Family
Upworthy's mother's day collection— purchase beautiful crafts this season & save with code SPRING10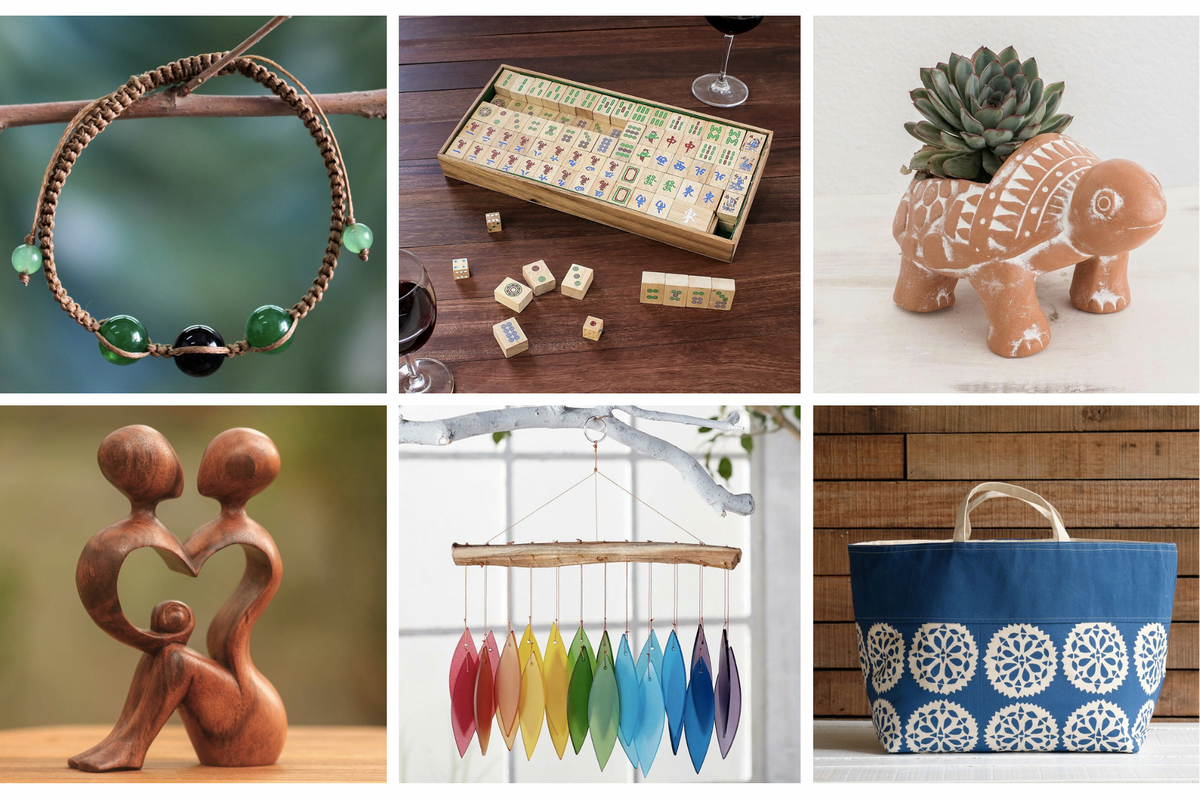 If you're looking to shop for your mother or anyone else who is like a mother figure to you and you have yet to find the right gift, check out this selection of gifts perfect for this Mother's Day. At Upworthy Market, you can feel good about shopping because every dollar you spend directly supports the local artisans who handcraft their own products.
---
Romantic Wood Sculpture
Voluptuous curves circle and meld in a fervent kiss that forms a single heart. In this elegant abstract sculpture, the harmony between lovers is manifest as their figures curl together in utter bliss. This exquisite statuette from Made Wirata is a celebration of couples.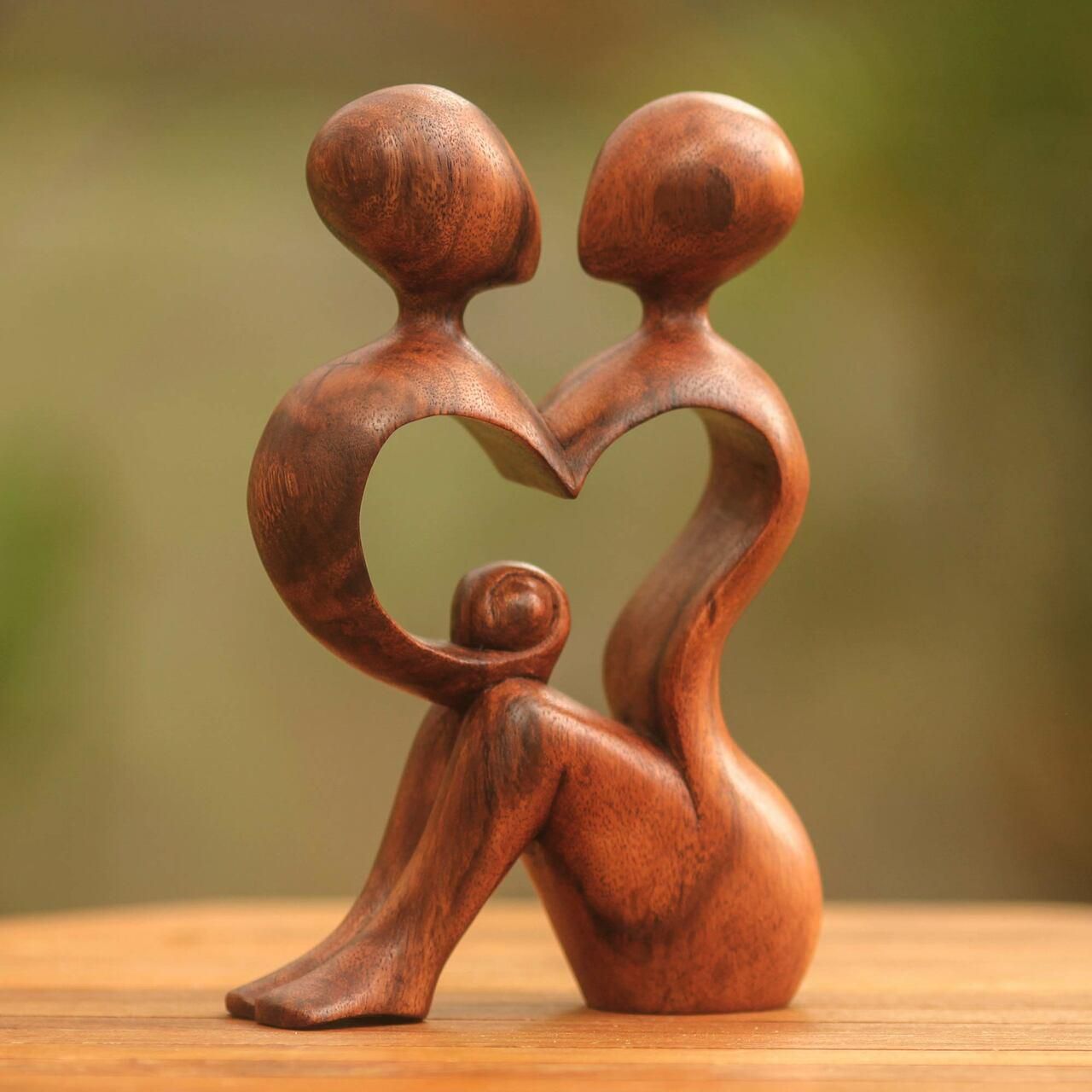 Green and Black Onyx Hand-braided Shambhala-style Bracelet
Rituu honors Buddhist meditation practices with the design of this Shambhala-style bracelet. Meaning 'bliss' in Sanskrit, the Shambhala-style bracelet symbolizes tranquility, peace and happiness – the oneness of all. Rituu expertly knots the cotton bracelet by hand with macramé techniques and crowns it with black and enhanced onyx, believed to protect against negativity.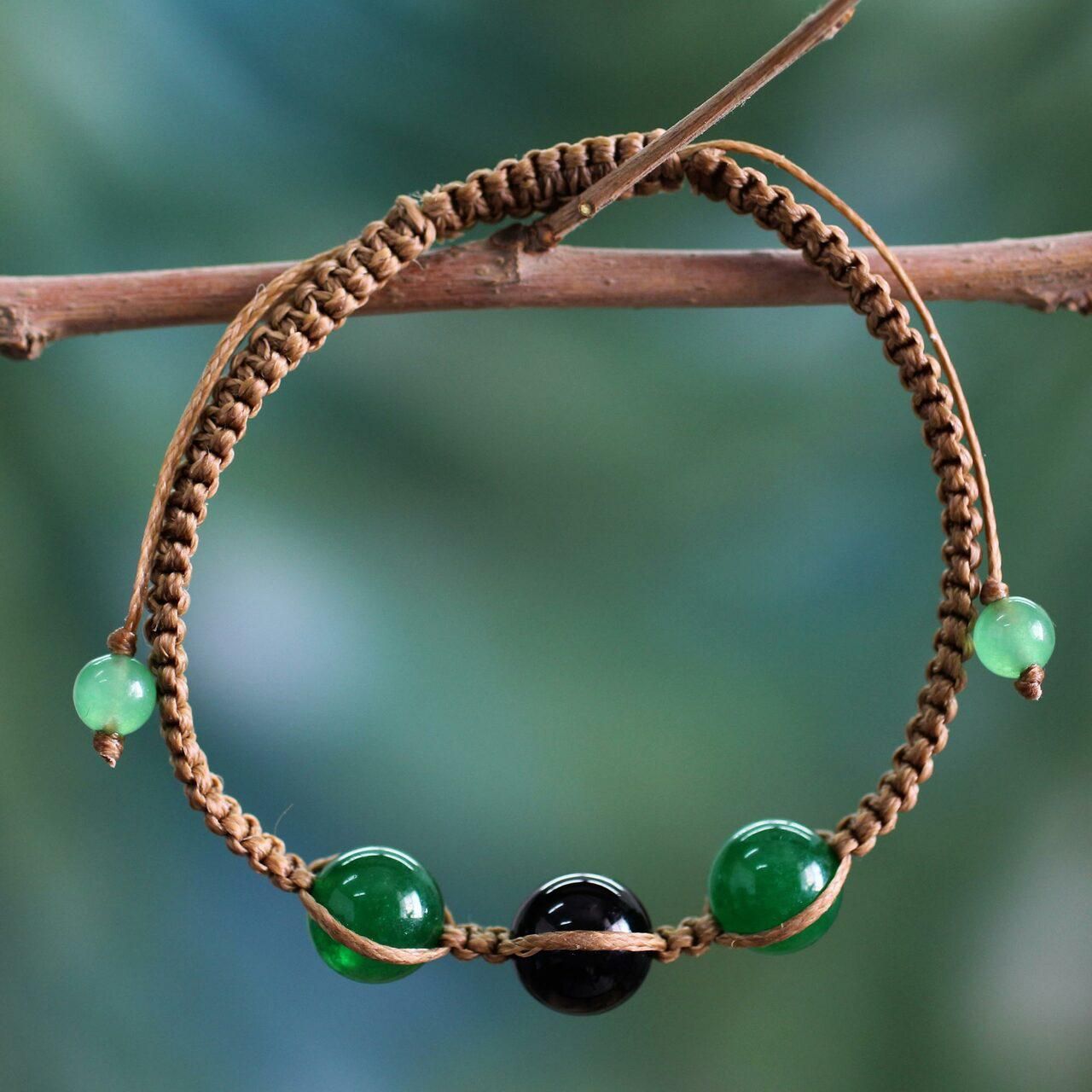 Displaying oceanic blue hues, the leaves of this petite gemstone tree are made from apatite. Joias do Rio offers this Brazilian gemstone tree, which is handcrafted with a trunk and branches made from gleaming brass wire. The tree stands atop a natural amethyst geode.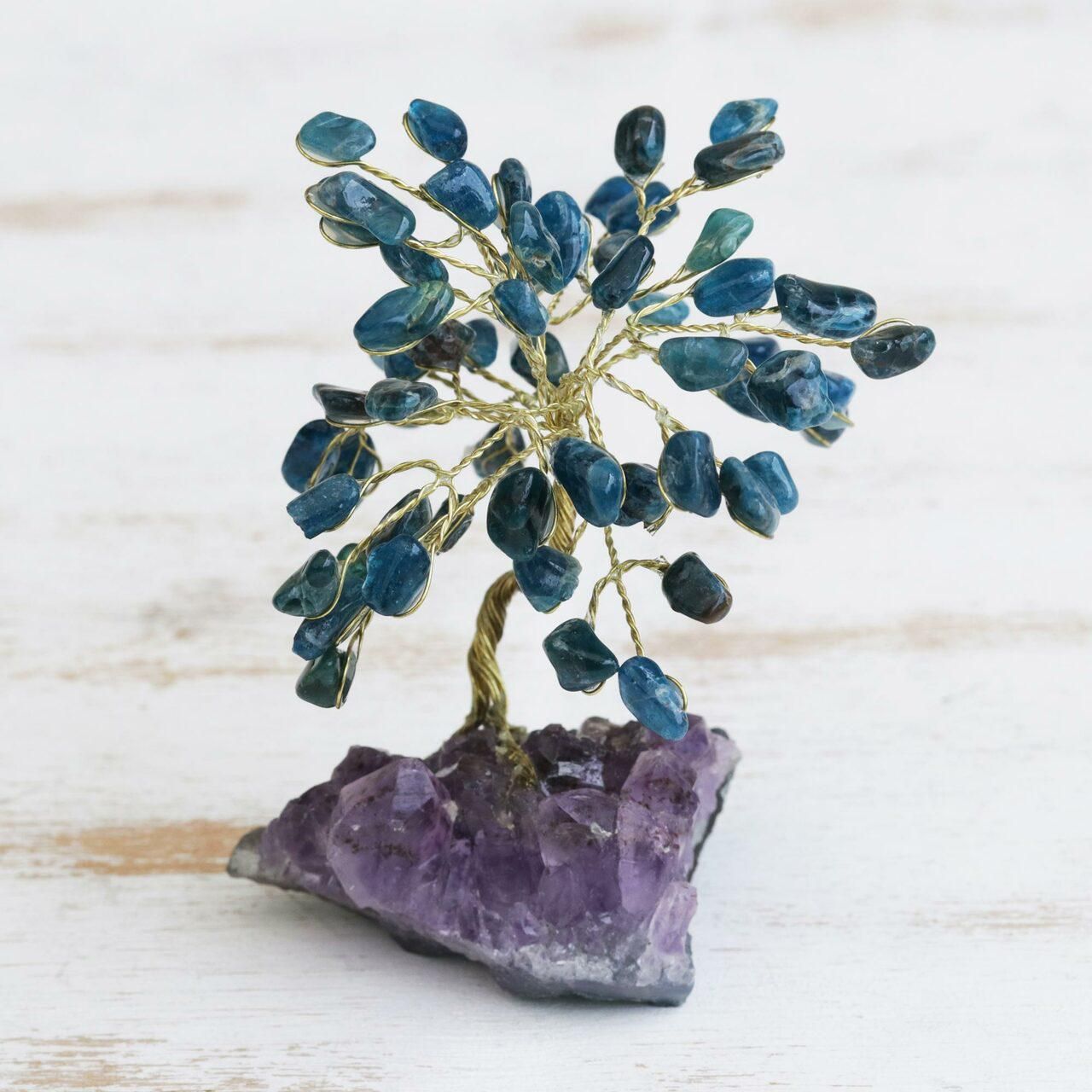 Blue Fijian Print Canvas Tote Bag
Who doesn't love beautiful, fun and practical totes? This cotton canvas tote bag is handcrafted and printed in Fiji with a mandala motif on vibrant blue. The large tote is fully lined in natural cotton canvas. Perfect for market trips, picnics, weekends away or home storage.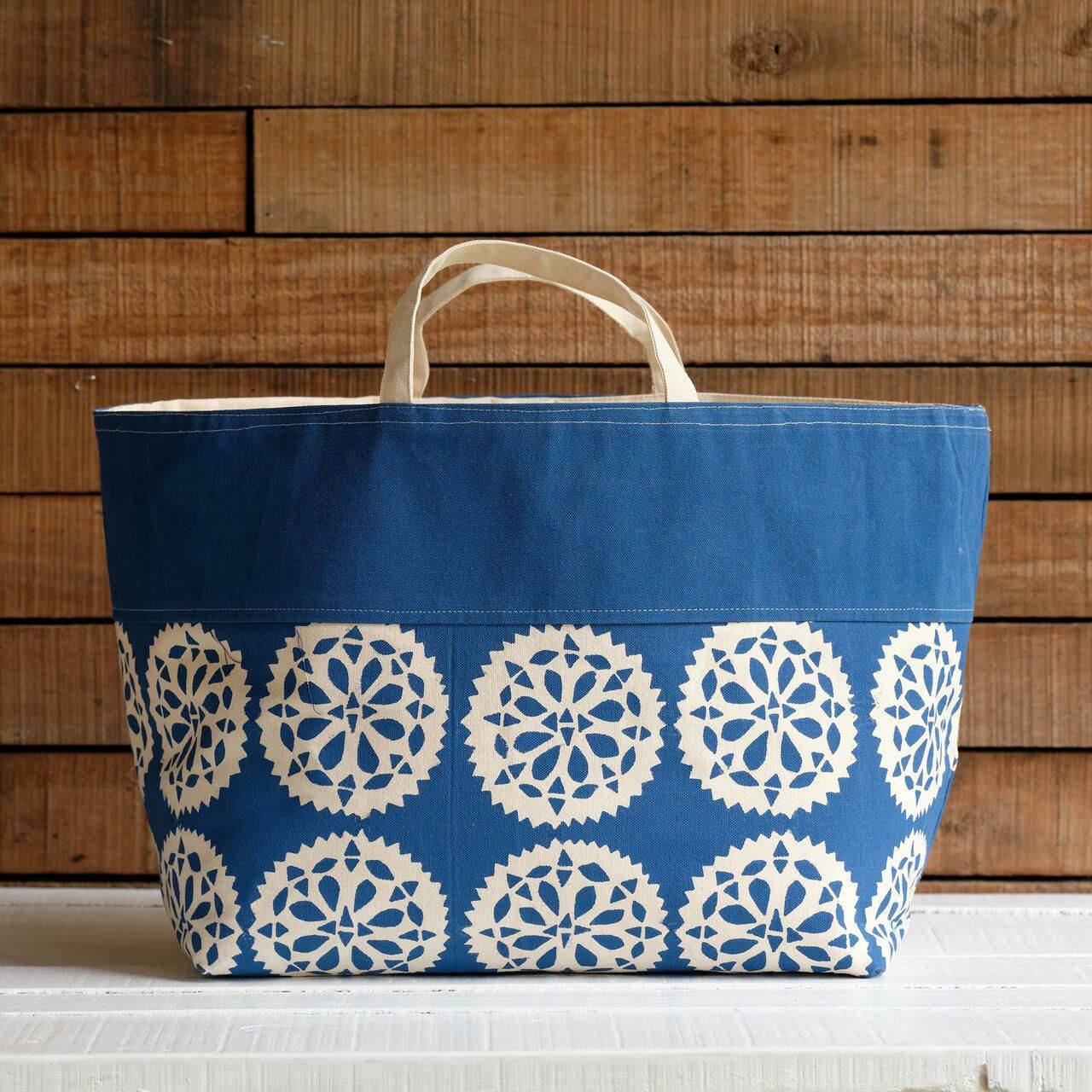 Sterling Silver and Turquoise Cocktail Ring

A single stone of blue composite turquoise rests atop this cocktail ring, presented by India's Aparna. The stone is surrounded by rope and swirl motifs on a sterling silver band for a look that attunes its wearer with the wisdom of the universe.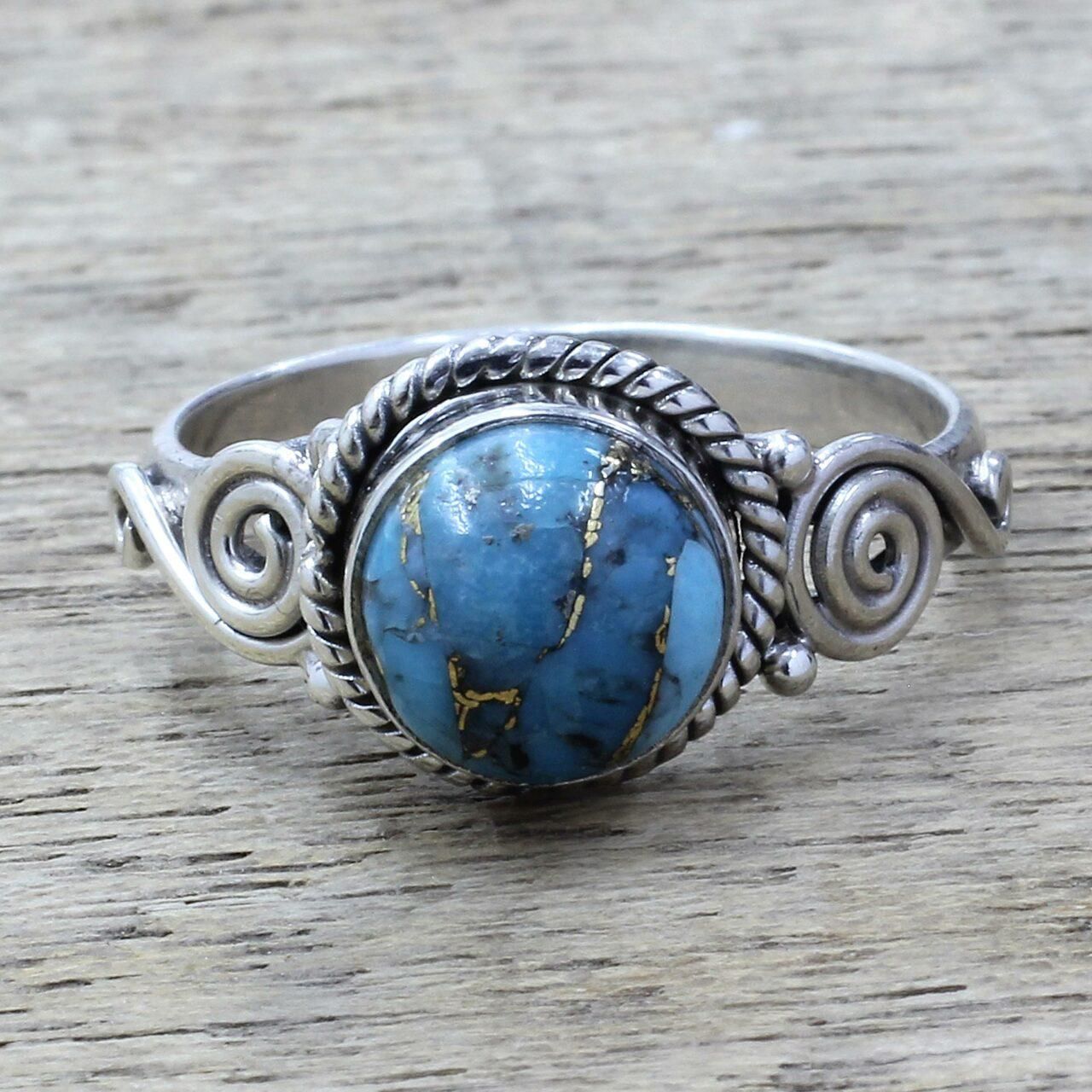 Fair Trade Modern Sterling Silver Dangle Earrings 'Pirouette'
Gleaming ribbons perform graceful pirouettes in a design from Aoy in Thailand. Meticulously crafted of sterling silver, these earrings are delightfully modern.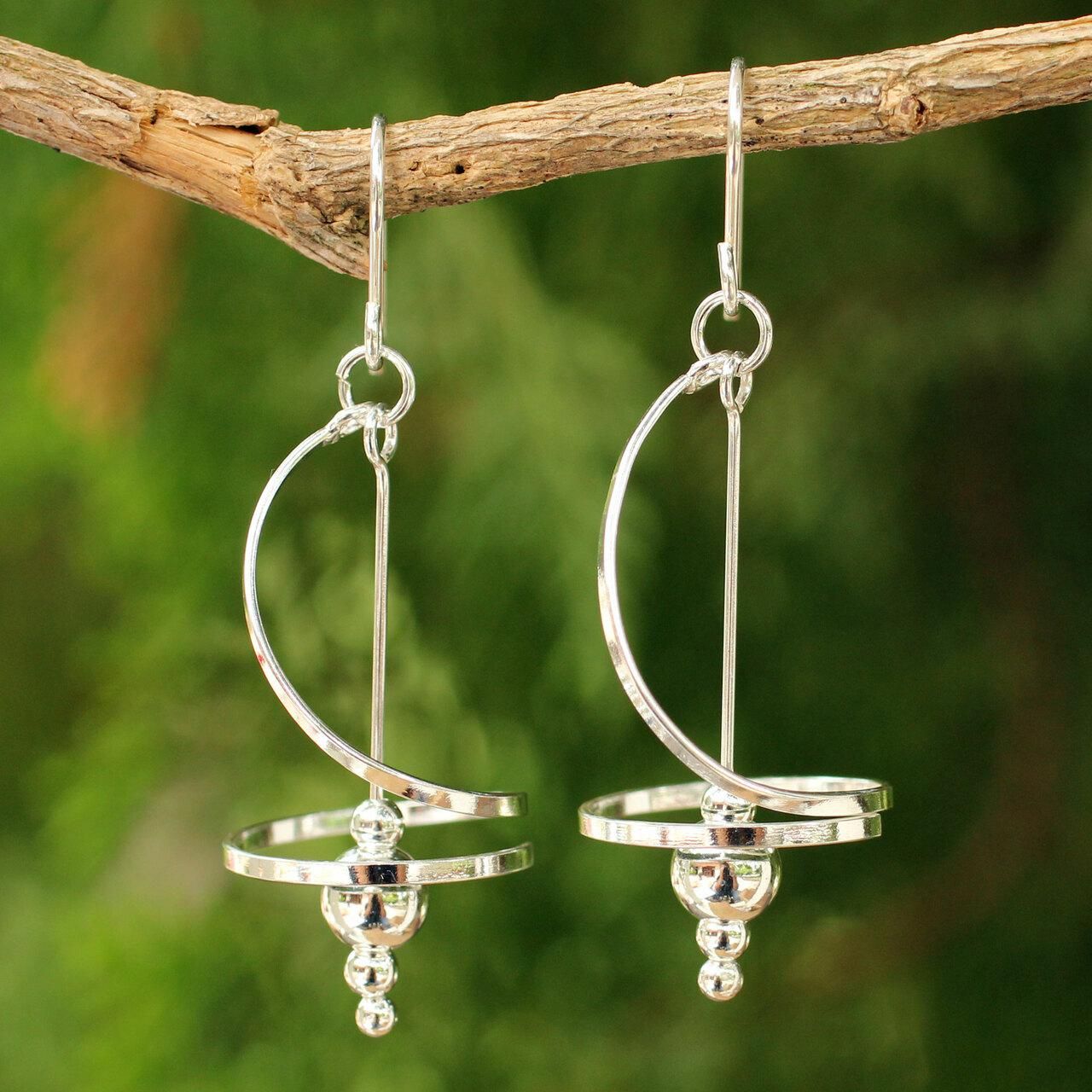 Indonesian Rainbow Glass and Driftwood Windchime
Working near Singaraja, in the mountainous northern region of Bali, artisans collect naturally fallen branches and glean wood from the local coffee plantations to fashion these delicate, colorful wind chimes. Once the reclaimed wood — teak and coffee — is gathered, each piece is sorted by size and color before being hand-shaped and strung with pieces of cut glass. Dazzling in the sunlight, the resulting rainbow chime is a gorgeous example of nature-inspired design. Each piece will vary slightly, due to the natural variations of the wood.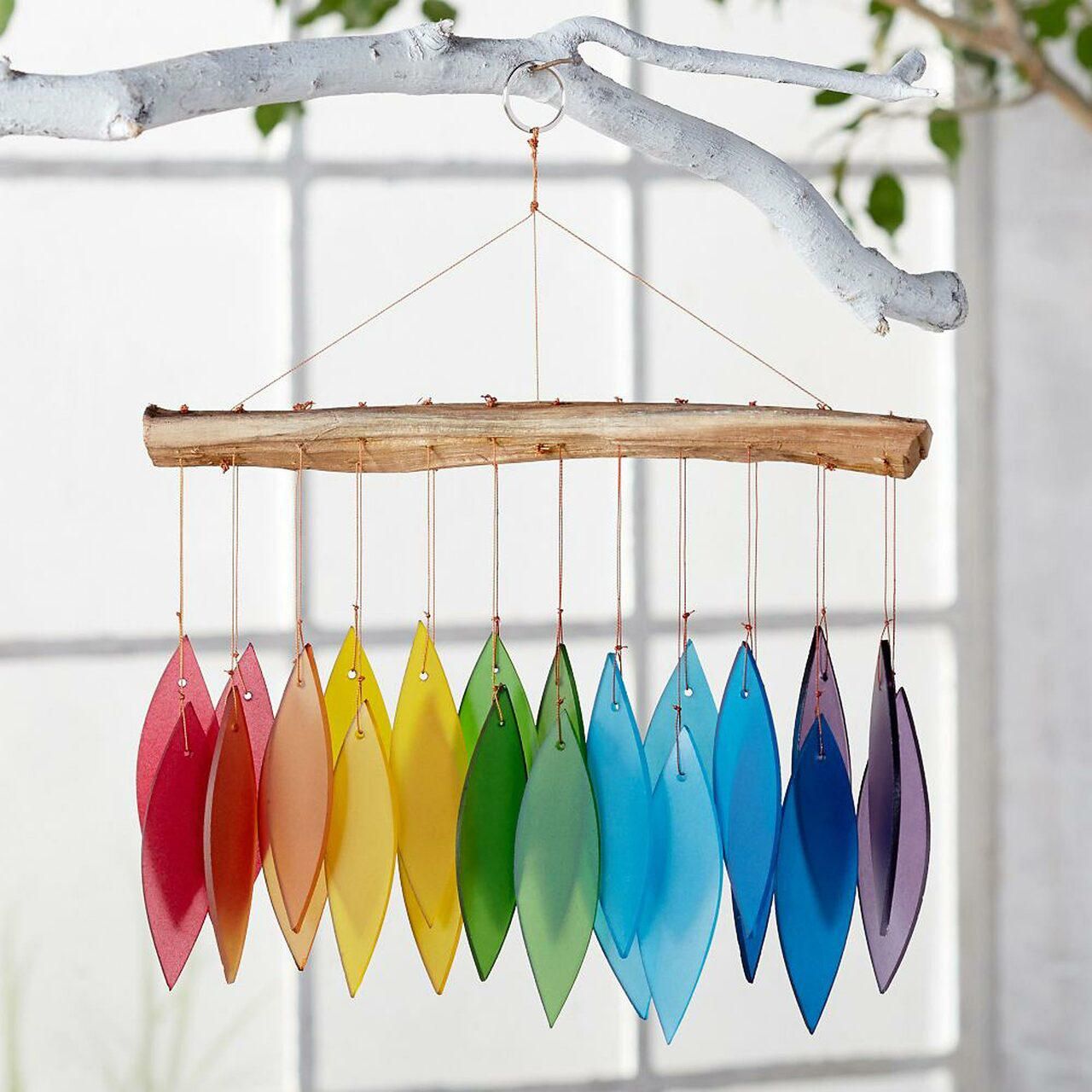 Waraporn Khamsuk creates a challenging tic-tac-toe from Thailand. Handcrafted from rain tree wood, the game features a square board with nine standing pegs for the addition of complementary X and O shapes. Just like traditional tic-tac-toe, the goal is for one of two players to arrange their shapes three-in-a-row. With this game, however, the rules of the old pastime are brought into a three-dimensional space—fun for the whole family.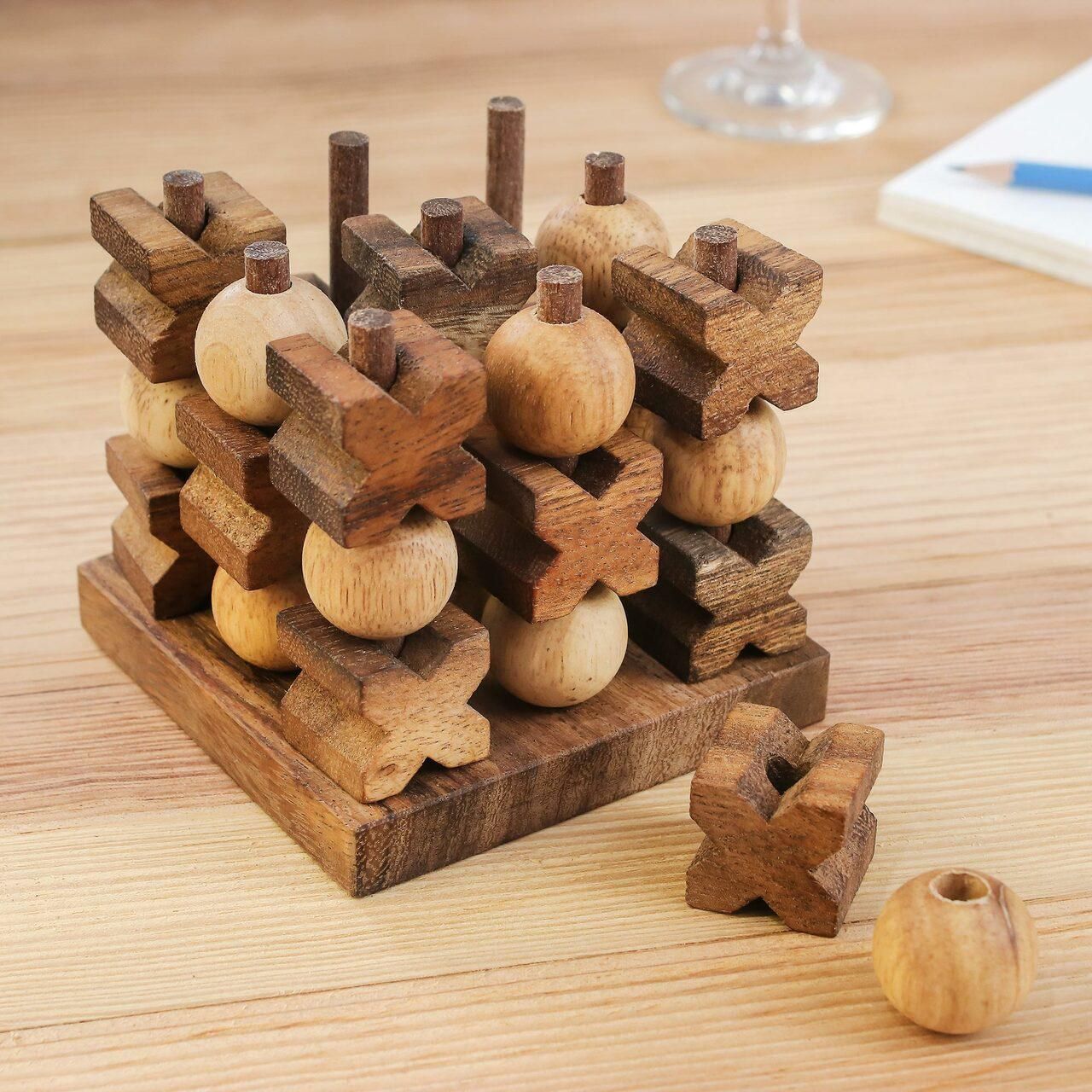 Hand Made Wood Mah Jongg Game from Thailand
Handcrafted from raintree wood and painted with intricate characters, this striking game of strategy from Thailand is presented by Waraporn Khamsuk, featuring a box that houses 144 tiles painted with Chinese symbols in the traditional mah jongg style, often spelled 'mahjong.' Intended for up to four players, the objective of the game is to draw and discard tiles in order to craft a winning hand before the others do, with the player shouting 'mah jongg!' when they win. A complex game of strategy and cunning, mah jongg is a game fit for beginners and experts alike, with a popularity stretching from East Asia to Western countries as well. The tiles are housed in a wood box for storage and travel.
This double strand bracelet features cylindrical blue-green beads accented with brass. Handcrafted by Tiraphan Hasub of Thailand, this bracelet is a lovely pop of color accessory.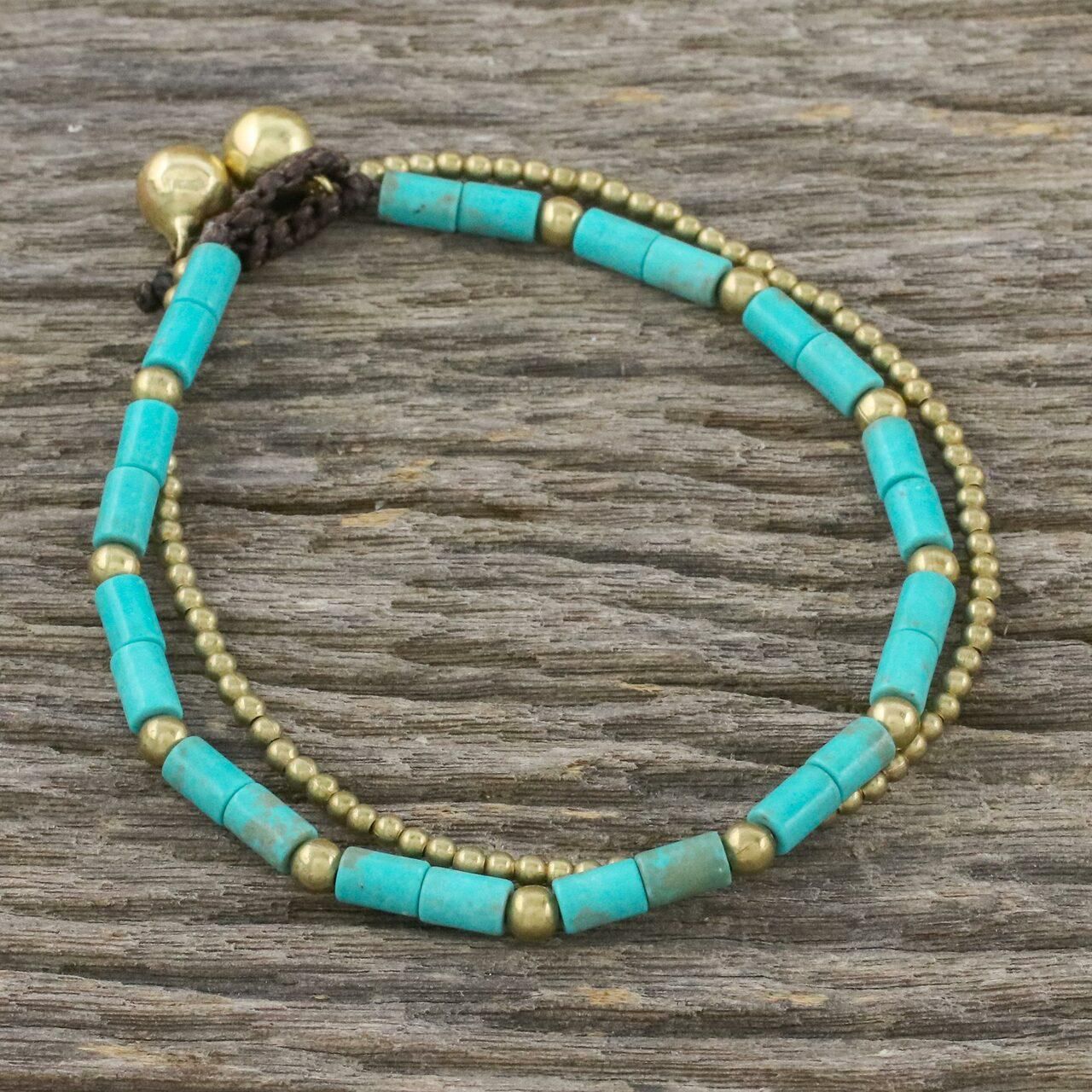 Brown Ceramic Turtle Flower Pot from El Salvador
A cheerful brown turtle comes to life in terracotta. Handcrafted by ceramists from the House of El Salvador Artisans, this versatile design is perfect to hold a potted plant. Geometric patterns in white adorn the ornate shell.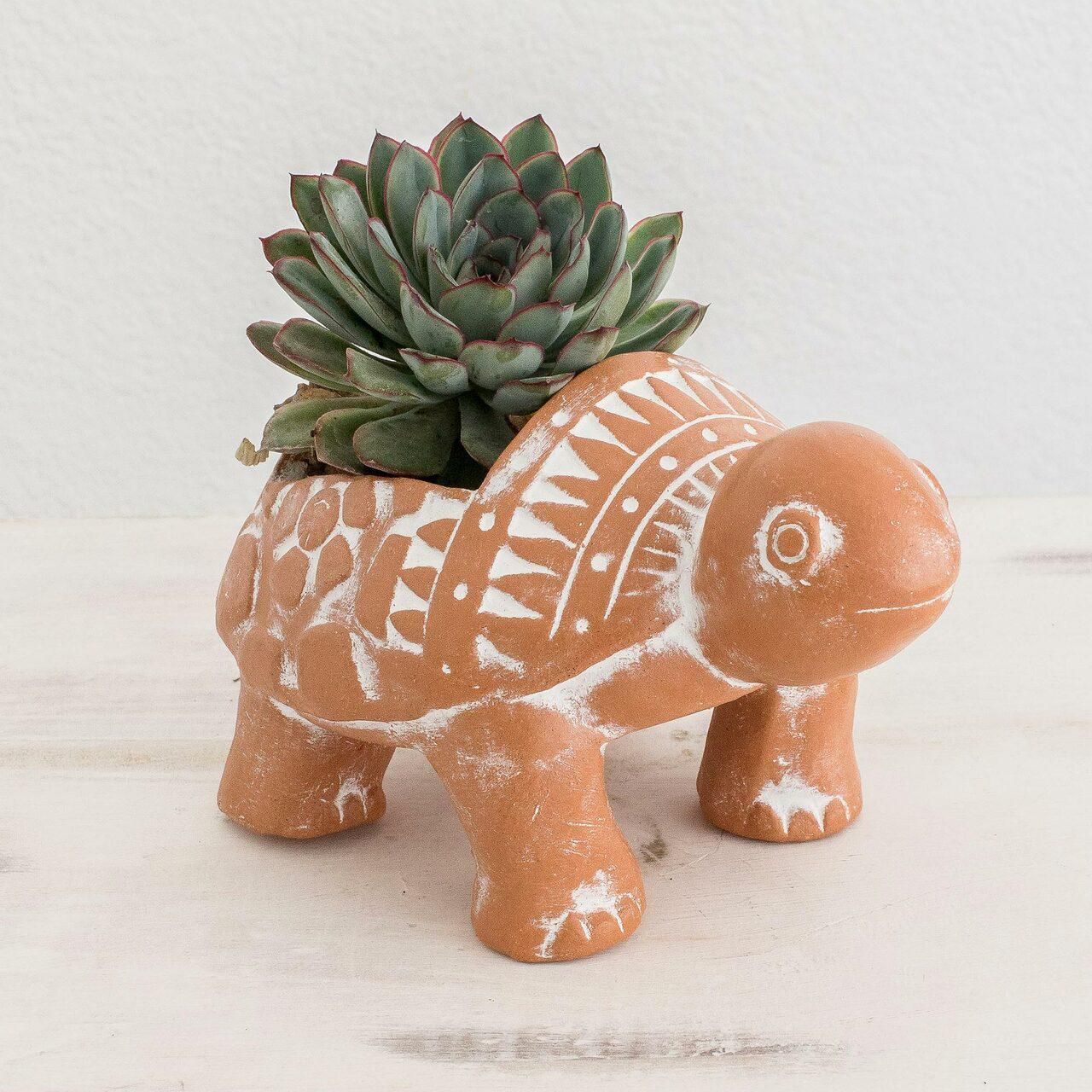 Intricate floral motifs alongside borders depicting elephants and deer in bubblegum pink, cerise and black surround a large circular motif in this elegant rayon sarong by Indonesia's Prayascita Dewi. The artisan employs the batik method to decorate each piece, a process where a wax resist is applied to the fabric before submerging it in vats of dye.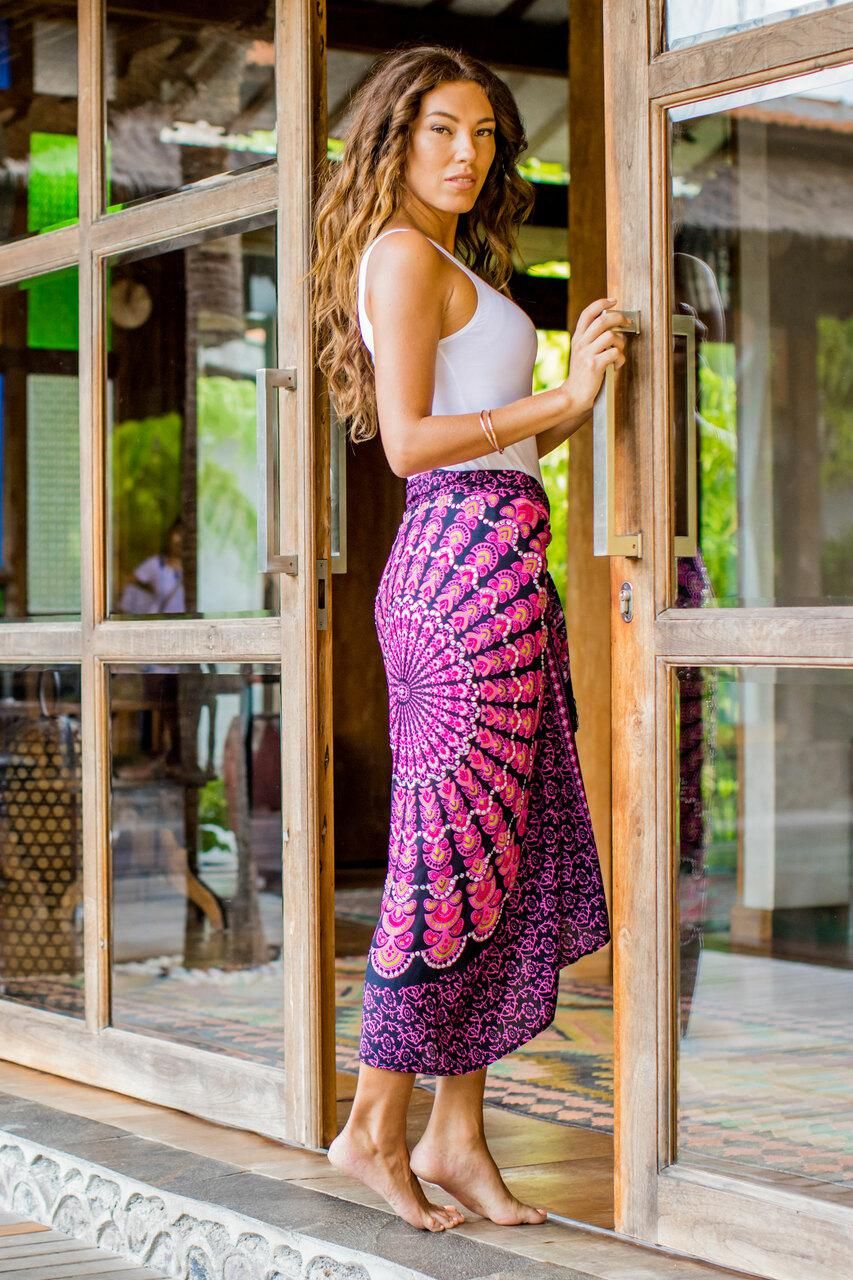 Twelve Cotton Worry Dolls with a Pinewood Box from Guatemala
A collection of 12 quitapenas worry dolls offers comfort crafted of cotton and tule wood. The Lopez Garcia Family of Guatemala handcrafts each doll with care, elaborating them with head scarves and dresses in a variety of colors. A painted pinewood box houses this set of worry dolls.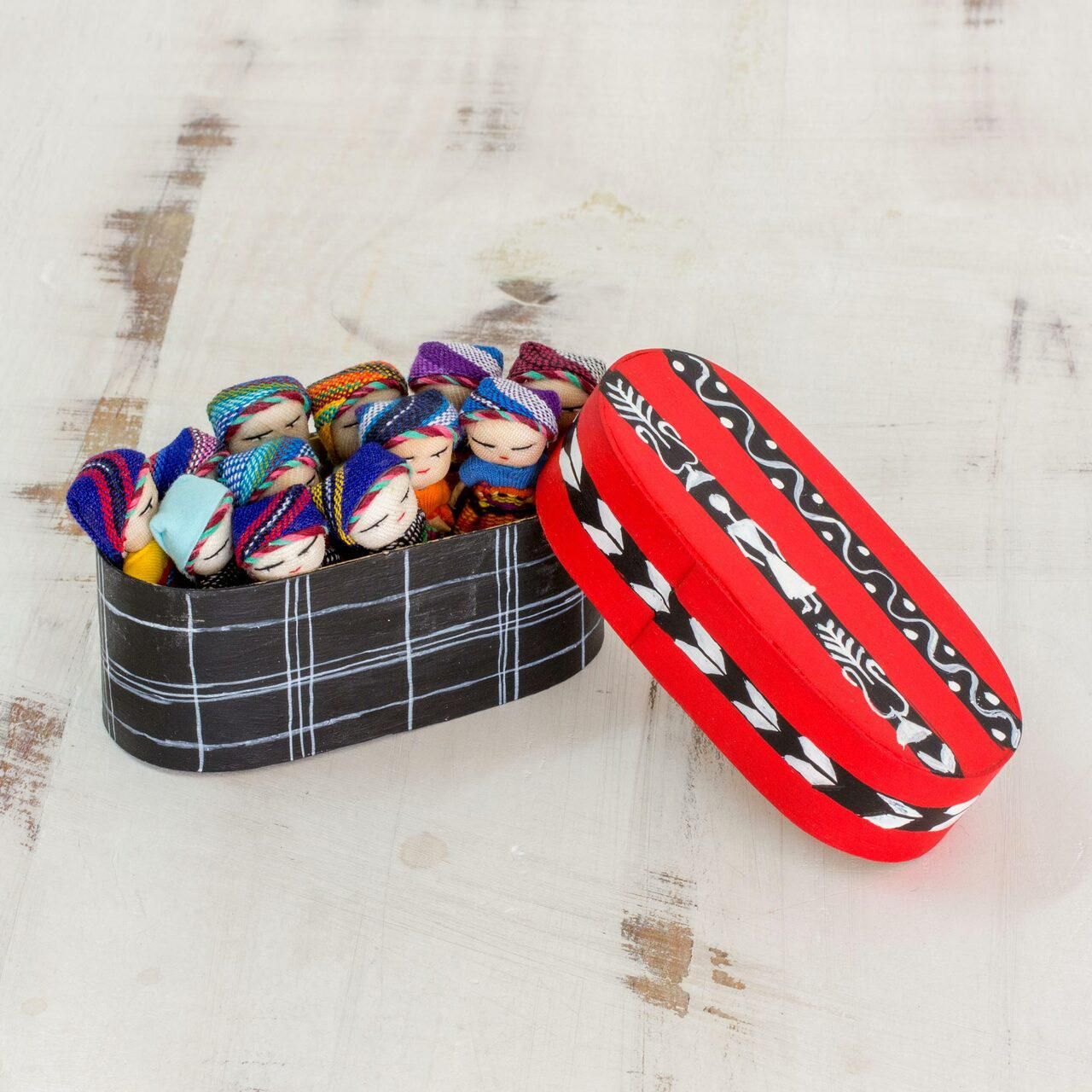 Extravagant prints in dazzling colors celebrate nature. By Hari and Arthur, three rayon print face masks are contoured for fit. One features a floral motif on cardinal red, while the other two feature abstract motifs. All are double-layered, washable and reusable, with elastic to loop over the ears.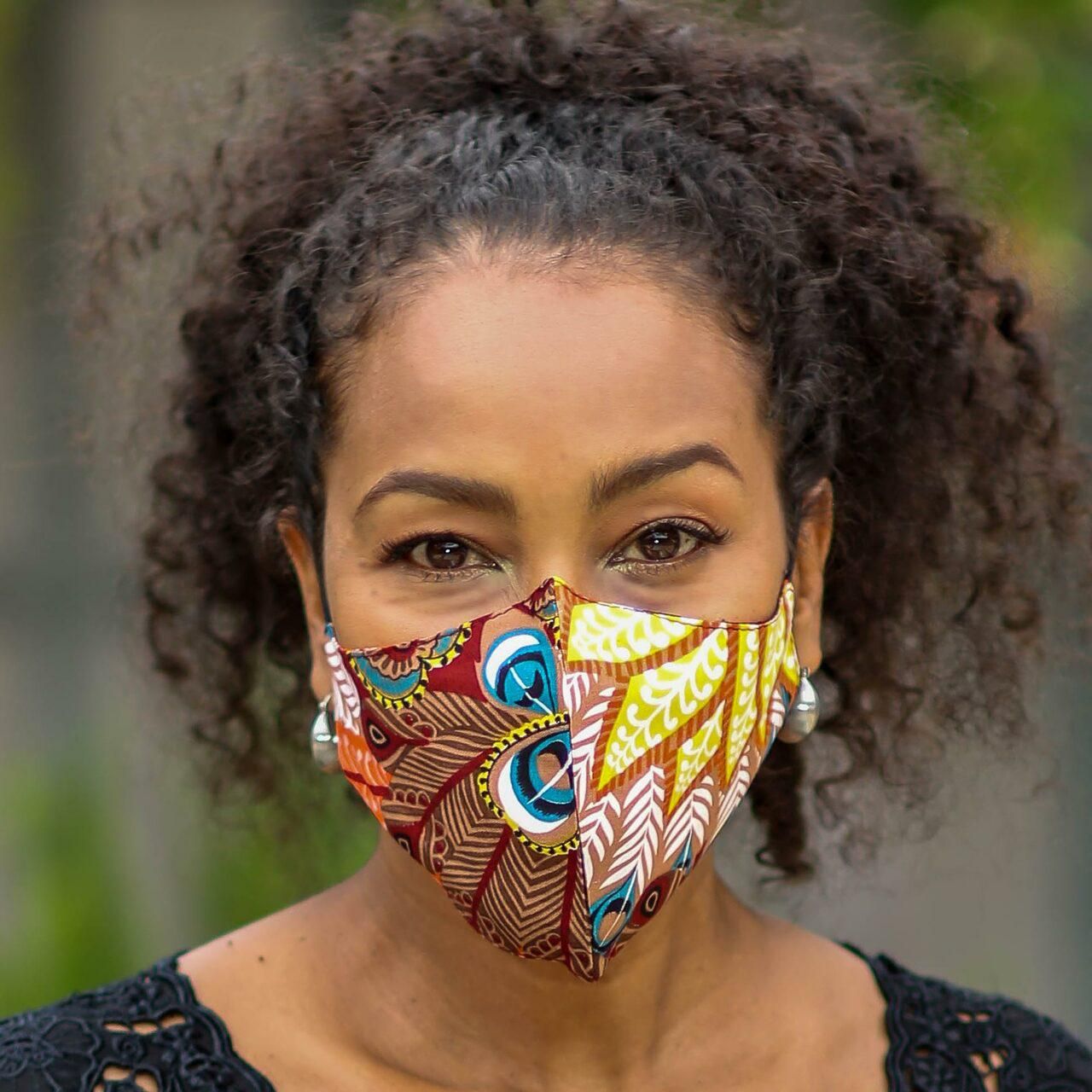 Painted Folk Art Sun Ceramic Mug from Mexico
Painted onto the surface of this ceramic mug, a colorful and vibrant sun is realized in the tradition of Mexican folk art with the message of 'Happiness' on the reverse. Eufrosia Pantaleon creates this simple and classic mug.
Sterling Silver Dreamcatcher Earrings
Two circular dream catchers are crafted of sterling silver, with elegant wire work and feathers with a combination finish hanging just below. Featuring petite blue stones of resin within their webs, these dangle earrings from Thailand are presented by Pichaya.