Science
Canadian man captures the 'one in a million' moment when a moose sheds both its antlers
The man calls himself a shed hunter.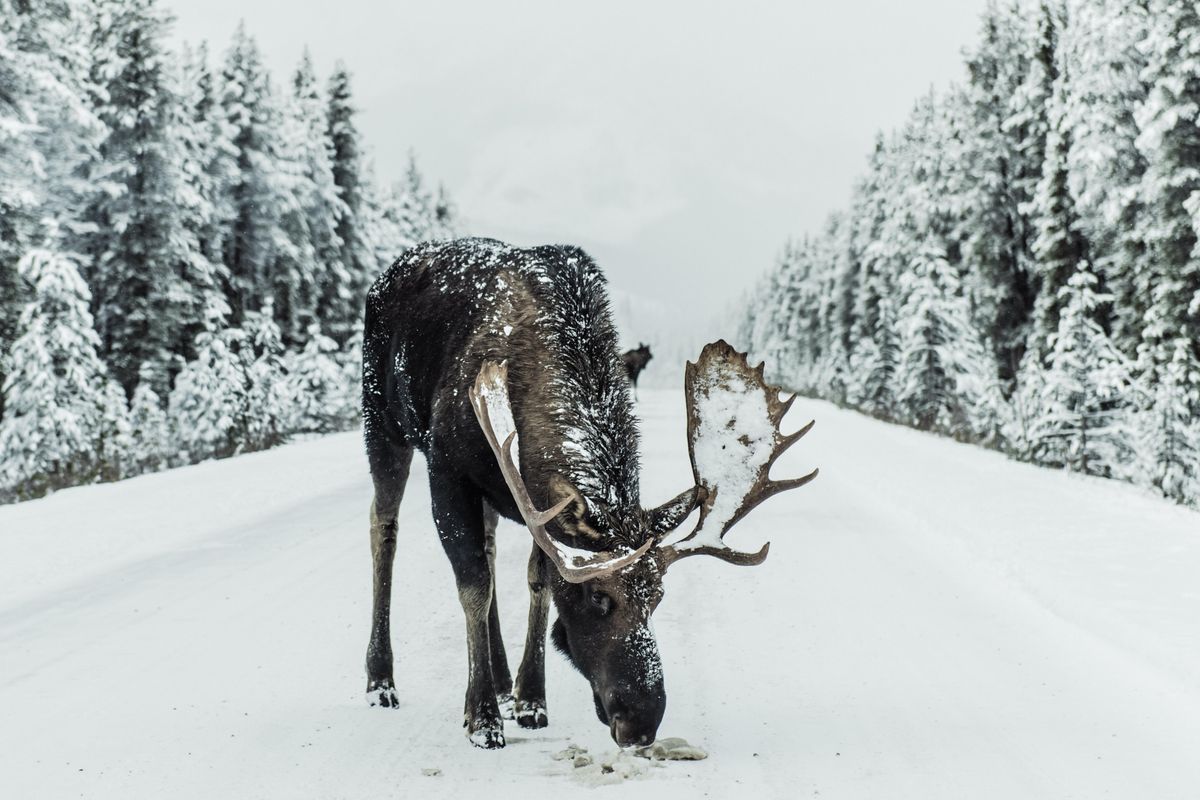 For those not well versed in moose facts, the shedding of antlers is normally a fairly lengthy process. It happens only once a year after mating season and usually consists of a moose losing one antler at a time.
It's incredibly rare for a bull moose to lose both at the same time—and even more rare that someone would actually catch it on film.
That's why shed hunter (yes, that's a real term) and woodsman Derek Burgoyne calls his footage of the phenomenon a "one-in-a-million" shot.
---
According to The Guardian, Burgoyne was flying his drone through a remote patch of forest in Canada when he spotted three moose in a clearing. His drone followed one of the bulls, who began doing the wobbly little shake thing that signals these antlers are going bye-bye.
Burgoyne knew he had to keep his camera on the moment—but he had no idea that he'd hit the jackpot.
Watch below:
It's hard to tell which is more fun to watch— the super rare moment in nature or Burgoyne's pure passion for his hobby.
"I shook a little bit. It was an adrenaline rush for sure," he told CBC News, sharing that he has previously found hundreds of shed antlers in his life.
Antler hunting has become a hot and profitable pastime over the past few years, although Burgoyne affirms that his shed hunting ambitions are born from a desire for well-being, not monetary gain.
"I enjoy being in the woods. It's great exercise and it's fun tracking the moose through the winter and looking for their sheds in the spring. Each one you find feels like the first one. It never gets old," he told The Guardian.
Well Derek Burgoyne, thank you for doing what you love. Thanks to your passion, we too can share this once-in-a-lifetime moment. Here's to good moose news!
This article originally appeared on 1.20.23