More
Miley Cyrus made Jimmy Kimmel squirm with her exposed skin then explained why that's a problem
She's just being Miley.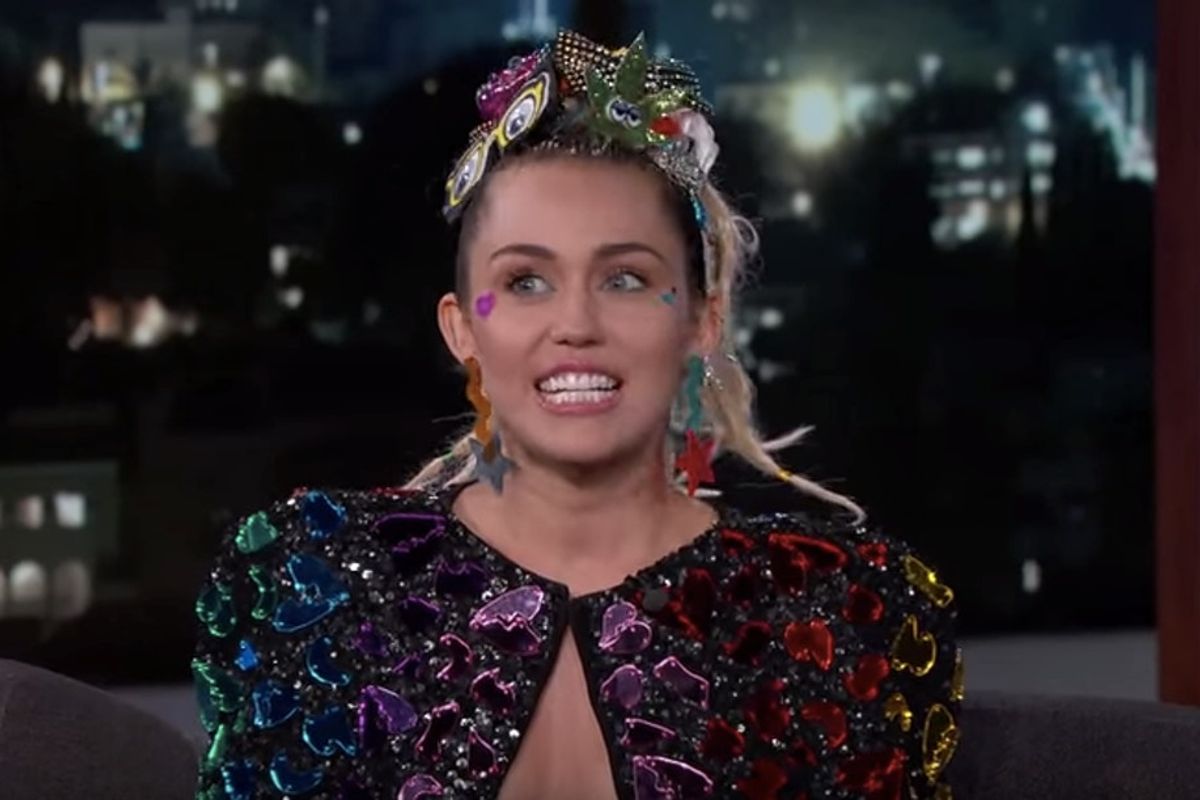 Copy of Miley Cyrus made Jimmy Kimmel squirm with her exposed skin then explained why that's a problem
This article originally appeared on 08.27.15



Most late-night talk show guests show up wearing more than just a rainbow sequin cape. But they're not Miley Cyrus.
It wasn't just the sparkles that distracted Jimmy Kimmel when Miley stopped by his show on Aug. 26 ahead of her appearance as host of the 2015 MTV Video Music Awards.
---
"You are almost naked," Jimmy accurately observed before turning into the most stereotypical dad ever and asking Miley what her own father thinks of her general attire (or lack thereof).
Miley's answer came in like a wrecking ball.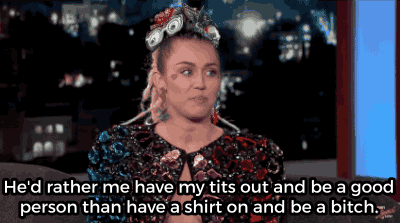 Miley goes on to make some awesome points about nudity and double standards (and make Jimmy even more uncomfortable).
Jimmy gets so awkward at the sight of Miley's sideboob that the only thing he can do is keep commenting on it before (jokingly?) asking her to please cover up. But Miley can't be tamed, and she uses the opportunity to talk about double standards and the unfair ways that society polices women's bodies.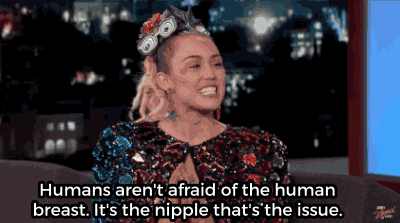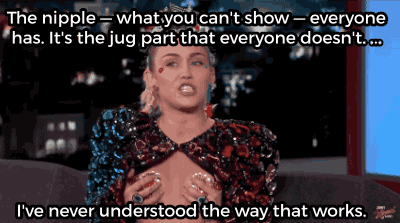 Miley Cyrus can't stop, won't stop — and at this rate, we don't want her to.
We've already talked on Upworthy about the incredible things Miley is doing for homeless LGBTQ youth through her Happy Hippie Foundation and her other astute observations about censorship (plus all the crazycool collaborations she's done with Flaming Lips).
Sure, there was that whole twerking thing, and she goes on to do some uncouth body shaming with Jimmy toward the end of video but still. She's come a long way from her days as the Disney-star daughter of the guy who sang that "Achy Breaky Heart" song. While there's still progress to be made, it's nice to know that she's using her rainbow-sequin-cape superpowers for good.
Watch the rest of the totally uncomfortable and delightfully inappropriate Jimmy Kimmel interview below: