MAP: The 16 States Where The Latino Vote Will Decide The Elections This Fall
The Latino vote makes more of a difference now than ever. With many states so evenly split, Latino voters could easily mean the difference between a Republican and a Democrat in office.
07.19.12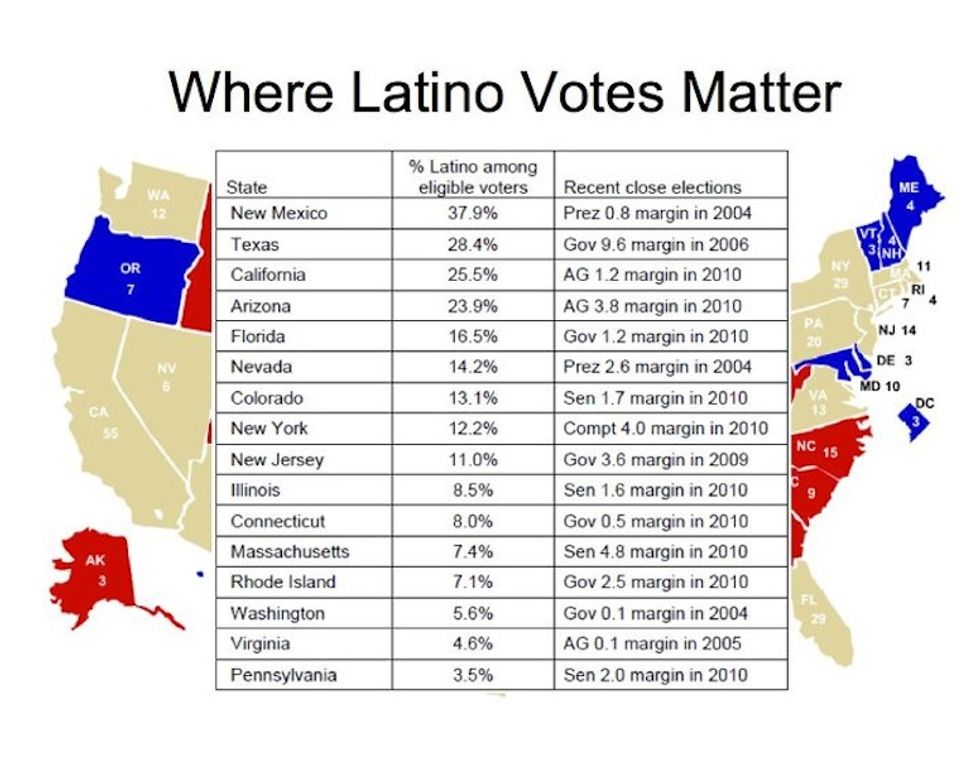 Here's the map without the chart for reference.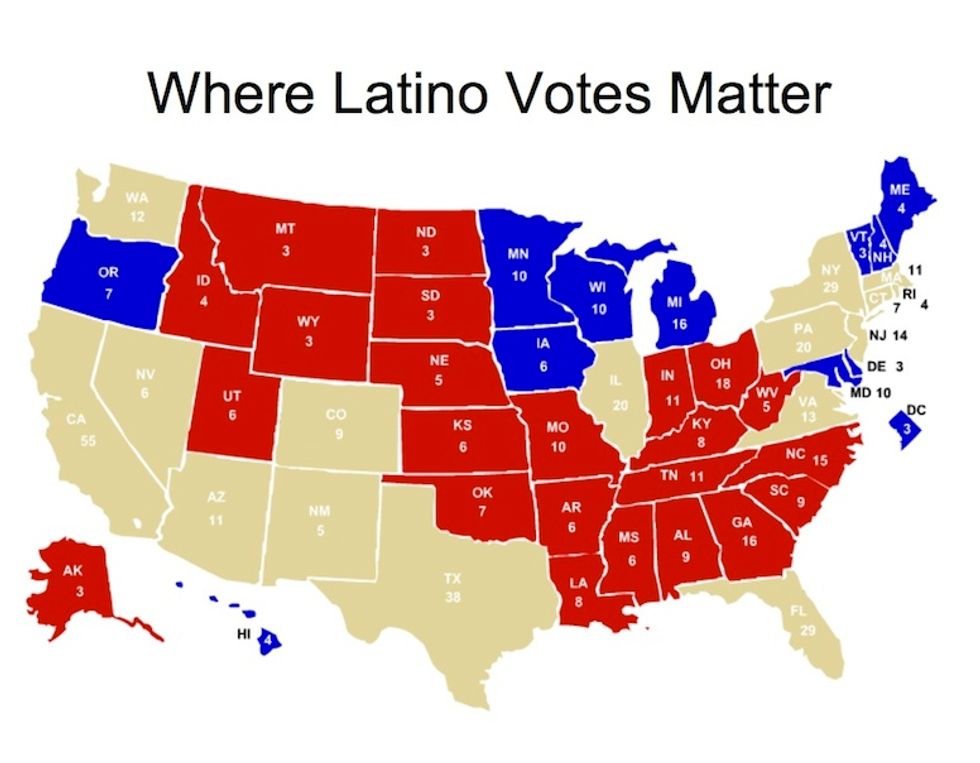 More