Family
Lingerie line debuts a new athletic wear collection designed by a sexual abuse survivor.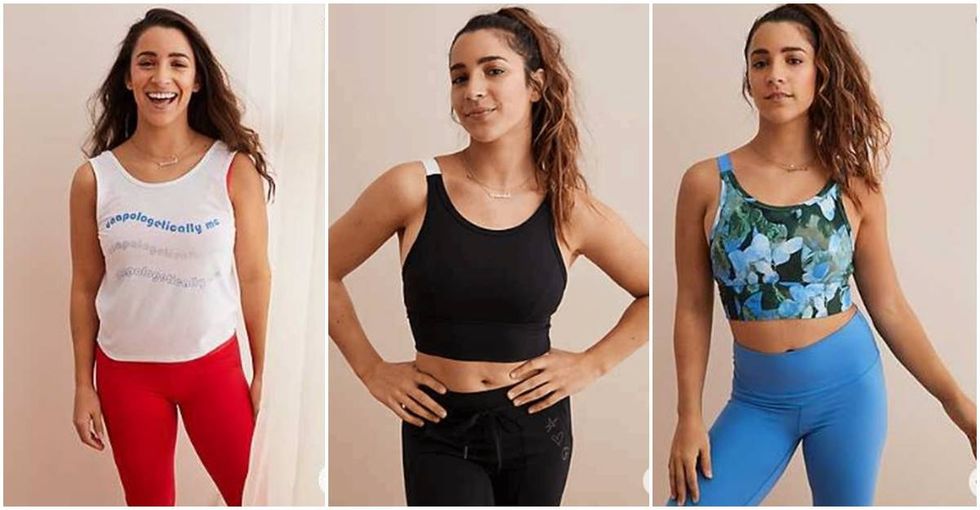 ‌Back in 2014, American Eagle's lingerie line, Aerie, stopped retouching, airbrushing, and Photoshopping the models in its ads. The fashion line also quit hiring girls with supermodel bodies in favor of those with natural-looking figures.
While some saw the move as a risk, a year later it announced a 10% uptick in sales after the change in direction.
"The purpose of 'Aerie Real' is to communicate there is no need to retouch beauty, and to give young women of all shapes and sizes the chance to discover amazing styles that work best for them," Aerie's Chief Merchandising Officer, Jennifer Foyle, said in a statement. "We want to help empower young women to be confident in themselves and their bodies."
---
Since, the brand has continued its commitment to inclusion by introducing a clothing line that embraces natural-looking men. It has also launched campaigns showcasing women with physical and mental disabilities, visible scars, and a multitude of chronic illnesses.
@Aerie also had a gal with an Ostomy, Type 1 Diabetes, Vitiligo, arm crutches (1/?) https://t.co/H2LUUxQa4k

— abby 🦈 (@abby 🦈) 1531253406
Now, Aerie is reimagining the idea of celebrity fashion collaborations by launching a line of active wear co-created by gymnast Alexandra "Aly" Raisman.
At the 2012 Olympics, Raisman won gold medals in the team and floor competitions, as well as the bronze medal on the balance beam, making her the most decorated American gymnast at the Games.
At the 2016 Olympics in Rio de Janeiro, she won a gold medal in the team event as well as silver medals in the individual all-around and for floor exercise.
In 2017, Raisman bravely spoke out about USA gymnastics doctor Lassy Nassar admitting she was sexually abused by him. She also called for sweeping changes in leadership at USA Gymnastics in light of the scandal.
Nassar was later sentenced to 60 years in federal prison for child pornography charges and 40 to 175 years in Michigan state prison after pleading guilty to seven counts of sexual harassment to minors.
Aerie's decision to partner with Raisman on the Aerie x Aly Raisman collection is powerful because the company is elevating a woman not just because of her athletic accomplishments, but her courage to speak out about sexual abuse.
The new clothing line features positive affirmations for women such as "Unapologetically Me" and "Unstoppable." Fifteen percent of the proceeds from the collection will go to help fight child sexual abuse through Flip the Switch, Raisman's nonprofit.
"Two summers ago, I met with @Aerie for the first time, and we instantly connected," Raisman wrote on Instagram. "We've become family, and they continue to go above and beyond in supporting me. To be able to work with Aerie and launch the Aerie x Aly Raisman collection is a dream come true."