popular
Kid drops 100% wholesome f-bombs in gift for his brother, and parents can't stop giggling
Ah, the innocent hilarity of phonics.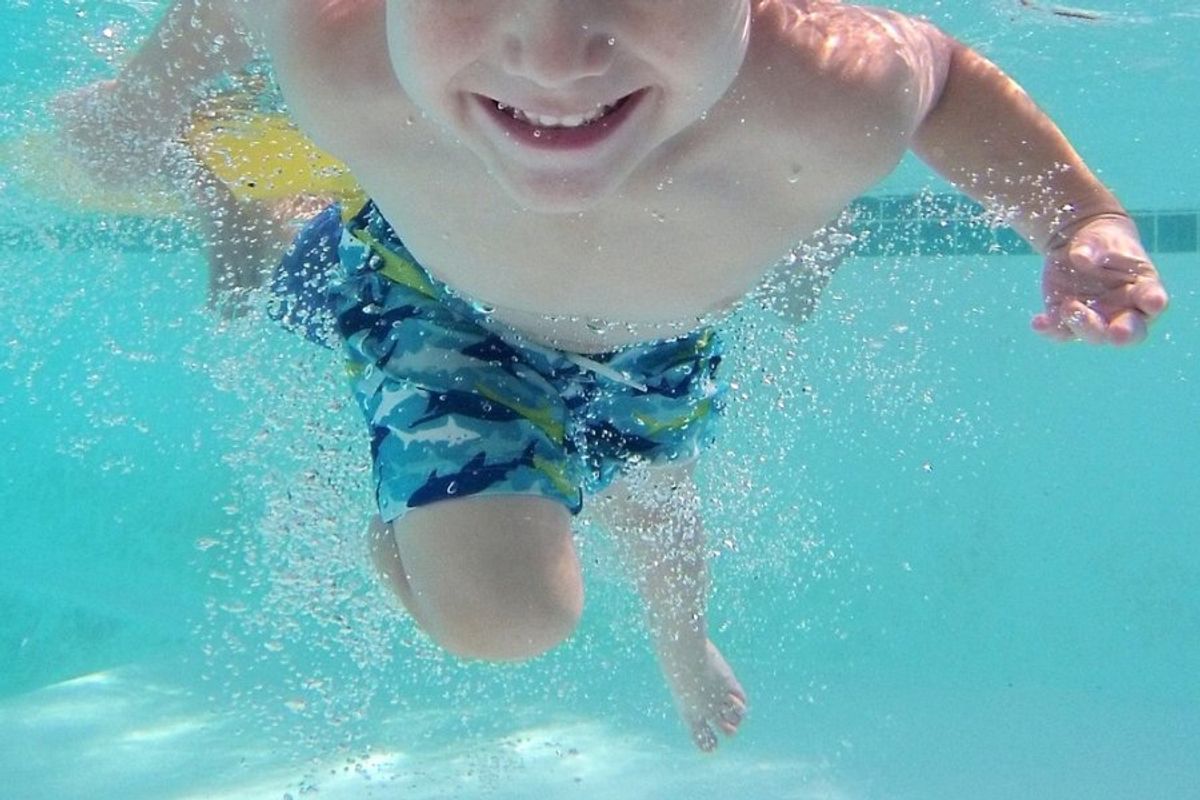 adrift1/Canva
Kids say the darndest things, it's true. But sometimes they write the darndest things, too.
Exhibit No. 1: This kid's homemade swim lesson completion certificate for his brother.
In a video shared by faith-based influencer Barrett Bogan on Instagram, with a caption that reads, "Homemade certificates be like… 🤣🤣🤣🤣 I have NO words BAHAHAHA🤣🤣🤣🤣🤣 To the PURE all things are pure yo! 🤣🤣🤣🤣," we see a young child sharing a "pool certificate" he made for his brother Brighton in honor of his completing his swimming lessons.
So sweet, right? Only one problem—it doesn't really say, "certificate."
---
In a wholesomely hilarious mixup of phonics, the darling kiddo not only spelled out two very clear f-bombs in all caps, but he dropped them both in the form of a common f-bomb phrase.
And to add even more adorableness to the mix, he calmly describes his creation to his parents in the video, innocently oblivious to the riotous laughter happening inside their heads.
To their credit, his folks keep it together on the outside—for the most part. We can see Mom having to turn away to stifle a giggle at the beginning, and Dad only laughs when he turns the camera on himself before uttering, "Thank you, Jesus."
Watch:
Could they have explained to their son what was so funny about this? Sure. But as a parent, it's hard when you're caught off guard, especially when a child's innocence is involved. They may not have wanted to or been prepared to explain the ins and outs of the f-word to their young son at that moment, and doing so would surely have detracted from the absolute sweetness of his gesture for his brother.
But the people of the internet, especially teachers, loved the unintentional bomb drop:
"As a teacher, he did well writing using known words and sounds. Good job buddy!" wrote @seagoddess76.
As a teacher he gets an A+ for sounding out ALL those words😂😂😂," shared @queenbee_111.
"As a teacher, this is something we see all the time," added @gracedbygrit. "As students learn phonetic sounds and apply those sounds in writing (encoding) they will often make other words, most often ones that are profane, without realizing it. When they read it they are only focusing on the sounds the letters make not the resulting incidental order of them that may form other words. Purely innocent. 🤷🏽♀️"
Many commenters encouraged the parents to keep the "certificate" to show him when he's older so he can have a laugh of his own.
"When he graduates with his masters from MIT, show this to him," wrote @sarahdoeslife. "Please tell him that we, his internet aunts and uncles, loved his phonetic spelling then and how we all took a moment to enjoy his genius then. He made us smile."
"One day when he's older, he will laugh his head off! Bless his heart!" wrote @dianalynndesoto. "He was so proud of what he had made his brother. ❤️"
"That needs to be framed and gifted to him when he graduates with his PhD," added @billzankich.
Gotta appreciate the innocence of children and the unintentional humor that sometimes results from it. Awesome job, kiddo.