Pop Culture
Because dreams do come true, Keanu Reeves crashed a wedding and it was delightful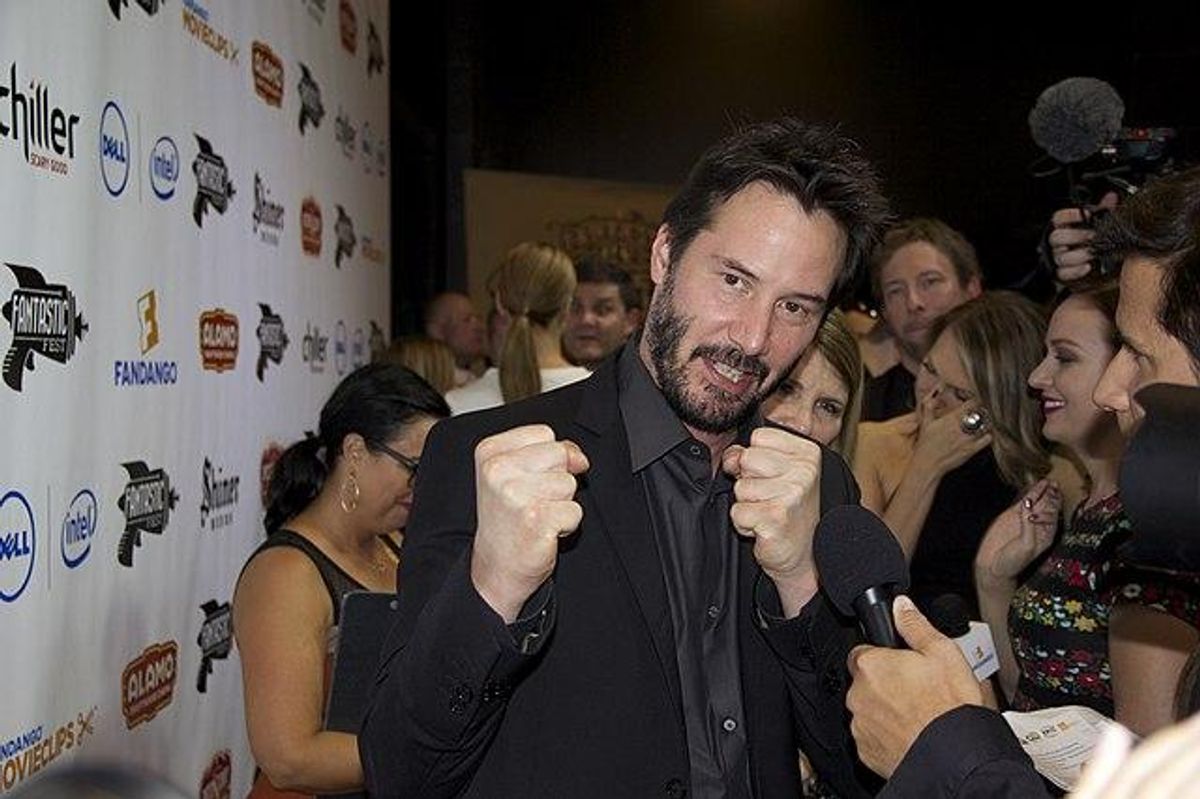 Imagine: It's your wedding day. Hopefully, one of the most magical, memorable days of your life (if you're into that sort of thing, that is). You're already on cloud nine after gazing into the eyes of your beloved and declaring everlasting commitment to each other. Nothing could possibly make this moment any better, right?
Wrong. Keanu Reeves could make it better. And for one lucky couple, he did make an already wonderful wedding even better … simply by showing up.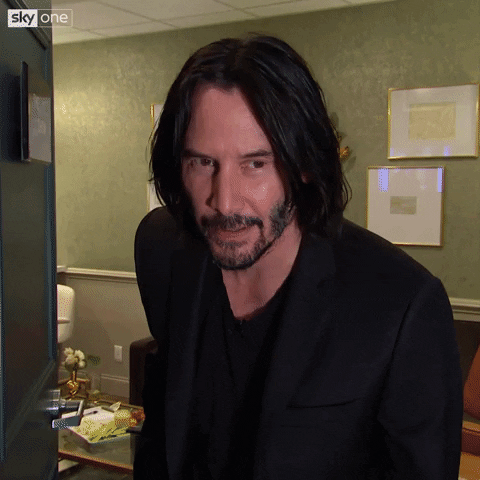 We love you, Keanu.Giphy
Bride and groom Nikki and James Roadnight had only just tied the knot and were celebrating in the bar of the Fawsley Hall Hotel in Northamptonshire, England, when they noticed John Wick himself standing nearby.
Perhaps James had already consumed enough liquid courage, because he felt confident enough to approach the movie star and invite him to the reception. As one would hope, Reeves was as pleasant and welcoming as his reputation implies.
---
"My husband … told him he'd just got married and invited Keanu to come over to say hello and have a drink with us if he wanted to. He was very friendly and said he would later on. We didn't know if he would or not but it was cool that my husband had spoken to him!" Nikki told Newsweek. Oh Nikki … little did you know, it was about to get so much cooler.
Only an hour later, the bride received a message from the hotel saying a "very special guest" was waiting for the couple outside.
That guest was of course the one, the only … Keanu Reeves.
Though the 57-year-old "Matrix" actor didn't drink at the party, he generously spoke to guests and took pictures—some were even with the official wedding photographer. You know those photos are going on the couple's fridge, for sure.
Everyone at the event was understandably "a bit starstruck." However, it was perhaps the mother of the bride who had the biggest reaction.
"My mum, Jo, took photos and shouted for everyone to yell 'Speed' as she took the photo," Nikki joked with
Newsweek
. Good choice, Jo. Though mine might have been "whoa" from "Bill and Ted."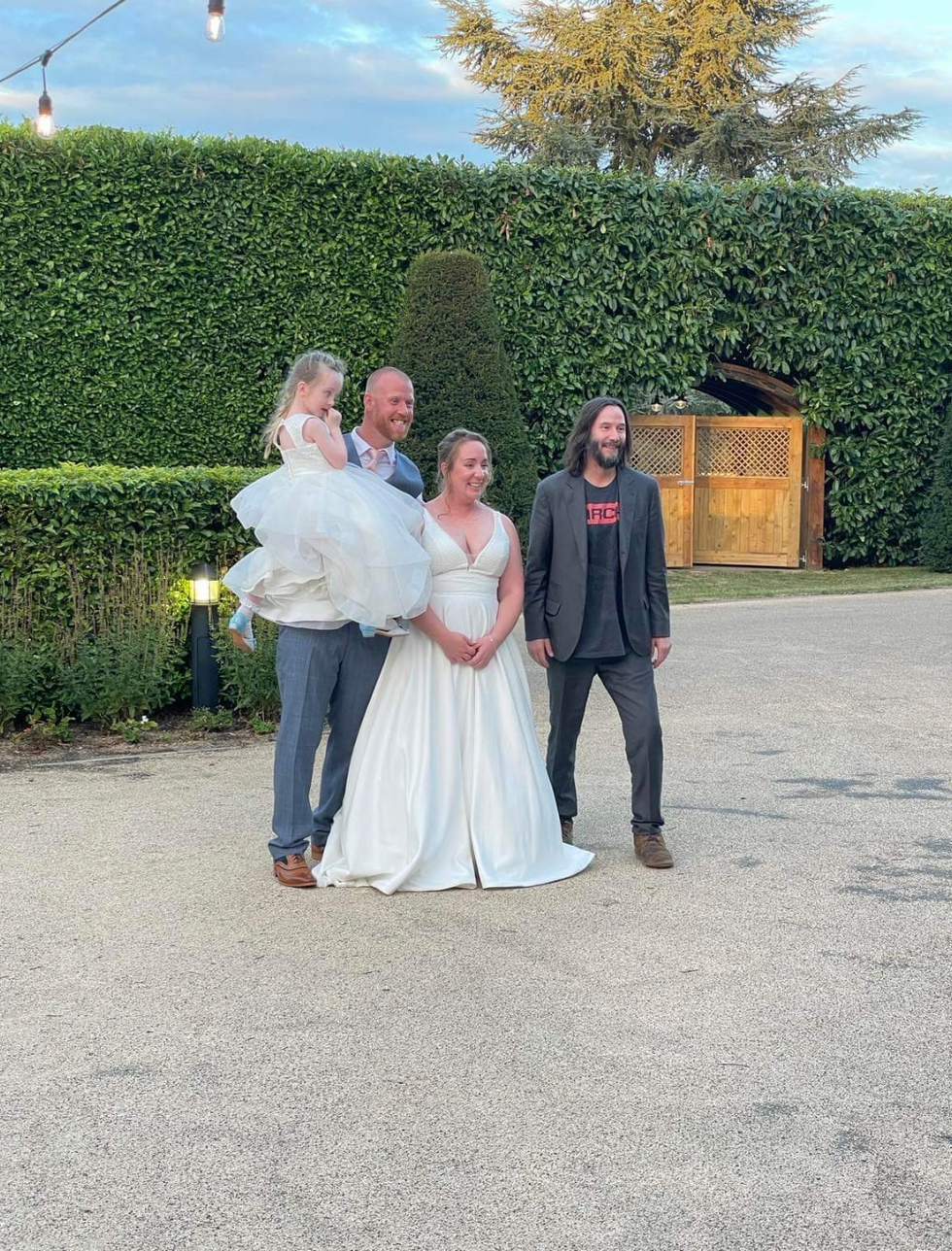 They're gonna cherish this day forever
Seeing Reeves made an already "perfect" wedding day truly "out of the world," the bride shared, calling it "something to remember and the start of many more adventures together."
Hilariously, Nikki chose to use a photo of her and a smiling Keanu as her new profile picture, rather than James.

She totally forgot she was married for a second.
"Shouldn't your profile pic be of you and your new husband?" someone asked.
"Mr. Roadnight won't mind just for a few days," Nikki responded. That's true love right there, folks.