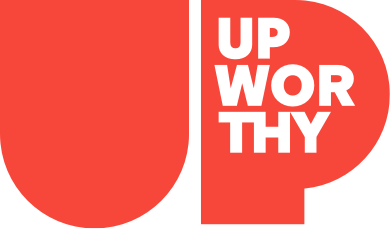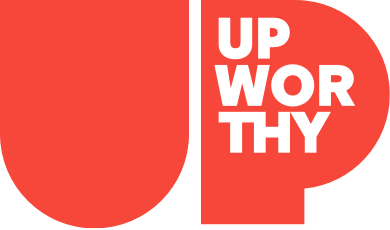 Stories Worth Sharing.

For People Who Give a Damn.
Sign up for the Upworthy newsletter:
(c) GOOD Inc. All Rights Reserved.
PS. You are doing great. Keep it up :<)
This website uses cookies in order to enhance your experience. Please review our Privacy Policy to learn how we may use cookies and how you can change your browser settings to disable cookies. By continuing to use this website without changing your settings, you consent to our use of cookies.
The world can't get enough Michelle.
The world officially loves Michelle Obama.
The former first lady has overtaken the number one spot in a poll of the world's most admired women. Conducted by online research firm YouGov, the study uses international polling tools to survey people in countries around the world about who they most admire.

In the men's category, Bill Gates took the top spot, followed by Barack Obama and Jackie Chan.
In the women's category, Michelle Obama came first, followed by Oprah Winfrey and Angelina Jolie. Obama pushed Jolie out of the number one spot she claimed last year.
Unsurprising, really, because what's not to love about Michelle Obama? She is smart, kind, funny, accomplished, a great dancer, a devoted wife and mother, and an all-around, genuinely good person.
She has remained dignified and strong in the face of rabid masses of so-called Americans who spent eight years and beyond insisting that she's a man disguised as a woman. She's endured non-stop racist memes and terrifying threats to her family. She has received far more than her fair share of cruelty, and always takes the high road. She's the one who coined, "When they go low, we go high," after all.
She came from humble beginnings and remains down to earth despite becoming a familiar face around the world. She's not much older than me, but I still want to be like Michelle Obama when I grow up.
Her memoir, Becoming, may end up being the best-selling memoir of all time, having already sold 10 million copies—a clear sign that people can't get enough Michelle, because there's no such thing as too much Michelle.

Don't like Michelle Obama? Don't care. Those of us who love her will fly our MO flags high and without apology, paying no mind to folks with cold, dead hearts who don't know a gem of a human being when they see one. There is nothing any hater can say or do to make us admire this undeniably admirable woman any less.
When it seems like the world has lost its mind—which is how it feels most days these days—I'm just going to keep coming back to this study as evidence that hope for humanity is not lost.
Here. Enjoy some real-life Michelle on Jimmy Kimmel. (GAH. WHY IS SHE SO CUTE AND AWESOME. I can't even handle it.)
Michelle & Barack Obama are Boring Now www.youtube.com
Most Shared
Get stories worth sharing delivered to your inbox
"Why is Dad So Mad"
Army veteran Seth Kastle had everything going for him when he came home from serving 16 years overseas. That's why it was so confusing to him when his life began to fall apart.
He had a job, a loving wife, family, and friends. He knew things would be different when he moved back to Kansas, but he didn't think they'd be that different. But he felt an extreme anger building up inside, a fire inside his chest that he couldn't explain or get rid of.
Kastle was unknowingly suffering from Post Traumatic Stress Disorder (PTSD), an anxiety disorder that can develop after experiencing or witnessing a traumatic event — like war.
Family
True
Verizon
The world is dark and full of terrors, but every once in a while it graces us with something to warm our icy-cold hearts. And that is what we have today, with a single dad who went viral on Twitter after his daughter posted the photos he sent her when trying to pick out and outfit for his date. You love to see it.
After seeing these heartwarming pics, people on Twitter started suggesting this adorable man date their moms. It was essentially a mom and date matchmaking frenzy.

Family
When Lily Evans set out to walk her dog, she had no idea the story of that walk would later go viral on the internet.
When she took to Twitter to recount her experience, she opened with a simple question, one that many men have probably wondered for a long time — though women already know the answer.
(Before you click through to the thread itself, note that Lily's Twitter account is expressly for adults and may be NSFW.)
More
Get stories worth sharing delivered to your inbox