Believe
How generosity helped this six-year-old with cancer live out her dream of being a designer.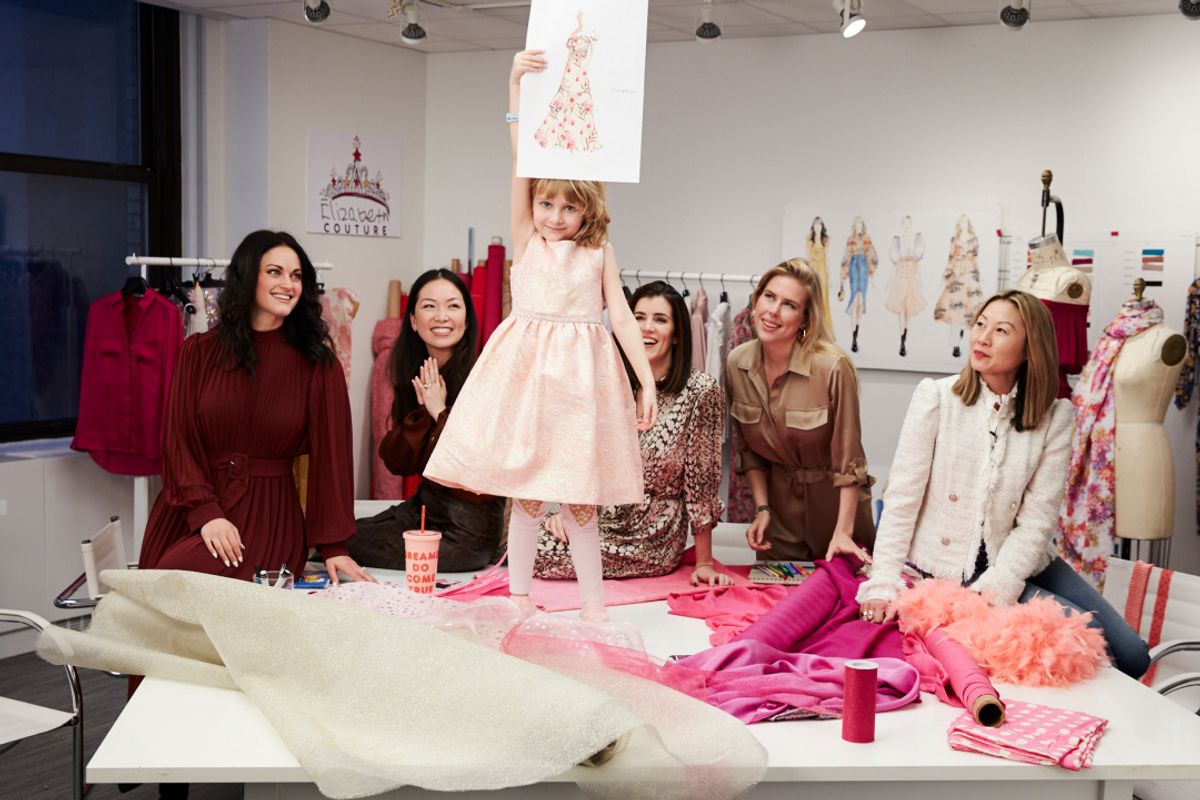 Macy's
True
First-grader Elizabeth is a fashionista. Her "passion" as she puts it, is designing dresses and she hopes to one day make it her career. When she was three years old, however, her future didn't look so clear.
Six days after her family had moved to Reno, Nevada, Elizabeth was diagnosed with leukemia. Her father was just starting a new job, their things were still in boxes and all of a sudden, their world was turned upside down. "We had no support network," says Elizabeth's mom. "And then we had a new diagnosis to make sense of. It took a while to find a new normal." That new normal included 26 months of cancer treatment.
The treatment was hard on Elizabeth and her family. Then came a major infusion of support and positivity from the nonprofit Make-A-Wish, an organization that grants the wishes of children battling critical illnesses. The hope of a wish was something Elizabeth really needed; at the end of 2019 when she learned her wish was coming true, she still had six months of treatment left.
Last November, Macy's celebrated with Elizabeth at her local Macy's store in Reno, NV and surprised her announcing that her wish to design a dress was coming true.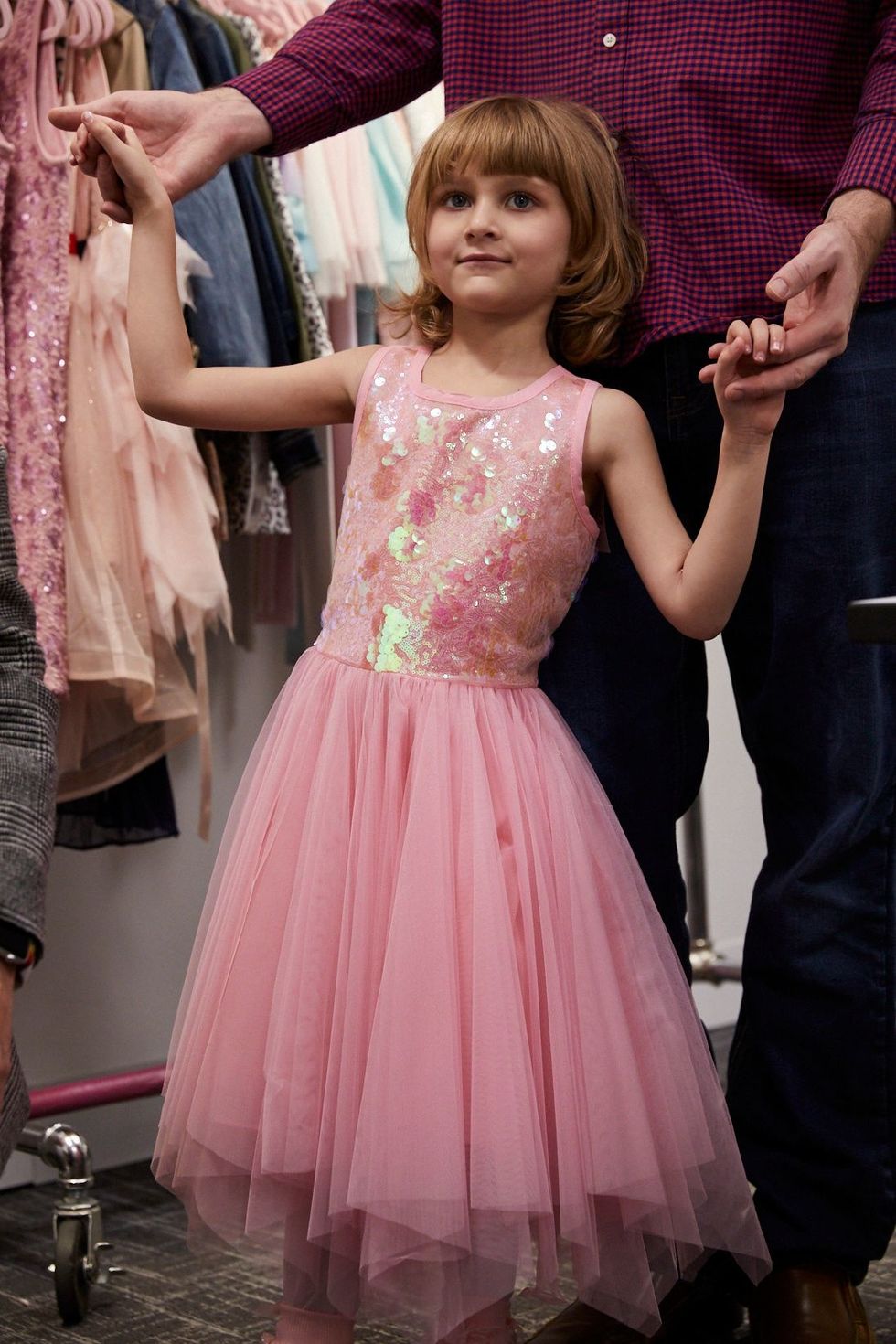 ElizabethAll photos courtesy of Macy's
"The middle of winter, drained from 20 plus months of treatment, it really gave us something special to look forward to," said Elizabeth's mom.
---
Together with Macy's, Make-A-Wish gave Elizabeth the chance to create her own, original dress design, with professional guidance from the experts at Macy's Fashion Office. "I got to work with the designers," says Elizabeth. "They were so nice and fashion forward. They helped me find ideas."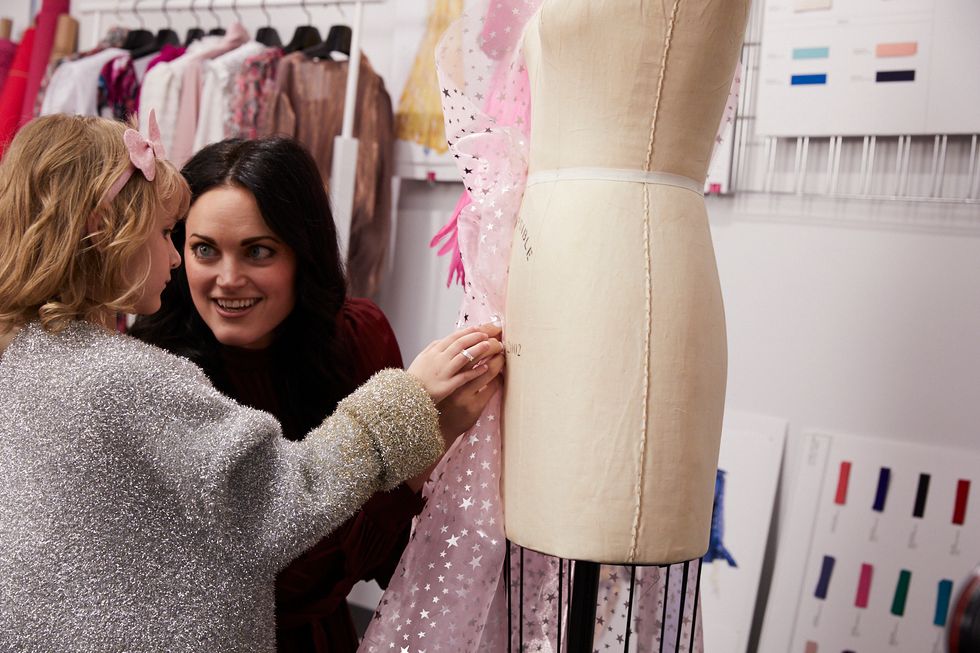 Elizabeth scoping fabrics
"She loved meeting with Durand and Suzanne of Macy's and was really inspired by them and their leadership," says Elizabeth's mom.

The Macy's fashion designers did most of the sketching, but Elizabeth gave them direction and picked the pattern for the fabric. The best part for her was seeing the finished product in person. "It has a flower pattern and fluttery sleeves and it has tiers. It is beautiful," she says. Since then, she's been sketching her own designs, and can't wait to create more dresses.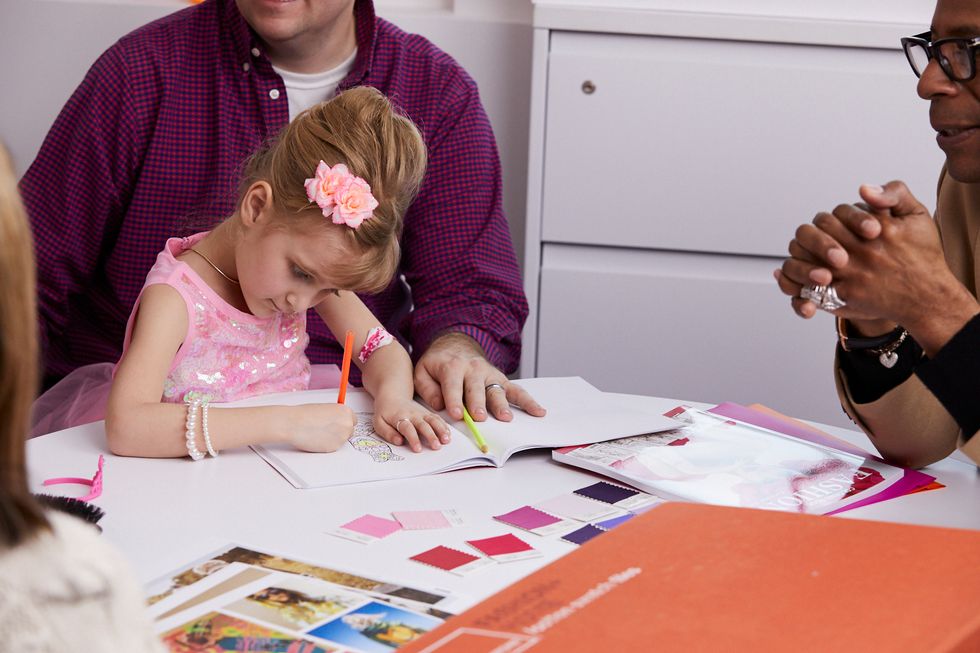 Elizabeth working on a design
"She had never really known how to do that before, and they even gifted her a few new dress sketching books and coloring pens to get her started," says Elizabeth's mom.

Make-A-Wish couldn't make wishes like Elizabeth's happen without the support of generous donors and longstanding partners, like Macy's. Since 2003, Macy's has helped Make-A-Wish fulfill over 15,500 wishes for children across the country by raising more than $132 million for the organization. A big part of that fundraising effort is the Macy's Believe Campaign; where anyone can write letters to Santa (primarily on the Macy's website this year due to Covid-19 restrictions, though Macy's is still accepting letters in-store at the red Believe letterboxes or safely at curbside), and for every letter submitted, Macy's will donate $1 to Make-A-Wish up to $1 million.
Through 11/15, Macy's customers can also round up in-store purchases up to $0.99 and donate the change to Make-A-Wish.
Everyone has faced extraordinary challenges this year due to the pandemic, especially children with critical illnesses and their families. Aside from the added health concerns, these children are some of the most vulnerable members of our communities and have had to isolate even more and avoid doing some of the things they love most. So, Make-A-Wish is perhaps more important than ever now because it can bring them hope and joy no matter the circumstances.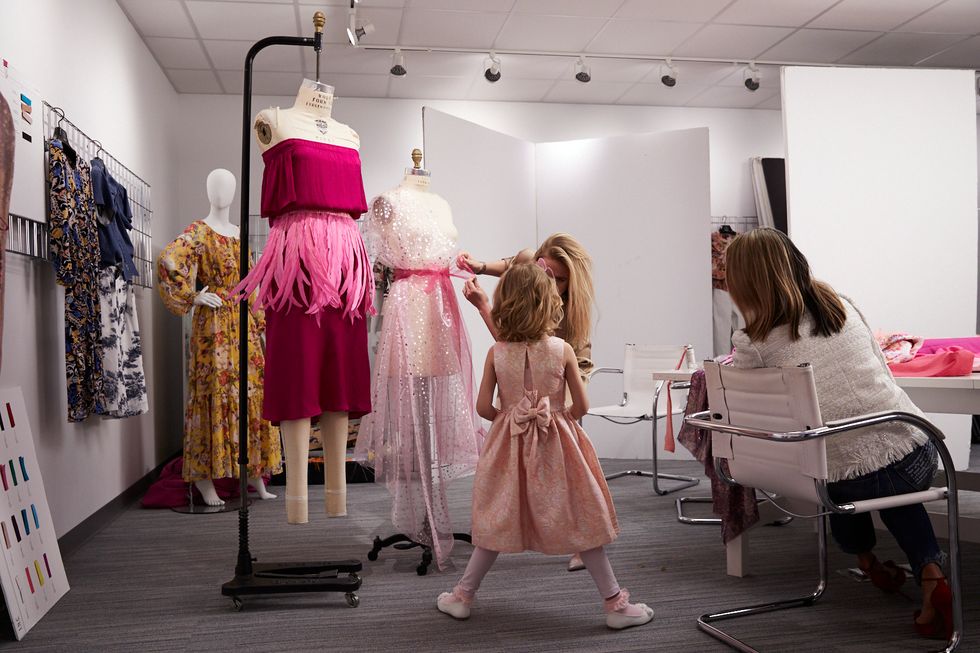 Elizabeth approving dress details
Elizabeth's dress is available for purchase online at Macys.com and in 12 physical Macy's stores and 20 percent of all sales through December 31 will go back to Make-A-Wish to help grant wishes like Elizabeth's. Elizabeth was also surprised with a billboard marking the occasion, and enjoyed a special event at Macy's Barton Creek Square store in Austin, Texas where her dress was showcased. But there's one gift that outlasts all the others: Elizabeth's reinvigorated confidence. Her mom says that even if Elizabeth doesn't become a dress designer, that confidence that she gained from her wish will last forever.