Celebrity
Gwen Stefani's 'I'm Japanese' comments spark conversation on appropriation vs. appreciation
Creating space to celebrate cultures without appropriating that culture can be a fine line.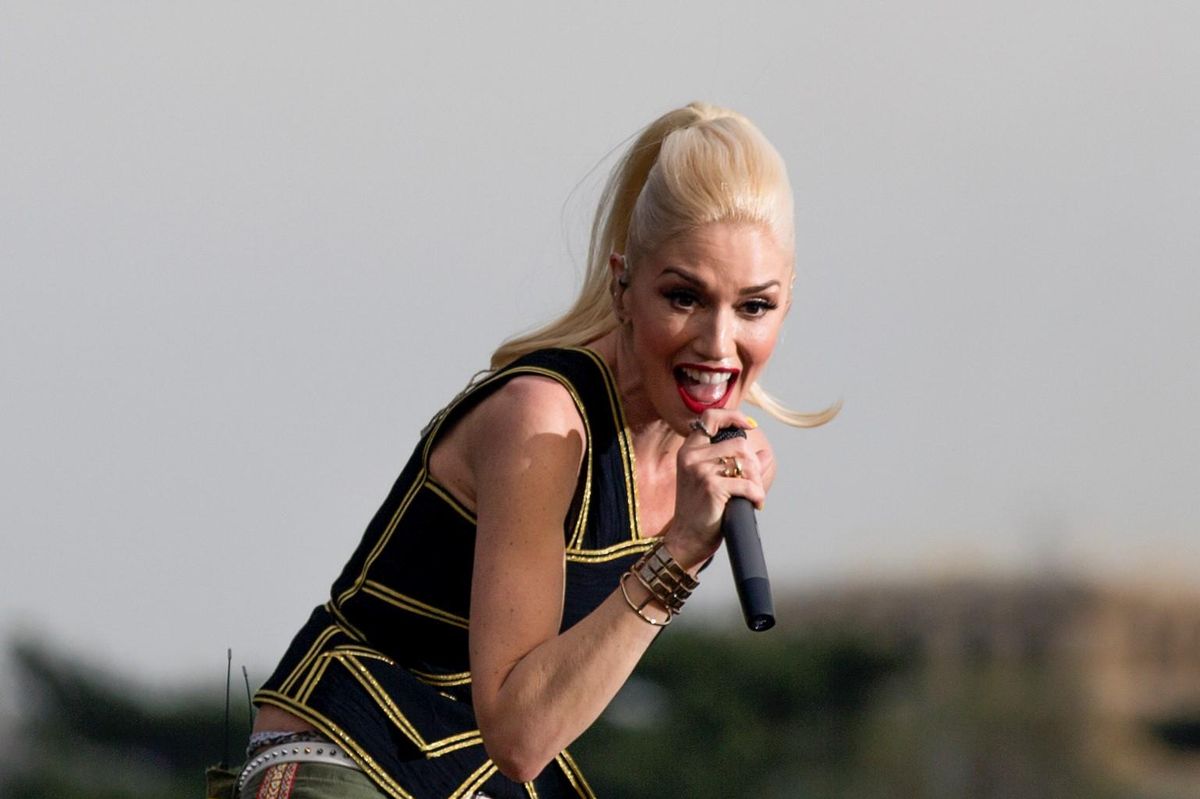 If you haven't heard the news, Gwen Stefani, the former lead singer of pop rock band No Doubt, made comments in an interview with Allure Magazine that has the entire internet abuzz. Stefani was being interviewed by an Asian American writer Jesa Marie Calaor, who asked about the singer's current view of Harajuku Lovers, a perfume created by Stefani in 2008.
The answer to the question is what got people talking. It seems instead of reflecting on how the naming of the product may not have been appropriate, the singer went into detail about how she is Japanese. Stefani's father is Italian American and her mother is Irish American, while both of those identities are rich in culture, they are not Japanese.
But according to Stefani, hearing stories from her father who often traveled to Harajuku, a fashionable district of Tokyo, when he worked at Yamaha exposed her to Japanese culture. She explained to Allure that upon visiting Harajuku for herself, "I said, 'My God, I'm Japanese and I didn't know it.'" The singer wasn't done, she went on to say, "I am, you know."
---
There's a thin line between cultural appropriation and cultural appreciation that some people blur unintentionally. But it's never appropriate to assume a cultural identity that isn't your own. That's a hard line that most people seem to have a pretty good grasp on. Where things get tricky is when you enjoy a culture that isn't your own and want to partake in parts of that culture because they're fun, colorful or you simply feel connected to it.
There's nothing wrong with that until you pick it up and put it down like a costume. Britannica defines cultural appropriation as something that, "takes place when members of a majority group adopt cultural elements of a minority group in an exploitative, disrespectful, or stereotypical way."
\u201cWhy does Gwen Stefani get to be Japanese when actual Asians aren't allowed to be American? \n\nIt's not only her statement that is absurd, it's the hypocrisy that allows rich white people to make outrageous claims with little backlash while POC struggle to exist.\u201d

— Christine Liwag Dixon (@Christine Liwag Dixon) 1673493499
In the context of Stefani, not only did she decide she was Japanese, she profited from stereotypical aspects of the culture without giving proper credit. When appreciating someone else's culture, it requires a thorough understanding of the culture itself and the practices of that culture. If there's an understanding of why things take place in a culture, then you're less likely to do something offensive to that culture.
While Stefani is facing backlash for her comments, it has opened the door for discourse around cultural appropriation and it seems some are still struggling to understand. Twitter user Sachiko Ishikawa brings up the prevalence of some white people thinking what Stefani said was OK while the Asian diaspora is saying how harmful it was.
\u201cSo many takes about this Gwen Stefani controversy are from white people who think it\u2019s okay\u2014and meanwhile diaspora and other mixed Japanese people are saying why this is harmful because we\u2019ve literally been denied our own heritage for a white woman to come in and take it.\n\nBruh.\u201d

— Sachiko Ishikawa (@Sachiko Ishikawa) 1673517743
Even in the article, Calaor called out Stefani's problematic response and how being Asian in America right now can be a frightening experience. Calaor pointed out the racial slurs and the fear of elders being attacked and killed, none of which Stefani has to worry about since her identity as Japanese is a choice.
The singer proclaims in the interview, when talking about her identifying with Latinx communities, "The music, the way the girls wore their makeup, the clothes they wore, that was my identity. Even though I'm an Italian American — Irish or whatever mutt that I am — that's who I became because those were my people, right?"
It seems that Stefani wasn't intending to be hurtful during the interview but she also didn't make any corrections when Allure attempted to clarify. So while appreciation was likely the goal, appropriation is what occurred.
Appreciation of culture is being respectful of your approach by educating yourself. If you're doing something that the culture you're borrowing from is made fun of or discriminated against for, then it's not appreciation. When members of the culture someone is borrowing from say something is appropriation, they're not sowing division. They're asking to be respected.
So while the Allure interview sparked a renewed interest in conversations about cultural appropriation versus appreciation, it's up to us to continue learning so the same missteps don't continue to happen.