Culture
'This isn't a movie!' Italian mayors have zero chill when confronting lockdown violators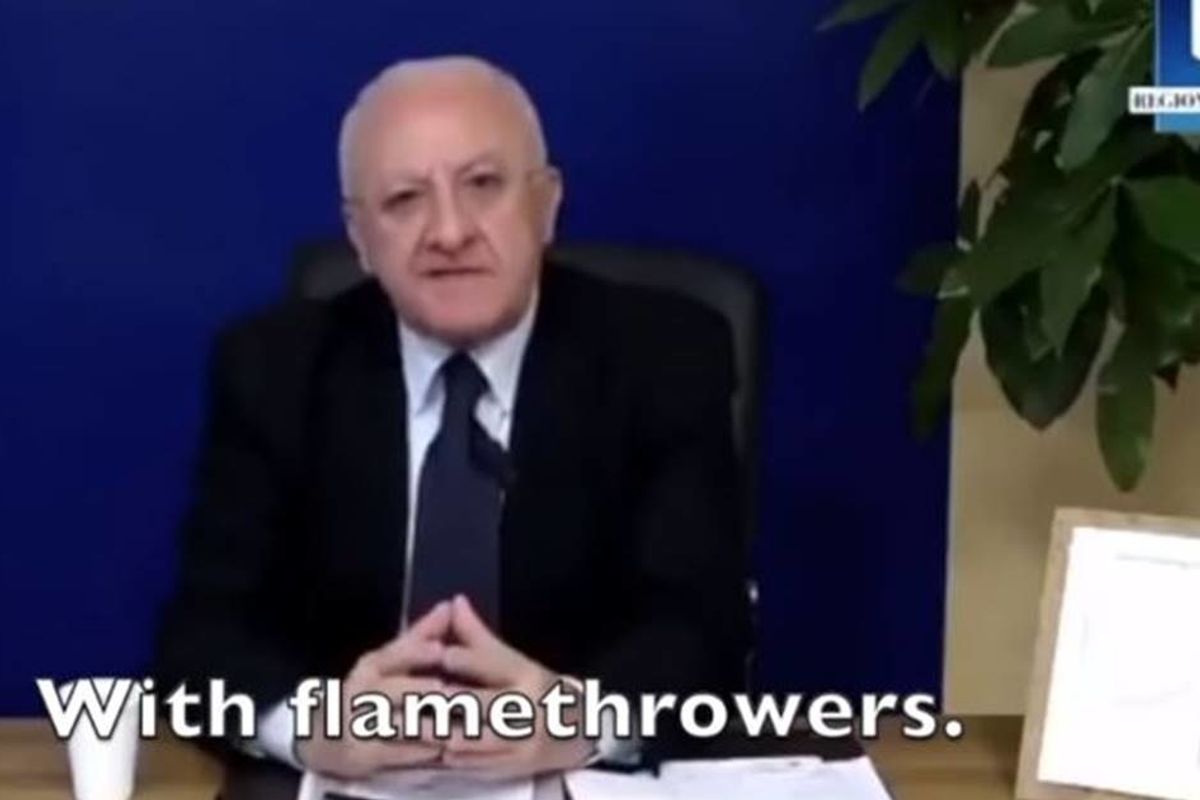 Italy is the second hardest-hit country by coronavirus pandemic and has experiences the single largest loss of life so far with 63,927 confirmed cases and over 6,000 deaths.

Italian leaders have implemented an aggressive lockdown throughout the entire country to curb the spread of the virus. However, some oblivious Italians are violating the lockdown by taking walks through the empty streets or hanging out by the seaside.
---
Their leaders aren't mincing any words when it comes to calling out lockdown violators. "This isn't a movie," one mayor says."You are not Will Smith in 'I Am Legend.' Go home."
In the video below, the mayors of Bari, Messina, Lucera, Gualdo Tadino, the governor of Campania, and the mayor of Reggio Calabria mock lockdown violators, confront them in public and, yes, even threaten them with flamethrowers.