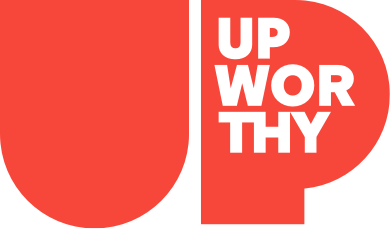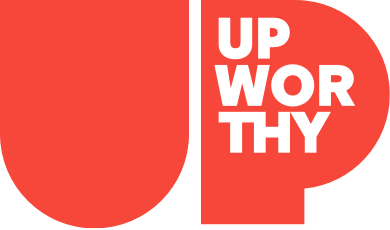 Stories Worth Sharing.

For People Who Give a Damn.
Sign up for the Upworthy newsletter:
(c) GOOD Inc. All Rights Reserved.
PS. You are doing great. Keep it up :<)
This website uses cookies in order to enhance your experience. Please review our Privacy Policy to learn how we may use cookies and how you can change your browser settings to disable cookies. By continuing to use this website without changing your settings, you consent to our use of cookies.
Overconfident dudes, be humbled.
Some people apparently don't understand just how unbelievably good Serena Williams is on the tennis court.
Why they don't understand this is unclear. She holds more open era Grand Slam titles than any other tennis player, male or female. She's set Olympic records, ranking records, age records, prize money earnings records—the woman is a record-breaking machine. (Fun fact: Williams is the highest paid female athlete of all time, having earned $86 million in prize money during her career. The next highest is Maria Sharipova, with $38 million in prize money. If that's not total dominance, I don't know what is.)
Her list of tennis championships is a mile long. You don't even have to follow tennis to know that Serena Williams is a freaking powerhouse of a tennis player, not to mention one of the greatest athletes of all time.
And yet, there are dudes who believe they could take her on.
Culture
Get stories worth sharing delivered to your inbox
Alie Ward
Your dinner plate shouldn't shame you for eating off of it. But that's exactly what a set being sold at Macy's did.
The retailer has since removed the dinnerware from their concept shop, Story, after facing social media backlash for the "toxic message" they were sending.
The plates, made by Pourtions, have circles on them to indicate what a proper portion should look like, along with "helpful — and hilarious — visual cues" to keep people from "overindulging."
There are serval different styles, with one version labeling the largest portion as "mom jeans," the medium portion as "favorite jeans," and the smallest portion as "skinny jeans."
Well Being
The 2013 documentary "Blackfish" shined a light on the cruelty that orcas face in captivity and created a sea change in the public's perception of SeaWorld and other marine life parks.
This "Blackfish" backlash nearly deep-sixed SeaWorld and led Canada to pass a law that bans oceanariums from breeding whales and dolphins or holding them in captivity. Animals currently being held in Canada's marine parks are allowed to remain as well as those taken in for rehabilitation.
Podcaster and MMA announcer Joe Rogan saluted Canada's decision on a recent episode.
"First of all, what assholes are we that we have those goddman things in captivity? A big fucking shout out to Canada because Canada, mostly probably through the noise that my friend Phil Demers has created in trying to get MarineLand shut down, Canada has banned all dolphin and all whale captivity. It's amazing. I hope the United States does it well, I hope it goes worldwide," Rogan told his guest, economist and mathematician Eric Weinstein.

Planet
Youtube
Should a man lose his home because the grass in his yard grew higher than 10 inches? The city of Dunedin, Florida seems to think so.
According to the Institute of Justice, which is representing Jim Ficken, he had a very good reason for not mowing his lawn – and tried to rectify the situation as best he could.
In 2014, Jim's mom became ill and he visited her often in South Carolina to help her out. When he was away, his grass grew too long and he was cited by a code office; he cut the grass and wasn't fined.
But several years later, this one infraction would come back to haunt him after he left to take care of him's mom's affairs after she died. The arrangements he made to have his grass cut fell through (his friend who he asked to help him out passed away unexpectedly) and that set off a chain reaction that may result in him losing his home.
The 69-year-old retiree now faces a $29,833.50 fine plus interest. Watch the video to find out just what Jim is having to deal with.
Mow Your Lawn or Lose Your House! www.youtube.com
Cities
Get stories worth sharing delivered to your inbox