Most Shared
Everyone's trolling Fox News for trying to trick people into thinking the border is a war zone.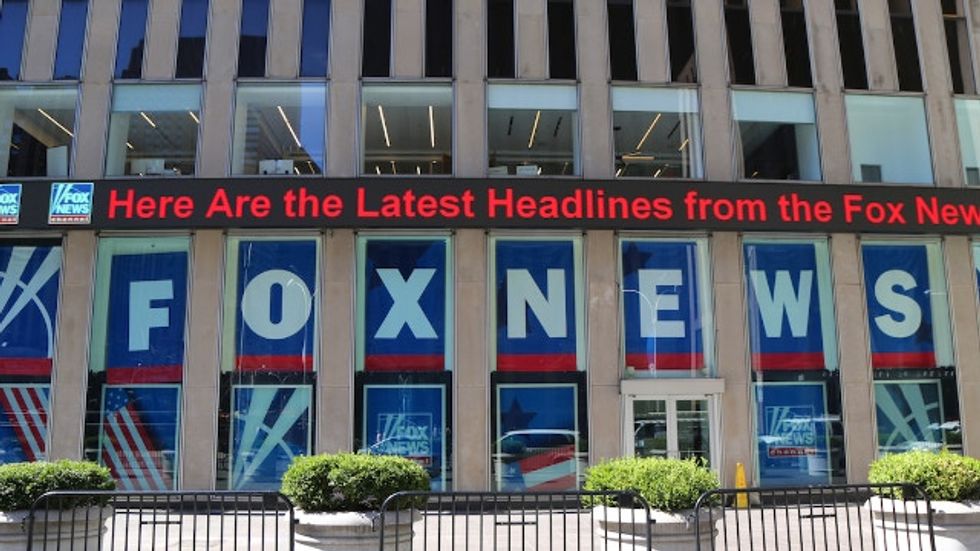 via Shutterstock
Happy Friday! The 9-5 work week is coming to a halt and soon you will be able to relax and call the shots on your own terms. But first, you must know that Fox News is getting massively trolled, and the memes are top notch.
The most recent wave of backlash comes in response to a tweet and photo posted by Fox News contributor Lawrence Jones III, wherein it looks like he's preparing to enter a war zone. The picture was taken near the border, and was undoubtedly posted to create fear mongering around immigration.
Coming up on @FoxNews live from the border. https://t.co/aRlNQxrO1x

— Lawrence Jones III (@Lawrence Jones III) 1554376887.0
It wasn't long before MSNBC correspondent Jacob Soboroff chimed in to point out the obvious: you don't need a bulletproof vest at the border.
---
This is totally ridiculous. I have never once worn a bulletproof vest at the border, nor has CBP ever asked me to… https://t.co/spRCNz1eL1

— Jacob Soboroff (@Jacob Soboroff) 1554394462.0
While many asserted he's not wearing a real one, the appearance of the photo feels very intentionally staged as propaganda, and there will undoubtedly be people who believe it's real.
@quail_robert @jacobsoboroff @birdsee44018322 Though I agree it's not a bulletproof vest, it's still propaganda sin… https://t.co/9HRIL6sVFv

— Lucas (@Lucas) 1554399345.0
It didn't take long for the photo to get attacked by a fleet of unflattering comparisons, and the explosion is beautiful.
There's even photo documentation suggesting Jones didn't wear the tactical vest after the photo was taken, which just confirms it was all for appearance.
@ifindkarma @jacobsoboroff The best part is that @LawrenceBJones3 said CBP made him wear it, yet when the cameras w… https://t.co/wmYDJsut8F

— Travis Akers (@Travis Akers) 1554411393.0
Other reporters also chimed in to share the times they covered the border without need of protective clothing.
@LawrenceBJones3 @FoxNews I covered the border in #ElPaso Sector for 2yrs. This is what 5ft tall me wore on the bor… https://t.co/6mXRRVR6YU

— Claudia Tristán (@Claudia Tristán) 1554408379.0
But the best responses to the tweet absolutely came in the form of meme'd versions of the photo. This is a true thread full of art.
@LawrenceBJones3 @FoxNews https://t.co/dbhVK2S0Uj

— Dusty Giebel (@Dusty Giebel) 1554389555.0
Whatever you do this weekend, it's safe to assume you'll be getting roasted less than Jones.
This article was originally written by our partners at someecards and was written by Bronwyn Isacc.