Science
A dog's sense of smell is so strong it's like having a second set of eyes, study says
They can even detect the adrenaline we secrete when we are scared or anxious.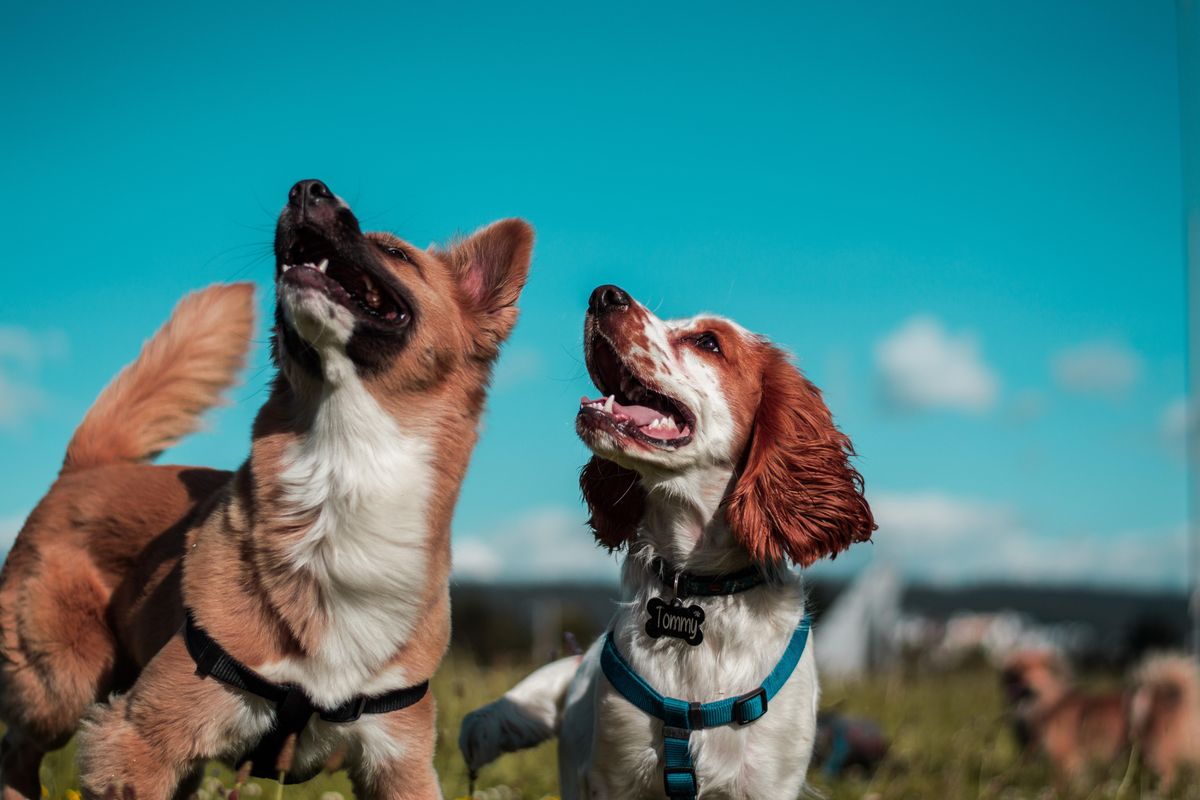 We know that dogs have highly sensitive noses. Anyone who's tried to hide a peanut butter snack deep in the bottom of a backpack has found this out the hard way. But a new study suggests that dogs not only use their powerful snouts to smell, they also use them to see the world.
The study, published in The Journal of Neuroscience, revealed that vision and smell are linked in the neural pathways found in a dog's brain. This is a trait not currently found in any other species in the world. If you need any further proof that dogs are special, here it is.
A team of veterinary and biology researchers performed MRI scans of a variety of canines and mapped an "extensive network," starting from the olfactory bulb (the part of the brain that deals with smells) and forming connections with multiple cortices of the dog's brain. That included the occipital lobe (the area of the brain that processes vision), but also the corticospinal tract and limbic system.
Basically, how a doggo sees, moves, feels … it's all connected to smell. Yes, they really are just adorable walking noses.
---
This enhanced network explains why a blind dog might still be able to successfully play fetch, veterinary expert and one of the researchers on the study Dr. Philippa Johnson told Sky News.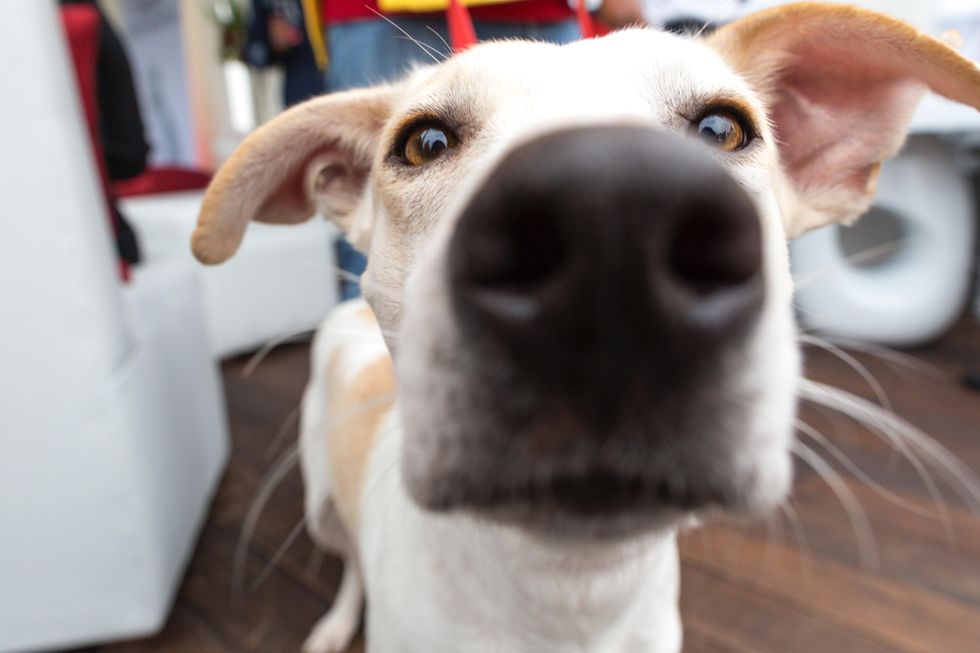 Dog science is the best science.
Photo by
Agatha
on
Unsplash
She used the example that where humans tend to walk into a room and rely heavily on vision to interpret their environment, blind dogs "can orientate around their environment, and they don't bump into things." This can be especially comforting for those who own dogs with incurable eye disease, Johnson noted.
Considering that a dog's nose has up to 300 million olfactory receptors (compared to the mere six million we humans have), it's understandable that smell would play such a large role in a dog's everyday experience. With just one inhale, they can detect bombs, recognize a long lost friend and find their way back home.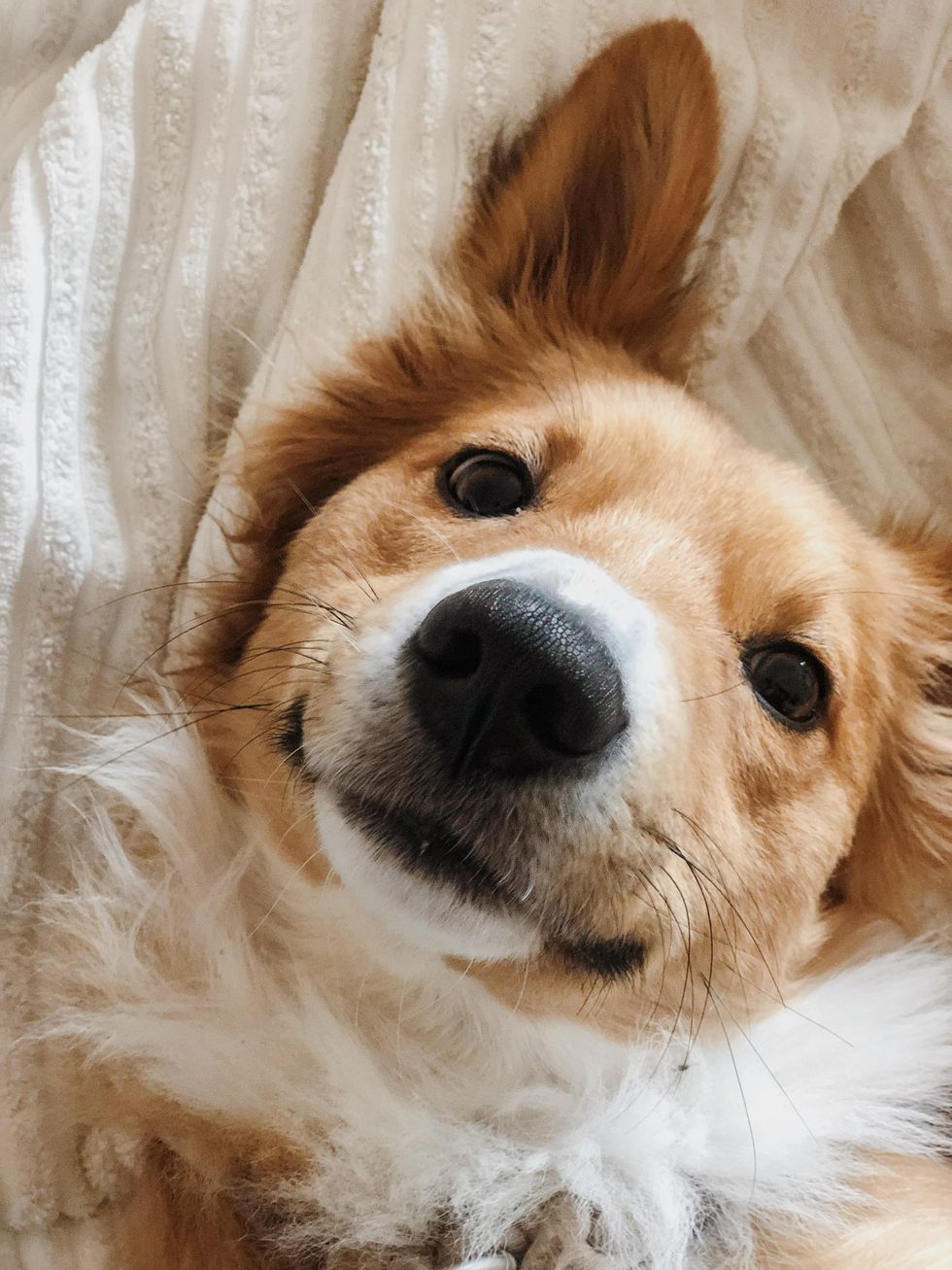 Hey you, why the long face?
Photo by
Undine Tackmann
on
Unsplash
According to VCA Animal Hospitals, they can even detect the adrenaline we secrete when we are scared or anxious. That talent alone makes them very empathetic companions.
The study's findings mark only the beginning of exploration. Johnson and her team plan to study other animals who rely heavily on their sense of smell. Included in that research lineup are horses, whose heads are "predominantly a nasal organ," and cats, who "have the most amazing olfactory system too, and probably more connections than the dog," according to Johnson.
Meanwhile, we can all bask in yet another reason to love dogs. Suddenly all that nonstop sniffing makes sense.