More
Demi Lovato isn't participating in the 10 years challenge for the most inspiring reason.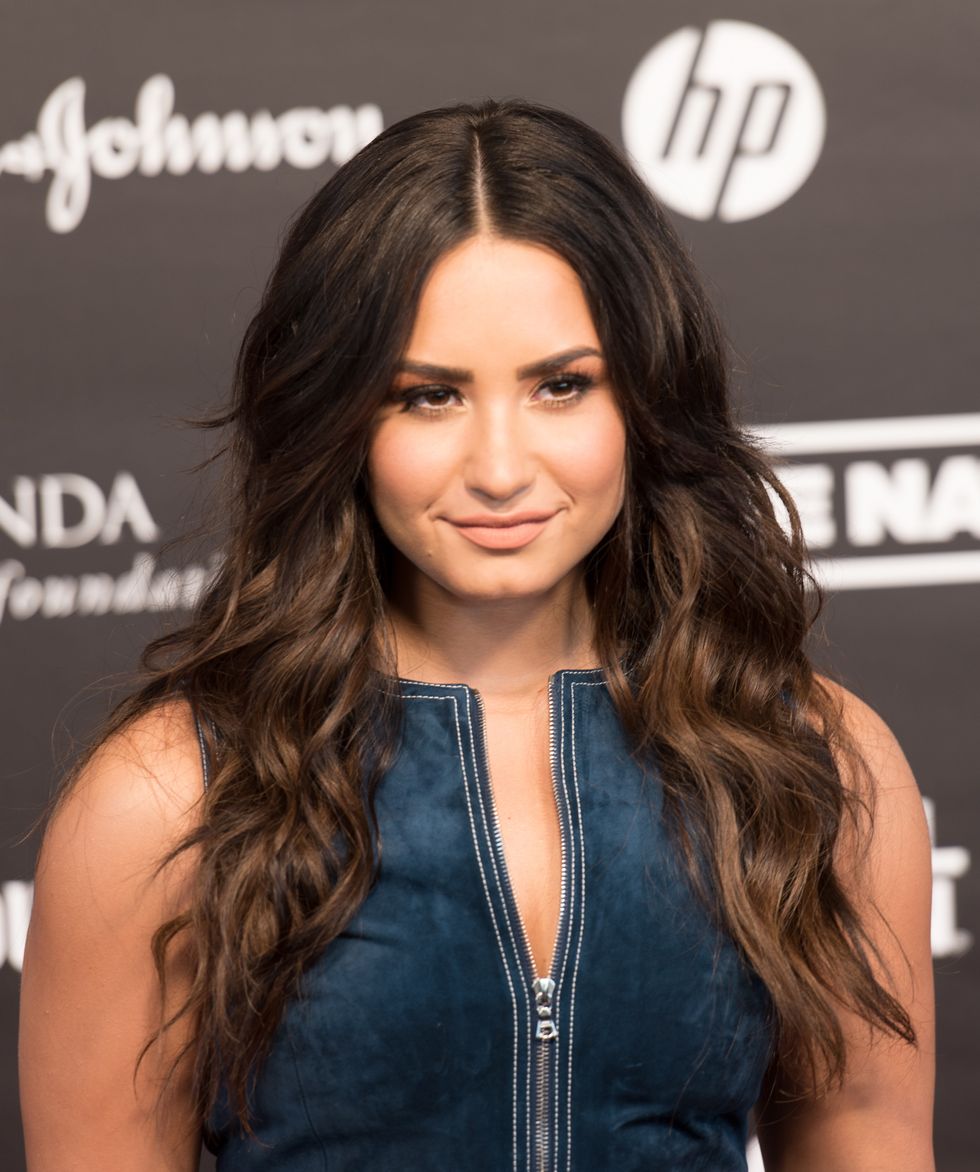 Stars, they're just like us, even if it means jumping in on popular Instagram trends.
Celebrities like Caitlin Jenner, Reese Witherspoon, Madonna, Jessica Biel, and Chance the Rapper have hopped on the #10yearschallenge bandwagon, where people post a photo of themselves now next to a photo of themselves 10 years ago to show how they've changed and aged.  
But Demi Lovato is one celebrity who won't be participating in the #10yearchallenge trend. Instead, Lovato opted for her own, healthier version of the trend.  
The singer posted a plain black background to her Instagram story with the text - "Sorry, I'd love to post a #10yearchallenge pic but I'm too busy living in the moment ..." The "Sorry Not Sorry" singer is, indeed, sorry not sorry.
---
Lovato's words serve as a reminder to love yourself in the moment just as you are. The 10 year challenge is fun and entertaining if you take it in good stride, but dwelling on the past isn't always beneficial.
After a hiatus from Instagram, Lovato returned to the social media platform last November.
Lovato, who went to rehab after suffering an overdose during the summer, has been using the medium to share messages of self-love on with her fans.
Recently, the singer wrote on her story, "Sometimes idk who needs to hear it, maybe it's myself, but someone needs to know they are beautiful and worthy of love."
On New Year's Eve, Lovato took the time out to post a heartwarming message for the new year. "So grateful for the lessons I've learned this year," Lovato posted on her Instagram Story. "I will never take another day in life for granted, even the bad ones. Thankful for my fans, friends, family and everyone who supported me throughout this year. God bless."
Fans were here for Lovato's message of self-love.  Many took to Twitter to write their own posts supporting Lovato's post. Because who doesn't need a reminder to live in the moment every now and then?  
Thank you for saying this @ddlovato, I totally agree.🙌🙌🙌🙌🙌 I'm over everyone posting these #10YearChallenge picture… https://t.co/ZgijSnnNh3

— Caylon Meyer (@Caylon Meyer) 1547684377.0
@ddlovato I am with you on this one #10YearChallenge #LivingInTheMoment https://t.co/bNWR8rdQyk

— Rønιтå (@Rønιтå) 1547688256.0
She's that Queen👑😍 @ddlovato #DemiLovato #10yearchallenge https://t.co/nv1g4aCLYa

— Liem Ohana (@Liem Ohana) 1547627125.0
She's that Queen👑😍 @ddlovato #DemiLovato #10yearchallenge https://t.co/nv1g4aCLYa

— Liem Ohana (@Liem Ohana) 1547627125.0