More
Dazzling fireworks can have big drawbacks. But technology can help.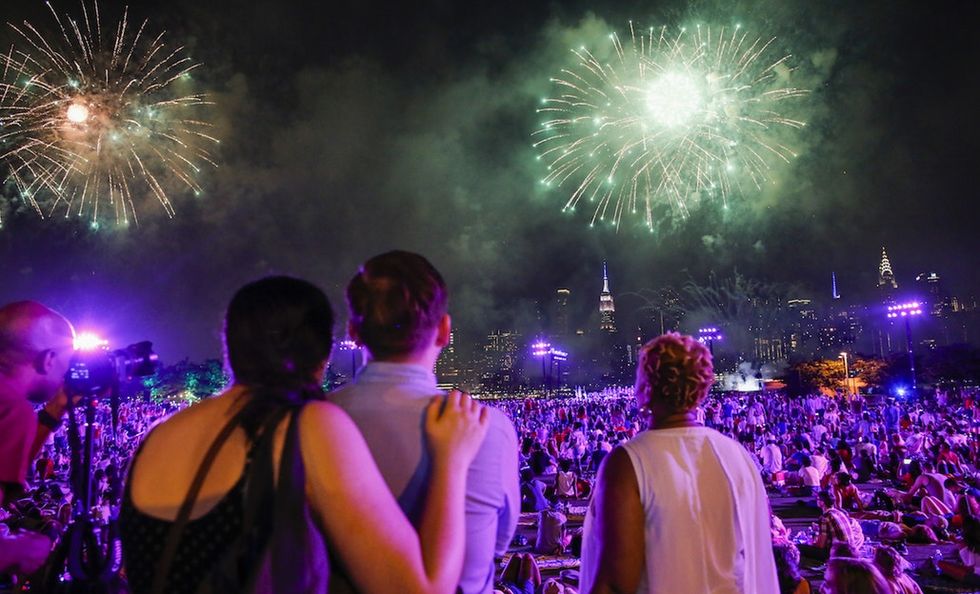 This article originally appeared on 07.05.18.


Some of us can't wait for the summer sun to go down so we can set off fireworks.
But for others, the loud sounds and bright lights can be a problem.
If you've ever been to a fireworks show, you know that they can be spectacular. They can also be really overwhelming, especially for those who live with anxiety and post-traumatic stress disorder (PTSD).
---
Vince Bryant, a veteran living in Texas, told ABC News that the sounds of the fireworks are so much for him that he puts on headphones and locks himself in a closet when they start.
"It sends me right back to Iraq. Automatically it puts me in a situation like we fighting," Bryant said.
And those with PTSD aren't the only ones affected by bright, noisy light shows.
Cats and dogs are often terrified by what's going on. And fireworks are not particularly great for some environments — especially those susceptible to wildfires. Even when fire isn't an issue, environmental concerns remain. Fireworks contribute to pollution, and in some cases, the smog they create can last several days.
Once a spent firework has reached the ground, it can hurt in other ways. The residue that fireworks leave behind often ends up in lakes or rivers, and that can lead to health problems in humans.
Fortunately, technology has come a long way, and fireworks are only one way to celebrate summer holidays.
For one, fireworks distributors often sell silent fireworks. And communities are starting to celebrate with large-scale productions that aim to include everyone while keeping tensions, and pollutants, low.
At Travis Air Base in Northern California, traditional fireworks were replaced with 500 perfectly synchronized drones.
The drones fly in colorful formations without booms or whistles, allowing everyone to enjoy the beautiful light show without having to worry that a giant bomb is going off somewhere.
Other areas like Aspen, Colorado, where wildlife could be hurt by the fallout from fireworks, have ordered drone shows as an environmentally friendly display.
Here's what some of the drone shows look like:
And there's something even cooler on the horizon: Fireworks you can feel.
Disney (of course it's Disney) is working on fireworks displays that aren't just cool to look at but inclusive for all — including those without sight.
These fireworks allow those who are visually or hearing impaired to touch the magic without being burned (or even getting their shirts singed a little bit — something that will definitely happen if you, like me, chose to light six sparkers at once just to see what would happen).
In order to make the viewer feel the explosion, jets of water are shot onto the back of a flexible screen as light plays on the front. The person watching puts their hand on the screen and can enjoy the show in real time. Pretty cool, right?
Bottom line: A more inclusive fourth is awesome for everyone.
There's nothing exactly like the thrill of setting off a firework in the middle of the street and running as fast and far as you can before it goes off in a shower of sparks and shrieking whistles. But that's just not fun — or even doable — for everyone.
More options means more ways for friends, families, and loved ones to enjoy holiday light shows together. And after unlimited hot dogs and an entire day off, that's the best thing of all.