popular
Christopher Walken told Will Ferrell the 'More Cowbell' sketch on SNL 'ruined' his life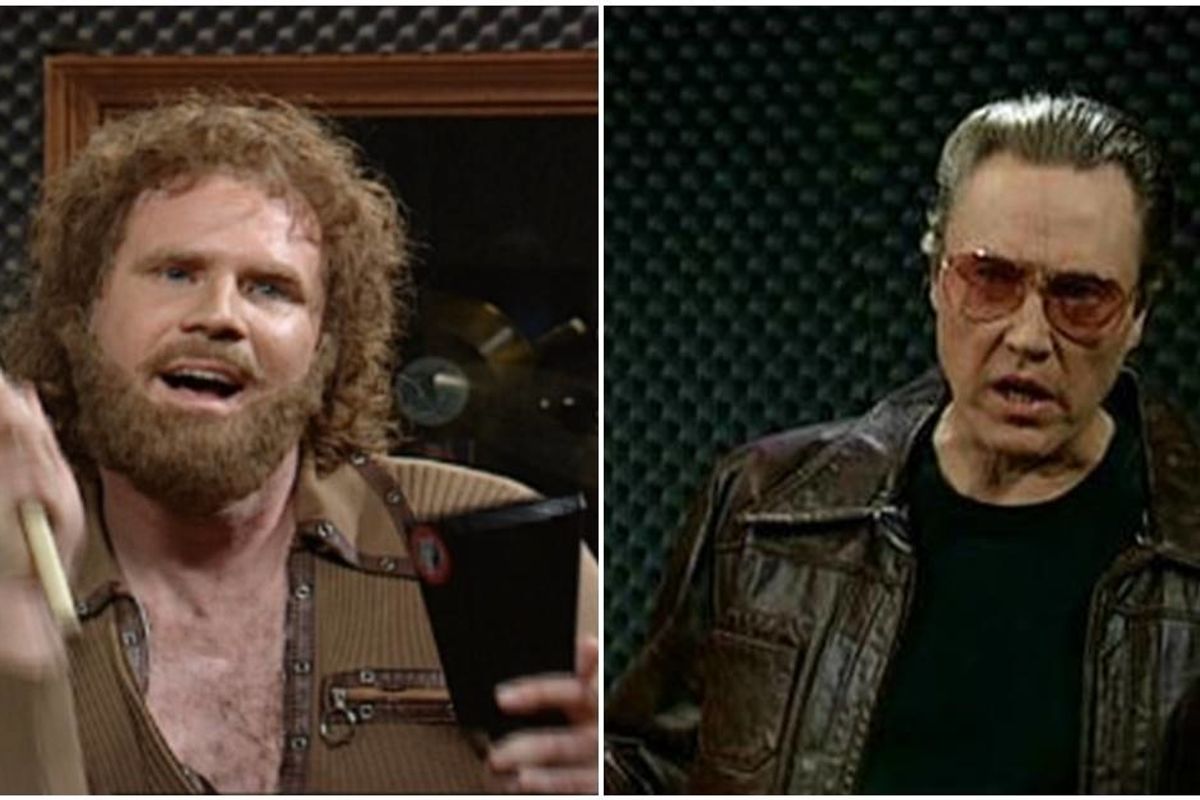 via SNL / YouTube
Christopher Walken is one of the greatest actors of his generation. He's been nominated for an Academy Award twice for best supporting actor, winning once for 1978's "The Deer Hunter" and receiving a nomination for 2002's "Catch Me if You Can."

He's played memorable roles in "Annie Hall," "Pulp Fiction," "Wedding Crashers," "Batman Returns," and countless other films. He's also starred in Shakespeare on the stage and began his career as a dancer.
---
But, evidently, the role that gets Walken the most attention on the street is record producer Bruce Dickinson from a 2000 "Saturday Night Live" sketch first called the "Recording Session," better known as "More Cowbell."
The sketch is a parody of VH1's popular "Behind the Music" series and chronicles the recording of "Don't Fear the Reaper" by Blue Oyster Cult. In the sketch, Will Ferrell plays a fictitious percussionist, Gene Frenkle, who annoys his bandmates with his aggressive cowbell playing.
The band is shocked when, after each take, superstar producer Dickinson repeatedly asks for "More cowbell."
"Guess what?" Dickinson asks the band. "I got a fever and the only prescription is more cowbell."
The sketch is one of the most unforgettable SNL moments of the 2000s, ranking number 9 on Rolling Stone's list of "50 Greatest 'Saturday Night Live' Sketches of All Time."
On Thursday night's episode of "The Tonight Show," Ferrell reminisced about "More Cowbell" with Jimmy Fallon, who played the drummer in the sketch. Ferrell reveled to Fallon that Walken belives the sketch "ruined" his life because it's become what he's known for most.
"Here's the crazy thing," Ferrell said. "I go to see Christopher Walken years later, in a play. I say hello to him backstage and he's like, 'You know, you've ruined my life. People during curtain call bring cowbells and ring them. The other day, I went for an Italian food lunch, and the waiter asked if I wanted more cowbell with my pasta bolognese.' I think he's really mad at me," Ferrell said.
"He had a little smile but," Ferrell continued, "from 'The Deer Hunter' to 'Pulp Fiction' to 'More Cowbell. That's all he gets now."
The eccentric actor is also known for his dance moves. A few years back, some genius at HuffPo Entertainment put together a clip featuring Walken dancing in 50 of his films, and although it gets taken down from time to time, it's a perennial hit.
Because c'mon, look at the joy this man brings the world just by moving his feet.