Joy
Check out a human library, where you borrow people instead of books.
A surely unforgettable experience reaching all corners of the world.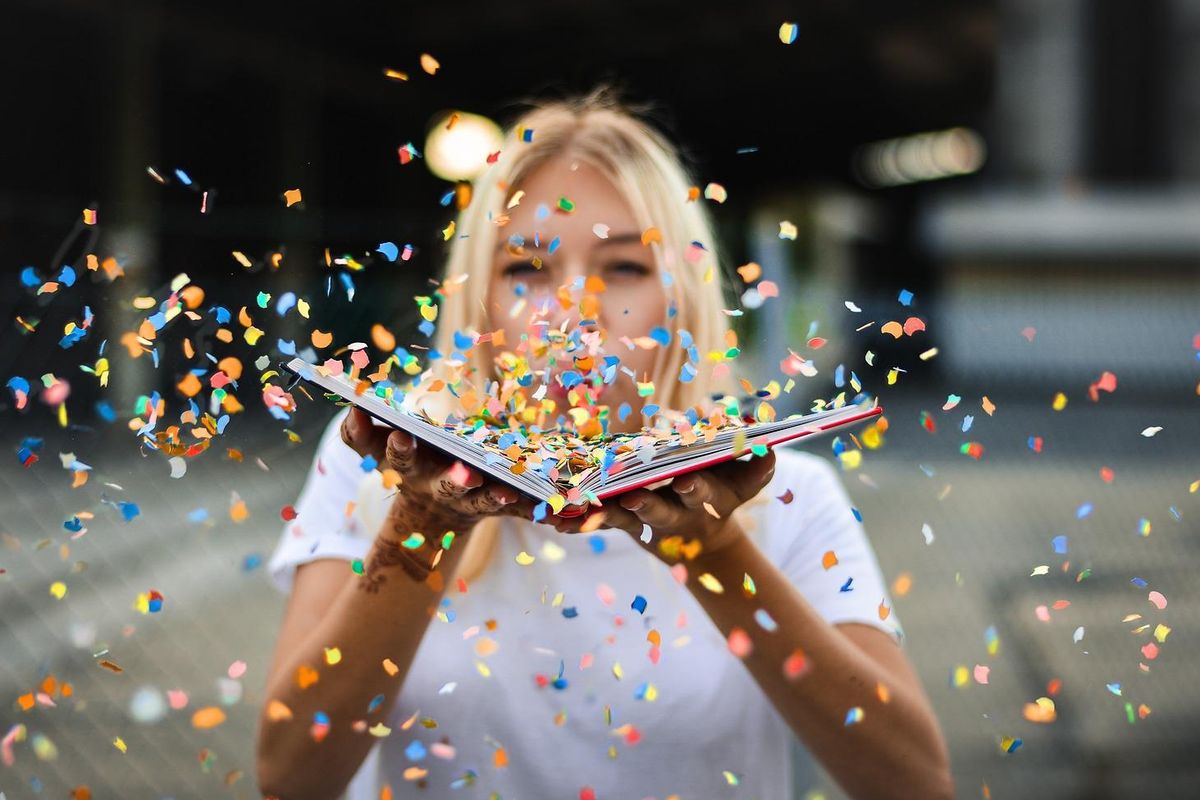 Image via Pixabay.
There are libraries popping up around the world where you can see the books breathe.
You can watch the books blink, cry, laugh, and think. You can ask them any sort of question and get a real answer.
It's what the books hope you'll do.
At the Human Library, the books are people!
It's set up just like a normal library: You check out a "book" on a certain topic and have an allotted amount of time with it. Only at the Human Library, the book is, well, a human.
People who volunteer to become "books" make their experiences open and available, usually on issues that people tend to have a difficult time discussing. "Readers" are encouraged to ask questions freely, and they'll get honest answers in return. It's brilliant.
What kind of books can you borrow there?
1. Borrow a person with autism.
With 1 in 68 kids diagnosed with autism spectrum disorder (ASD) today, there's no better way to learn about it than by interacting with someone who has it.
2. Borrow someone who has modified their appearance.
Ever make assumptions about people with lots of piercings and tattoos? Here's an opportunity to stop judging a book by its cover and get to know the inside.
3. Borrow a refugee and hear their story.
You've heard about the Syrian refugee crisis in the news. Why not put the media on hold and talk to an actual refugee?
4. Borrow someone who is transgender.
Perhaps you've always had questions about being transgender but didn't know how to ask them. Go ahead. Get your questions ready.
5. Borrow a homeless person.
What stories do they have of a life you may never know?
6. Borrow someone with deaf-blindness.
Just because they communicate differently doesn't mean their stories are less.
7. Borrow someone who is obese.
Society loves to put people in categories. Break through those boundaries to get a fuller picture.
You can borrow a police officer. A veteran with PTSD. A single mom. A Muslim. Someone in a polyamorous relationship. A former gang member. A sex worker. A welfare recipient. A teacher. The list goes on.
The libraries are bringing people who would otherwise never interact together in a way that many communities long for.
That's what Ronni Abergel has sought to do since the library's launch in 2000. During a four-day test run at the Roskilde Festival in Copenhagen, organizers and festival attendees were stunned at the event's impact.
"The policeman sitting there speaking with the graffiti writer. The politician in discussions with the youth activist and the football fan in a deep chat with the feminist. It was a win-win situation and has been ever since," Ronni said on the Human Library's site.
A no-judgment zone is one key to its impact.
"It's meant to be a safe space to ask difficult questions and not to be judged," he told Upworthy. "To try and gain an important insight into the life of someone you think you know something about, but..."

You don't.
In our quick-to-judge, increasingly polarized world, it's no wonder these events are growing in size. We need them.
When asked what has changed since these events started, Ronni responded, "The world has changed, for the worse."
He points to there being less tolerance, less understanding, and less social cohesion than when he first had the idea back in 2000. And unfortunately, he's right.
When we have states discriminating against transgender people using the bathroom, presidential candidates campaigning to ban an entire religion from entering the United States, and countries still facing stigma around Ebola, it can be hard to want to high-five humanity.
There's so much to learn about one another. A group of readers here borrowed a nudist.
It's time to face our fears and confront our stereotypes. To embrace the diversity of this world will allow us to feel more secure in it.
"When you meet our books, no matter who you are and where you are from or which book you will be reading, in the end, inside every person, the result will say: we are different from each other, we see things differently and we live life differently. But there are more things that we have in common than are keeping us apart." Truth.
If there's one immediately impactful way to bring communities together, a Human Library might just be it.

Learn more about it in the YouTube video below:
This article originally appeared on 02.18.16