Science
Brazilian veterinarian gives parrot a second chance at life with a prosthetic beak
The parrot could not survive in the wild without its beak, which is used to build nests, fend off predators and eat.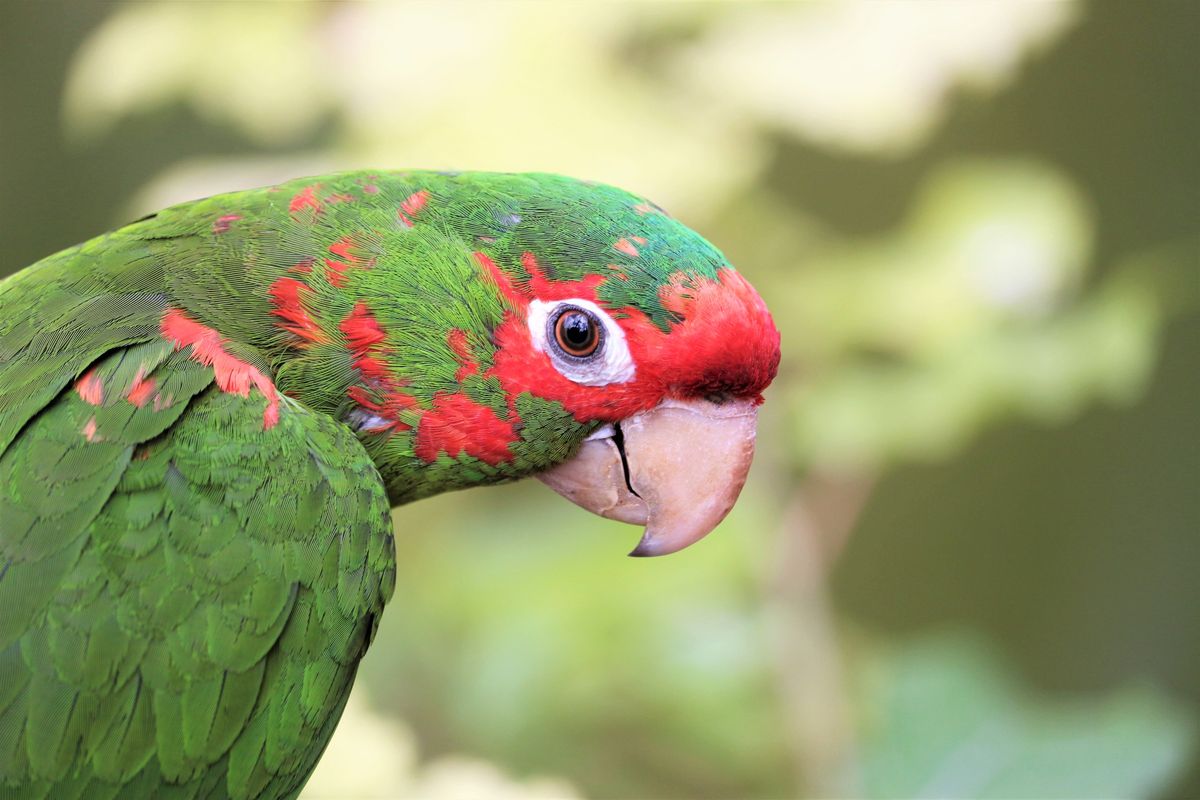 A parrot in Brazil got a lucky break when it was rescued after someone found it with a severely damaged beak. In fact, most of its little beak was completely gone. Birds use their hard beaks to eat, fend off other animals and build nests, and their mouths are essentially their hands while their feet are busy walking, scratching or holding twigs.
Plus, I don't know if you've paid much close attention to birds, but they don't seem to have a lot of dexterity with their tiny little bird legs. They sort of walk around like peg-legged pirates even though I'm pretty sure birds have knees. (I'm not a bird scientist or a zoologist if that wasn't clear.)
Luckily for this parrot, Renascer ACN, an animal rescue and rehabilitation facility in Planura, Brazil, had a doctor on staff who not only knows if birds have knees but also knew how to make a prosthetic beak.
---
"Bird beaks are made mostly of bone—they're just a specialized modification of the upper and lower jaw bones shared by almost all vertebrates. The outside of a bird's beak, however, is covered not in skin, but in a thin, shiny sheath of keratin, the same protein that makes up your hair and fingernails," Rebecca Heisman shares on the American Bird Conservatory website.
Heisman also points out that since the beaks on birds are made of bone, they cannot grow back if they're broken off.
According to PetMD, birds who are missing portions of their upper and lower beak are typically unable to adapt and survive, which is what makes this parrot so lucky. While many other veterinarians likely would've recommended humane euthanasia, this bird was spared that fate thanks to a creative doctor.
The bird's upper bill was almost completely gone and its lower bill was broken when Paulo Roberto Martins Nunziata, the founder of Renascer ACN, first saw the bird. Nunziata began working with veterinarian Maria Ângela Panelli Marchió, who specializes in animal orthopedics and creates animal prosthetics out of resin.

"This parrot was found in a terrible condition and had totally lost its beak. Together with veterinarian Maria Ângela Panelli Marchió, we rescued it as soon as we found out," Nunziata told Bored Panda.
Panelli Marchió reconstructed the lower beak using polymethylmethacrylate and shaped it by hand to the broken bone. But for the upper beak, she had to create the entire prosthetic out of the same material and attach it using metal brackets into what was left of the top beak. The metal holds the new beak in place, and since it's made of resin, it's extremely hard—just like a real beak—and should last for years.
But while the beak reconstruction was a smashing success and is nearly indistinguishable from a natural beak, releasing the parrot wouldn't be safe.
"Today it has a normal life. However, it just can't be returned to its natural habitat because even though the prosthesis is resistant, there's a risk of it falling over time, as these animals use their beaks for everything," Nunziata explained to Bored Panda.
Surprisingly, the reconstruction only took one surgery due to the quick-setting nature of resin, and now this sweet parrot can have a normal life as some lucky person's pet.