Pop Culture
The best drugstore bronzers to achieve that sun-kissed look
Discover radiant, affordable beauty with our picks of the best drugstore bronzers of 2023.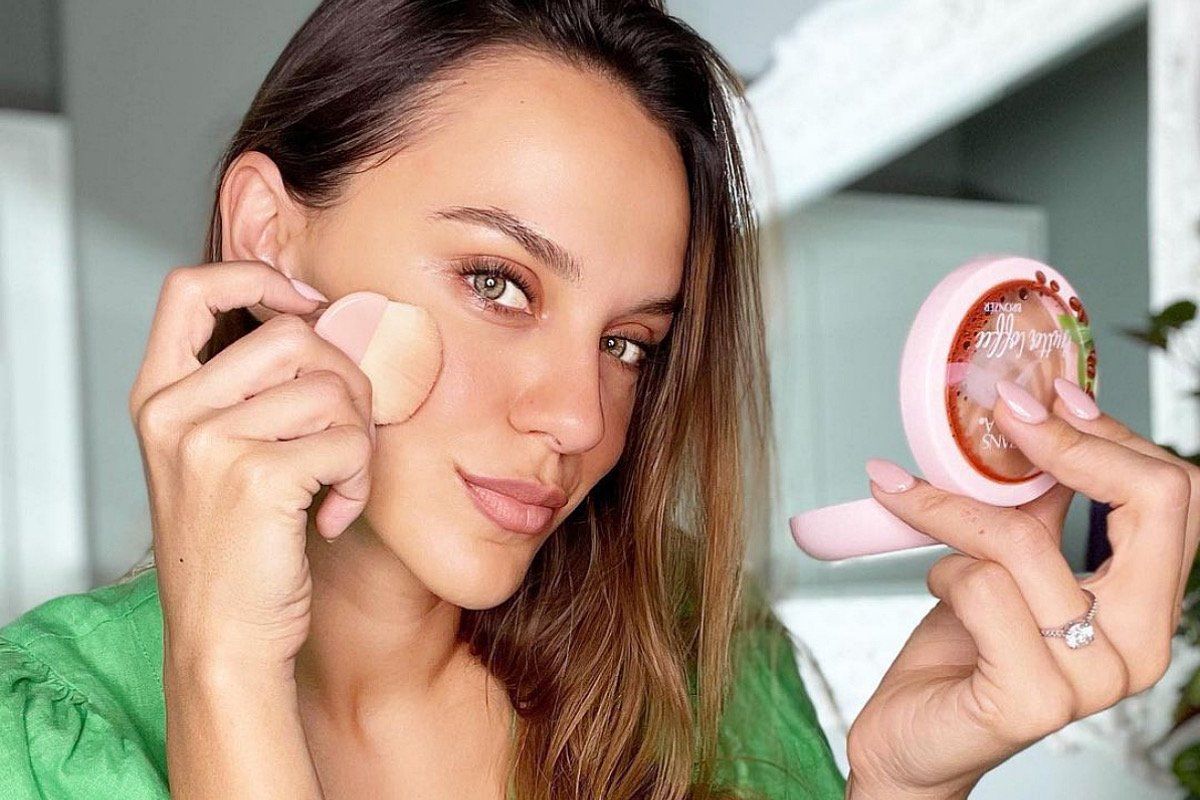 With the arrival of summer, a sun-kissed glow is the ultimate accessory. But achieving that perfect bronze doesn't have to break the bank. The beauty industry is filled with high-quality, affordable products that can compete with luxury brands, and bronzers are no exception. In this article, we'll guide you through our top picks of the best drugstore bronzers in 2023. These gems will add warmth to your complexion without straining your wallet.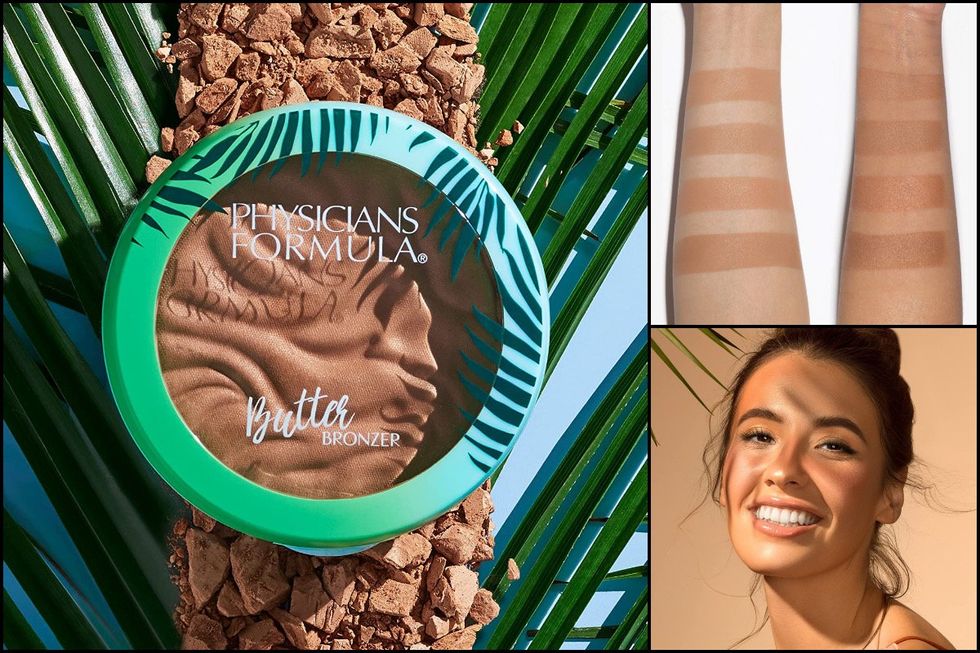 Unleash your inner Brazilian goddess with this ultra-luxurious bronzer, available in eight vibrant shades. Fused with Murumuru Butter, it offers a unique blend of powder and cream bronzer that imparts a radiant, tropical glow. Lauded with over 700 5-star reviews, this product promises silky soft skin, thanks to a trio of nutrient-rich butters from the Amazon: Murumuru, Cupuacu, and Tucuma. Its ultra-refined pearl and soft-focus pigments smooth skin texture and brighten tone, while the specialized sponge applicator ensures a perfect application every time.
$17 at CVS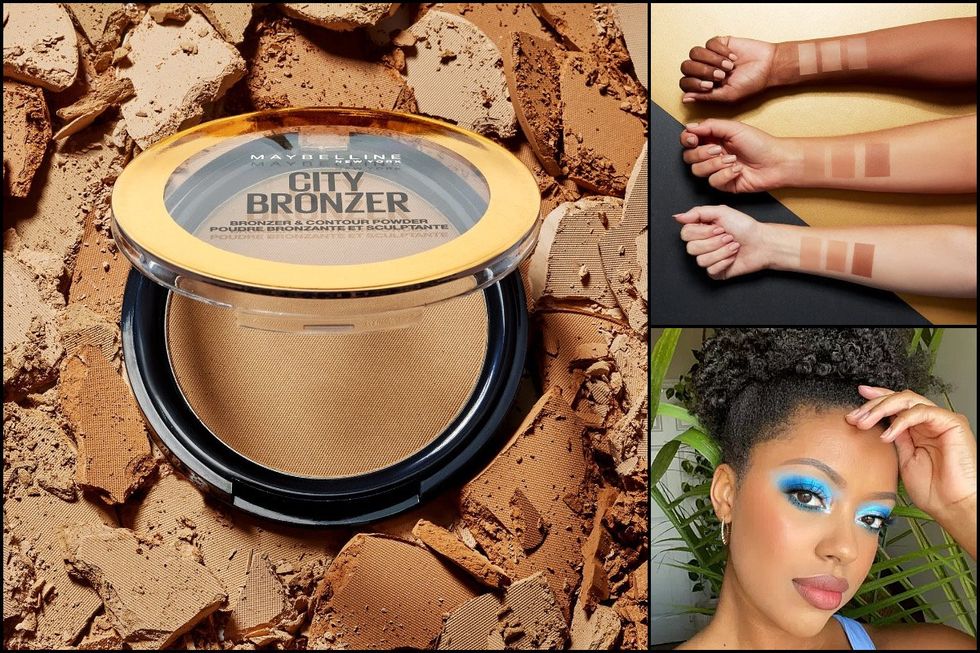 Maybelline's first bronzing and contouring powder promises a sun-kissed glow and sculpted look. Crafted with micro-milled powder and whipped cocoa butter, this product offers an ultra-soft finish. It's perfect for all-over bronzing, subtle contouring, or a natural makeup look with a velvety matte finish. With its versatility, you can accentuate your cheekbones or bronze your entire face. The pro-tip is to use a lighter shade for softer angles or a darker shade for more depth and dimension. Enjoy a matte bronzed look that lasts up to 16 hours, courtesy of the City Bronzer.
$9 at Amazon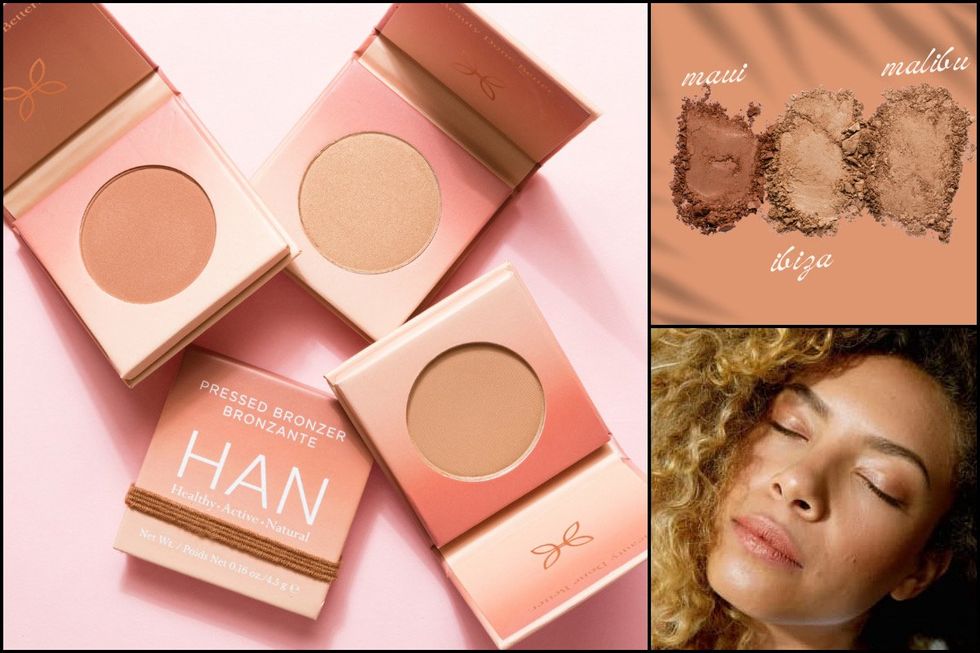 Immerse yourself in the year-round faux glow of Han Skincare Cosmetics Bronzer. This all-natural bronzer, free from harmful UV rays and ingredients, is formulated with nourishing rice powder, organic cocoa powder, and cocoa butter to enhance your skin's natural glow. Its talc-free composition, infused with oil-absorbing rice powder, ensures a smooth finish, while its organic cocoa powder adds a natural scent. It's vegan, gluten-free, and packed with antioxidant super fruits, green and black tea extracts, and vitamins for skin health. Plus, Han Skincare uses a natural preservative system of Vitamin E and grapeseed extract.
$16 at Safe & Chic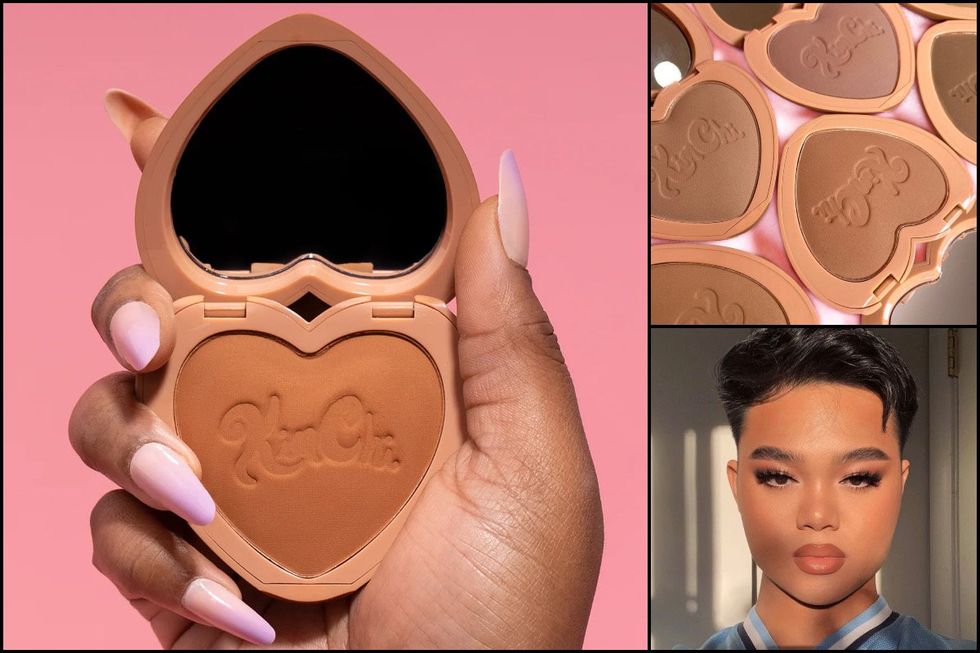 Part of the Thailor Bronzer collection, it offers a tanned look without stepping outside. It's cruelty-free, sulfate-free, and paraben-free. Behind this product is the inspiring journey of its creator, who discovered their passion for drag on a Halloween night using drugstore makeup. Believing that makeup can transform one's self-perception, they've curated fun, affordable products for every aesthetic. Whether you prefer a neutral or glittery rainbow look, KimChi_Chic Beauty has you covered. As a proud supporter of the Trevor Project, the brand donates 2% to LGBTQ mental health and suicide prevention. Enjoy the #Kimchichicbeauty journey!
$16 at Kimchi Chic Beauty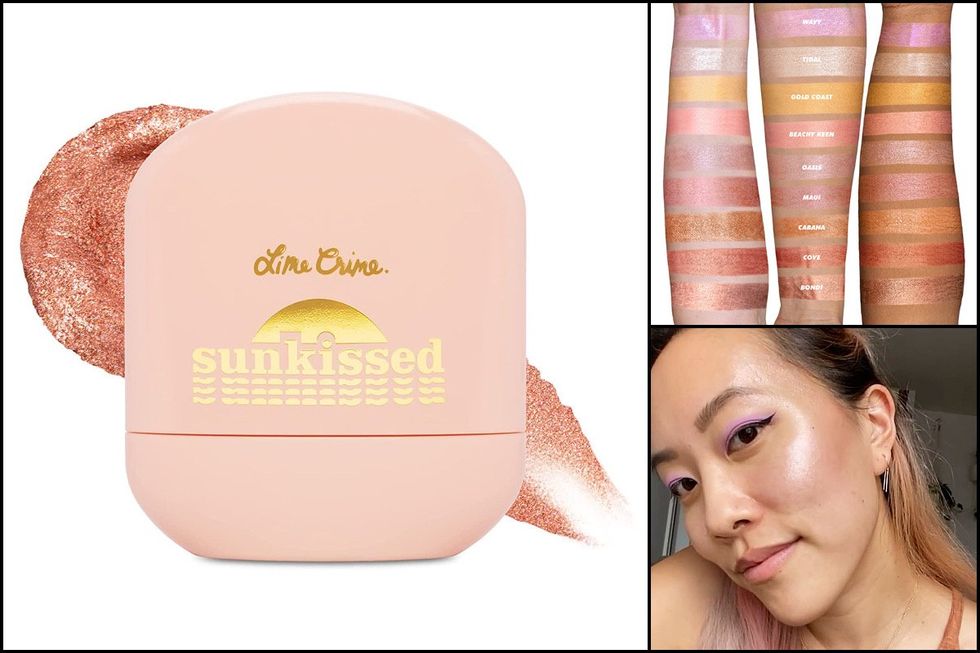 Experience a sun-kissed glow with the Sunkissed Glimmering Skin Sticks, versatile highlighters that bring an instant dewy payoff to your complexion. You can apply them all over your face for a radiant sheen, wear them alone, or layer them for maximum glimmer. These sticks are crafted with luminous micro-pearls reflecting light and petite flecks of glitter, providing a sheer, buildable base for customizing your look. Uniquely formulated with Prickly Pear Extract, they promise ultimate hydration without a dry or cakey finish. As a bonus, they are 100% Vegan and Cruelty-Free.
$9 at Lime Crime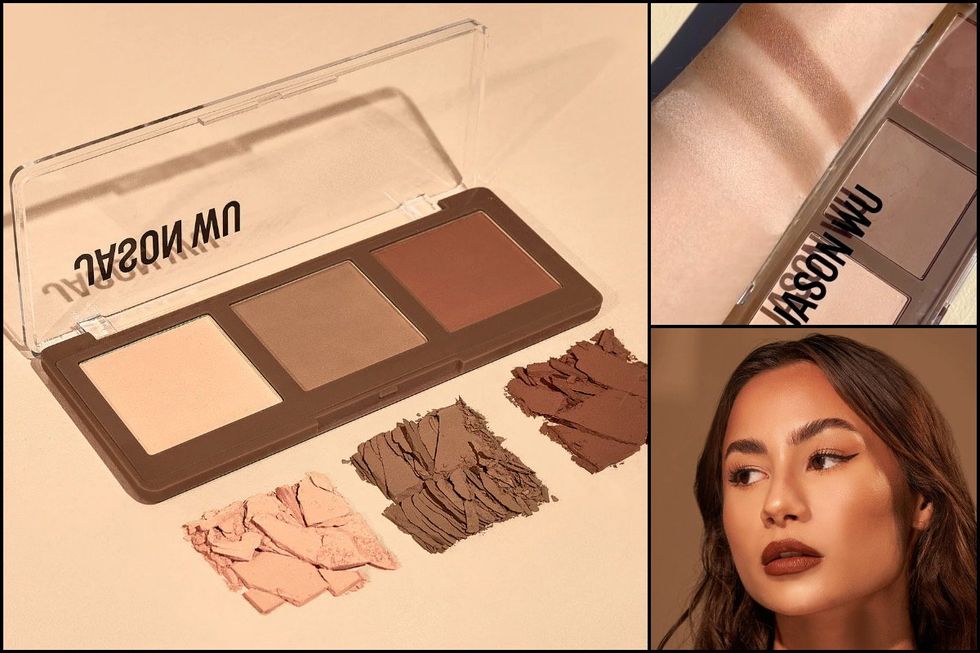 Achieve the coveted golden hour glow at any time with the Sunlight Bronzer Trio, a warm bronzer palette featuring three silky, vegan bronzer pans. This must-have addition to your makeup collection effortlessly imparts a radiant, healthy-looking glow. Enriched with nourishing ingredients, this vegan and cruelty-free bronzer is as kind to your skin as it is to the planet. Its compact size allows for convenient on-the-go touch-ups or a full glam look. With the Sunlight Bronzer Trio, you can bask in the warmth of a sun-kissed glow every day.
$16 at Jason Wu Beauty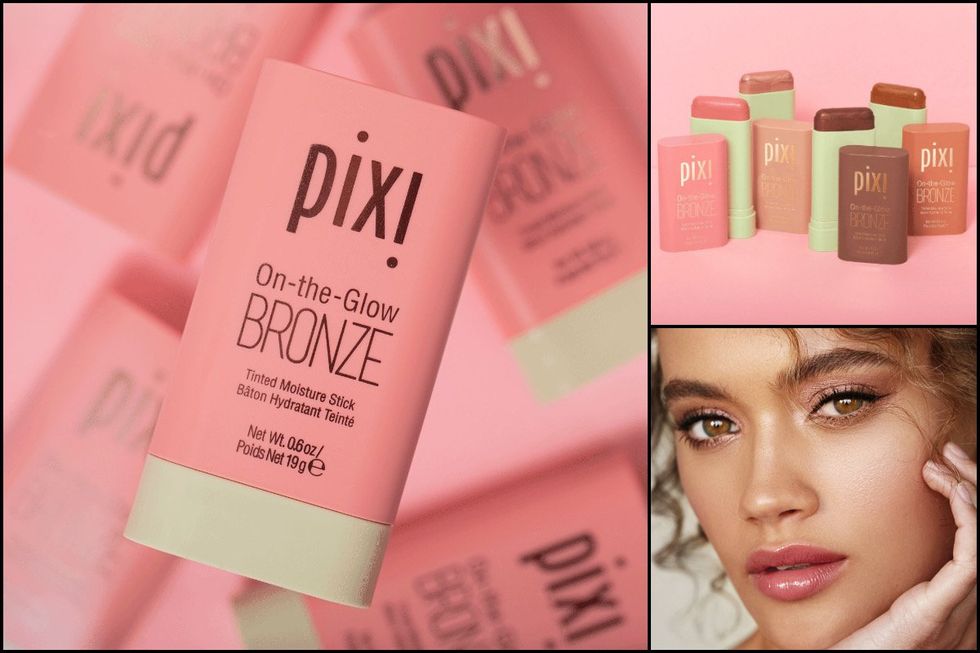 Maintain your sun-kissed glow throughout the year with our easy-to-use tinted sticks, ideal for both cheeks and lips. Just a single swipe gives you a natural bronze radiance, perfectly blending on your skin. Enriched with fruit extracts, this product provides excellent antioxidant protection. Moreover, it hydrates as it tints, offering a healthy complexion and one sweep color payoff. Stay glowing on the go with our versatile, vitamin-packed bronzer stick.
$18 at CVS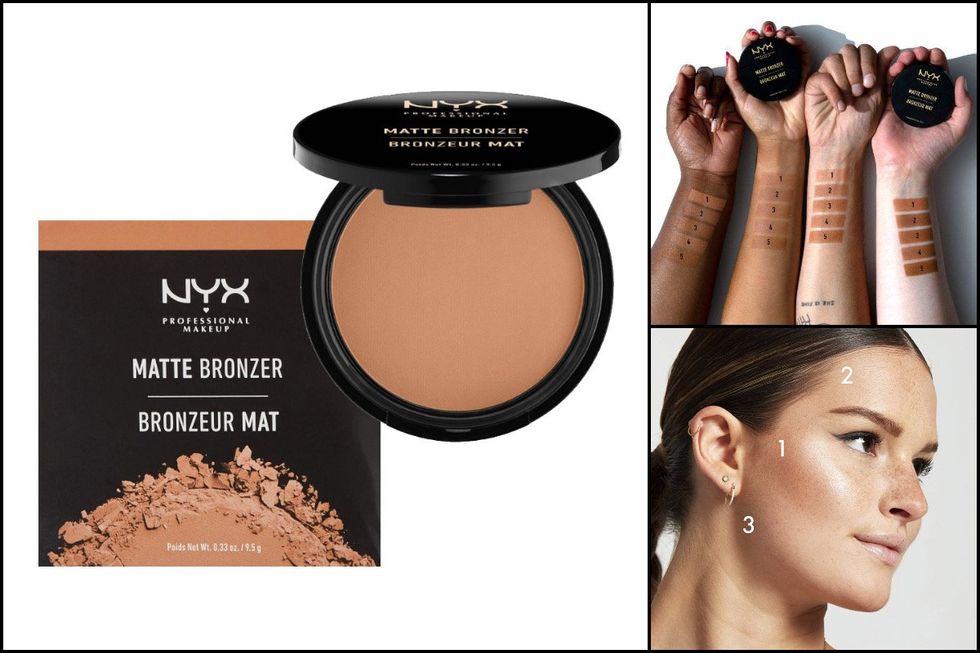 This is your perfect companion for a radiant, glitter-free glow. Ideal for all skin tones, this matte-finished bronzer adds warmth and definition to your face, functioning beautifully as a contour. Complement your makeup look with our comprehensive range of face products for coverage and color correction. NYX adheres to a cruelty-free ethos, ensuring none of our products are tested on animals. With five russet shades to choose from, you can achieve a natural, honey-like glow that suits any season.
$9 at Amazon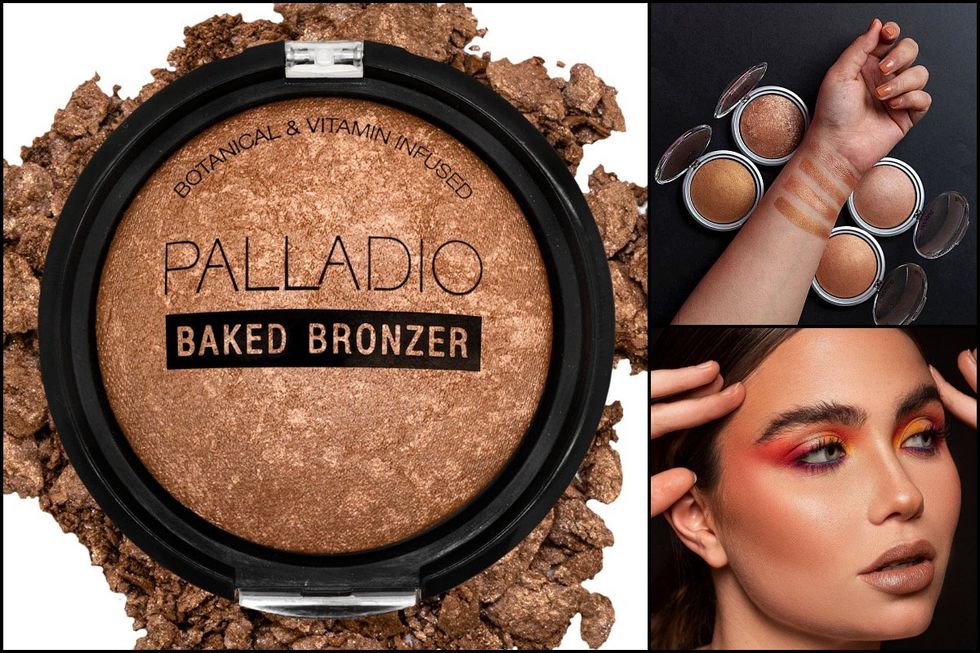 Discover the magic of highly pigmented and easy-to-blend shimmery bronzers that offer a natural glow when used dry, or a dramatic radiance when used wet. Infused with a blend of nourishing ingredients like safflower seed oil, vitamin E, aloe, chamomile, camellia, ginkgo, and ginseng, this moisturizing baked bronzer ensures your skin's wellness. Enjoy the rich color of a sun-kissed tan all year round, without the harmful UV rays. This product is cruelty-free and paraben-free. For a slimming effect or added depth, use it to contour your face, blending below the cheekbones, into the temples, or along the jawline.
$10 at Palladio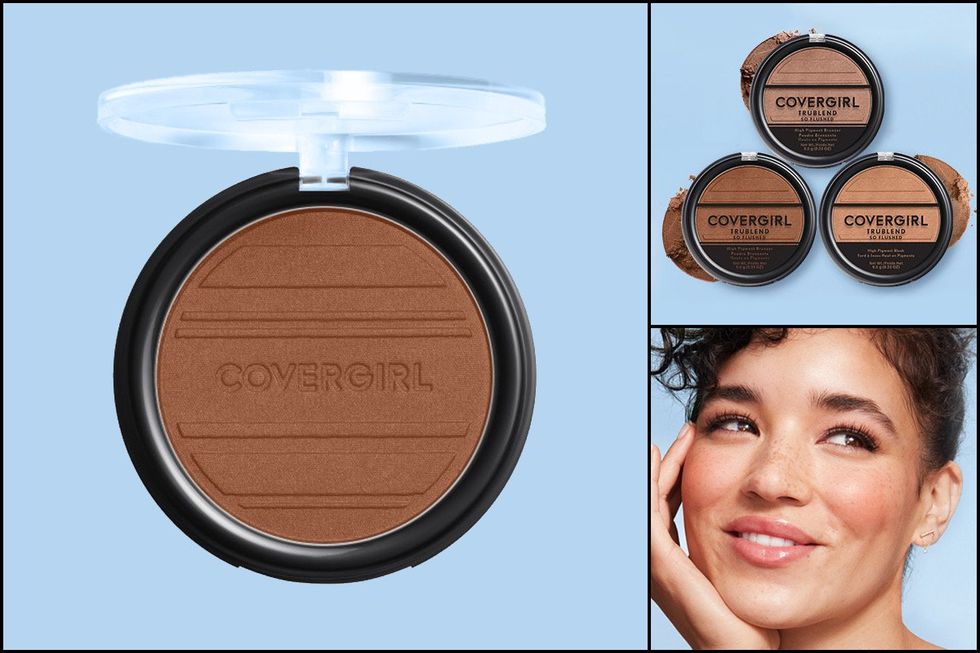 This bronzer allows you to effortlessly transition from a soft flush to a bronzed goddess with just one swipe. Its bold pigments and buildable powder formula cater to a spectrum from natural to glam looks, making it suitable for most skin tones and textures. This blush and bronzer combo provides all-day comfort, boasts high pigmentation for bold color, and ensures a smooth application with its fall-out resistant, cream-like formula. Infused with rich emollients, it promises a lightweight, blendable finish that doesn't cake or fade.
$10 at CVS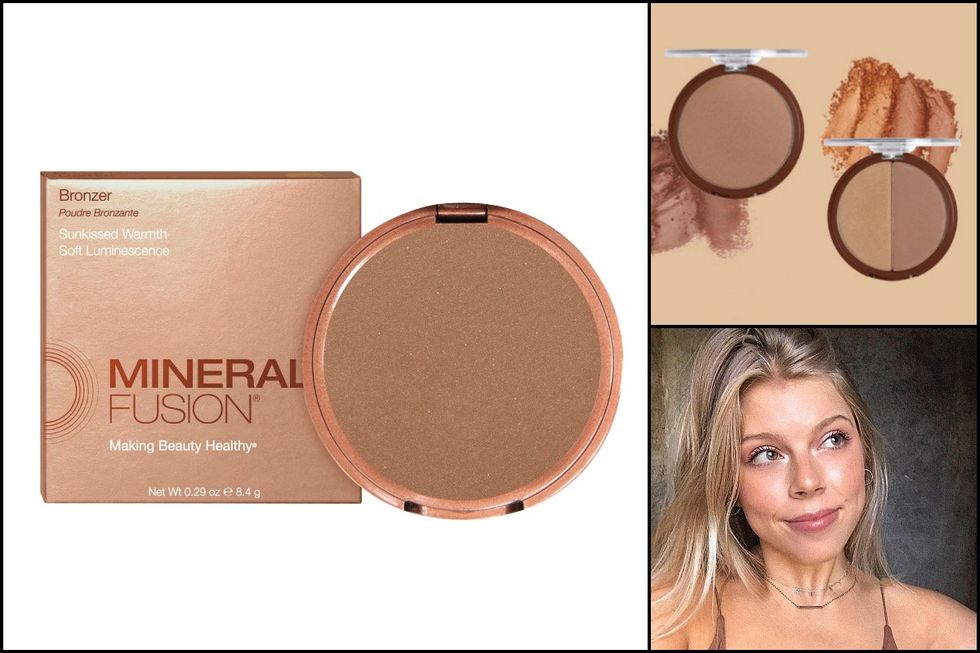 Mineral Fusion's Sparkle Bronzer offers an age-defying formula with a shimmer finish, blending seamlessly onto the skin to provide an all-day glow without caking or build-up. Infused with Pomegranate, White Tea, and Red Tea, it defends against free radicals for radiant skin. Serving as the ultimate multitasker, its illuminating powder can be blended together for a youthful glow or used individually as a bronzer, highlighter, eye, and cheek color. A part of Mineral Fusion's natural cosmetics line, this bronzer ensures you look your best while nourishing your skin.
$21 at Amazon
As we've explored, the perfect sun-kissed glow doesn't need to come with a hefty price tag. Our curated selection of the best drugstore bronzers for 2023 is a testament to that, proving that quality and affordability can indeed go hand in hand. As you venture into the summer season, embrace these pocket-friendly bronzers that promise radiant, warm hues for every skin tone. Remember, the ultimate beauty tool is confidence, and with these affordable options, you can feel fabulous without stretching your budget.