Joy
Shocked college students learn student debt was paid by anonymous donor during graduation
Their reaction is priceless.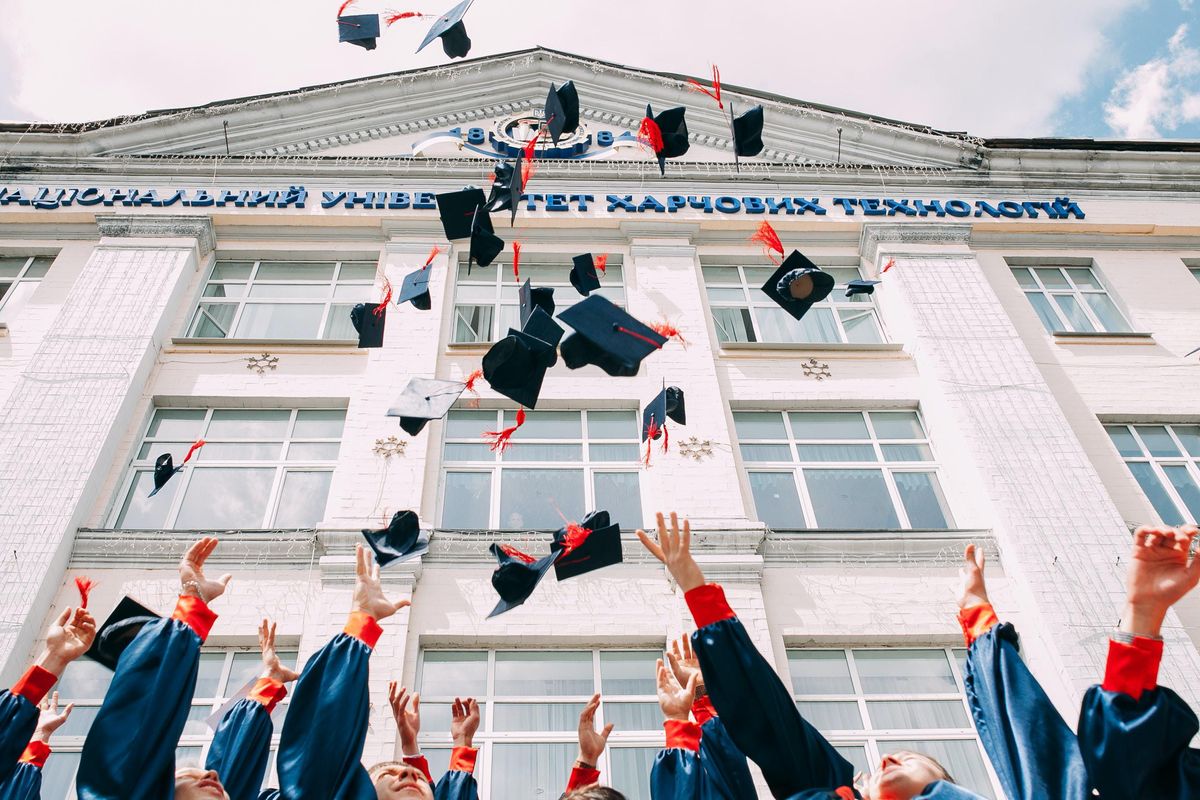 Imagine being at your college graduation, knowing you'll soon be entering the "real" world under the massive weight of student loans—like 65% of all graduating students—when suddenly you hear the words:
"You are debt free."
Sounds like a fantasy, right? For the graduating class of Wiley College in Marshall, Texas, the miracle was all too real.
During the college's commencement ceremony, Wiley's president and CEO
Dr. Herman J. Felton Jr.
announced that thanks to an anonymous donor, the debt owed by the entire class had been fully paid off. That's more than 100 students, with a debt total of around $300,000.
---
"You do not owe the college a penny. If you have a balance, you had a balance. You no longer have a balance," he can be heard saying in a video as students clapped and cheered. Their unbridled joy was palpable.
A statement released by the college explained that although the school has worked to reduce its tuition costs, COVID-19 exacerbated many students' ability to pay their remaining balances. This made the special announcement an even more welcome surprise.
Student debt can be crippling. And often it doesn't only affect the student, but the student's family members who try to offer support. Sometimes that sacrifice can prove to be
detrimental
as interest rates leave one owing dramatically more than what was originally borrowed. The class of Wiley experienced an anomaly. Sadly, the norm is much more stressful.
But still, many who can help, do. In 2019, for instance, billionaire Robert Smith donated $34 million to the graduating class of Atlanta's Morehouse College. And In 2020, philanthropist Mackenzie Scott provided $20 million to Morehouse too.
The identity of this mystery donor may never be revealed…though some have speculated it to be
Nicki Minaj
, who has paid off other students' debt in the past. Regardless, their contribution means that the students of Wiley can step into their futures free of financial burden. And that is priceless.