A word from the people who are about to be thrown off the fiscal cliff.
12.18.12
The so-called fiscal cliff is actually a fiscal bluff — a made-up crisis to make us think our government is out of money and time. Congress continues to drag its feet over raising taxes on the wealthiest Americans, despite the top 1% earning 23% of the nation's income, and insists on calling for cuts to vital programs instead of reining in massive subsidies ($100 billion in 2011 alone) to major corporations that already make billions in profits. America isn't broke — it's being robbed.
Dec. 19, 2012 is ARTSTRIKE — a day of action to share powerful art and music that can convince our friends that more cuts and tax breaks aren't the answer. Artists from across the country have come together to make their voices heard. It couldn't come at a more urgent time, as Washington, D.C. nears a deal that would slash Social Security and raises taxes on the poor and middle class. Check out a few of my favorites below, and help me share them far and wide.
---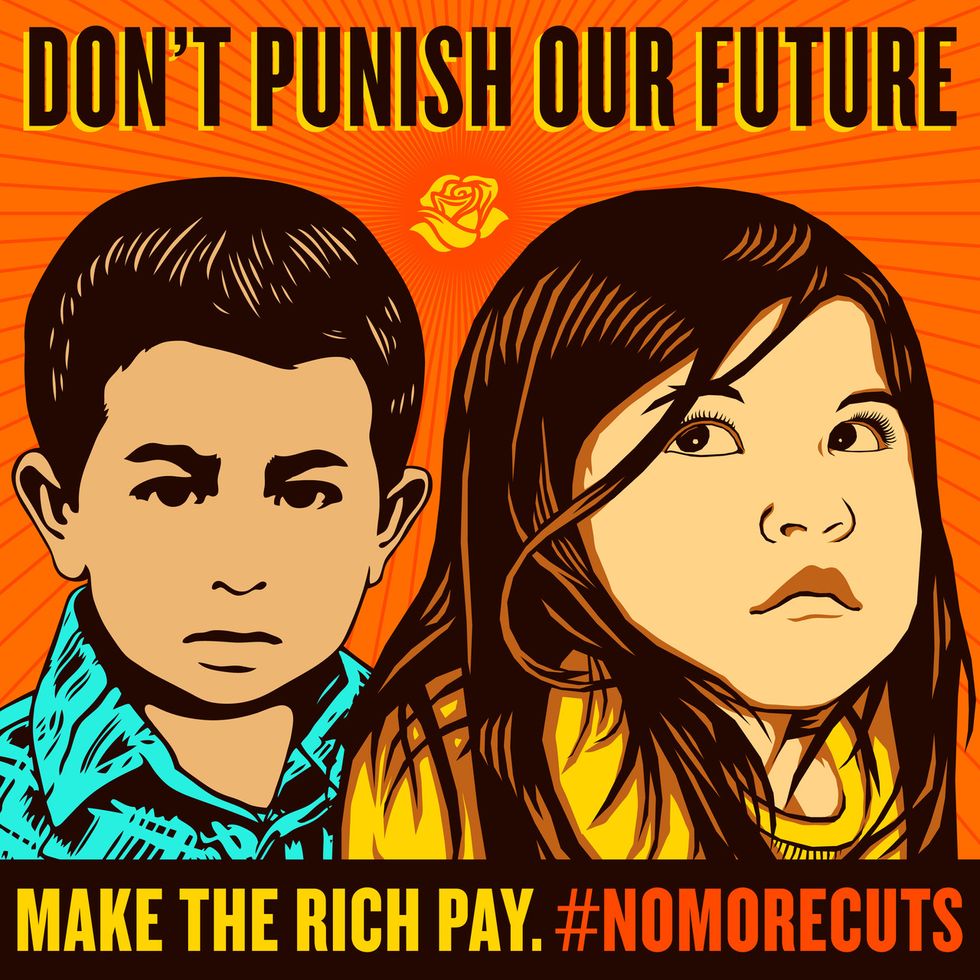 Don't Punish Our Future. Make The Rich Pay., by Ernesto Yerena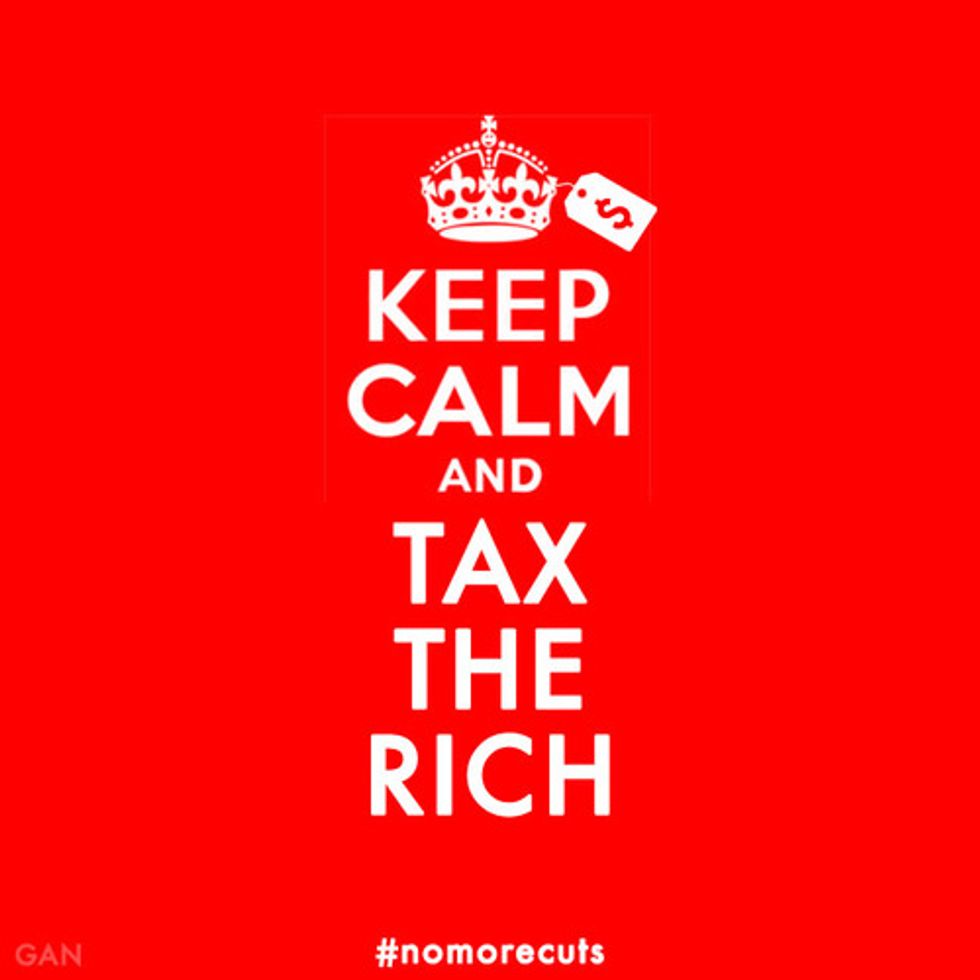 Keep Calm & Tax the Rich, by Gan Golan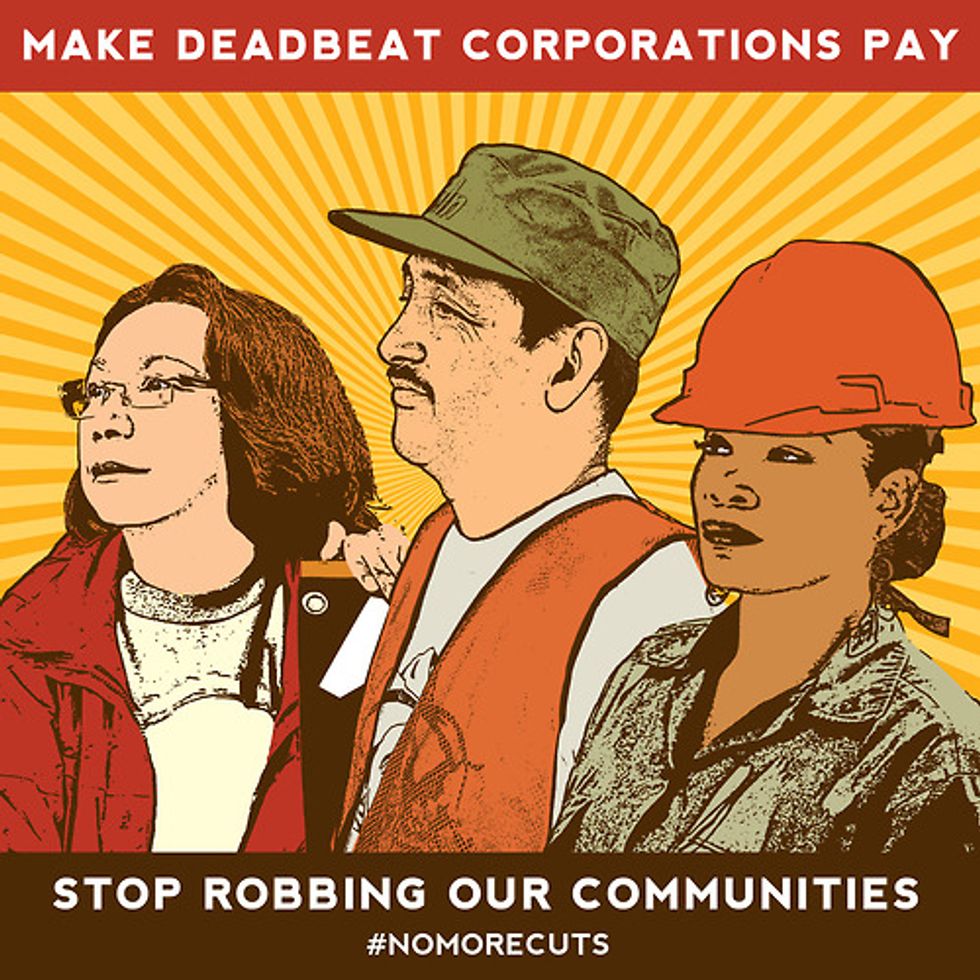 Make Deadbeat Corporations Pay. Stop Robbing Our Communities. by Melanie Cervantes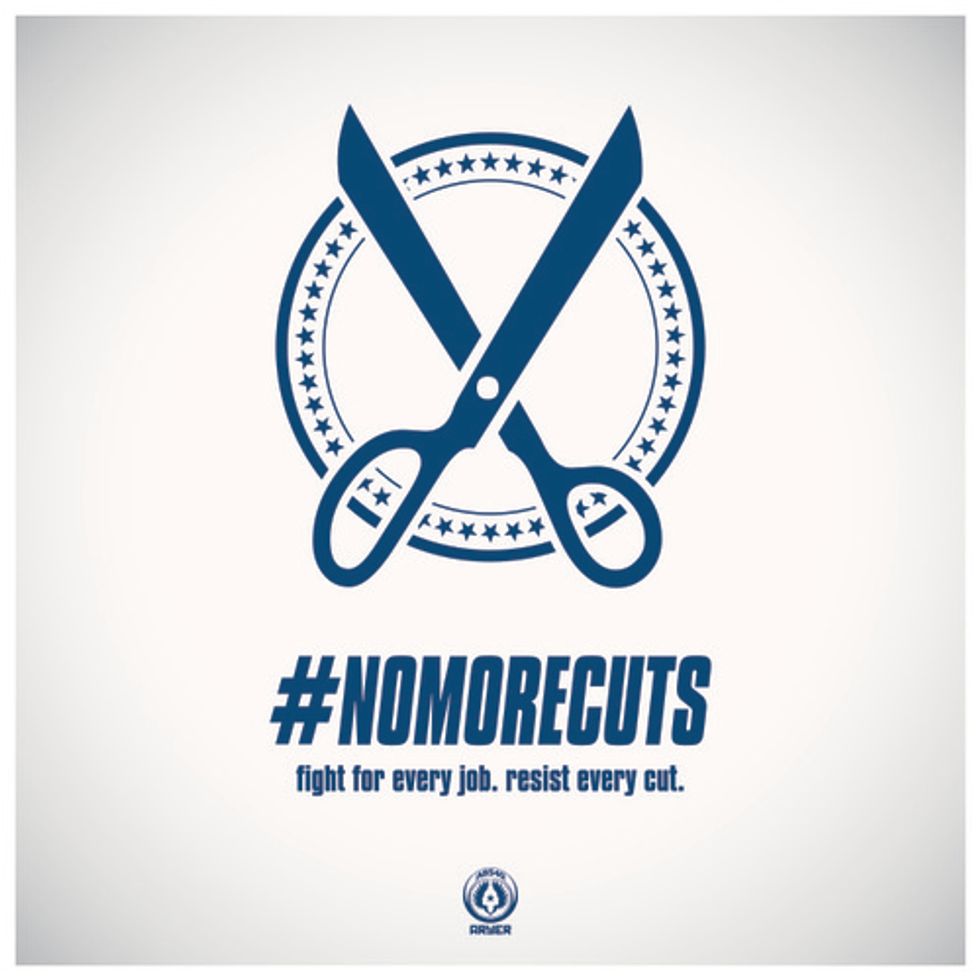 fight for every job. resist every cut., by Soy Aryer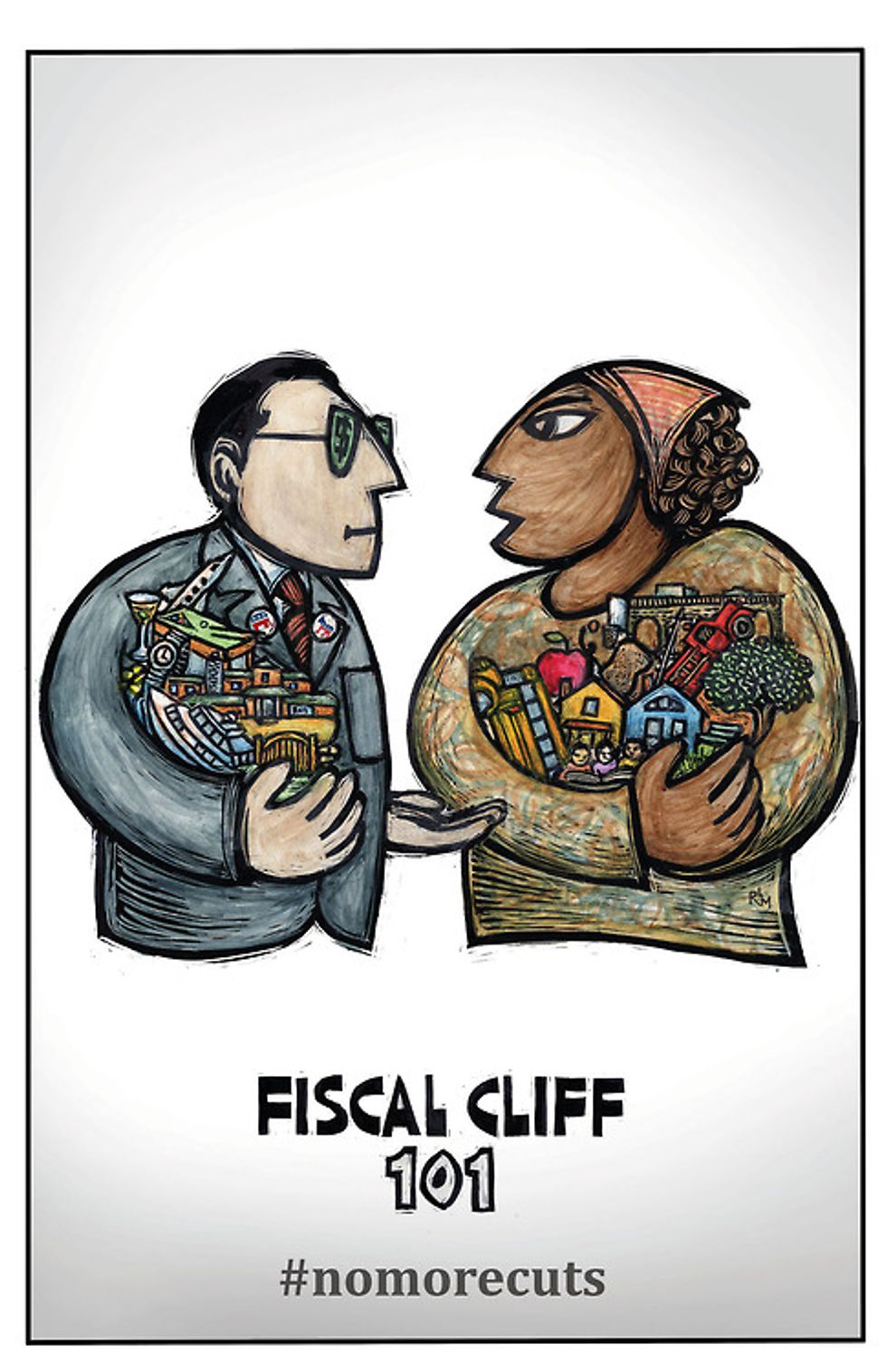 Fiscal Cliff 101, by Ricardo Levins Morales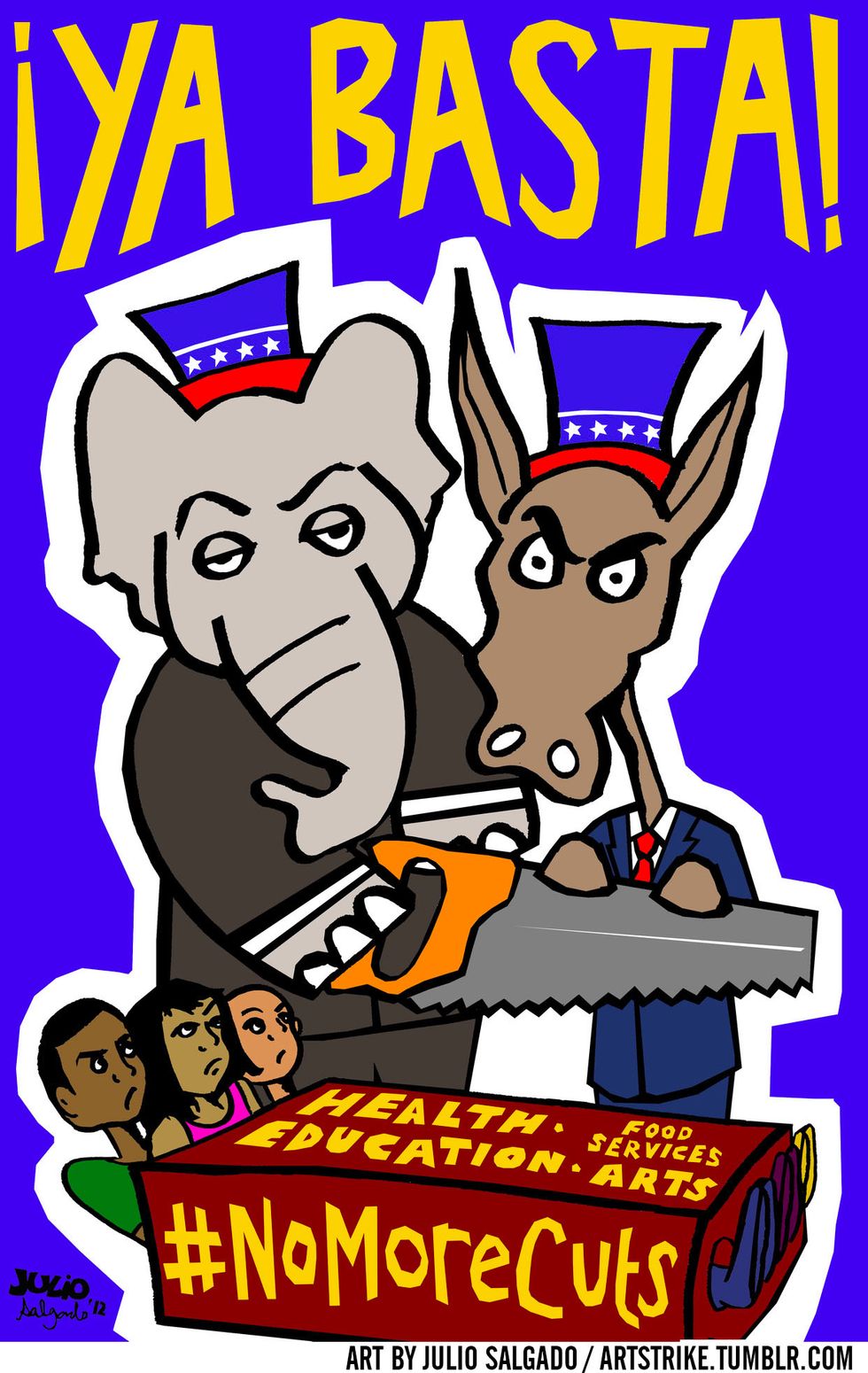 ¡Ya Basta!, by Julio Salgado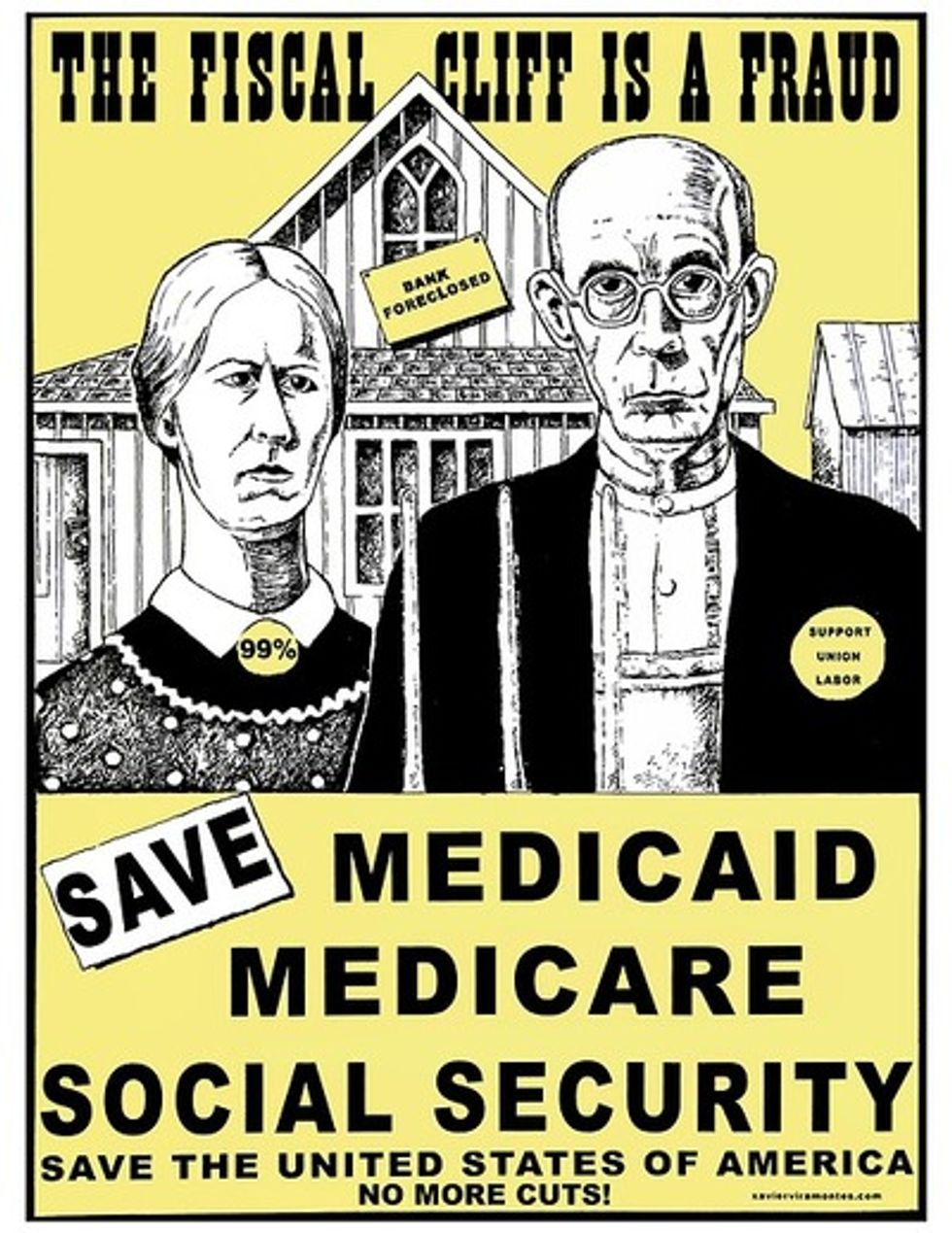 Save Medicare, Medicaid, Social Security, by Xavier Viramontes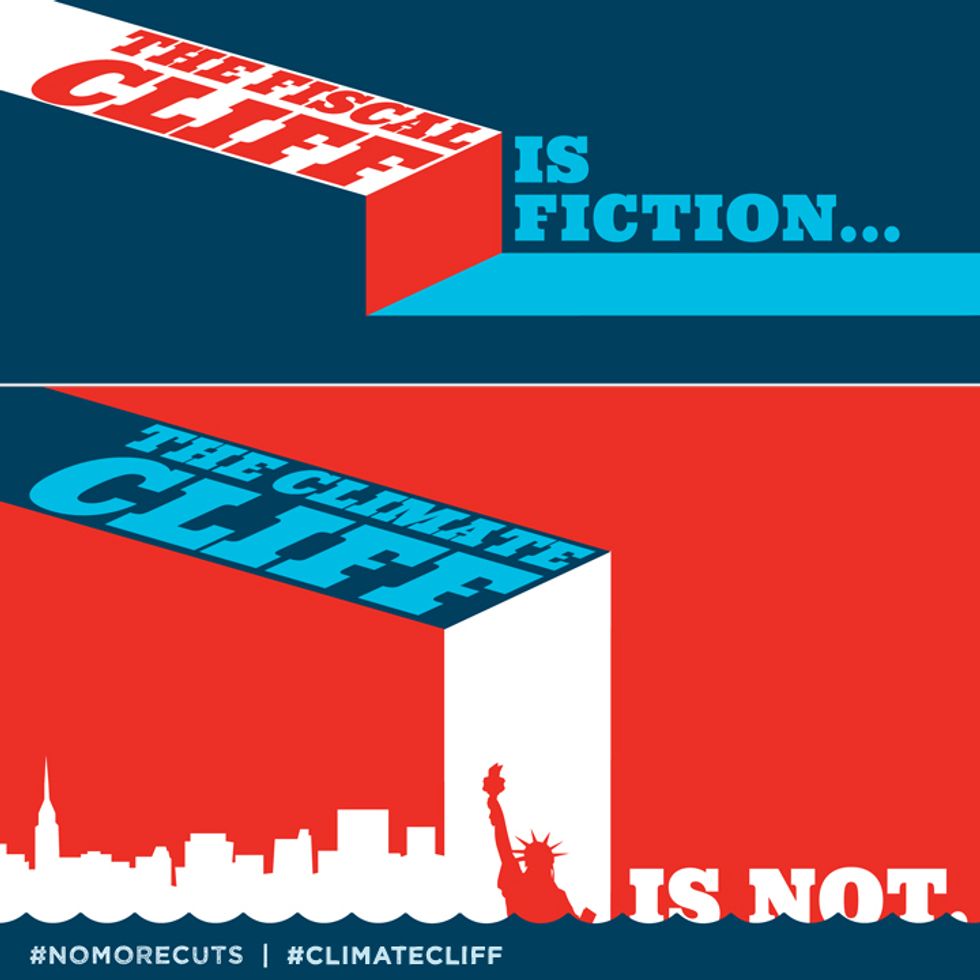 The Fiscal Cliff is Fiction, by Querido Galdo
More