popular
A woman in the Bahamas took in nearly 100 stray dogs to save them from Hurricane Dorian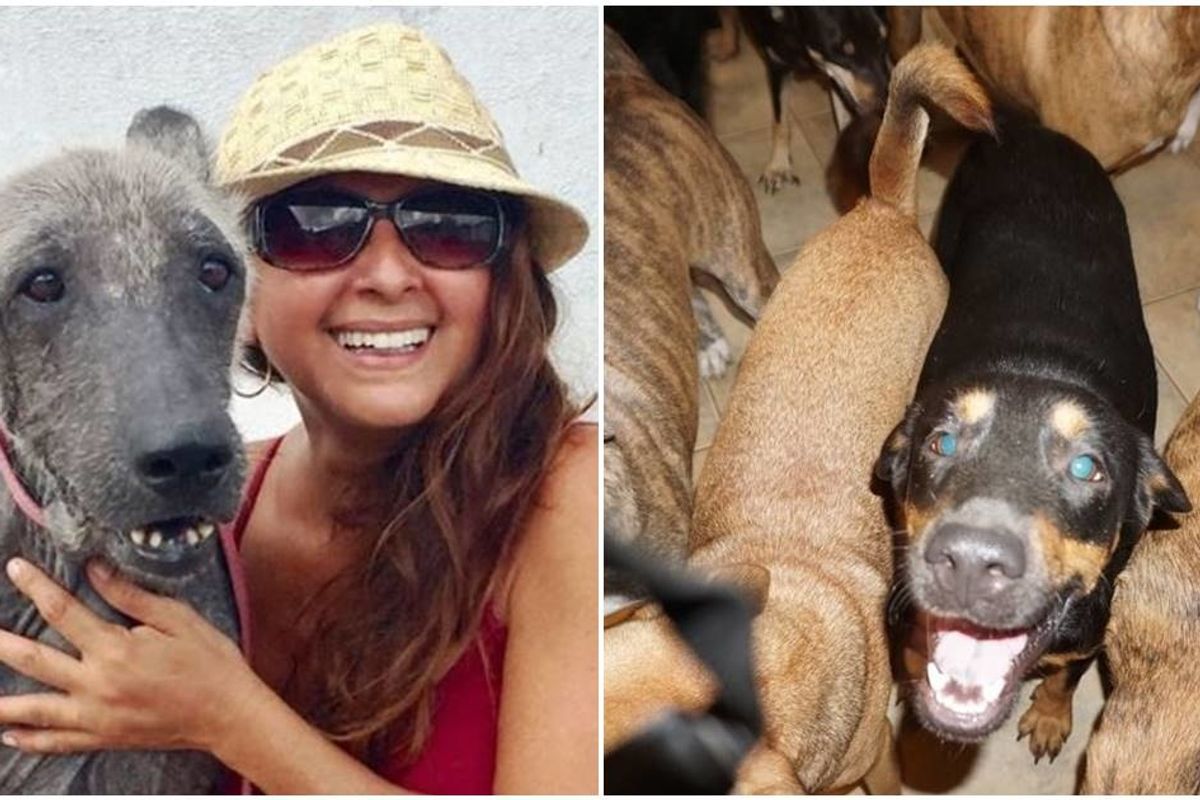 Hurricane Dorian battered the Bahamas over the weekend. The category 5 hurricane was the strongest Atlantic hurricane landfall on record.
Dorian has been blamed for at least five deaths and unimaginable property destruction on the Abaco Islands in the northern Bahamas.
"Nearly everything is gone" in Marsh Harbour, a town in the Abaco Islands, Bahamas Foreign Minister Darren Henfield reported, according to a U.S .State Department official.
---
"I have never seen destruction like this on this scale on an island before," "Good Morning America" correspondent Marcus Moore reported on Tuesday.
While we often consider the toll that such a monstrous hurricane has on people and property, they are also devastating for the pets and stray animals caught in the storm.
For decades, the Bahamas has had a large stray dog population, and such a hurricane is deadly for the street-roaming dogs with no food or shelter.
Chella Phillips, a woman from Nassau, the Bahamian capital, did the unthinkable and rescued 97 stray dogs and brought them to her home to protect them from Dorian. Phillips is a dog enthusiast who runs the Facebook page "The Voiceless Dogs of Nassau, Bahamas."

On Monday morning, she shared a post on Facebook describing the scene in her home.
"97 dogs are inside my house and 79 of them are inside my master bedroom," she wrote. "It has been insane since lastnight, poop and piss non stop but at least they are respecting my bed and nobody has dared to jump in."
"We have barricaded the refuge and nobody is outside," she continued, "the music is playing in all directions of the house and the AC is blowing for them."
While Nassau wasn't hit as hard as the Abaco Islands to the north, Phillips home flooded and she isn't sure what to do with the dogs after the hurricane passes through.
"I still have 79 dogs at my refuge, and there doesn't seem to be many rescues willing to help me with finding them homes," she wrote. "Without partner rescues taking in some of my babies, they will be stuck here in limbo, just waiting for the future that I promised them."

Phillips hopes to give the dogs forever homes with families, but it seems unlikely on an island that is already overrun by homeless dogs.
However, people have been chipping in to help Phillips care for the dogs and find them homes. A fundraiser with a goal of $20,000 was established and it has already received over $84,000 in donations.
"I need you all for financial support, to continue helping this island's homeless. Just as important, I need your help to find forever homes for my babies," Phillips plead.
To help Phillip's efforts to save the dogs of Nassau, click here.