Most Shared
A makeup genius transformed himself into Kylie Jenner's baby and the results will keep you up at night.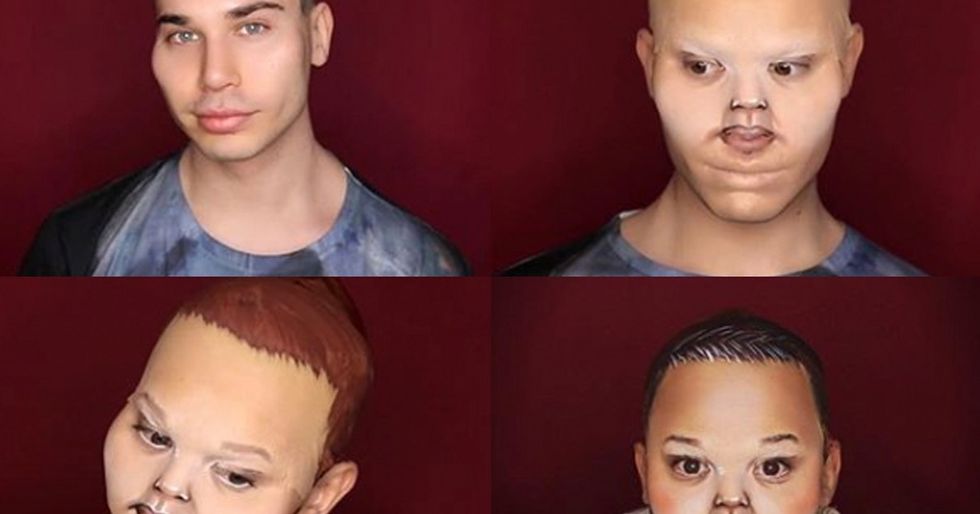 There are countless makeup tutorials online to show people how to do their makeup like the Kardashians. But popular YouTube makeup artist Alexis Stone took things a step further by transforming himself, a 25-year-old man, into Kyle Jenner and Travis Scott's one-year-old baby, Stormi.
Stone's transformation is genius, but seeing a grown-ass man turn himself into a baby is the stuff nightmares are made of.
---
To achieve the Stormi transformation, Stone put on a bald cap and applied foundation all over his face. He then created a fake nose and mouth on his own nose. To create Stormi's jawline he used a deep brown shade.
He used striking motions on the bald cap to create Stormi's hair, then put on a knit sweater to disguise his lower jaw. The results are stunning.
This isn't Stone's first foray into Kardashian makeup design. In March, he posted a tutorial on YouTube where he transformed his friend into a Kylie Jenner lookalike.