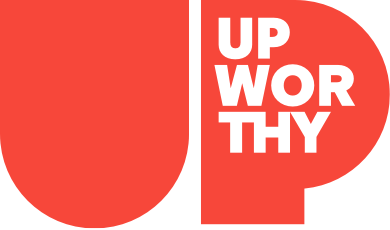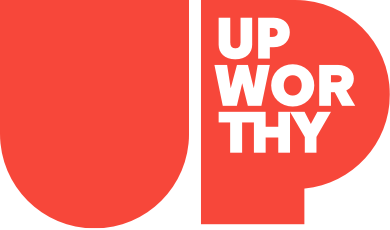 Stories Worth Sharing.

For People Who Give a Damn.
Sign up for the Upworthy newsletter:
(c) GOOD Inc. All Rights Reserved.
PS. You are doing great. Keep it up :<)
This website uses cookies in order to enhance your experience. Please review our Privacy Policy to learn how we may use cookies and how you can change your browser settings to disable cookies. By continuing to use this website without changing your settings, you consent to our use of cookies.
Amy Johnson
The first day of school can be both exciting and scary at the same time — especially if it's your first day ever, as was the case for a nervous four-year-old in Wisconsin. But with a little help from a kind bus driver, he was able to get over his fear.
Axel was "super excited" waiting for the bus in Augusta with his mom, Amy Johnson, until it came time to actually get on.
"He was all smiles when he saw me around the corner and I started to slow down and that's when you could see his face start to change," his bus driver, Isabel "Izzy" Lane, told WEAU.
The scared boy wouldn't get on the bus without help from his mom, so she picked him up and carried him aboard, trying to give him a pep talk.
"He started to cling to me and I told him, 'Buddy, you got this and will have so much fun!'" Johnson told Fox 7.

Most Shared
Get stories worth sharing delivered to your inbox
For those of us who are not on the spectrum, it can be hard to perceive the world through the senses of someone with autism.
"You could think of a person with autism as having an imbalanced set of senses," Stephen Shore, assistant professor in the School of Education at Adelphi University, told Web MD.
"Some senses may be turned up too high and some turned down too low. As a result, the data that comes in tends to be distorted, and it's very hard to perceive a person's environment accurately," Shore continued.
Education & Information
A new Harriet Tubman statue sculpted by Emmy and Academy award-winner Wesley Wofford has been revealed, and its symbolism is moving to say the least.
Harriet Tubman was the best known "conductor" on the Underground Railroad, a network of safe houses that helped thousands of enslaved black Americans make their way to freedom in the north in the early-to-mid 1800s. Tubman herself escaped slavery in 1849, then kept returning to the Underground Railroad, risking her life to help lead others to freedom. She worked as a spy for the Union Army during the Civil War, and after the war dedicated her life to helping formerly enslaved people try to escape poverty.
Heroes
On an old episode of "The Oprah Winfrey Show" in July 1992, Oprah put her audience through a social experiment that puts racism in a new light. Despite being nearly two decades old, it's as relevant today as ever.
She split the audience members into two groups based on their eye color. Those with brown eyes were given preferential treatment by getting to cut the line and given refreshments while they waited to be seated. Those with blue eyes were made to put on a green collar and wait in a crowd for two hours.
Staff were instructed to be extra polite to brown-eyed people and to discriminate against blue-eyed people. Her guest for that day's show was diversity expert Jane Elliott, who helped set up the experiment and played along, explaining that brown-eyed people were smarter than blue-eyed people.
Watch the video to see how this experiment plays out.
Oprah's Social Experiment on Her Audience www.youtube.com
Culture
Get stories worth sharing delivered to your inbox