Most Shared
A fresh take on Santa's life at home has a devoted fanbase.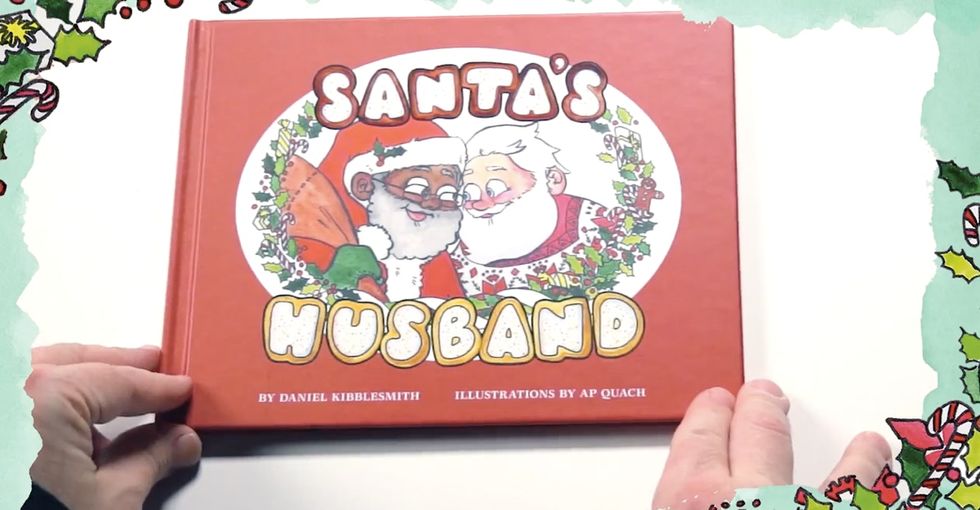 Like all great literary works these days, "Santa's Husband" started out as a joke on Twitter.
The year was 2016, and racists were responding ridiculously over the fact that for four days, one of the Santas at the Mall of America would be *gasp* black. Responding to the outrage on Twitter, "Late Show with Stephen Colbert" writer Daniel Kibblesmith joked that he and his wife, author Jennifer Ashley Wright, will teach their future children that Santa is black ... and gay (just for good measure).
Illustrator AP Quach saw the tweet, pitched Kibblesmith on it as a children's book, and almost a year later, "Santa's Husband" is available for purchase in bookstores near you. The book itself tells the story of the home life of Santa (who, again, is black) and his husband (who is white, but often gets mistaken for Santa when he goes to help his husband out at mall appearances).
---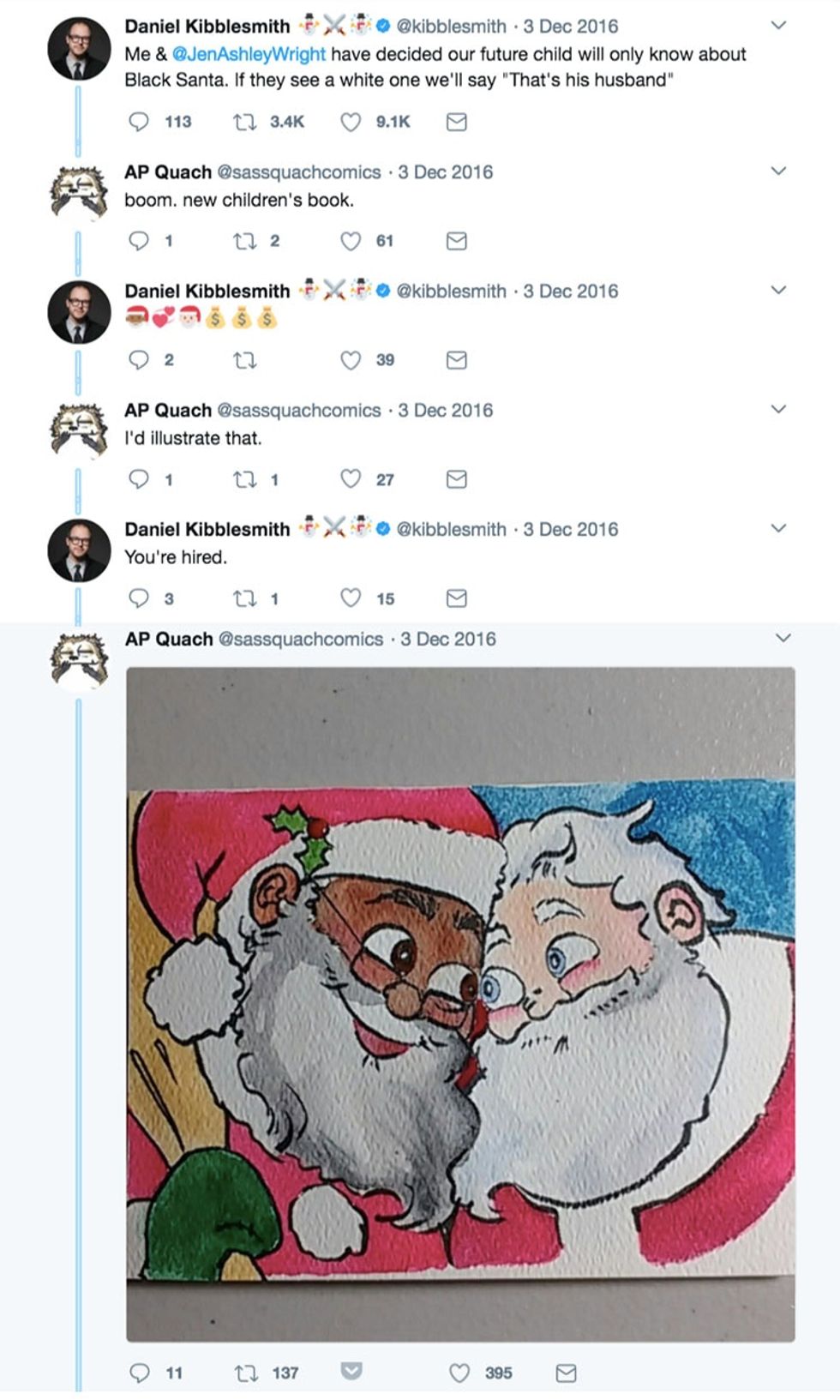 Just like regular couples, Mr. and Mr. Claus have their fair share of arguments. Illustration by AP Quach.
In a way, "Santa's Husband" helps highlight the best parts of Christmas and all other December celebrations.
Whether you celebrate Christmas, Hanukkah, the Winter Solstice, or something else entirely, the end of the year is a great time to reflect on who we are, what our values are, and what we can do to bring joy to friends and loved ones in the new year. Maybe "Santa's Husband" isn't your thing, and that's totally cool. For some people, however — such as the joyful girl with her moms in Target — this book gives them a sense of warmth and joy.
Isn't that what the holidays are really all about?
People can order "Santa's Husband" from Harper Collins. For more information, follow @Kibblesmith on Twitter.