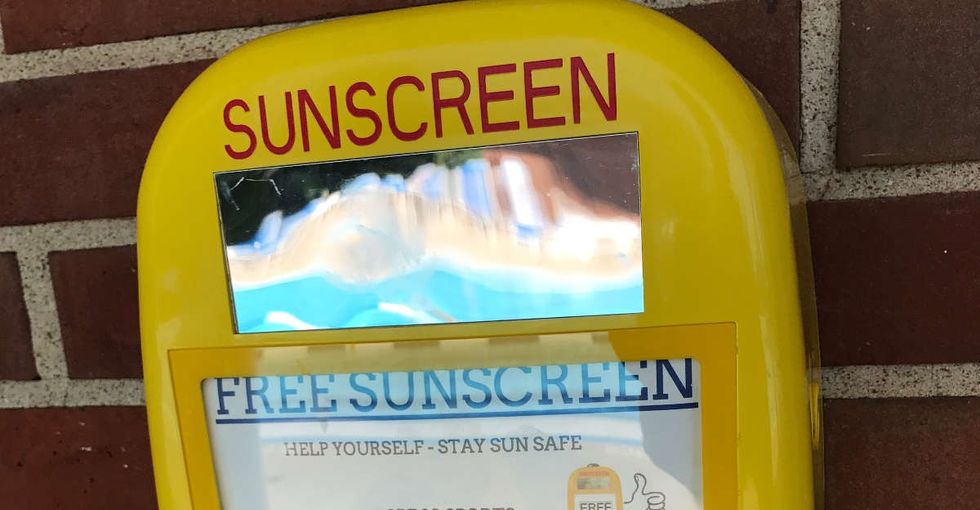 The residents of Clayton, Missouri, can expect fewer sunburns at the pool this summer, thanks to a timely and brilliant idea from a local high school student.
16-year-old Lynly Brennan raised about $1,600 to install sunscreen dispensers at three community pools to the delight of many her neighbors (and, presumably, their dermatologists).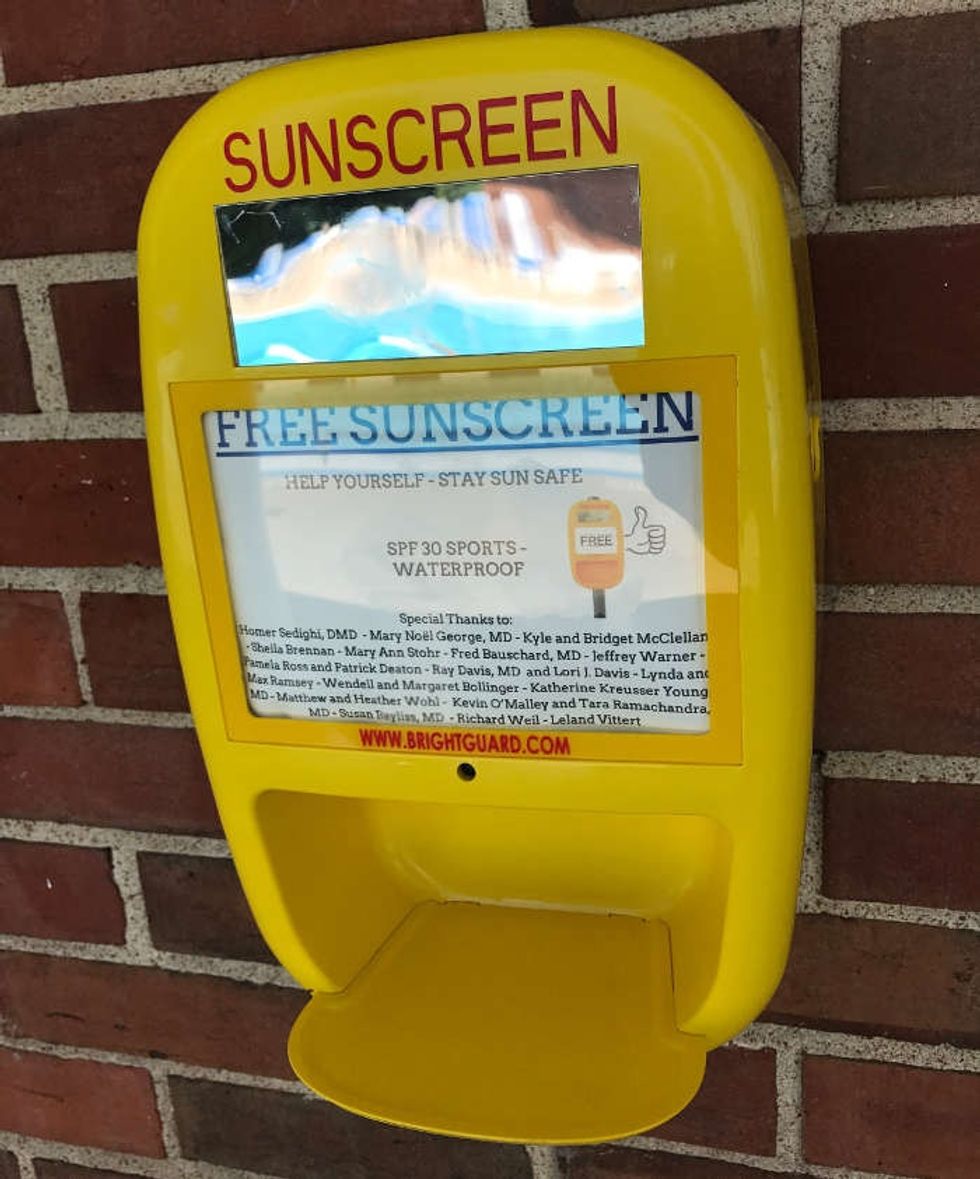 One of the sunscreen dispensers. Photo via Patty DeForrest.
---
Brennan got the idea after researching the risks of tanning beds for an English project in school.
"I realized how common skin cancer is and how easily preventable it is," Brennan says. Melanoma was one of the 10 most common invasive cancers in Missouri in 2014, the last year for which data is available.
The rising Nerinx Hall High School junior ordered the dispensers through IMPACT Melanoma, a national nonprofit, and BrightGuard, which manufactures the free-standing equipment. Dozens of friends, neighbors, and members of the community who were intrigued by the project chipped in.
Patty DeForrest, Clayton director of parks and recreation, had already gotten several calls from salespeople trying to sell the dispensers when Brennan approached her with the idea. Lacking the budget to purchase them herself, she was "happy to say yes."
"Lynly really made it happen," DeForrest explains.
The dispensers have been a hit so far, perhaps most especially with members of the Ohio State University water polo team — in town for an annual tournament — who had forgotten their sunscreen at home.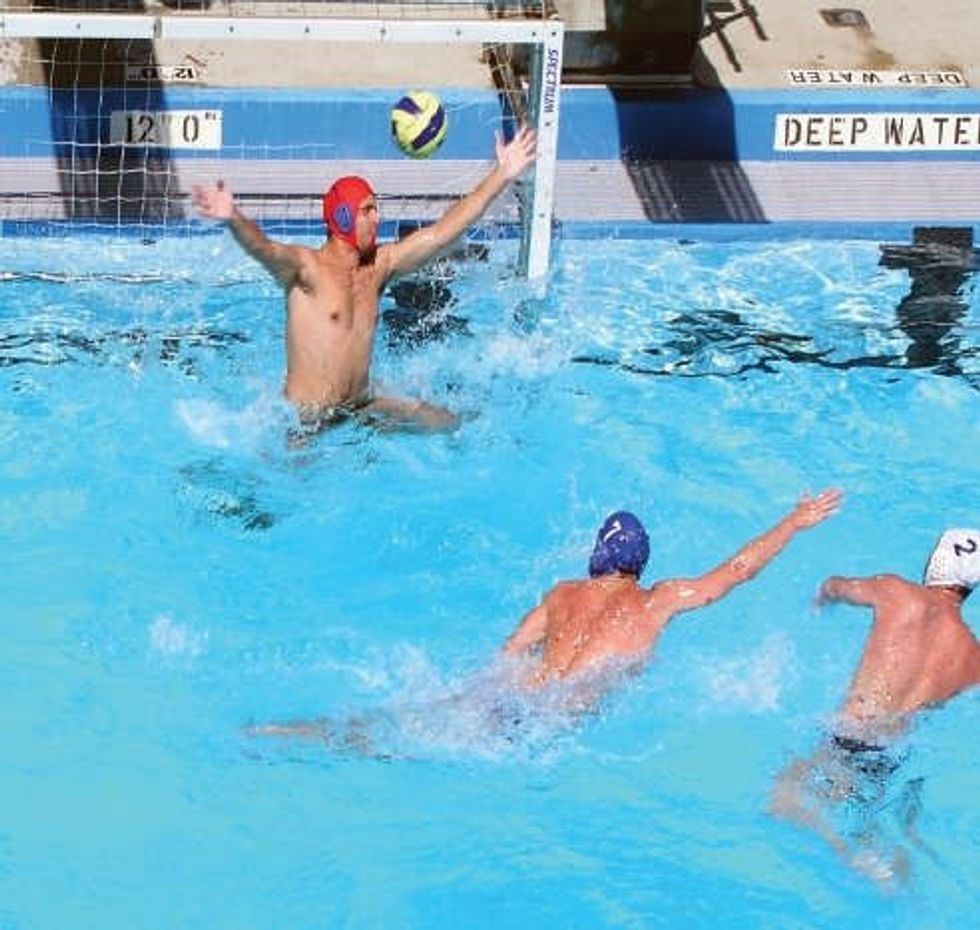 The Shaw Park Aquatic Center. Photo via Shaw Park Aquatic Center/Facebook.
With temperatures in Clayton this weekend expected to exceed 100 degrees and a heat wave expected to last throughout the week, Brennan's flash of inspiration couldn't have come at a better time to save residents plenty of pain, doctor visits, and aloe.