Culture
A 9-year-old goes in on standardized tests and ends with the best mic drop of all time.
When 9-year-old Sydney Smoot stood up at her local school board meeting, I doubt they expected this kind of talking to.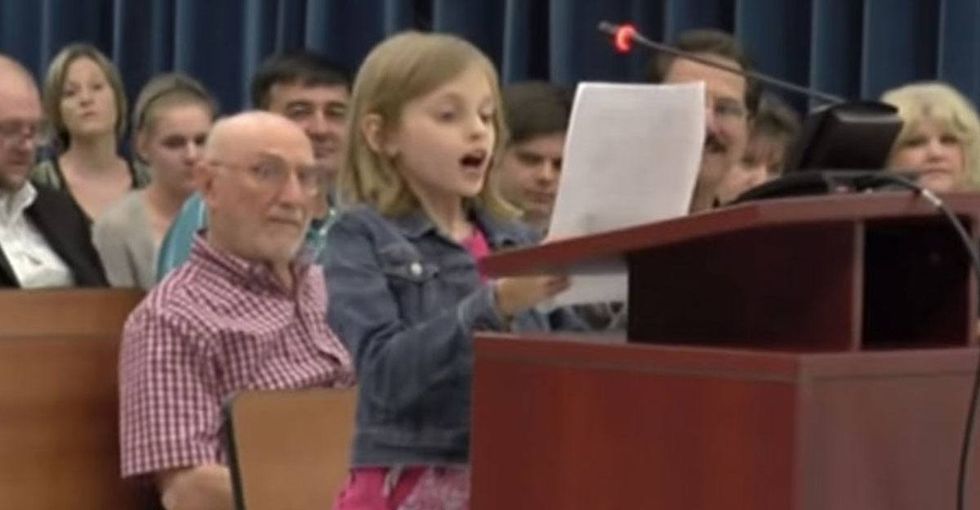 If you need proof standardized testing is setting students up for failure, just ask the students.
Sydney Smoot has a bone to pick with the Hernando County School Board. The issue? The Florida Standards Assessment Test, or FSA for short. On March 17, 2015, Sydney bravely stood up at her local school board meeting to share how she felt about the test and why she believes it's failing students and teachers.
---
"This testing looks at me as a number. One test defines me as either a failure or a success through a numbered rubric. One test at the end of the year that the teacher or myself will not even see the grade until after the school year is already over. I do not feel that all this FSA testing is accurate to tell how successful I am. It doesn't take in account all of my knowledge and abilities, just a small percentage." — Sydney Smoot
Can we give this little girl a medal? She was speaking right to my soul with that speech!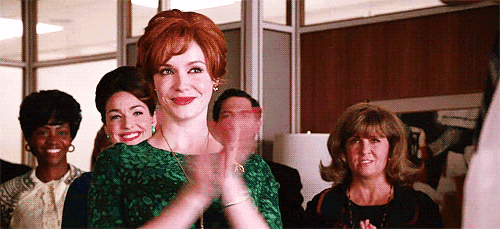 I reached out to Sydney and her mom, Jennifer, via email to find out more about what prompted this passionate speech.
What inspired you to write your letter?

"What inspired me to speak all started one day when I came home. My mom asked me how the testing went, and I told her I was told not to speak about the test to anyone. I had not felt comfortable signing something in the test. I had concerns about this test because there was a lot of stress put on students and myself. I was a little nervous before the speech, but when I was called up to the podium, I did not feel nervous because I knew this speech was going to help a lot of people."
Have you ever thought about running for president? Cause I'd vote for you!

"I've thought about running for president because if I'm president, I will be considerate about the people in this state."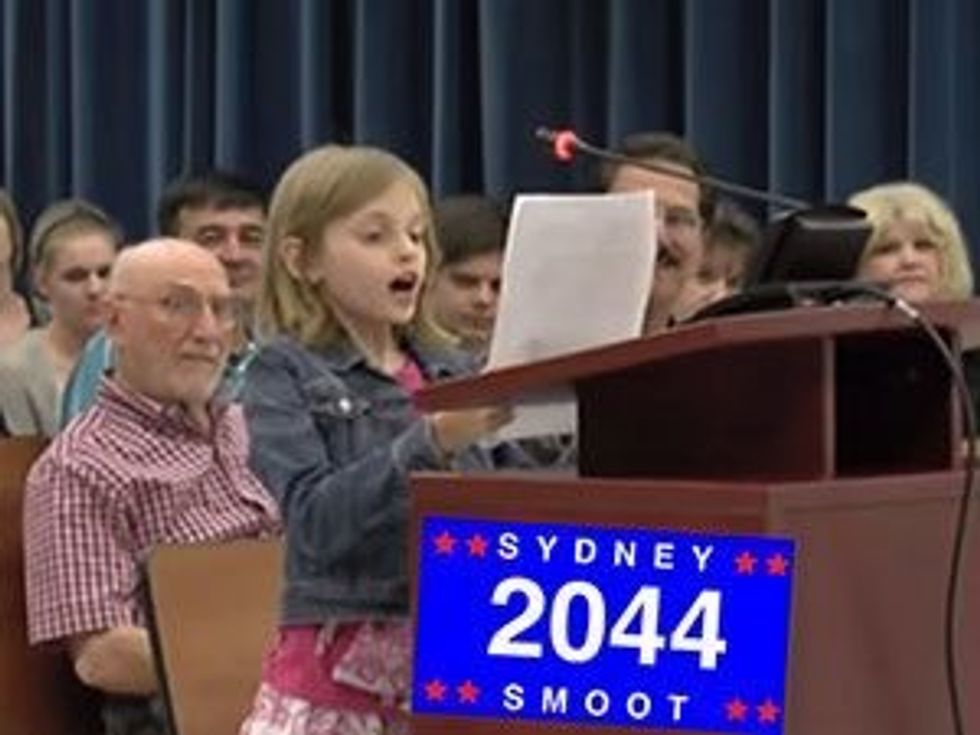 You gotta admit, she looks pretty good up there, right?
Parents have a right to be concerned about standardize testing regulations.
One thing that really stuck out to me in Sydney's speech was that the FSA prohibits students from talking to their parents about the test. So I was anxious to hear what Sydney's mom thought about the stipulation. She had this to say:
"When my daughter came home telling me she had to sign a form stating she couldn't talk to anyone including her parents, I got concerned. Not only that I didn't like the fact that the last four of her Social Security number was on the test labels along with other personal information. In today's world of identity theft, it doesn't take much for people to get a hold of these things and use them.

I would like to tell other parents to learn more before these tests start in your children's school and know what they are testing. They have options, you can opt out so to speak, and the child can complete alternative testing if they are in the retention grades; or, if the child wants to take the test, support them and let them know that no matter how they do, it does not define them as a person.

It's a test and a poorly designed one at best."
Standardized tests are changing the classroom. And not for the better.
As Sydney shared in her speech, she and her classmates are feeling the pressure when it comes to preparing for the FSA. But they aren't the only ones. Teachers are also struggling to get students ready and are often forced to cut corners as a result.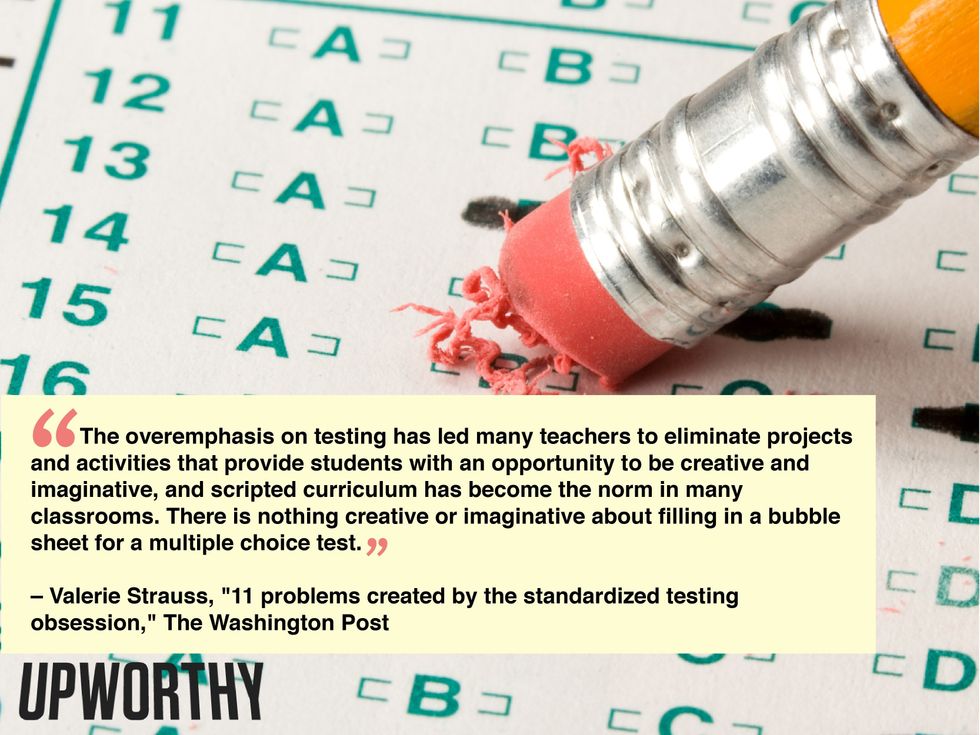 What standardized tests also fail to take into account is that in many ways, test-taking is a skill, one that not every student is ready for. When I was in school, we spent months gearing up for the dreaded FCAT, the Florida Comprehensive Assessment Test. And if months of test prep wasn't bad enough, if you didn't pass the FCAT, you couldn't graduate high school. Talk about stressful! The pressure of your high school career rides on one test, combined with the fact that standardized tests don't accurately measure what students have learned. Plenty of capable students fail these tests due to increased anxiety and stress. If high school students are struggling to handle the pressure of standardized testing, imagine how difficult it must be for elementary school students like Sydney!
Young Sydney is a testament to how important it is that we listen to students and create curriculum that challenges and educates them, rather than scaring them into "learning." I think Sydney's suggestion of three comprehensive tests throughout the year makes way more sense than one big statewide test that interferes with teachers' schedules and stresses students out. And let's be real, when's the last time you heard a kid ask for MORE tests?! Clearly standardized tests aren't the answer or at least need some serious work. Hopefully Sydney's message will make an impact and get her school board and schools across the nation to rethink how we measure students' success.
This article originally appeared on 03.27.15