popular
That's why Verizon is launching a gaming tournament.
Courtesy of Verizon
True
If someone were to say "video games" to you, what are the first words that come to mind? Whatever words you thought of (fun, exciting, etc.), we're willing to guess "healthy" or "mental health tool" didn't pop into your mind.
And yet… it turns out they are. Especially for Veterans.
How? Well, for one thing, video games — and virtual reality more generally — are also more accessible and less stigmatized to veterans than mental health treatment. In fact, some psychiatrists are using virtual reality systems for this reason to treat PTSD.
Secondly, video games allow people to socialize in new ways with people who share common interests and goals. And for Veterans, many of whom leave the military feeling isolated or lonely after they lose the daily camaraderie of their regiment, that socialization is critical to their mental health. It gives them a virtual group of friends to talk with, connect to, and relate to through shared goals and interests.
In addition, according to a 2018 study, since many video games simulate real-life situations they encountered during their service, it makes socialization easier since they can relate to and find common ground with other gamers while playing.
This can help ease symptoms of depression, anxiety, and even PTSD in Veterans, which affects 20% of the Veterans who have served since 9/11.
Watch here as Verizon dives into the stories of three Veteran gamers to learn how video games helped them build community, deal with trauma and have some fun.
Band of Gamers www.youtube.com
Video games have been especially beneficial to Veterans since the beginning of the pandemic when all of us — Veterans included — have been even more isolated than ever before.

And that's why Verizon launched a challenge last year, which saw $30,000 donated to four military charities.
And this year, they're going even bigger by launching a new World of Warships charity tournament in partnership with Wargaming and Wounded Warrior Project called "Verizon Warrior Series." During the tournament, gamers will be able to interact with the game's iconic ships in new and exciting ways, all while giving back.
Together with these nonprofits, the tournament will welcome teams all across the nation in order to raise money for military charities helping Veterans in need. There will be a $100,000 prize pool donated to these charities, as well as donation drives for injured Veterans at every match during the tournament to raise extra funds.
Verizon is also providing special discounts to Those Who Serve communities, including military and first responders, and they're offering a $75 in-game content military promo for World of Warships.
Tournament finals are scheduled for August 8, so be sure to tune in to the tournament and donate if you can in order to give back to Veterans in need.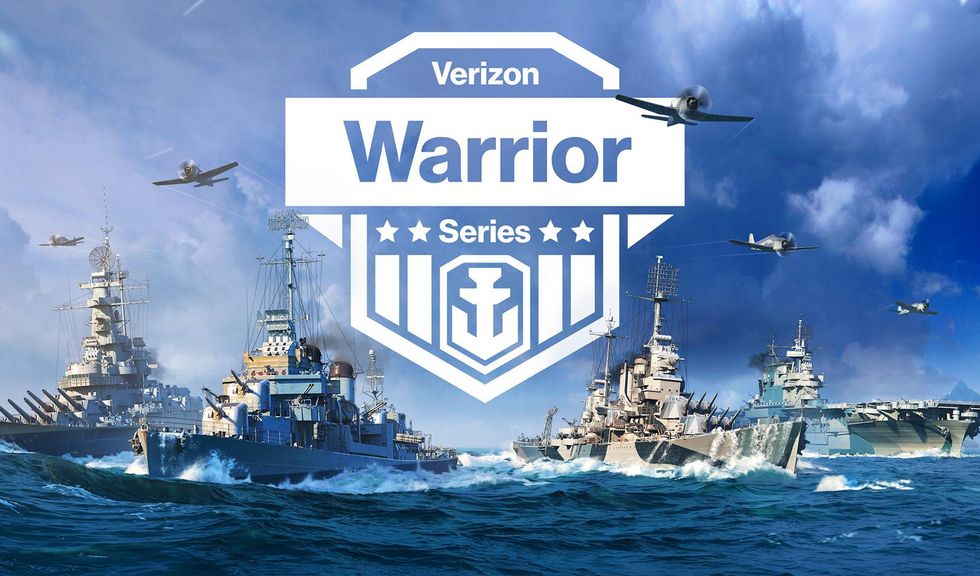 Courtesy of Verizon
Welp, the two skateboarding events added to the Olympics this year have wrapped up for the women's teams, and the results are historic in more ways than one.
Japan's Kokona Hiraki, age 12, just won the silver medal in women's park skateboarding, making her Japan's youngest Olympic medalist ever. Great Britain's Sky Brown, who was 12 when she qualified for the Tokyo Olympics and is now 13, won the bronze, making her Great Britain's youngest medalist ever. And those two medal wins mean that two-thirds of the six medalists in the two women's skateboarding events are age 13 or younger. (The gold and silver medalists in women's street skateboarding, Japan's Momiji Nishiya and Brazil's Rayssa Leal, are also 13.)
That's mind-blowing.
By the way, the other two medalists are ages 16 and 19. Nothing but teens and tweens at the top.
One of the reasons for adding skateboarding to the Olympics was to draw in younger viewers and inject the games with a jolt of youthful spirit. Mission accomplished, if these skateboarding medals are any indication.
13 and 12. These kids are several years away from being able to drive a car, and yet they are already Olympic champions on four wheels. Amazing.
Skateboarding is a unique sport in that it's performed on a wheeled device that is in no way attached to a person's body. And despite the laid-back, chill vibe of the athletes who compete in the sport, perfecting the tricks and skills it takes to compete at this level takes an enormous amount of practice.
It can also be dangerous. Sky Brown took a bad spill at age 11, suffering a skull fracture and broken arm that threatened her Olympic dreams when the games were originally scheduled for 2020. By then, she'd already been a professional skateboarder for two years, after becoming the world's youngest pro skater at age 9.
A pro at age 9. Kids these days, I tell you.
Despite the pressures at this level of competition, it's clear in the Olympic footage that these kids are doing what they love and having a great time doing it. The camaraderie and outward shows of support among the skateboarding athletes are palpable, which is both a testament to their character and to the culture of skateboarding itself.
With such young stars already crushing the field, it seems that the competition in this sport will only get better. These kids and other rising competitors will undoubtedly be even more exciting to watch in Paris 2024. Already looking forward to it.

Get stories worth sharing delivered to your inbox