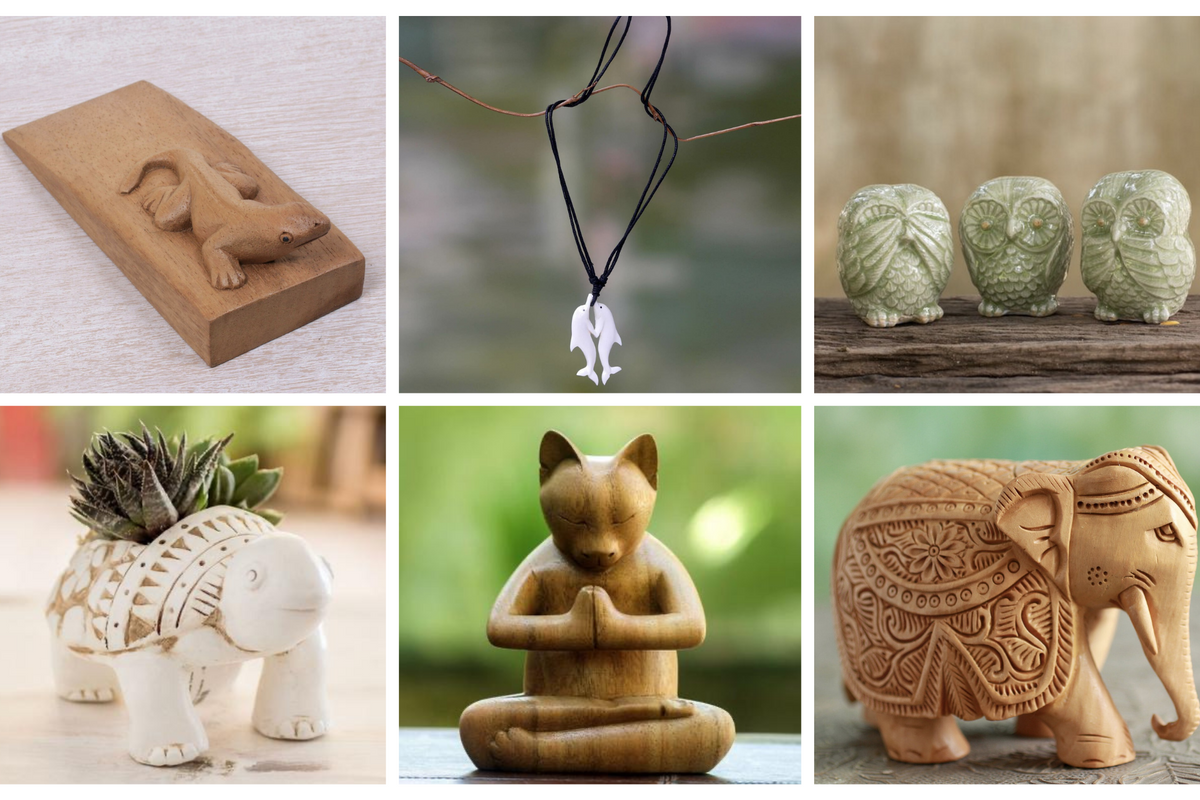 True
Are you on the hunt for some great gifts for your extra pawsome friends. Then paws what you're doing, head to our Shop and check out our curated list, which showcases the best gifts for those who love animal-themed stuff. At Upworthy Market you are directly supporting artisans who create their own products, so you are doing good with each dollar you spend.
---
Express your love for animals with this band ring from Bali. Handcrafted of sterling silver, the ring features paw print motifs around the band, given a contrasting combination of finishes. Bali Animal Welfare Association presents the ring as part of an effort to promote the safety and humane treatment of animals.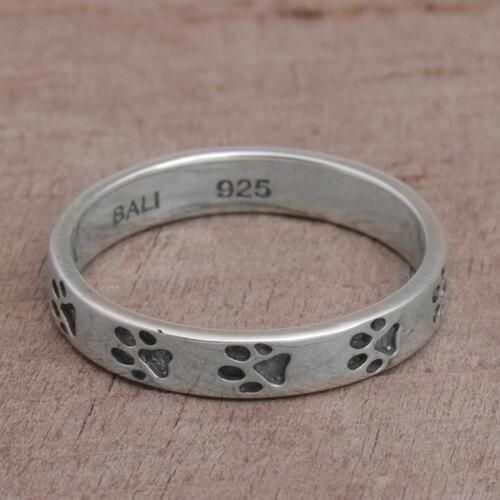 cdn11.bigcommerce.com
A cheerful little turtle comes to life in terracotta. Handcrafted by ceramists from the House of El Salvador Artisans, this versatile design is perfect to hold a potted plant. Geometric patterns in pale brown adorn the ornate shell.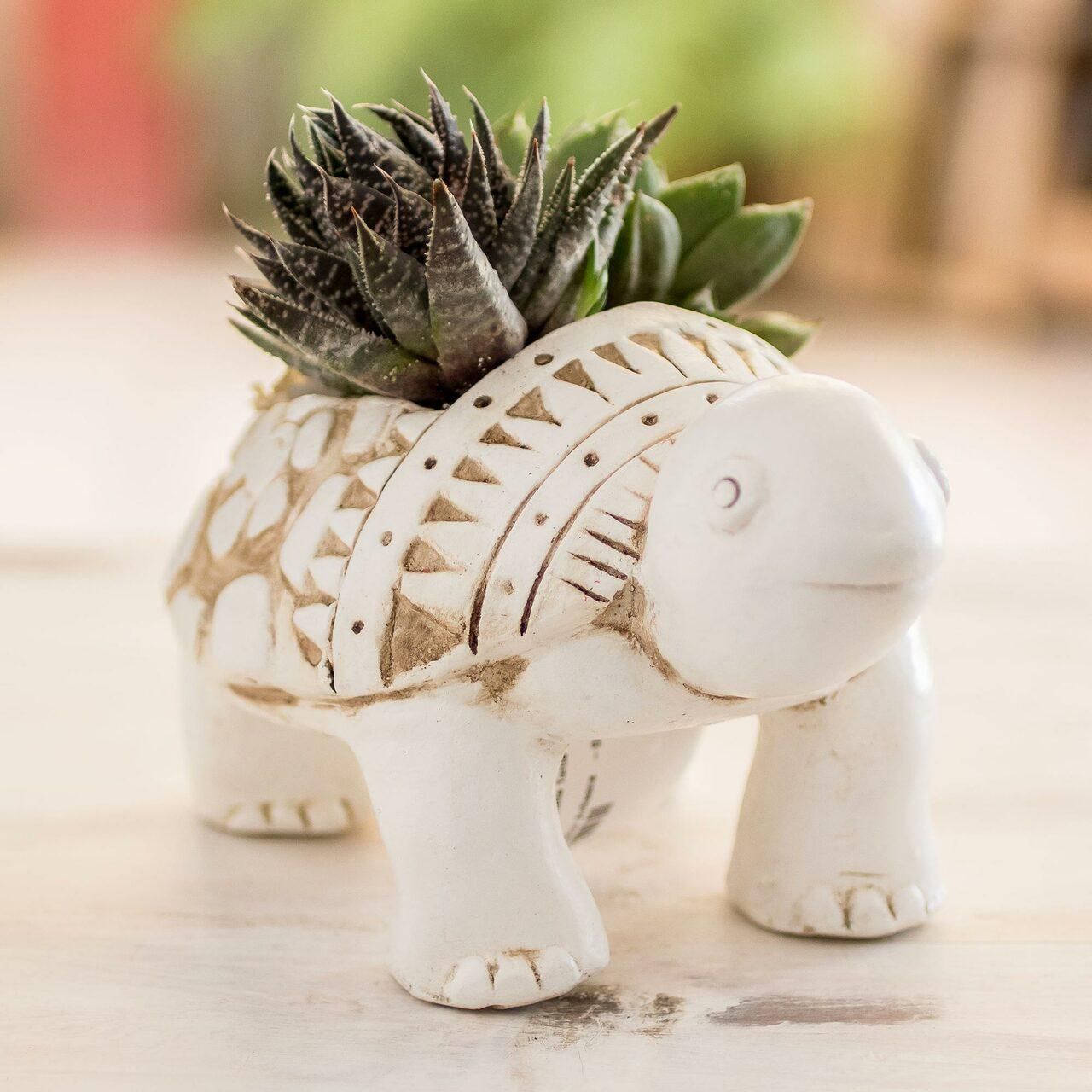 cdn11.bigcommerce.com
A serene cat sits in lotus pose as if in prayer or meditation in this charming sculpture. Hand-carved in Bali from local suar wood and signed by artist Nengah Sudarsana, who shares his love for animals through his work.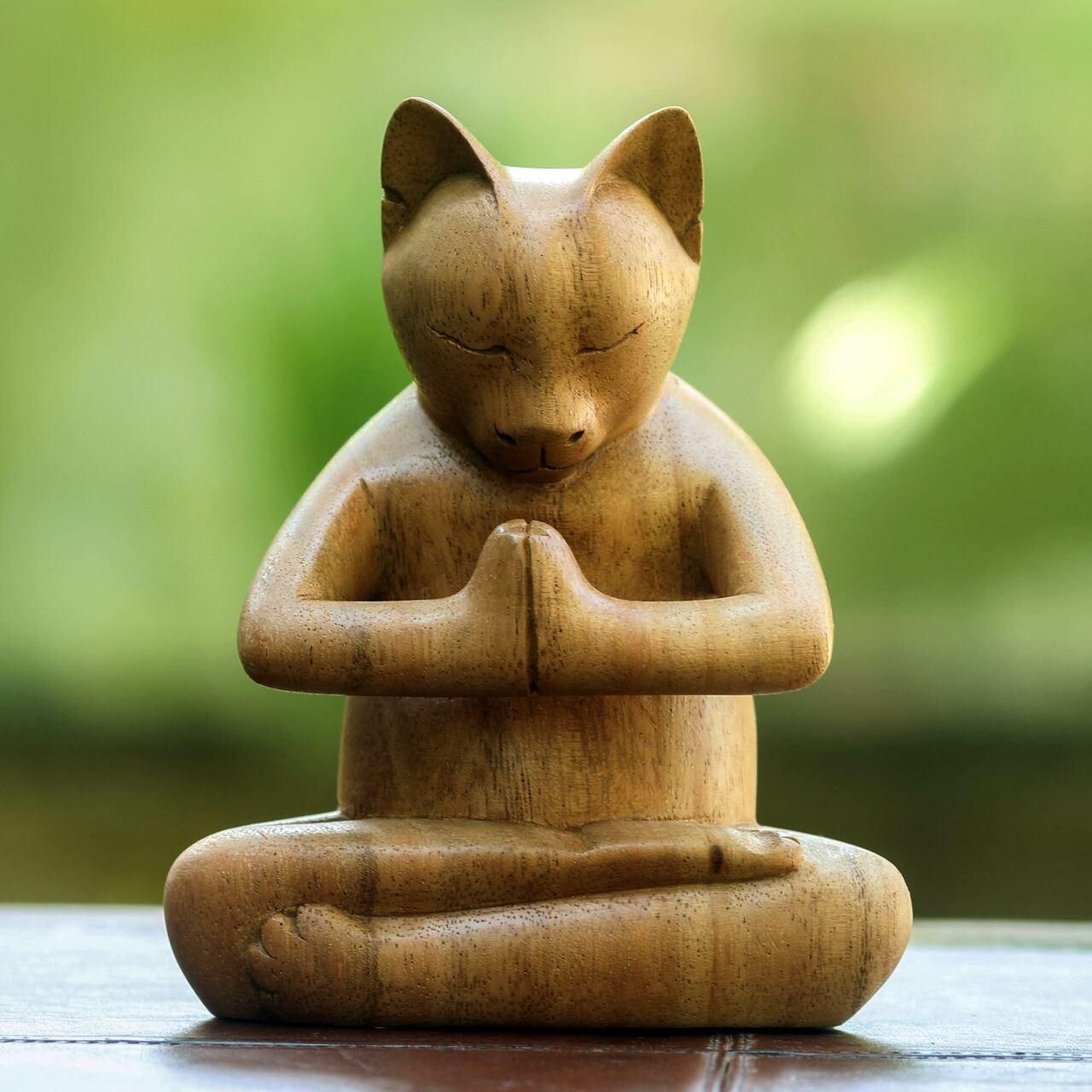 cdn11.bigcommerce.com
4. Dolphin Necklace
Sleek and agile, twin dolphins leap and play on this pendant necklace made by Andi Rachmansyah in Bali. The pendant is hand- carved from smooth cow bone and centered on a black cotton cord of adjustable length.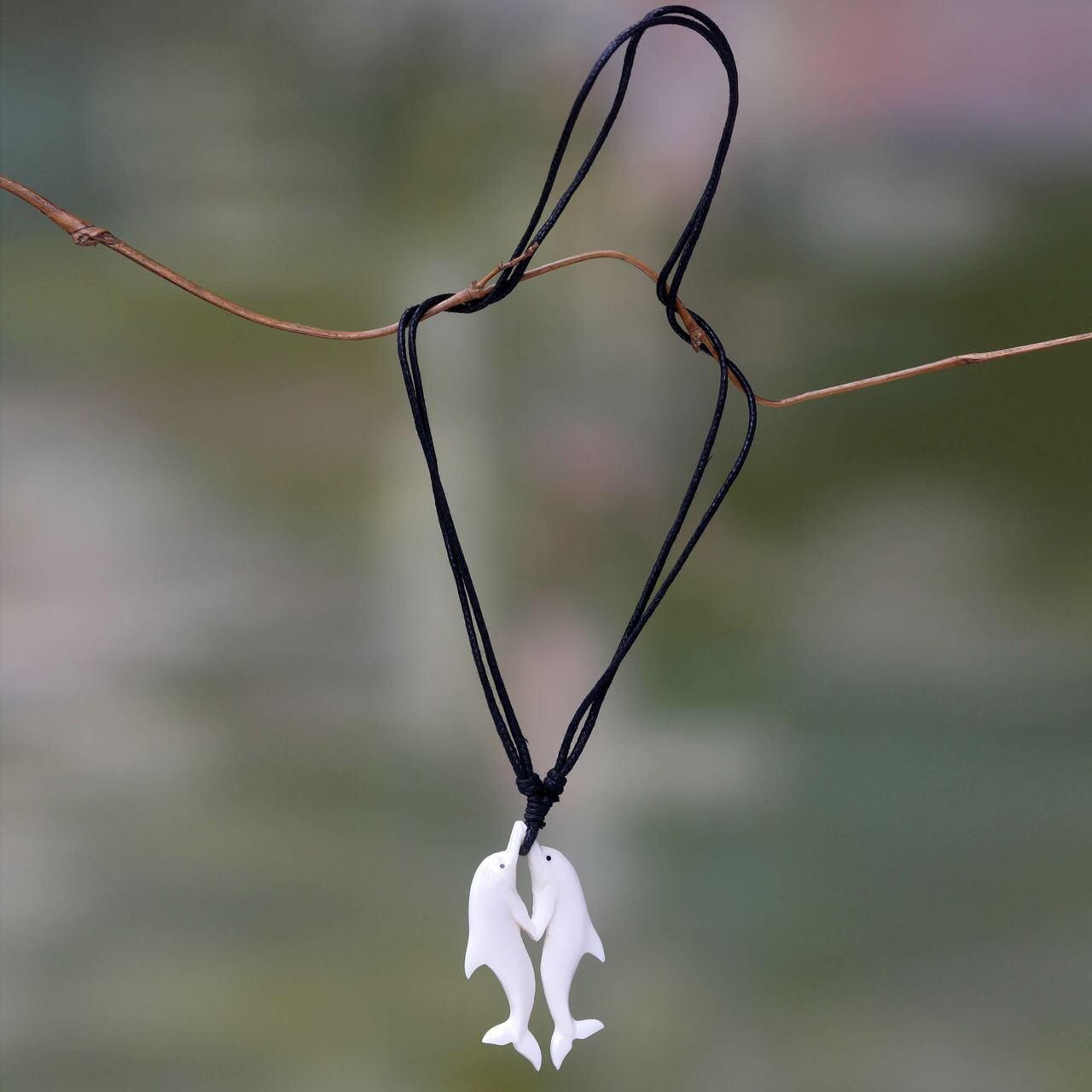 cdn11.bigcommerce.com
5. Owl Statues
Three petite green ceramic owls recommend that we "see no evil, hear no evil, and speak no evil." This charming trio of statuettes is created by Duangkamol Srisukri in Thailand.The figurines are crafted by hand and given the crackled glaze that is characteristic of celadon ceramic.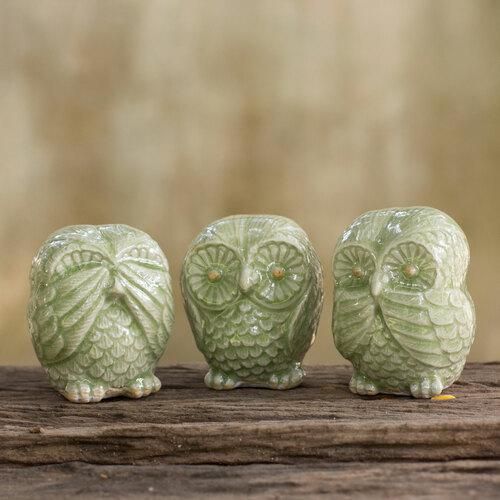 cdn11.bigcommerce.com
A handy little gecko rests atop a door stopper with a natural brown finish. Nengah Sudarsana designs this Balinese door stopper, hand-carved of suar wood for a charming home accent.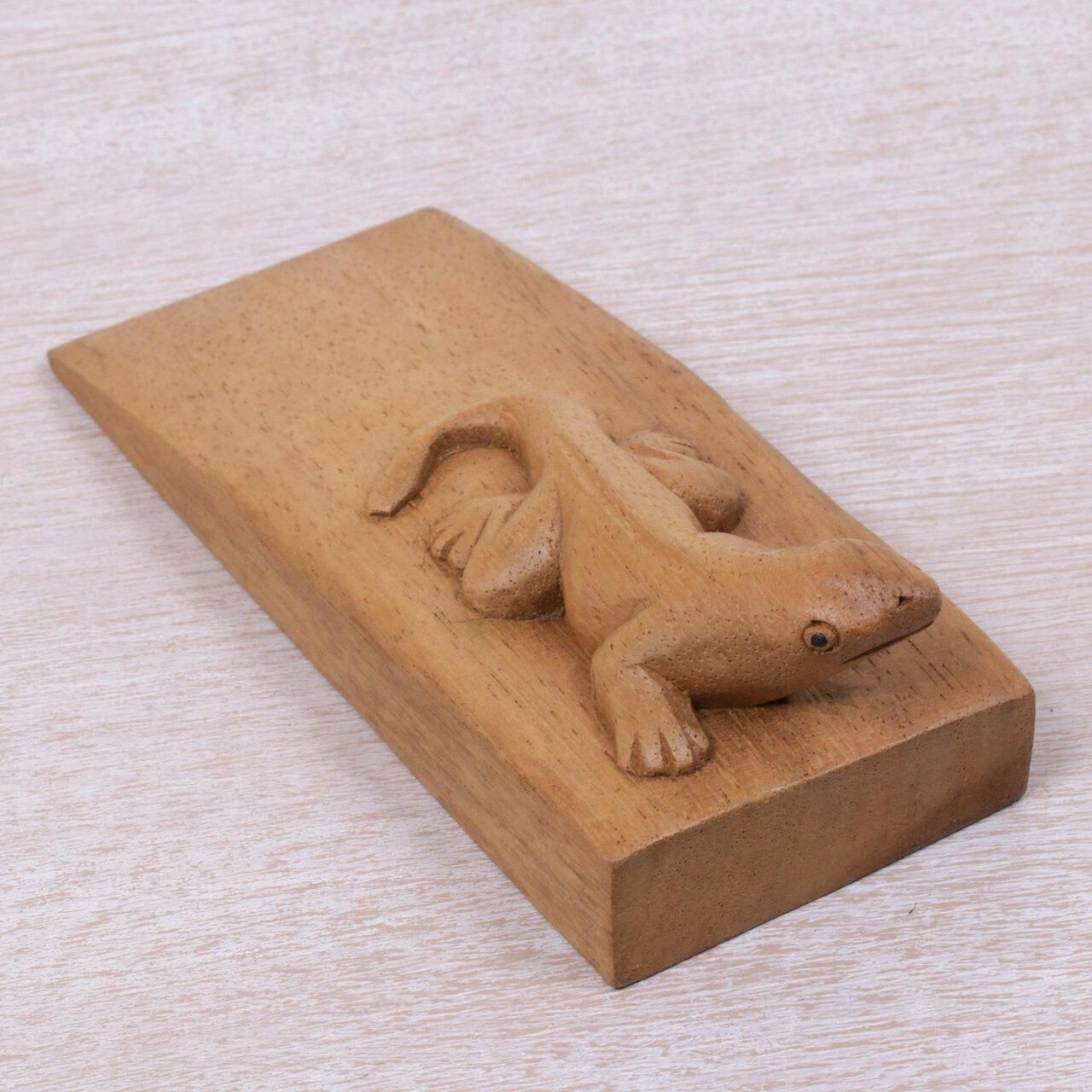 cdn11.bigcommerce.com
7. Hand-Carved Elephant Sculpture
From Suresh and Devender Garg, this striking kadam wood sculpture captures the elephant's inherent majesty. Its lordly stride, intelligent expression, strength and power radiate from the hand-carved piece. The perfect gift for elephant lovers.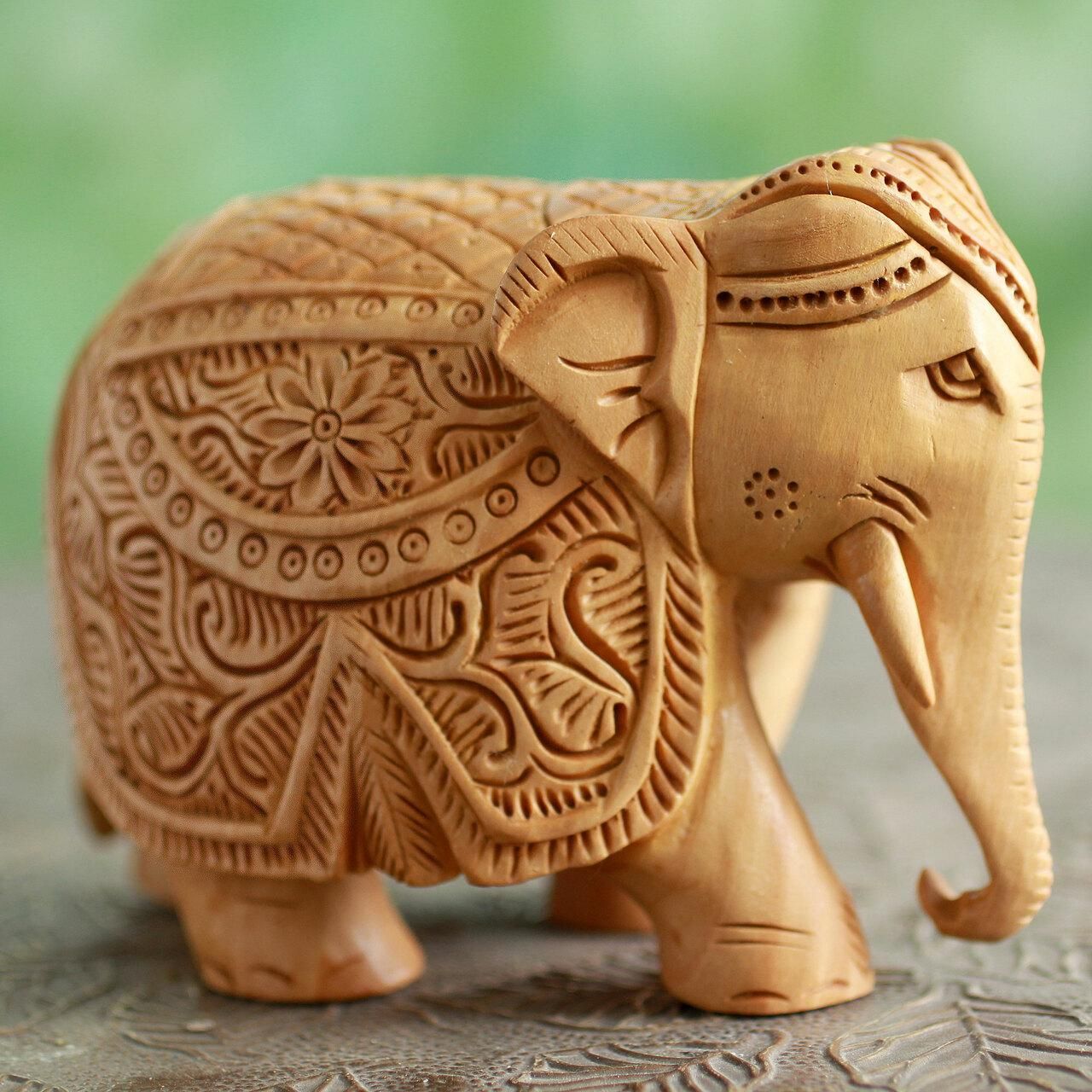 cdn11.bigcommerce.com