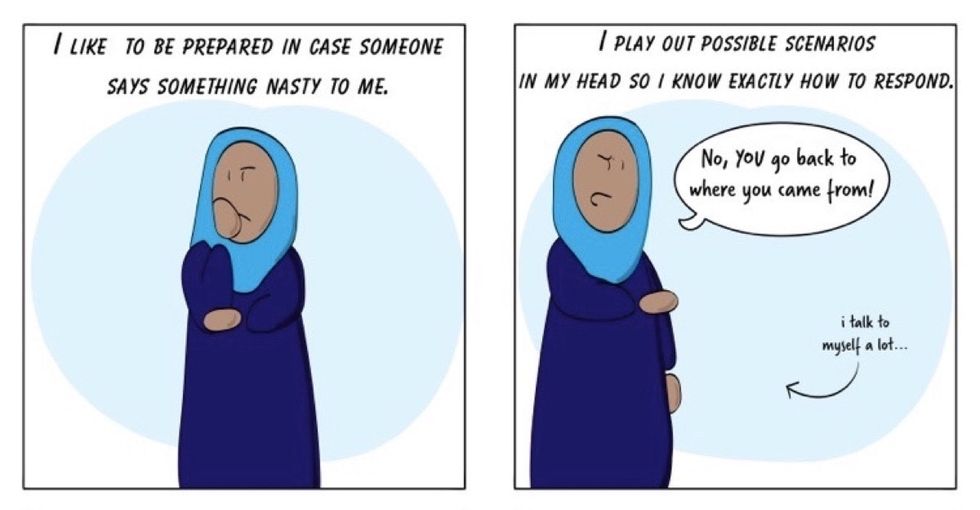 Huda Fahmy had a story inside her that desperately needed to get out.
And yeah, it was a good one.
A Detroit native now living in Texas, Fahmy is a devout Muslim. She thought about writing a book about her life, but after several rejection letters, her sister advised her to go in another direction — web comics.
---
"I've loved comics since I was eight years old, so it felt like such a natural segue, from writing my stories to illustrating them, that I couldn't believe I hadn't thought to do it earlier," she explains via email.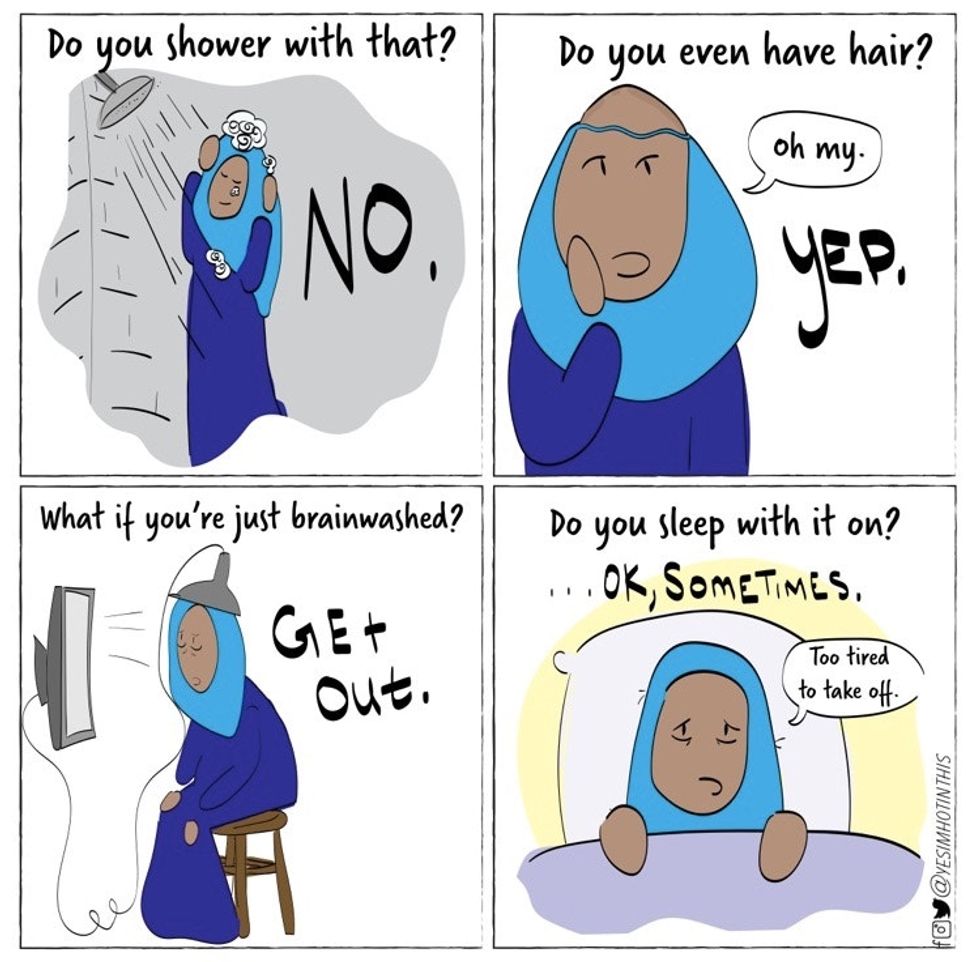 "The overwhelming response has been incredibly positive and uplifting," she says. "The DMs I receive the most are ones from followers thanking me for dispelling harmful beliefs they once held."
Breaking down barriers, making connections, and sharing a good laugh? That's one amazing story.