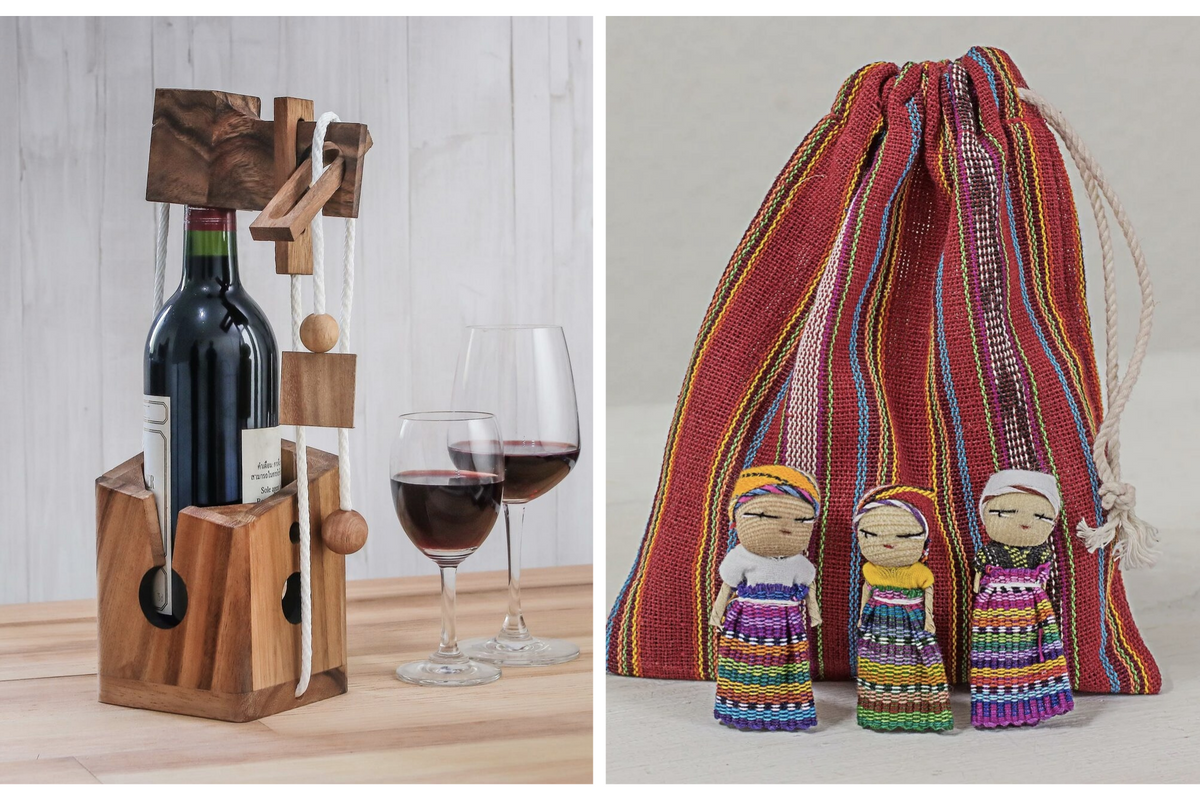 With the holidays fast approaching, people are preparing for "the most wonderful time of the year." But, given all the gift-giving, it can also be "the most expensive time of the year." While shopping for others and finding a great gift is what the holiday spirit is all about, it can leave you feeling stressed about how much you're spending. Well, we're here to help with five hand-crafted gifts for under $30 from the Upworthy Market. When you buy from Upworthy Market, you're getting goods that do good. That's because every purchase you make directly supports artisans from all around the world.
---
This handcrafted cotton drawstring bag by the
House of Antigua Artisans
is chic and lightweight. They use traditional looms and methods to create fabulous contemporary accessories. This handwoven cotton backpack in black with red and yellow accents is just right for the gym, library or farmer's market. The bag has polyester cords that adjust both the shoulder strap length and the bag's opening.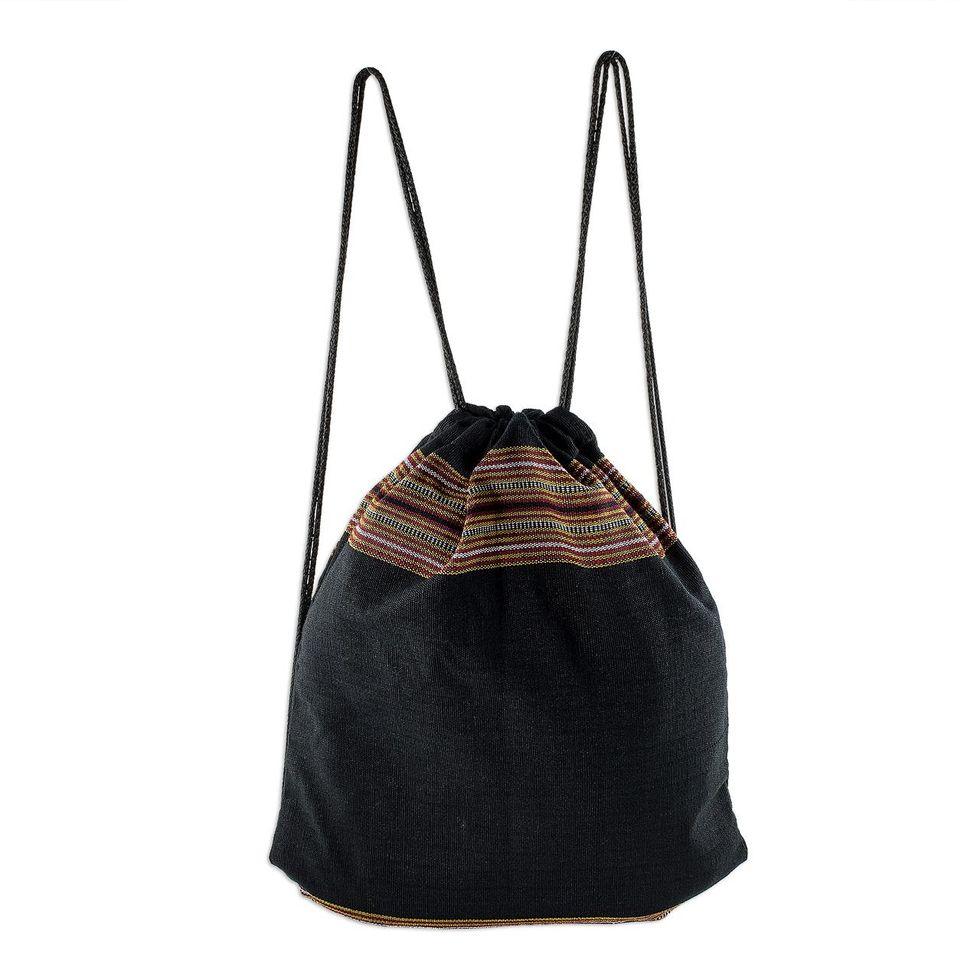 2. Silver Ring
Using the lost wax casting technique, Alon Diller of Mexico creates a subtle but elegant band ring for men or women. The ring surface is textured to resemble the bark of a tree, while the band's edges are polished to a high shine.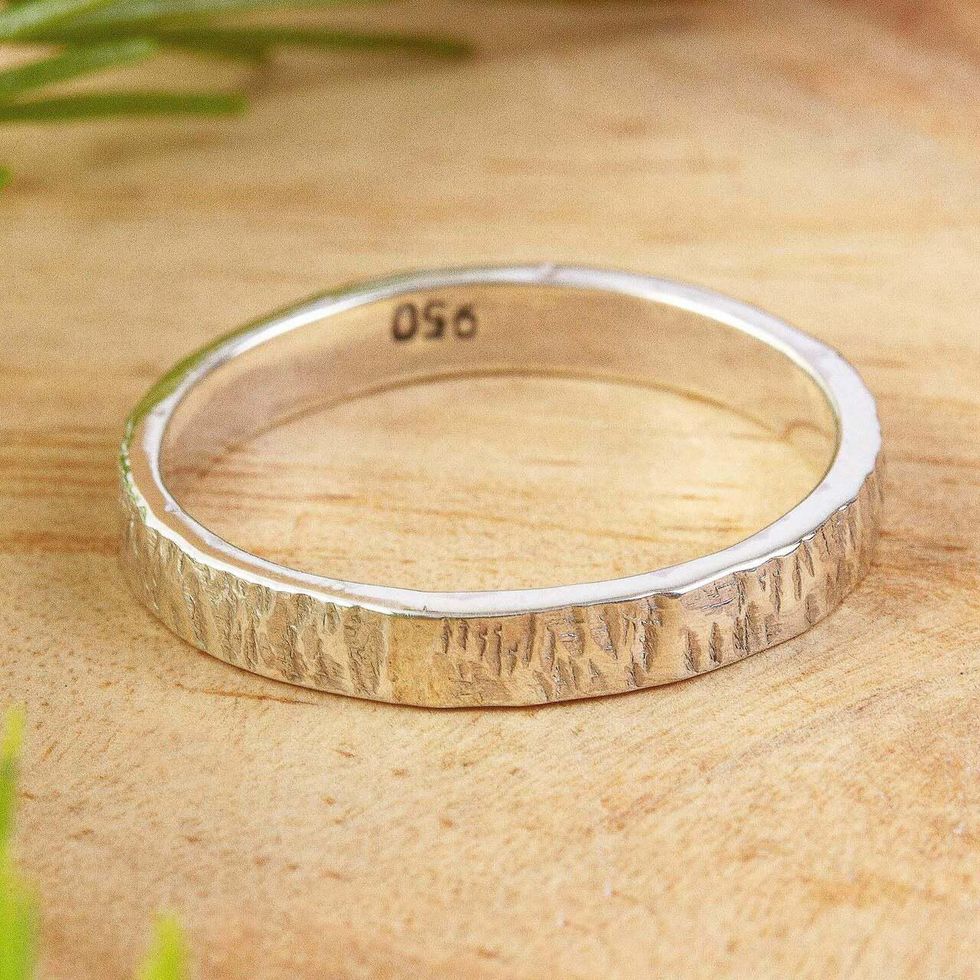 Entertain your dinner guests with this creative wine bottle holder. To enjoy the treat within, you will have to solve the puzzle of how to open the bottle holder. Thai artisan Waraporn Khamsuk handcrafts the puzzle from raintree wood with a white cord. The bottle holder will fit a bottle with a 3-inch diameter and 12-inch height.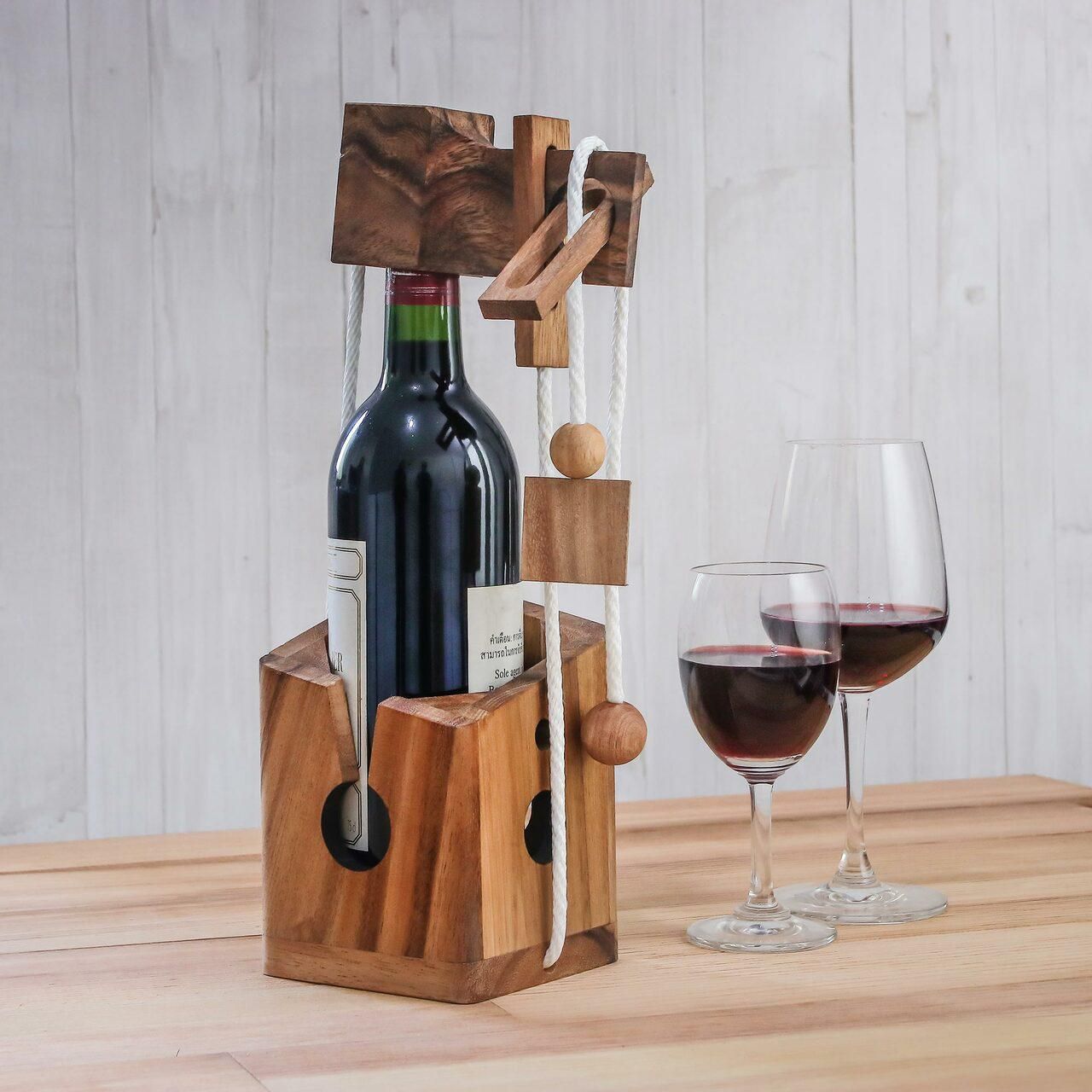 cdn11.bigcommerce.com
4. Shoulder Bag
Thai artisan Jiap Rojjana designed this stunning cotton blend shoulder bag that closes with a coconut shell button. Gold, scarlet and blue designs stand out against a black background, creating a bold and eye-catching look. Orange and white embroidery completes the design. The inside of the bag features a black cotton lining and a zipper pocket.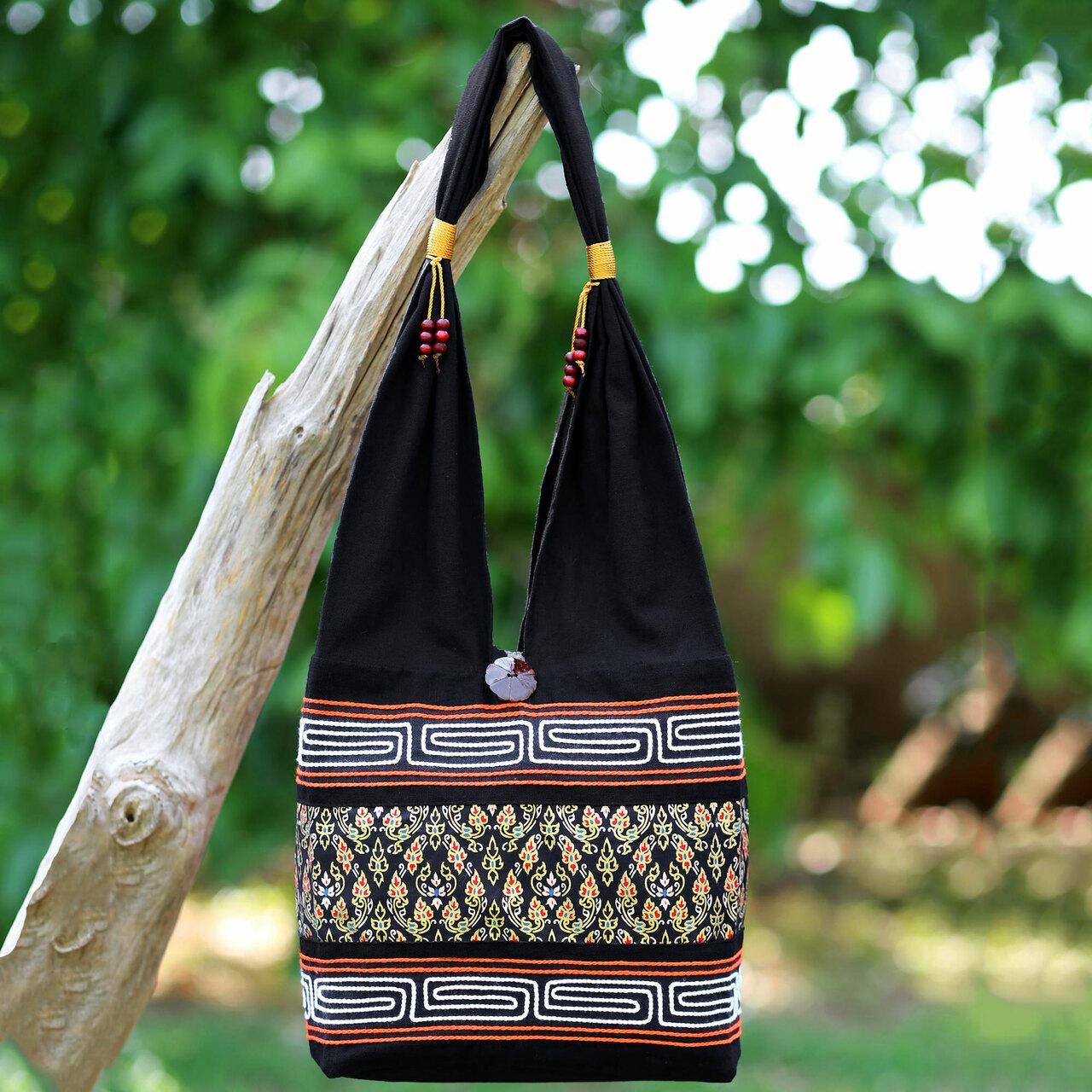 cdn11.bigcommerce.com
5. Worry Dolls
Dressed in a variety of colorful dresses, 12 Guatemalan worry dolls are here to preserve ancient Maya traditions. Legend has it that the Maya Sun God gave princess Ixmucané the gift of solving people's problems. With time people started making dolls in Ixmucané's honor and they would tell her their woes, hoping she would solve them through the dolls. 'This tradition is still alive,' says Ana from the Lopez Garcia Family. 'The idea is to have many worry dolls and trust each one with whatever troubles you. Once you've told them, you put them under your pillow. It is said that during the night, while we sleep, the dolls will whisper the solution to our troubles. For us, crafting the worry dolls - muñequitas quita penas - is our main source of income.It allows us to provide our children with an education as well as a job for all of us.' The set of 12 arrives in a pedal-loomed cotton pouch.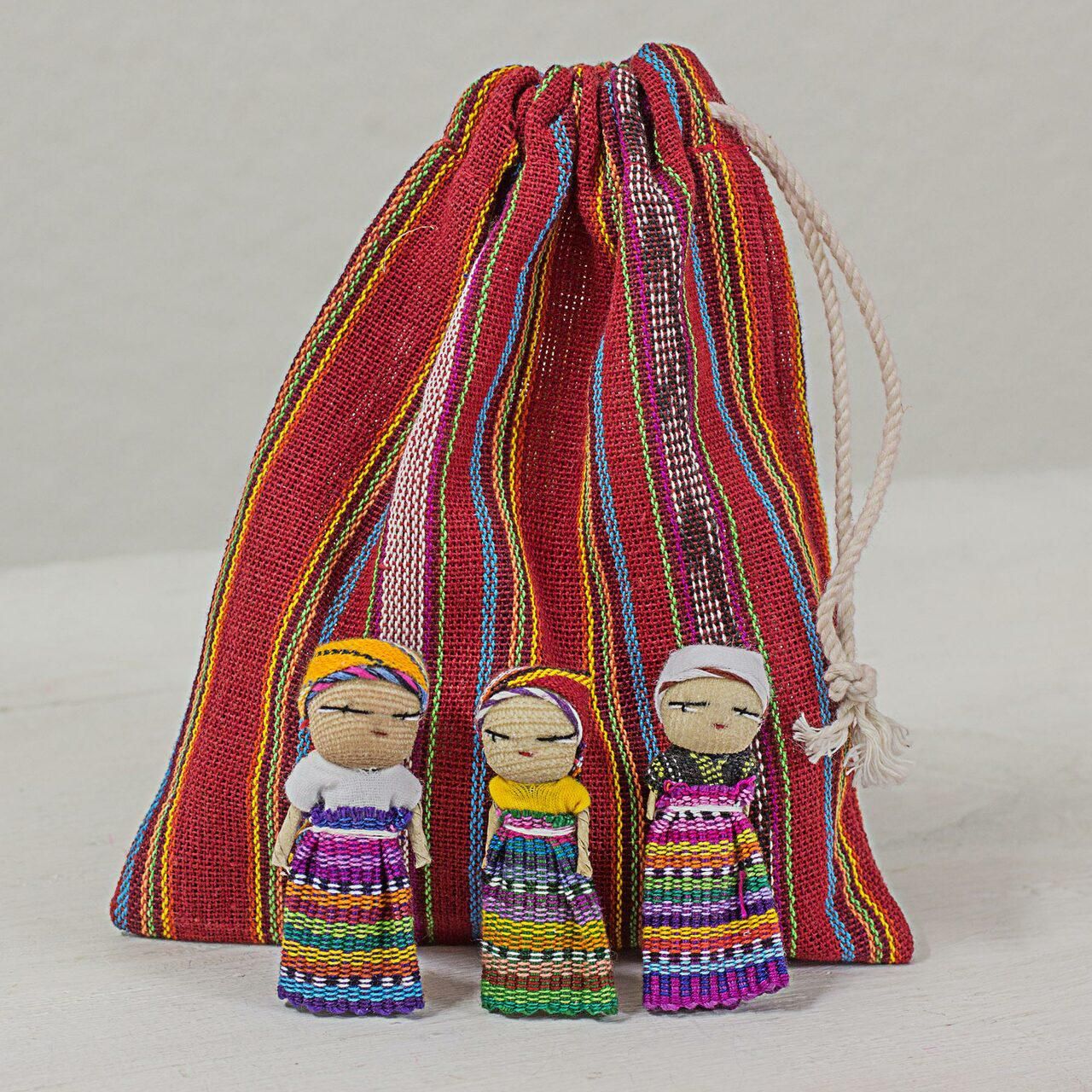 cdn11.bigcommerce.com