Pop Culture
Lynch is part of a growing line of newlyweds going against the regular wedding tradition of spending loads of money.
Planet
Shared values of sustainability and adventure come together in a beautiful way
Images provided by Pacifico
True
At last, summer is here. And for many people, that means it's time for heading to the beach and maybe even catching some waves. Surfing is a quintessential summertime activity for those who live in coastal communities—it's not only really fun and challenging, it's also a great way to celebrate Mother Nature's beauty. Even after a wipeout, the cool water mixed with warm sunshine offers a certain kind of euphoria. Or, you know, just hanging back on the sand is plenty fun too. Simply being outdoors near the ocean is its own reward.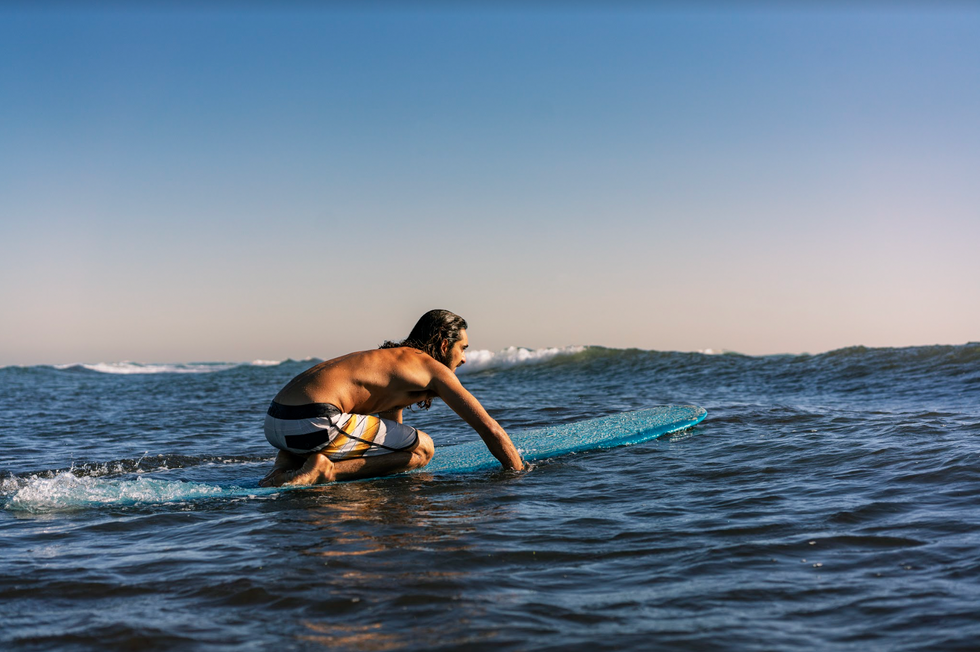 Let's protect the places where outdoor adventure happensAll photos provided by Pacifico
However, it's well known that our beautiful beaches are suffering the consequences of overcrowding, pollution and littering. What was once a way of playing in nature is now slowly destroying it. And of course, this affects beachgoers everywhere. The sad truth is—without taking action to preserve all the natural joys the earth provides, we will eventually lose them.
But there is hope. Two popular brands that both have roots in surf culture have teamed up to help make trips to the beach a more sustainable pastime. The best part? You don't have to know how to hang ten in order to participate.
Pacifico®, a pilsner-style lager originally brought to the U.S. by surfers, and Quiksilver, an iconic apparel company loved by both surfers and beach goers alike, have created a brand-new range of clothing and accessories with sustainability in mind.
Take a look below. These threads are great for all kinds of fun in the sun, without compromising the environment.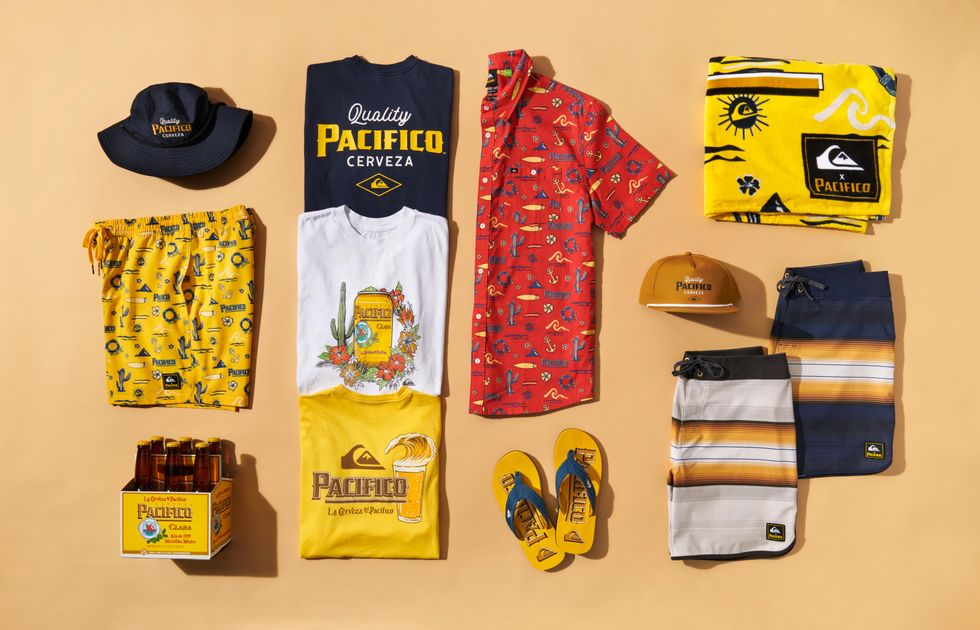 Ready to make some waves
The collection launches on July 5 and includes tees and woven shirts, boardshorts, hats, flip-flops and a special beach towel and tote bag. The unique collaboration features the vibrant, colorful designs that are the hallmark of Quiksilver combined with Pacifico elements, created to make a positive impact.
Each item has been thoughtfully curated to minimize an environmental footprint and protect the outdoors. The hats, for example, are made from NetPlus® by Bureo®, a raw material created from South American recycled fishing nets. Additionally, the board shorts are made from recycled plastic bottles, and tees are made with 100% organic cotton. Pretty rad stuff, to put it in surfer lingo.
The prices on these pieces are equally rad, ranging from $28 flip-flops to $60 boardshorts.
In keeping with the sustainable ethos and protecting the places we play, Pacifico and Quiksilver will celebrate the products' launch by hosting two beach cleanups. The first is on July 5 at Sunset Point in Malibu, California, from 4-5:30pm, and the second is on July 9th at Deerfield Beach in Florida from 8:30 – 10:30am.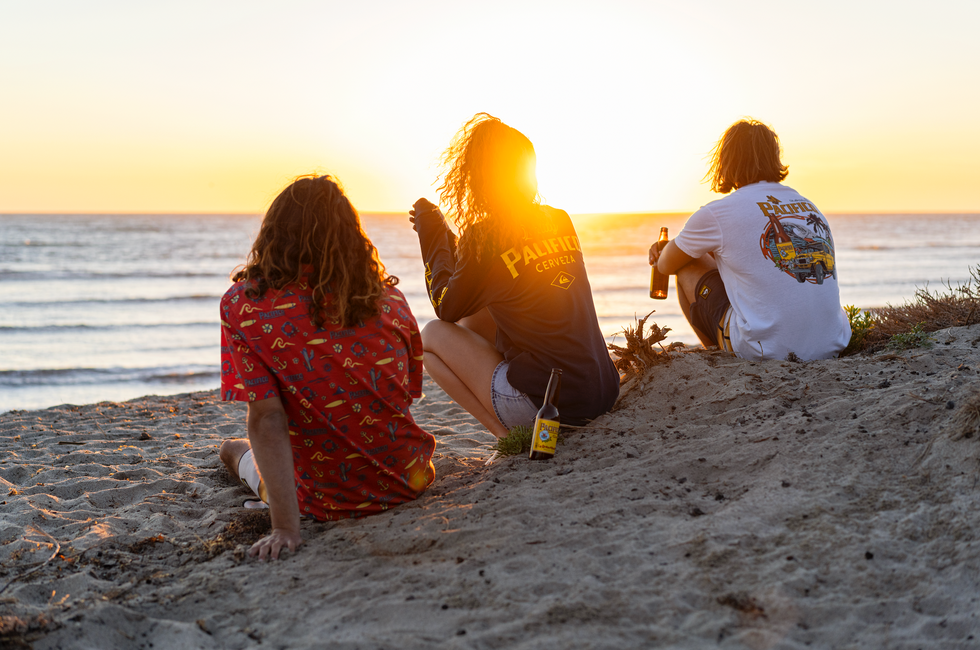 Cleaning up and looking good while doing it
Theses beach cleanups are open to anyone over the age of 21 who's ready to have some fun while taking care of nature's playground.
Those who can't make it to the beach (bummer, dude) don't have to miss out on all the fun. The new collection will be available on July 5th at www.quiksilver.com/mens-collab-pacifico. And even if you don't surf, never plan to surf, have no desire to even be near a surfboard, rest assured, the apparel is still cool. Plus sustainable choices are always good fashion.
Our planet provides us with an endless supply of beauty and adventure. But without more mindful actions from humanity, its natural wonders will eventually diminish. Fortunately Pacifico and Quiksilver are making it easier than ever for people to enjoy the great outdoors without jeopardizing it. That's a wave worth riding.
This article originally appeared on 08.21.18
Addie Rodriguez was supposed to take the field with her dad during a high school football game, where he, along with other dads, would lift her onto his shoulders for a routine. But Addie's dad was halfway across the country, unable to make the event.
Her father is Abel Rodriguez, a veteran airman who, after tours in Iraq and Afghanistan, was training at Travis Air Force Base in California, 1,700 miles from his family in San Antonio at the time.
"Mom missed the memo it was parent day, and the reason her mom missed the memo was her dad left Wednesday," said Alexis Perry-Rodriguez, Addie's mom. She continued, "It was really heartbreaking to see your daughter standing out there being the only one without their father, knowing why he's away. It's not just an absentee parent. He's serving our country."
But as Addie sat there in front of the game's crowd, with no one to join her on the field, someone ran toward her. That person was Central Catholic High School senior Matthew Garcia, who went to her after realizing she was the only cheerleader without a partner.
Garcia told local news station FOX 29, "I ran down from the bleachers right here, and I just hopped the fence, and I went over, and I kneeled down, I talked to her and I said, 'Are you OK?'"
He then lifted Addie onto his shoulders just like the dads did with their daughters so she could participate in the routine. Many onlookers quickly realized they were witnessing an extraordinary act of kindness, and social media was abuzz:
@Harvard hopeful @matt_garcia_ exhibits the true measure of a man! Read about him on ABC News & GMA today/tomorrow!http://news4sanantonio.com/news/local/student-rescues-cheerleader-whose-military-dad-couldnt-attend-performance\u00a0\u2026

— Central Catholic HS (@Central Catholic HS) 1476293152
It may have been a small gesture for Garcia, but as Addie tells it, that little bit of assistance meant the world to her. They posed for a picture after the routine was done, and it's clear this will be one encounter she won't soon forget.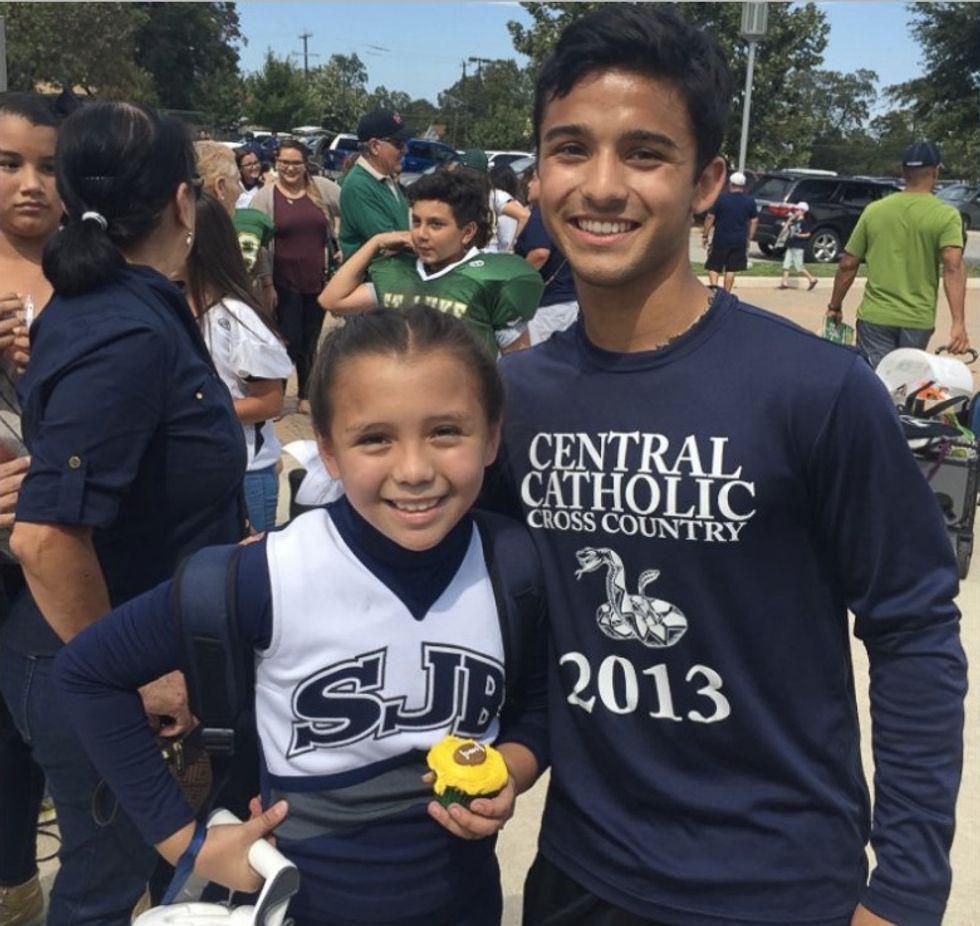 "I just felt like somebody saved my life," Addie said, adding, "I thought that's so nice, especially since my dad's serving for us."
Get stories worth sharing delivered to your inbox
Get stories worth sharing delivered to your inbox