Most Shared
You can live out your ultimate '90s fantasy by staying in the 'Spice World' bus for just $128 a night.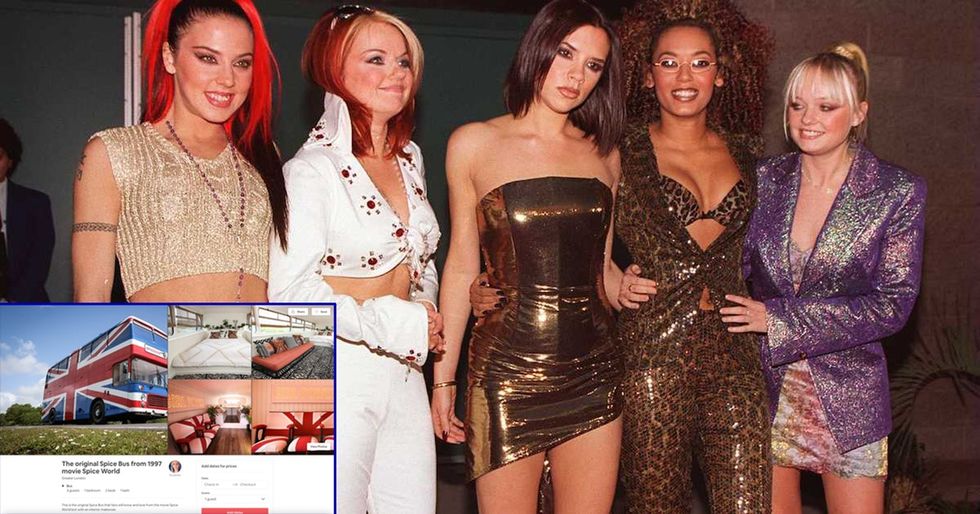 In 1997, it was hard to believe that people would still be talking about the Spice Girls 22 years later. But it's 2019, and Victoria "Posh Spice" Beckam is one of the most famous people on the planet, Mel B (aka "Scary Spice") is the star of "America's Got Talent," and this summer, the band is going on a world tour.
Just as unbelievable is the fact the band's 1997 critically-panned star vehicle, "Spice World," is now seen as a cult film. Esquire writer Anne T. Donahue recently dared to compare it to The Beatles 1964 masterpiece, "A Hard Days Night."
---
"Spice World is a good movie. It is witty, self-aware, and a brilliant update on the very premise that defined A Hard Day's Night: toasting to and roasting the realities of pop stardom," Donahue wrote.
"As the Spice Girls battle the notorious U.K. tabloids and begin feeling the pressures of endless performing, they fight their way back to what initially brought them all together: friendship," she continued.
Culturally, it serves as a time capsule of the"Cool Britannia" period in the '90s when cheeky Britpop bands like Blur, Oasis, and Pulp ruled the airwaves and "Trainspotting" made a megastar out of Ewen McGregor.
The film also features countless digs at the pop-star industrial complex and the press while featuring great cameos from Roger Moore, David Bowie, Bob Hoskins, Meat Loaf, Elvis Costello, and Elton John.
Now, if you want to relive the magic of "Spice World" you can do so by renting out the actual Spice bus from the film on Airbnb. The renovated double-decker Union Jack-painted bus sleeps three and features animal-print carpet, a neon "girl power" sign on the wall, and countless '90s magazines.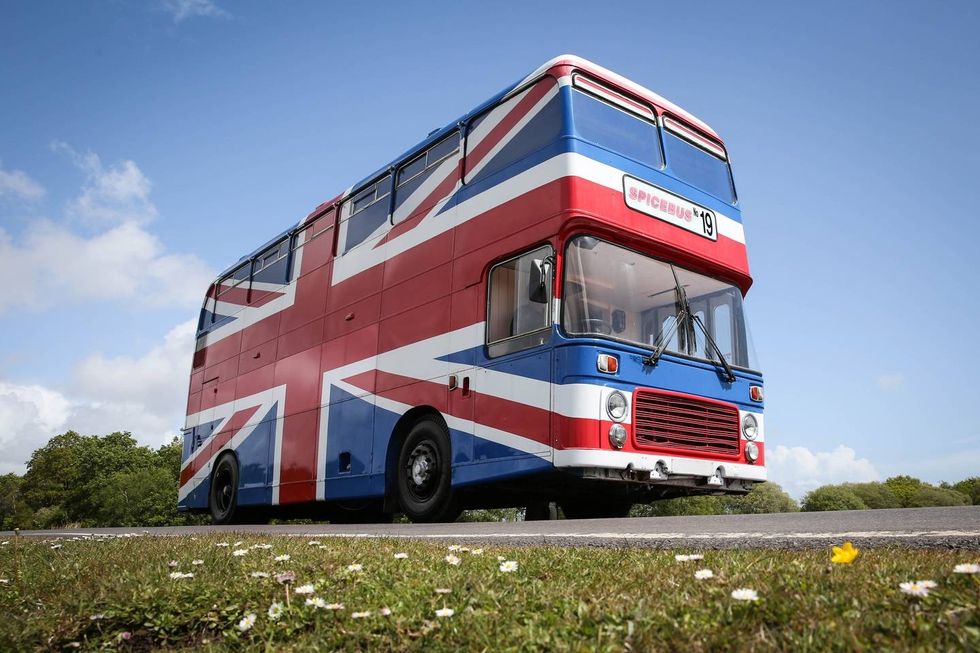 via Airbnb
The Spice bus is hosted by Spice Girl superfan Suzanne Godley and is available to rent for £99 ($128) a night.
"The Spice Girls were my childhood obsession," Godley told Insider. "When my boss mentioned that he was considering buying the Spice Bus I was desperate to be a part of its renovation," she said.
"We've worked hard over the past few months to turn the bus into a home, in keeping with its legacy, and I'm so excited to open it up to the public with the support of Airbnb," she continued.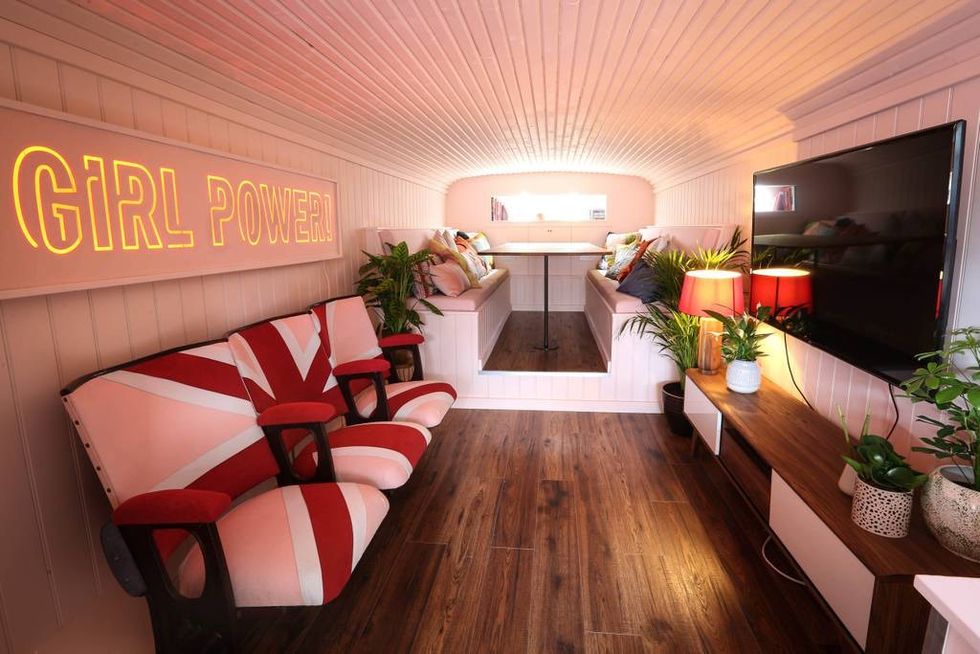 via Airbnb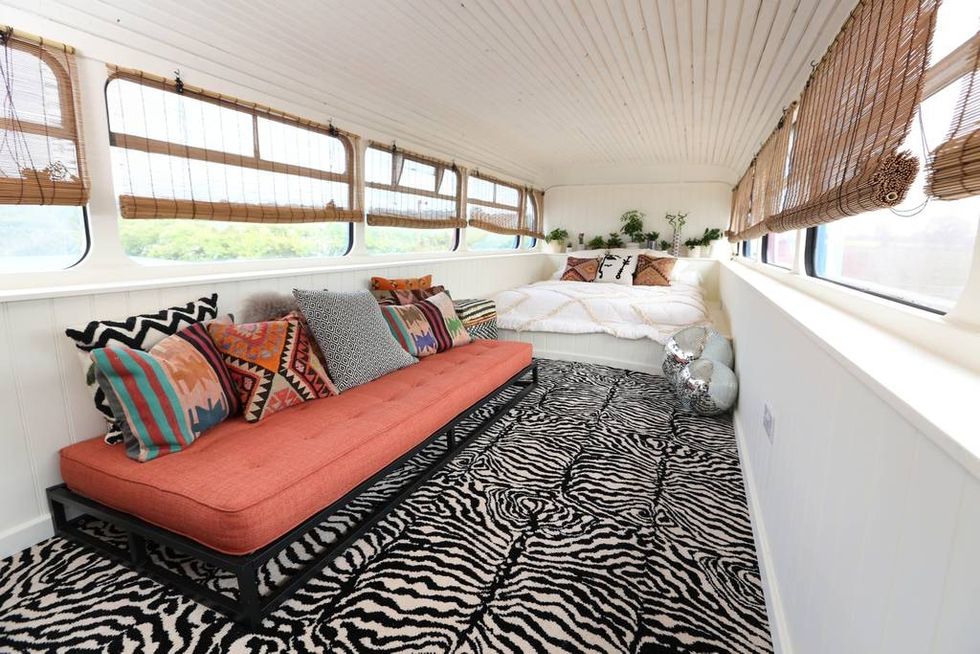 via Airbnb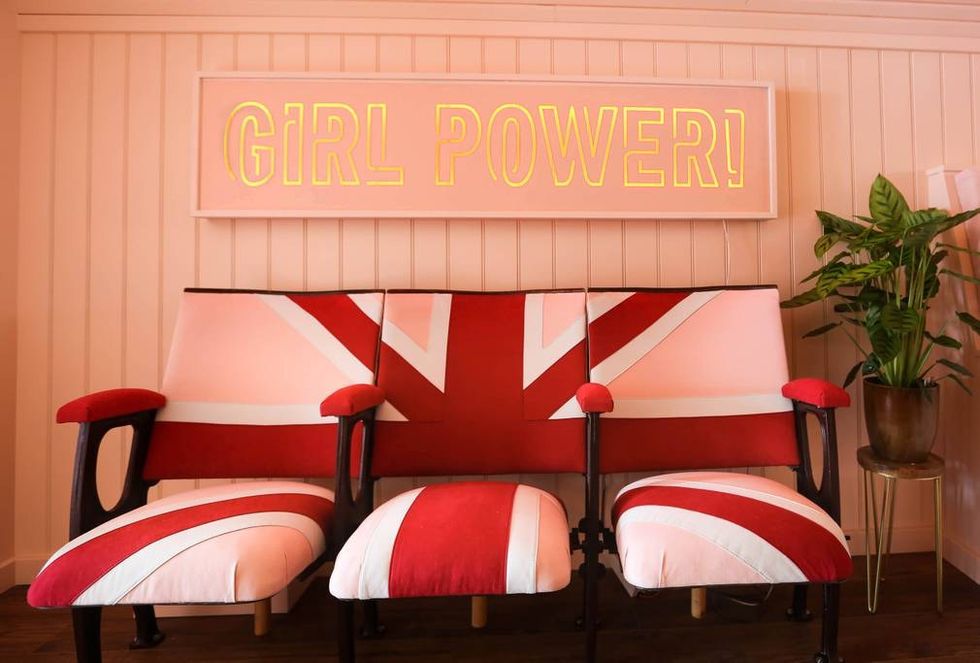 via Airbnb
The bus rules are as follows:
No pets
Maximum three guests
No smoking
90s dress code
Double denim permitted
Girl Power essential
Selfies in the driver's seat encouraged
Compulsory rendition of "Goodbye" on check out