Capital One Impact Initiative
Veterans across the country are struggling to find stable housing. This affordable housing community is ensuring Los Angeles vets have a place to call home.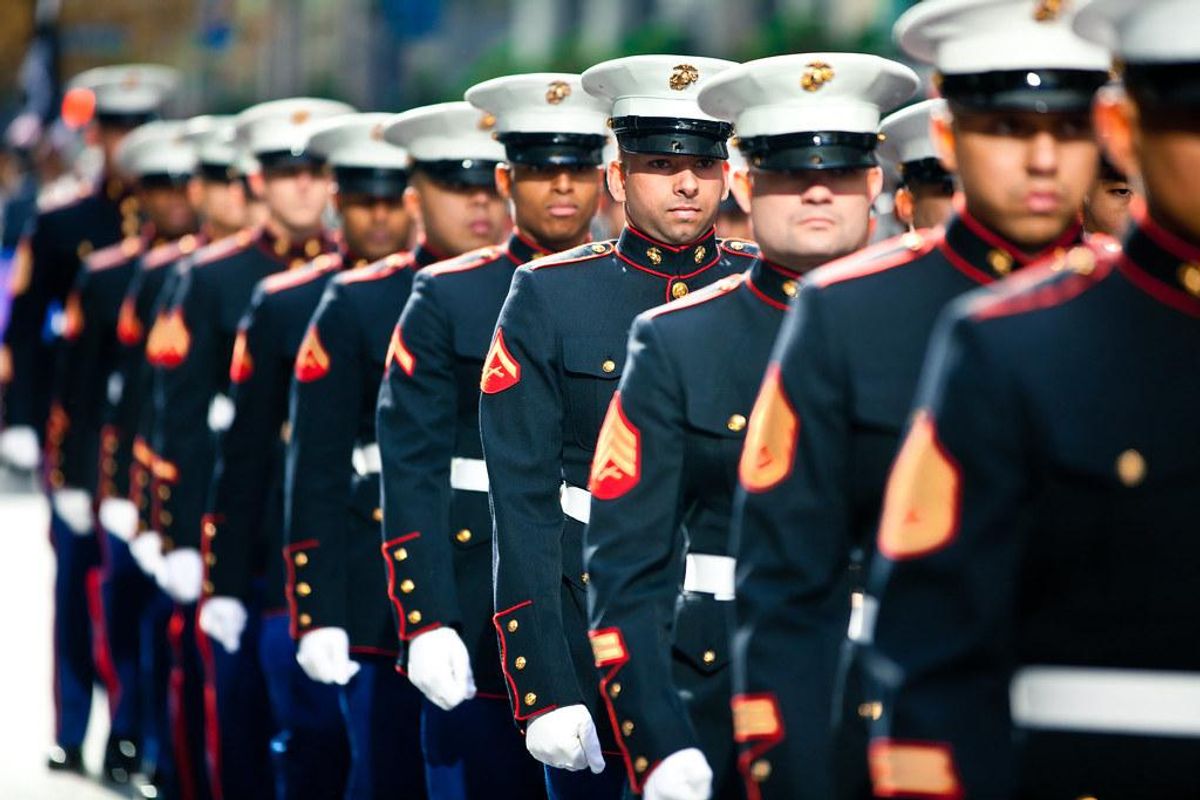 Courtesy of Creative Commons
True
After years of service as a military nurse in the naval Marine Corps, Los Angeles, California-resident Rhonda Jackson became one of the 37,000 retired veterans in the U.S. who are currently experiencing homelessness — roughly eight percent of the entire homeless population.
"I was living in a one-bedroom apartment with no heat for two years," Jackson said. "The Department of Veterans Affairs was doing everything they could to help but I was not in a good situation."
One day in 2019, Jackson felt a sudden sense of hope for a better living arrangement when she caught wind of the ongoing construction of Veteran's Village in Carson, California — a 51-unit affordable housing development with one, two and three-bedroom apartments and supportive services to residents through a partnership with U.S.VETS.
Her feelings of hope quickly blossomed into a vision for her future when she learned that Veteran's Village was taking applications for residents to move in later that year after construction was complete.
"I was entered into a lottery and I just said to myself, 'Okay, this is going to work out,'" Jackson said. "The next thing I knew, I had won the lottery — in more ways than one."
---
Communities like Veteran's Village are contributing to the national decline in homeless veterans. According to The Department of Housing and Urban Development, 793 fewer veterans experienced homelessness between 2018 and 2019.
That drop continued a steady decline over the past decade, as the number of veterans experiencing homelessness has fallen nearly 50 percent since 2009.

National Equity Fund (NEF), a nonprofit LIHTC syndicator and partner to Capital One, brought Veteran's Village to the bank, which responded by providing a $14.3 million construction loan and $15.6 million long-term equity investment through the purchase of low-income housing tax credits.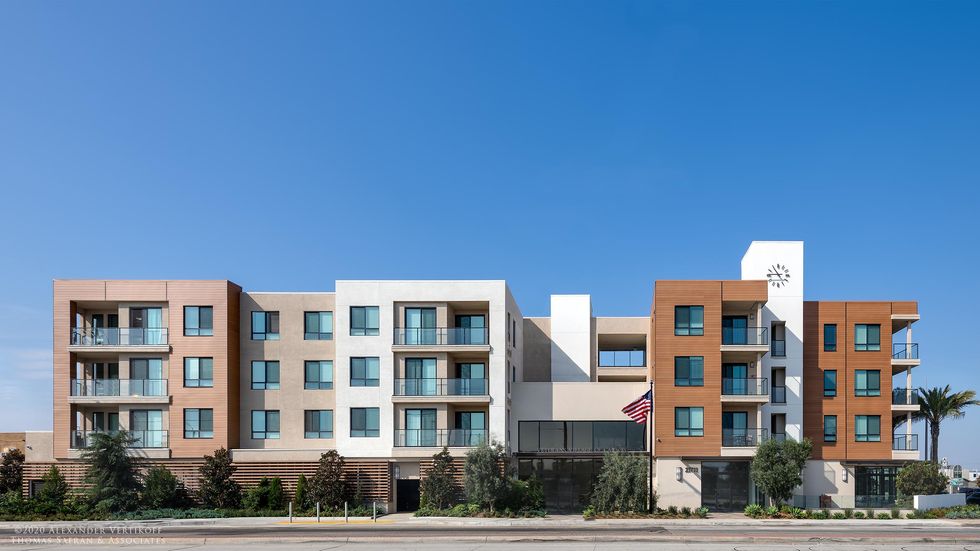 Courtesy of Thomas Safran & Associates
"Everyone deserves safe, secure, stable housing — especially the heroes that protect our rights and freedoms," says David Musial, a Capital One Senior Director of the Bank's Community Finance team, which specializes in financing affordable housing. "We are honored to be able to support communities like Veteran's Village as stable affordable housing is fundamental to physical and financial health and access to opportunity."

Veteran's Village strives to be more than just an affordable housing development. Its staff functions as a support system to help residents navigate their individual situations to ensure that each resident is equipped with the tools they need to thrive.
"Through the support of Capital One, we were able to provide much-needed housing for U.S. Veterans," said Amy Hyde of Thomas Safran & Associates, an affordable housing development and management organization whose properties include Veteran's Village. "Our goal is to enrich the lives of the people who reside in our buildings and Capital One's funding is helping us do just that," Hyde said.
For Jackson, that goal is realized through the sense of community throughout Veteran's Village.
"It's home for people who served their country and want to serve each other," Jackson said. "We take care of each other and we look out for each other. We're a family here."
In addition to supporting housing for veterans, Capital One supports affordable housing for residents throughout the Los Angeles area, including Vista Grande Court, an affordable development that supports people over 60 years of age and Palo Verde Apartments, which includes 49 affordable units with 25 reserved for formerly homeless veterans and their families.
Capital One's support to affordable housing communities in Los Angeles comes as part of its larger Capital One Impact Initiative, an initial $200 million, multi-year commitment to advancing socioeconomic mobility through advocating for an inclusive society, building thriving communities and creating financial tools that enrich lives.
Jackson said that while she is grateful for her living arrangement at Veteran's Village, there is a long road ahead in ensuring that every veteran has access to stable housing.
"I pray that there will be more communities like this built because there are so many of my veteran brothers and sisters on the streets that don't even realize their living situation doesn't have to be the way it currently is," Jackson said.