Innovation
Spoiler Alert pairs CPG manufacturers with discount retailers to keep food out of landfills
Nearly 120 billion pounds of food go to waste in the U.S. each year. This waste not only contributes to food insecurity, which millions of Americans are impacted by, but also has a detrimental impact on our climate. In large part, this comes down to a misallocation of resources.
We need to bridge the gap between food waste, the planet, and those in need. By doing so, we can drive sustainable food systems and get food to those who need it most. In fact, Project Drawdown has found that reducing food waste is the number one most impactful solution to climate change.
The foundations of Spoiler Alert were laid during my time at MIT Sloan in 2013 when I met my soon-to-be co-founder Emily Malina. With my consulting experience with brands and retailers on carbon, water, energy and waste initiatives and Emily's background in supply chain transformation and technology adoption, we knew there was a supply chain solution that could help businesses better manage their food waste. That's when we started Spoiler Alert.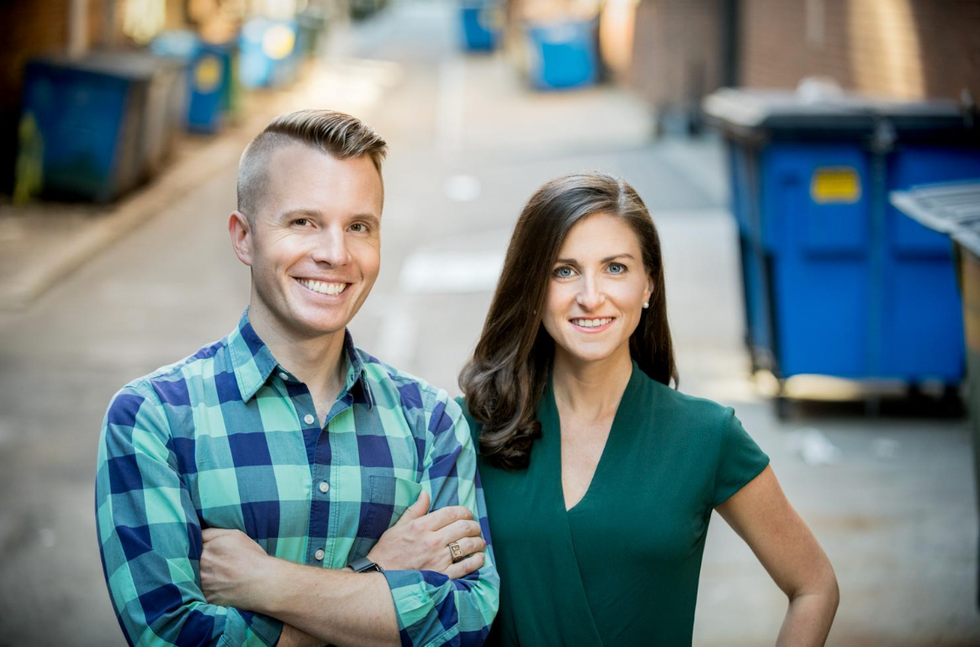 Ricky Ashenfelter & Emily Malina, Co-founders of Spoiler Alert
Spoiler Alert is a B2B waste prevention software that helps CPG brands better manage excess and short dated inventory. This inventory arises from various sources, whether that's overproduction, unsuccessful innovations, seasonal items, or promotional packaging.
We've built a sales and supply chain platform that provides manufacturers with the workflows, pricing intelligence, and networking tools to effectively discount this excess inventory that they're not able sell to their normal everyday customers and prevent unnecessary waste.
Years later, we're proud to be working with some of the largest brands in the world like Campbell Soup Company, Danone North America, Mondelēz International, Nestlé, and Kraft Heinz, and to have a team that's as mission-driven and excited about our work as we are. Spoiler Alert's commitment to its mission goes beyond software solutions. We're a remote-first company that cares deeply about DEI, impact, and giving back to our local communities. We hold quarterly volunteer days that connect back to our work on food waste, and we're proud members of Pledge 1%.

In 2022 alone, our platform helped manufacturers sell 325 million pounds of food that would otherwise have gone unsold. That's the equivalent impact of 270 million meals, or taking almost 13,000 cars off the road for a year.
Today, we're focused on continuing to connect with new brands to help optimize their supply chains. But we're also seeing how impactful these same process improvements can be for items outside of food, like health and beauty care, which still have expiration dates and are at risk of going to waste.
Along with our dedicated customers, we're on a mission to make an impact on processes, people, and the planet.