True
When Sue Hoppin was in college, she met the man she was going to marry. "I was attending the University of Denver, and he was at the Air Force Academy," she says. "My dad had also attended the University of Denver and warned me not to date those flyboys from the Springs."
"He didn't say anything about marrying one of them," she says. And so began her life as a military spouse.
The life brings some real advantages, like opportunities to live abroad — her family got to live all around the US, Japan, and Germany — but it also comes with some downsides, like having to put your spouse's career over your own goals.
"Though we choose to marry someone in the military, we had career goals before we got married, and those didn't just disappear."
Career aspirations become more difficult to achieve, and progress comes with lots of starts and stops. After experiencing these unique challenges firsthand, Sue founded an organization to help other military spouses in similar situations.
Sue had gotten a degree in international relations because she wanted to pursue a career in diplomacy, but for fourteen years she wasn't able to make any headway — not until they moved back to the DC area. "Eighteen months later, many rejections later, it became apparent that this was going to be more challenging than I could ever imagine," she says.
Eighteen months is halfway through a typical assignment, and by then, most spouses are looking for their next assignment. "If I couldn't find a job in my own 'hometown' with multiple degrees and a great network, this didn't bode well for other military spouses," she says.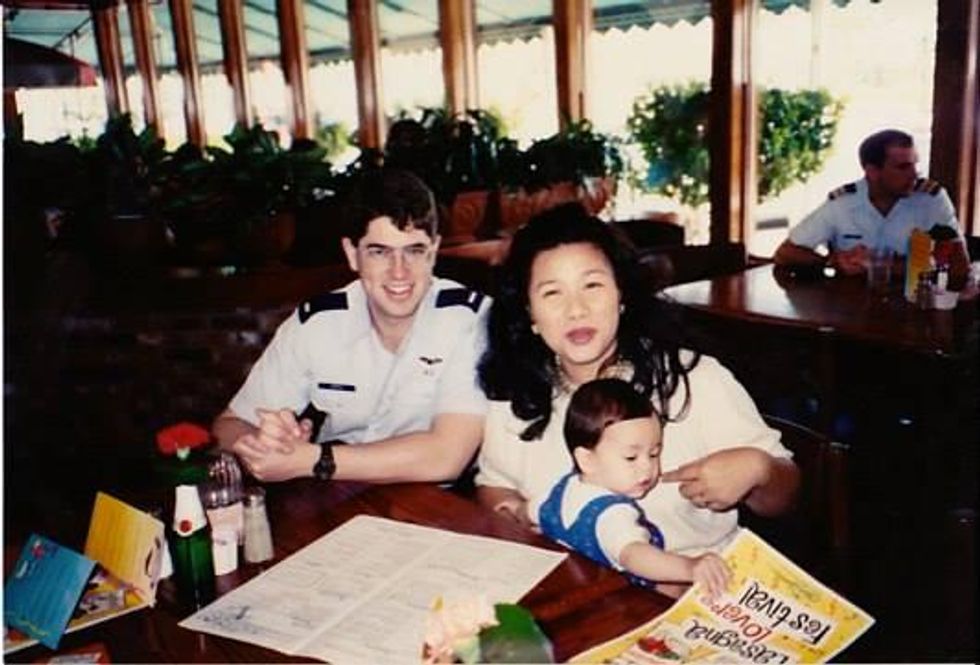 She's not wrong. Military spouses spend most of their lives moving with their partners, which means they're often far from family and other support networks. When they do find a job, they often make less than their civilian counterparts — and they're more likely to experience underemployment or unemployment. In fact, on some deployments, spouses are not even allowed to work.

Before the pandemic, military spouse unemployment was 22%. Since the pandemic, it's expected to rise to 35%.
Sue eventually found a job working at a military-focused nonprofit, and it helped her get the experience she needed to create her own dedicated military spouse program. She wrote a book and started saving up enough money to start the National Military Spouse Network (NMSN), which she founded in 2010 as the first organization of its kind.
"I founded the NMSN to help professional military spouses develop flexible careers they could perform from any location."
"Over the years, the program has expanded to include a free digital magazine, professional development events, drafting annual White Papers and organizing national and local advocacy to address the issues of most concern to the professional military spouse community," she says.
Not only was NMSN's mission important to Sue on a personal level she also saw it as part of something bigger than herself.
"Gone are the days when families can thrive on one salary. Like everyone else, most military families rely on two salaries to make ends meet. If a military spouse wants or needs to work, they should be able to," she says.
"When less than one percent of our population serves in the military," she continues, "we need to be able to not only recruit the best and the brightest but also retain them."
"We lose out as a nation when service members leave the force because their spouse is unable to find employment. We see it as a national security issue."
"The NMSN team has worked tirelessly to jumpstart the discussion and keep the challenges affecting military spouses top of mind. We have elevated the conversation to Congress and the White House," she continues. "I'm so proud of the fact that corporations, the government, and the general public are increasingly interested in the issues affecting military spouses and recognizing the employment roadblocks they unfairly have faced."
"We have collectively made other people care, and in doing so, we elevated the issues of military spouse unemployment to a national and global level," she adds. "In the process, we've also empowered military spouses to advocate for themselves and our community so that military spouse employment issues can continue to remain at the forefront."
Not only has NMSN become a sought-after leader in the military spouse employment space, but Sue has also seen the career she dreamed of materializing for herself. She was recently invited to participate in the public re-launch of Joining Forces, a White House initiative supporting military and veteran families, with First Lady Dr. Jill Biden.
She has also had two of her recommendations for practical solutions introduced into legislation just this year. She was the first in the Air Force community to show leadership the power of social media to reach both their airmen and their military families.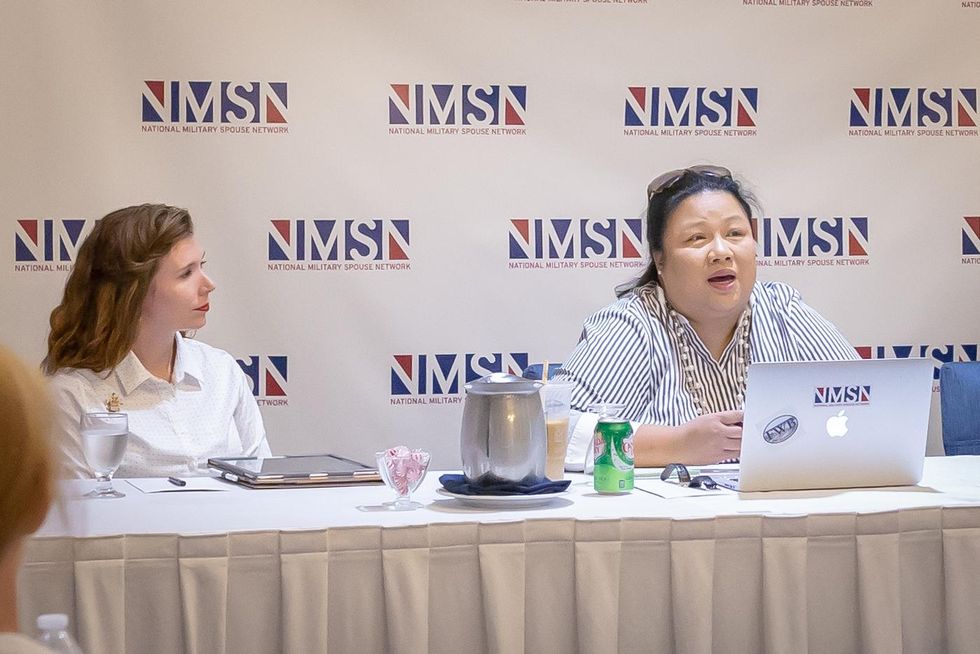 That is why Sue is one of Tory Burch's "Empowered Women" this year. The $5,000 donation will be going to The Madeira School, a school that Sue herself attended when she was in high school because, she says, "the lessons I learned there as a student pretty much set the tone for my personal and professional life. It's so meaningful to know that the donation will go towards making a Madeira education more accessible to those who may not otherwise be able to afford it and providing them with a life-changing opportunity."

Most military children will move one to three times during high school so having a continuous four-year experience at one high school can be an important gift. After traveling for much of her formative years, Sue attended Madeira and found herself "in an environment that fostered confidence and empowerment. As young women, we were expected to have a voice and advocate not just for ourselves, but for those around us."

To learn more about Tory Burch and Upworthy's Empowered Women program visit https://www.toryburch.com/empoweredwomen/. Nominate an inspiring woman in your community today!
True
Have you ever woken up one day and wondered if you were destined to do more in your life? Or worried you didn't take that shot at your dream?
FOX's new show "The Big Leap." is here to show you that all you need to take that second chance is the confidence to do so.
Watch as a group of diverse underdogs from all different walks of life try to change their lives by auditioning for a reality TV dance show, finding themselves on an emotional journey when suddenly thrust into the spotlight. And they're not letting the fact that they don't have the traditional dancer body type, age, or background hold them back.
Unfortunately, far too many people lack this kind of confidence. That's why FOX is partnering with the Movemeant Foundation, an organization whose whole mission is to teach women and girls that fitness and physical movement is essential to helping them develop self-confidence, resilience, and commitment with communities of like-minded girls.
For example, every year the foundation hosts a number of "We Dare to Bare" events to celebrate women of all shapes and sizes doing boxing, hip hop, yoga, and other boot camps — all just wearing their sports bras. They also have a BIPOC fitness grant program to empower women, businesses, and organizations that are leading the way in making wellness and fitness more inclusive.
When you feel good in your body, you're going to feel much more confident in all aspects of your life, and that will empower you to take a big leap, whether that's leaving your job to start a passion project, learning to dance, or getting on a flying trapeze at the age of 41.
Here are some of the big leaps that members of Movemeant told us they took:
If you want to support others in this mission — or go after it yourself — join FOX in supporting the Movemeant Foundation by donating or applying for one of their grants.

And don't forget to tune in to the series premiere of "The Big Leap" on Monday, September 20 at 9/8c on FOX.
True
Often, parents of children with special needs struggle to find Halloween costumes that will accommodate medical equipment or provide a proper fit. And figuring out how to make one? Yikes.
There's good news; shopDisney has added new ensembles to their already impressive line of adaptive play costumes. And from 8/30 - 9/26, there's a 20% off sale for all costume and costume accessory orders of $75+ with code Spooky.
When looking for the right costume, kids with unique needs have a lot of extra factors to consider: wheelchair wheels get tangled up in too-long material, feeding tubes could get twisted the wrong way, and children with sensory processing disorders struggle with the wrong kind of fabric, seams, or tags. There are a lot of different obstacles that can come between a kid and the ability to wear the costume of their choice, which is why it's so awesome that more and more companies are recognizing the need for inclusive creations that make it easy for everyone to enjoy the magic of make-believe.
Created with inclusivity in mind, the adaptive line is designed to discreetly accommodate tubes or wires from the front or the back, with lots of stretch, extra length and roomier cut, and self-stick fabric closures to make getting dressed hassle-free. The online shop provides details on sizing and breaks down the magical elements of each outfit and accessory, taking the guesswork out of selecting the perfect costume for the whole family.
Your child will be able to defeat Emperor Zurg in comfort with the Buzz Lightyear costume featuring a discreet flap opening at the front for easy tube access, with self-stick fabric closure. There is also an opening at the rear for wheelchair-friendly wear, and longer-length inseams to accommodate seated guests. To infinity and beyond!
An added bonus: many of the costumes offer a coordinating wheelchair cover set to add a major boost of fun. Kids can give their ride a total makeover—all covers are made to fit standard size chairs with 24" wheels—to transform it into anything from The Mandalorian's Razor Crest ship to Cinderella's Coach. Some options even come equipped with sounds and lights!
Catch our friends @Rollettes_LA dancing their way into spooky szn with our adaptive Halloween offerings, available… https://t.co/U6uPnf8EVl

— shopDisney (@shopDisney)1629144012.0
From babies to adults and adaptive to the group, shopDisney's expansive variety of Halloween costumes and accessories are inclusive of all.
Don't forget about your furry companions! Everyone loves to see a costumed pet trotting around, regardless of the occasion. You can literally dress your four-legged friend to look like Sven from Frozen, which might not sound like something you need in your life but...you totally do. CUTENESS OVERLOAD.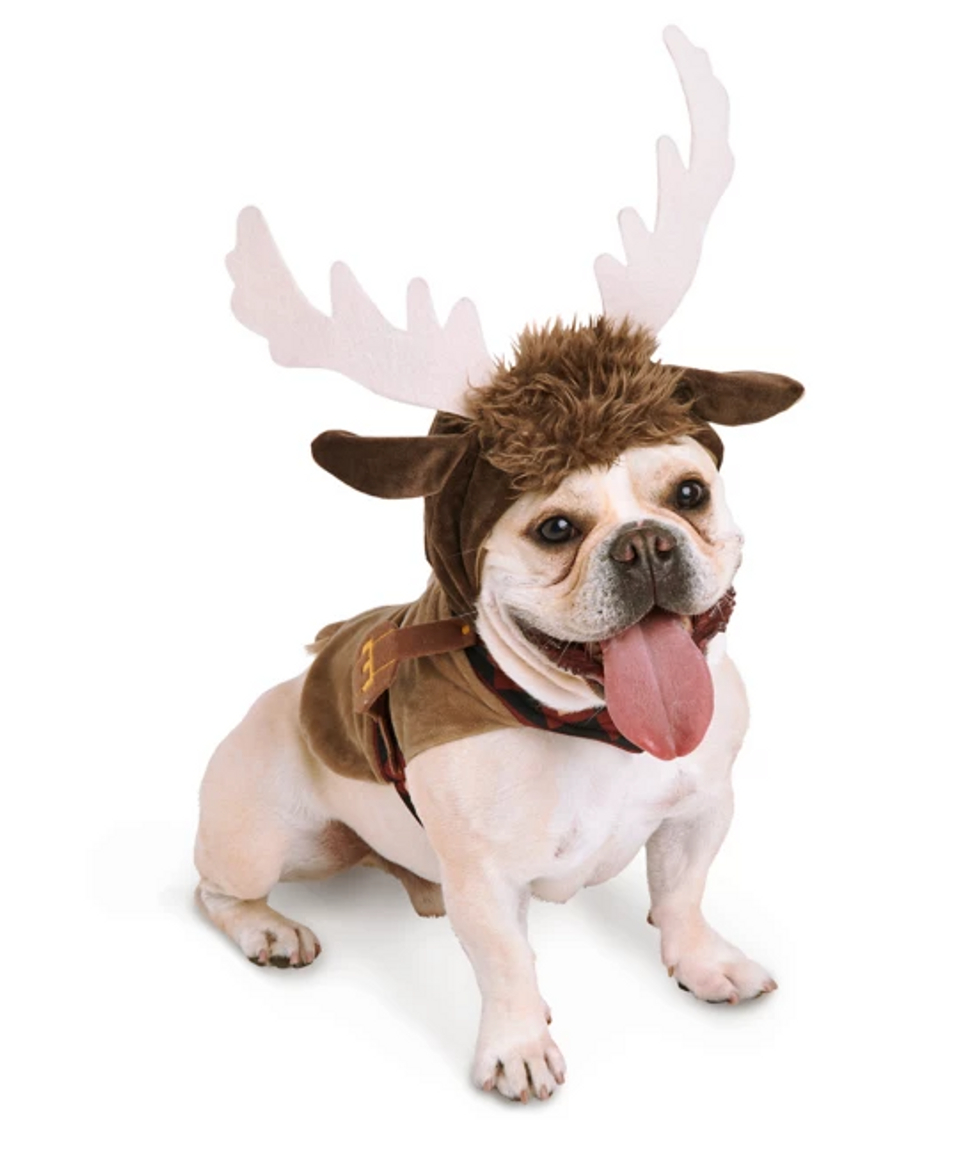 This year has been tough for everyone, so when a child gets that look of unfettered joy that comes from finally getting to wear the costume of their dreams, it's extra rewarding. Don't wait until the last minute to start looking for the right ensemble!
*Upworthy may earn a portion of sales revenue from purchases made through affiliate links on our site.
From Your Site Articles
Related Articles Around the Web
Get stories worth sharing delivered to your inbox