Democracy
Teen who was publicly body shamed by Matt Gaetz helps raise $168,000 for abortion funds
This is how you respond to a bully.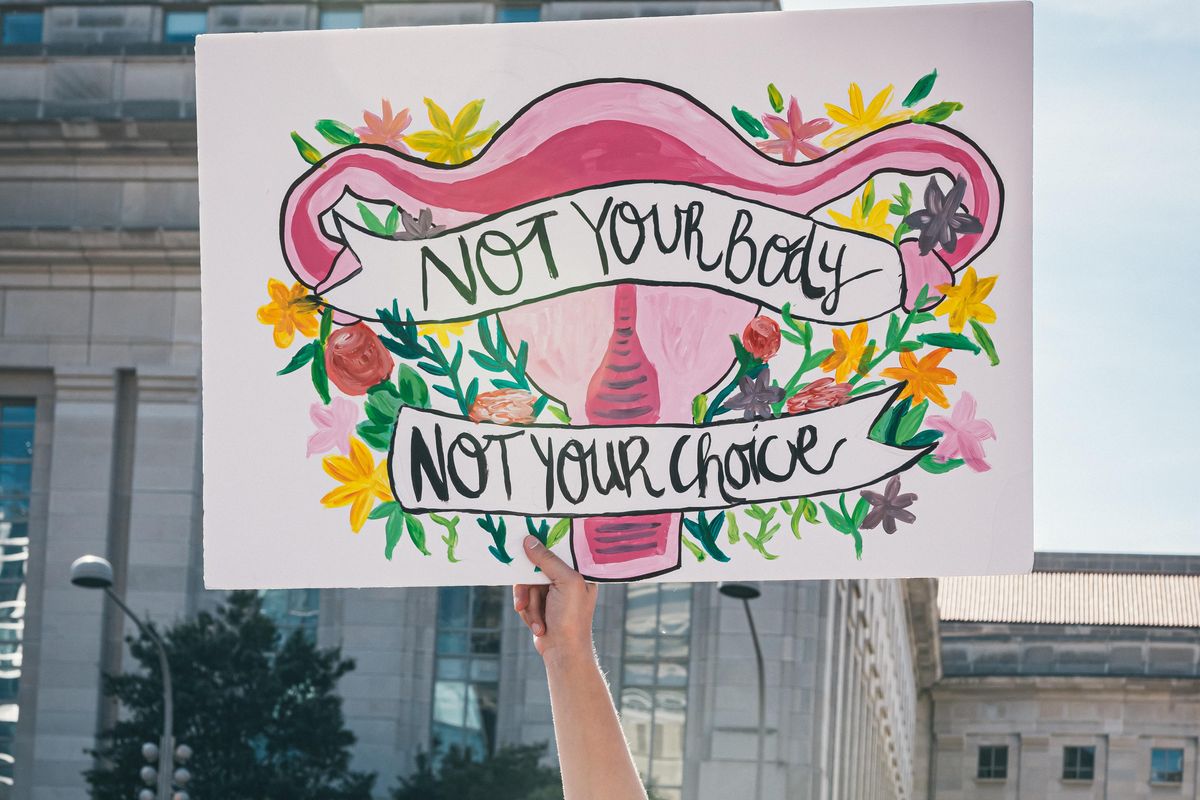 Sometimes things are said unintentionally that can hurt feelings or cause harm but sometimes things are intended to do just that.
At the Turning Point USA Student Action Summit in Tampa, Florida, congressman Matt Gaetz made comments that essentially body shamed an entire demographic of people. His comments didn't go unnoticed as they made the rounds of social media. Olivia Julianna, 19, decided to make a witty response to his remarks on Twitter before Gaetz took her profile picture and shared it in what appears to be an effort to shame the teen's appearance.
---
Now, no one can fully say whether Gaetz intended to cause harm with his speech or his tweet until he decides to clarify his reasoning. But it sure seems Julianna's sassy response ruffled his feathers a bit. The teen made it clear that she would not tolerate body shaming by writing, "Its come to my attention that Matt Gaetz — alleged pedophile — has said that it's always the 'odious... 5'2 350 pound' women that 'nobody wants to impregnate' who rally for abortion," the tweet read. "I'm actually 5'11. 6'4 in heels. I wear them so the small men like you are reminded of your place."
\u201cIts come to my attention that Matt Gaetz \u2014 alleged pedophile\u2014 has said that it\u2019s always the \u201codious.. 5\u20192 350 pound\u201d women that \u201cnobody wants to impregnate\u201d who rally for abortion. \n\nI\u2019m actually 5\u201911. 6\u20194 in heels. I wear them so the small men like you are reminded of your place\u201d

— Olivia Julianna \ud83d\uddf3 (@Olivia Julianna \ud83d\uddf3) 1658686805
Gaetz is currently being federally investigated for sex trafficking. The congressman denies these claims and has currently not been charged with a crime.
Julianna let the world know in no uncertain terms that type of behavior wasn't OK. Given Gaetz's original comments about abortion rights activists looking "like a thumb" and saying, "they're like 5'2", 350 pounds," it's no surprise he came right back at the teen by sharing her profile picture to his 1.6 million followers. He captioned the picture with, "Dander raised," which according to Merriam-Webster means "to become angry."
The exchange didn't end there. Instead of backing down after the politician publicly exposed her photo to more than a million people, Julianna saw an opportunity. After the quick tiff, the teen used the increased attention to fundraise for the Gen-Z for Choice Fund, which distributes money to 50 different abortion funds across America. Julianna told Today that tweeting about the fund, which included a link , has since raised $168,000. She told Today, "I wanted to highlight the positive work that I'm doing from this very negative sphere that I've been placed in."
Congressman Gaetz seems to be going out of his way to make others upset. Even Mike Pence's chief of staff, Marc Short, came out swinging, metaphorically of course in an unexpectedly strong statement on CNN. In the clip he implies that Gaetz will be unable to vote in the election due to him being incarcerated by the time November rolls around.
\u201cMarc Short, Mike Pence\u2019s chief of staff, on Matt Gaetz. \n\nI didn\u2019t expect this strong of a response.\u201d

— Yashar Ali \ud83d\udc18 (@Yashar Ali \ud83d\udc18) 1658792479
Julianna is the one coming out on top in this situation by using it to fundraise for a cause that is important to millions of people. I'm not sure what the future holds for this teen but something tells me she's someone we should be on the look out for in the future. She's a force.