It's become apparent we may need a refresher course on human versus non-human beings.
During the vice presidential debate on Oct. 4, 2016, Republican candidate Mike Pence referred to undocumented immigrants as "criminal aliens" at least three times.
When the topic turned to immigration, moderator Elaine Quijano asked Pence what he would tell undocumented immigrants who have not committed violent crimes and wish to stay in this country. That's when he uttered a two-word phrase that needs to quickly be removed from our shared vocabulary: "criminal aliens."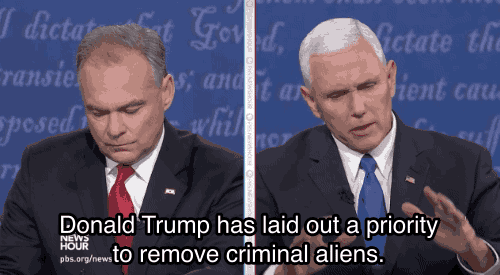 More