In her spoken word piece, "How Many More?" Lula Saleh shines a light on the treacherous journeys refugees endure and their uncertain futures if they survive the trip.
‌Throughout her stirring piece, equal parts poem and song, Saleh questions not just governments turning away refugees at their borders, but everyone who turns a blind eye to human suffering. ‌‌‌‌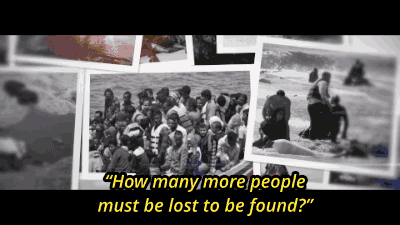 All GIFs from Infiniti Pictures/Vimeo.