Students across the country took part in a national walkout to end gun violence on March 14, 2018.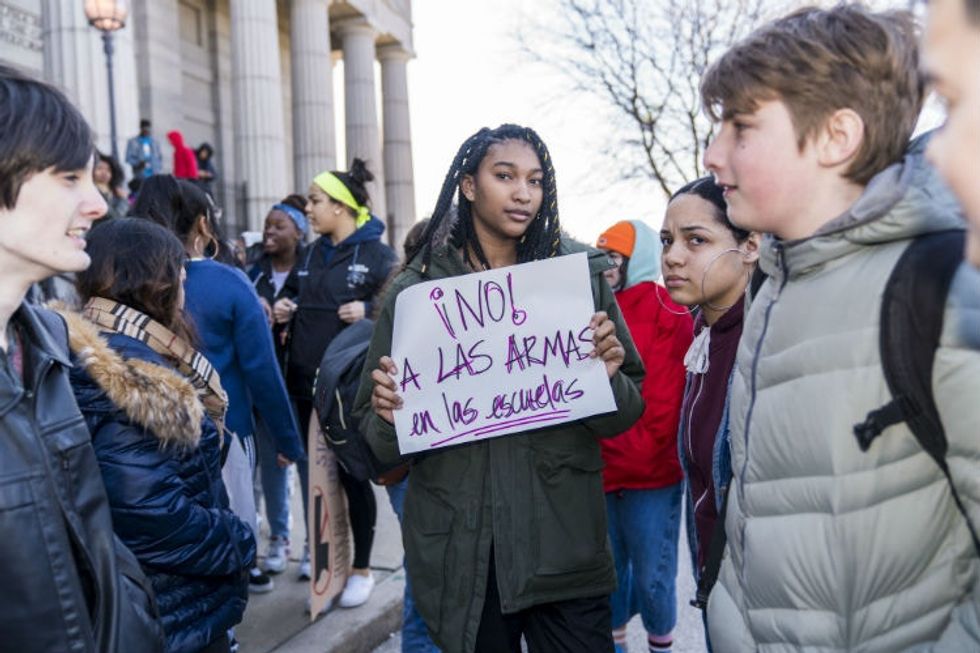 Students in Philadelphia participate in the walkout. Photo by Jessica Kourkounis/Getty Images.
Beginning at 10 a.m. local times, thousands of students at hundreds of schools abandoned their classrooms to send a clear message to legislators from coast to coast: They may be young, but they mean business when it comes to gun control.
Most Shared