popular
"This is EXACTLY how to be a proud ally to your kids."
Marlon Wayans is not here for ignorant commenters coming onto his Instagram page to share their small world perspectives about his gay 19-year-old daughter Amai.

Sadly, even in 2019, people remain deeply misinformed about what it means to be LGBTQIA and whether it's a choice or a born identity. There are still lots of children forced to leave their homes or hide their identities from homophobic parents, and there are still whole religious sects that want to determine who you're allowed to love and how you're allowed to express your gender and sexuality.
So, when a public figure is outspoken and supportive of their LGBTQIA family, in this case, Wayans' daughter, the homophobes sometimes feel it's their time to emerge from the shadows and share their very bad takes. On Monday, Wayans kicked off Pride Month by sharing a photo of Amai alongside a loving and supportive caption. He wrote:
"Happy Pride to my pride and joy. I wouldn't change one effing thing about you. Love you to the moon around the sun through the galaxies and back again."
For the most part, the thread rolling in was supportive, but there were a handful of extremely ignorant and pointed comments that Wayans felt it his duty to shut down.
There were the classic declarations of unfollowing: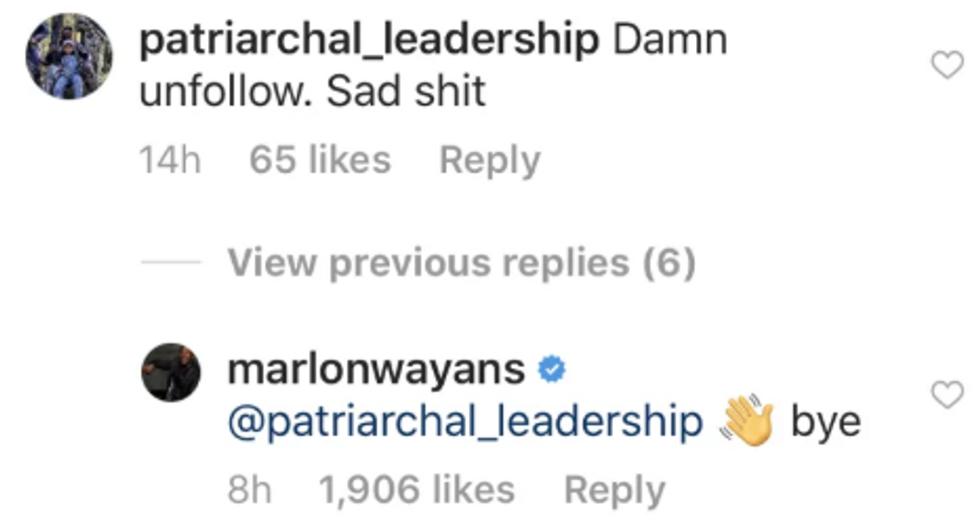 There was a commenter who went off about how "two girls can't make a baby" and being a parent isn't about saying yes to everything (apparently in this case not being homophobic is saying yes too much?!)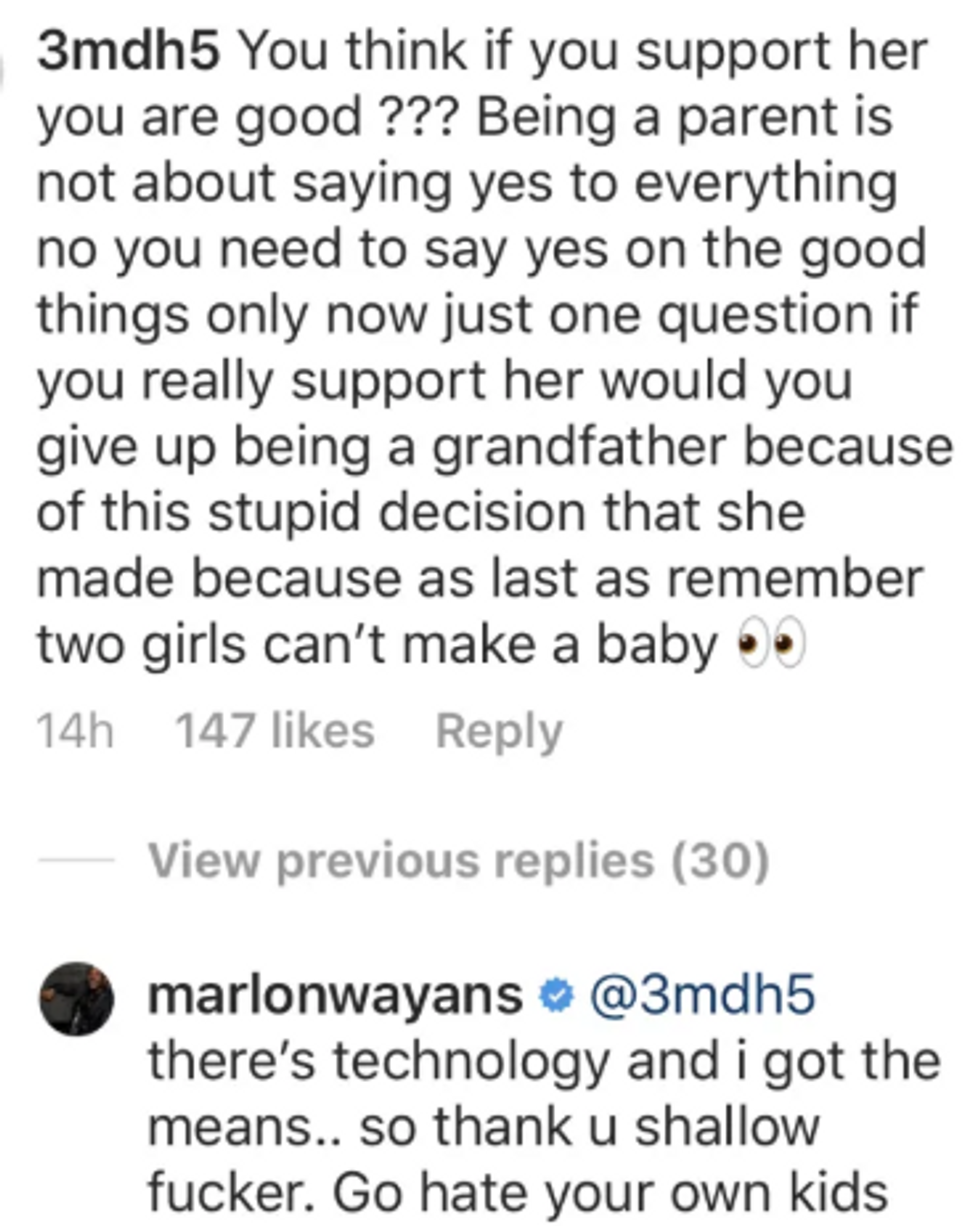 Perhaps, even wilder yet was the comment that suggested 19 is too young to know your own sexuality?! Wayans was quick to shut that down.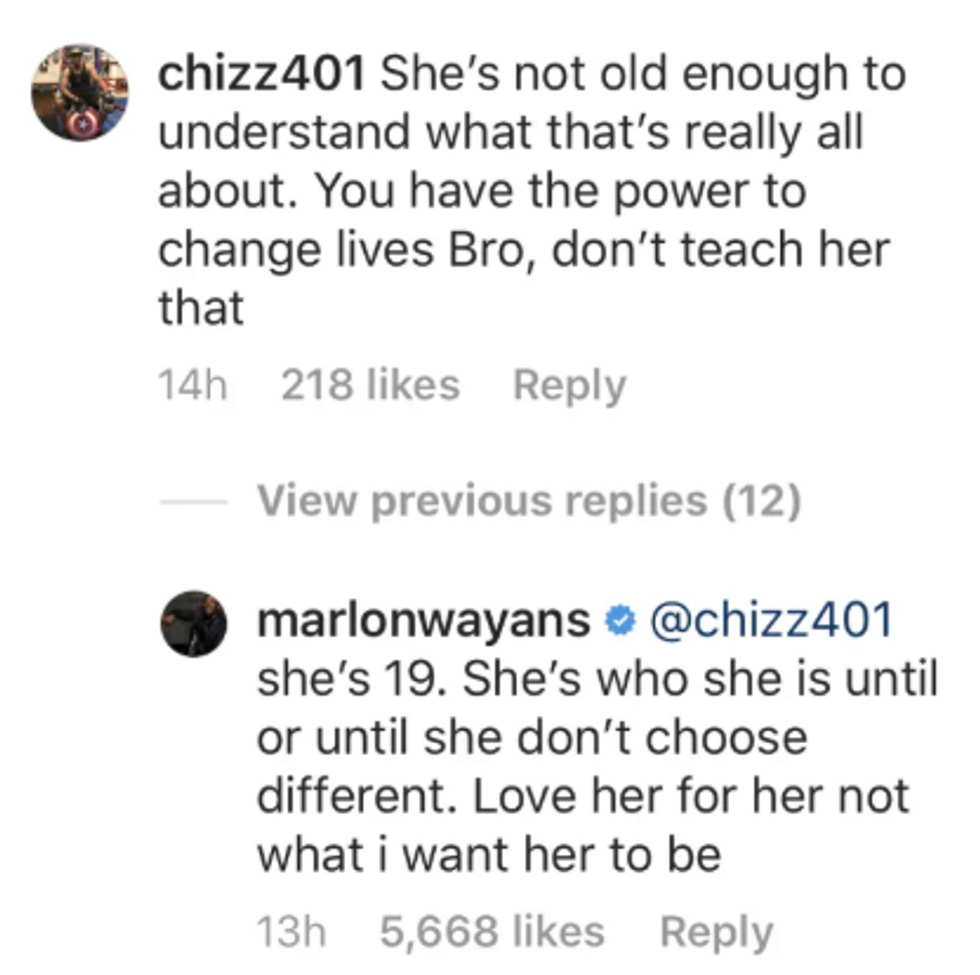 Another commenter suggested that he delete the negative and homophobic comments to keep the Pride post light and happy, to which Wayans said he believes it's important to leave them up as an example of how a lot of people still think.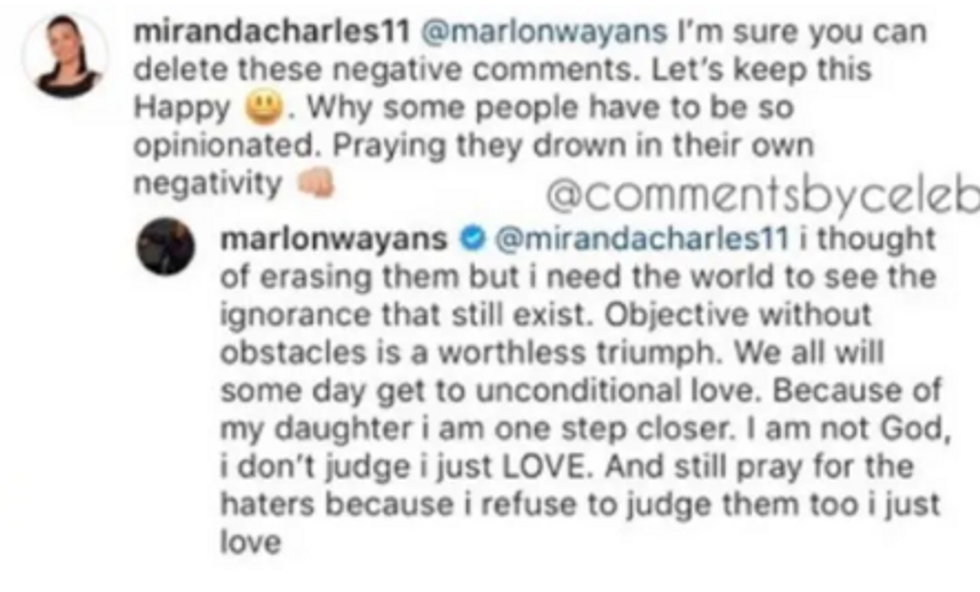 While there are sadly still a lot of loud homophobic people sharing their unsolicited opinions on the internet, it's clear that Amai Wayans has a proud and equally loud ally in her father.