Heroes
Tree-hugging never looked so good.
Warning: You might see a delightful influx of tree-huggers on your news feeds in the coming days.
The pics are pretty darn cute.
#Hug2Give: Partnering with Eddie Bauer to Raise Money for Forest Conservation https://t.co/D2OFlwEeSR #forestry https://t.co/W1BcSaKS7V

— TIMBERPRO (@TIMBERPRO)1472651488.0
But they're also pretty darn impactful.
Hug a tree and help support @AmericanForests @eddiebauer #onetree #hug2give campaign. https://t.co/nF4jrEpwxN

— Public Land Lover (@Public Land Lover)1472578062.0
And we have actor Ryan Reynolds, in part, to thank.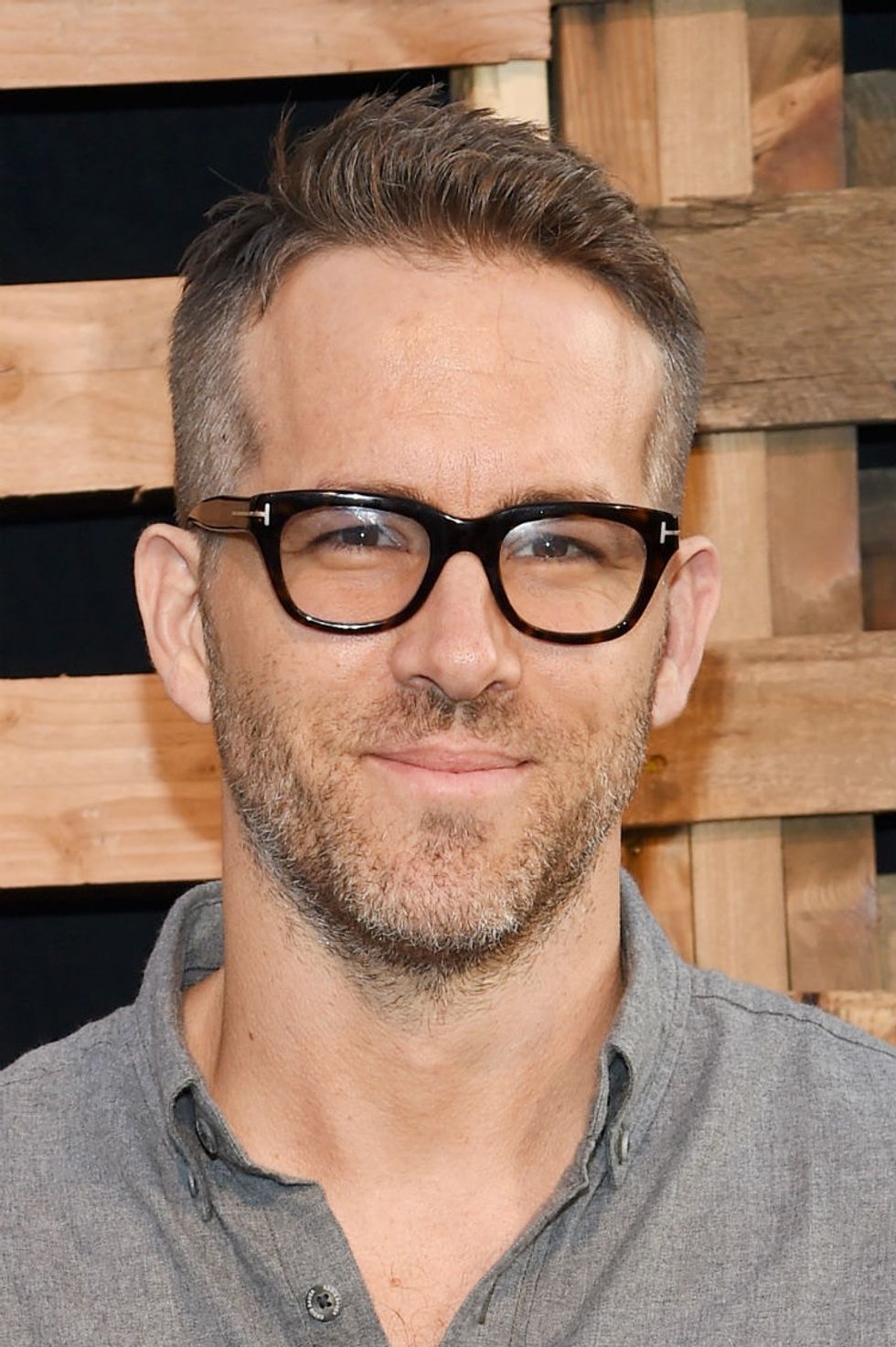 Reynolds is using his platform to get the word out on the One Tree Initiative, a campaign in support of American Forests.
The nonprofit runs a number of programs focused on everything from planting trees and protecting urban forests to awareness campaigns and advocating for public conservation policies.
<p>"American Forests is an amazing organization <a href="http://www.huffingtonpost.com/entry/ryan-reynolds-is-a-hugger-especially-when-it-comes-to-trees_us_57c72d8de4b0a22de093beaa?section=&amp;" target="_blank">that speaks right to my heart</a>," Reynolds told The Huffington Post at an event for the initiative in New York City on Sept. 1, 2016. </p><div><div class="push-wrapper--mobile" data-card="image" data-reactroot=""><img type="lazy-image" data-runner-src="https://assets.rebelmouse.io/eyJhbGciOiJIUzI1NiIsInR5cCI6IkpXVCJ9.eyJpbWFnZSI6Imh0dHBzOi8vYXNzZXRzLnJibC5tcy8xOTQ5OTE3My9vcmlnaW4uanBnIiwiZXhwaXJlc19hdCI6MTY1OTUzMzYzNX0.hK8QWk_Sr1ZMNs4S1nwSPr-8huneERCQAvB6JA7Byl0/img.jpg?width=980" id="6f25a" class="rm-shortcode" data-rm-shortcode-id="ed553baf2f5c3373efac578d6052777a" data-rm-shortcode-name="rebelmouse-image"><div class="image-caption"><p>Photo by Dimitrios Kambouris/Getty Images for Eddie Bauer.</p></div></div></div><p>"I wanted to be an actor and I wanted to be an environmentalist, those were the two things that I wanted to do," he said. "And this partnership has just kind of been a match made in heaven." </p><h2>The One Tree Initiative is encouraging supporters to share photos of themselves hugging trees on social media.</h2><p>For every pic shared using the hashtags <strong>#hug2give</strong> and <strong>#onetree </strong>— as well as tagging <strong>@eddiebauer</strong> and <strong>@americanforests</strong> — Eddie Bauer will donate $50 to American Forests, with each dollar going toward the planting of one tree (up to 25,000 trees).</p><div><div class="push-wrapper--mobile" data-card="image" data-reactroot=""><img type="lazy-image" data-runner-src="https://assets.rebelmouse.io/eyJhbGciOiJIUzI1NiIsInR5cCI6IkpXVCJ9.eyJpbWFnZSI6Imh0dHBzOi8vYXNzZXRzLnJibC5tcy8xOTQ5OTE3NC9vcmlnaW4uanBnIiwiZXhwaXJlc19hdCI6MTYyMTQ2ODEwOH0.eyxSKwHqEMJVlKHID1q8Odldz2-0Te8f3aZXHxrUxuQ/img.jpg?width=980" id="1aff3" class="rm-shortcode" data-rm-shortcode-id="dc663ca517d19d165d943076395ac64c" data-rm-shortcode-name="rebelmouse-image"><div class="image-caption"><p>Photo by Dimitrios Kambouris/Getty Images for Eddie Bauer.</p></div></div></div><p>The campaign runs through Sept. 15, 2016.</p><h2>So, yes — snapping a pic of you hugging a tree and sharing it online can result in <em>50 new trees</em> being planted.</h2><p>For a limited time, a photograph is worth a thousand words <em>and</em> 50 trees.</p><div id="7374e" class="rm-shortcode" data-rm-shortcode-id="MOACJV1559348593"><blockquote class="twitter-tweet twitter-custom-tweet" data-twitter-tweet-id="770977551472656385" data-partner="rebelmouse"><div style="margin:1em 0">Help @AmericanForests plant trees with a tree hugging pic! #hug2give #onetree @eddiebauer https://t.co/xGmRB9cLcO</div> — Murphy Westwood (@Murphy Westwood)<a href="https://twitter.com/MurphyWestwood/statuses/770977551472656385">1472650346.0</a></blockquote></div><h2>Reynolds has been a big fan of American Forests for a while now.</h2><p>In November 2015, he helped the organization <a href="https://extratv.com/videos/0-0hgjvhn4/" target="_blank">plant its 50 millionth tree</a> — yes, 50 <em>millionth — </em>in San Bernardino, California. </p><div><div class="push-wrapper--mobile" data-card="image" data-reactroot=""><img type="lazy-image" data-runner-src="https://assets.rebelmouse.io/eyJhbGciOiJIUzI1NiIsInR5cCI6IkpXVCJ9.eyJpbWFnZSI6Imh0dHBzOi8vYXNzZXRzLnJibC5tcy8xOTQ5OTE3NS9vcmlnaW4uanBnIiwiZXhwaXJlc19hdCI6MTYzMjQ1MjUxNX0.iBUMsLLfH68qvHPuuxe0qkH9wZMIS_YZXr5qnfp7SSY/img.jpg?width=980" id="79de7" class="rm-shortcode" data-rm-shortcode-id="3135ec72b45bd5044d638b7a020b145f" data-rm-shortcode-name="rebelmouse-image"><div class="image-caption"><p>Photo by Charley Gallay/Getty Images for Eddie Bauer.</p></div></div></div><p>"It's something that I really feel passionate about in making sure my kids have [a clean earth] when they grow up as well," Reynolds explained at the planting ceremony.</p><p>Also, he named the 50 millionth tree <a href="https://extratv.com/videos/0-0hgjvhn4/" target="_blank">Gordon</a>, which feels like an important detail.</p><h2>Planting trees isn't just a frivolous way to make our landscapes prettier. Trees make a huge difference.</h2><p>Trees help clean our air, keep our weather patterns consistent, enhance our urban spaces to boost quality of life, and <a href="https://www.americanforests.org/why-it-matters/" target="_blank">a number other great services</a> we probably don't even think about but benefit from greatly.</p><p><strong>So go snap a tree-hugging selfie, post it online using the hashtags, and make Ryan Reynolds' day. Mother Earth, and future generations, will thank you for it.</strong></p><div><div class="push-wrapper--mobile" data-card="image" data-reactroot=""><img type="lazy-image" data-runner-src="https://assets.rebelmouse.io/eyJhbGciOiJIUzI1NiIsInR5cCI6IkpXVCJ9.eyJpbWFnZSI6Imh0dHBzOi8vYXNzZXRzLnJibC5tcy8xOTQ5OTE3Ni9vcmlnaW4uanBnIiwiZXhwaXJlc19hdCI6MTYzODM5MzQyN30.B2NauzCoQYFdIDo0Ds0sYJbwD-u7-vwfTYNlHt6mt6A/img.jpg?width=980" id="24497" class="rm-shortcode" data-rm-shortcode-id="9a13b7eaf1e64061e2b51aa9072ef2ca" data-rm-shortcode-name="rebelmouse-image"><div class="image-caption"><p>Photo by Charley Gallay/Getty Images for Eddie Bauer.</p></div></div></div>