If ships really do have souls, the Kodiak Queen's must have been a weary one.
It's an old ship, first launched as a Navy barge in 1940 under the uninspiring moniker YO-44, and it's had its share of experiences. On Dec. 7, 1941, for instance, it was moored in Pearl Harbor, Hawaii, when the Japanese attacked. The crew had to scramble to avoid the bombs while all around them, other ships and their sailors sank to the bottom of the harbor.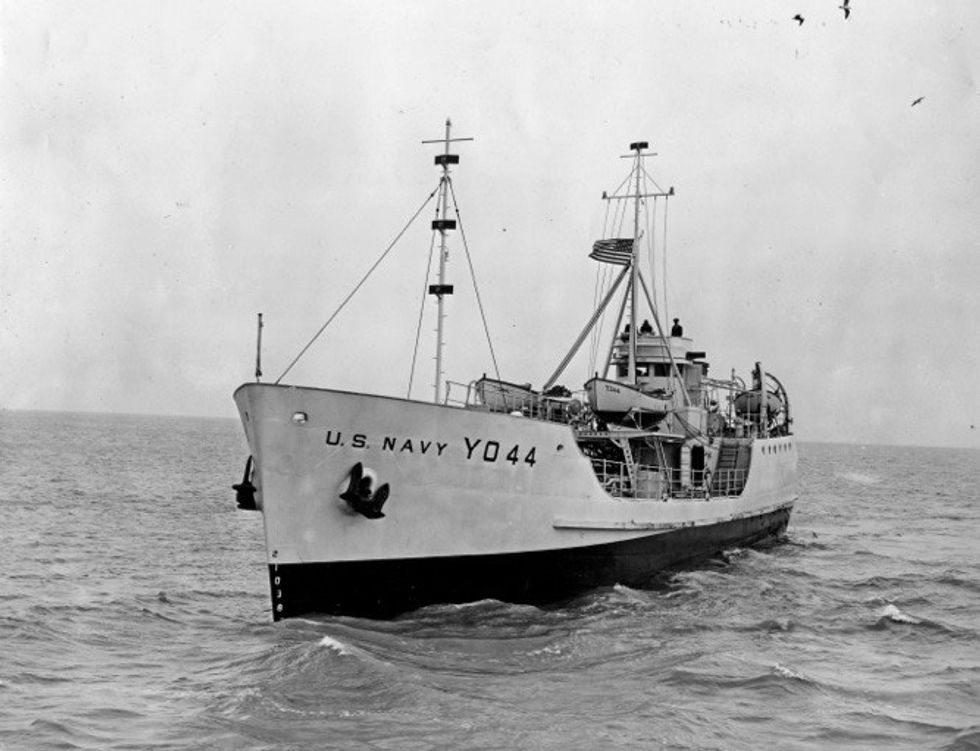 Photo from BVI Art Reef, used with permission.