Culture
American gymnast Suni Lee just made history, winning gold in the all-around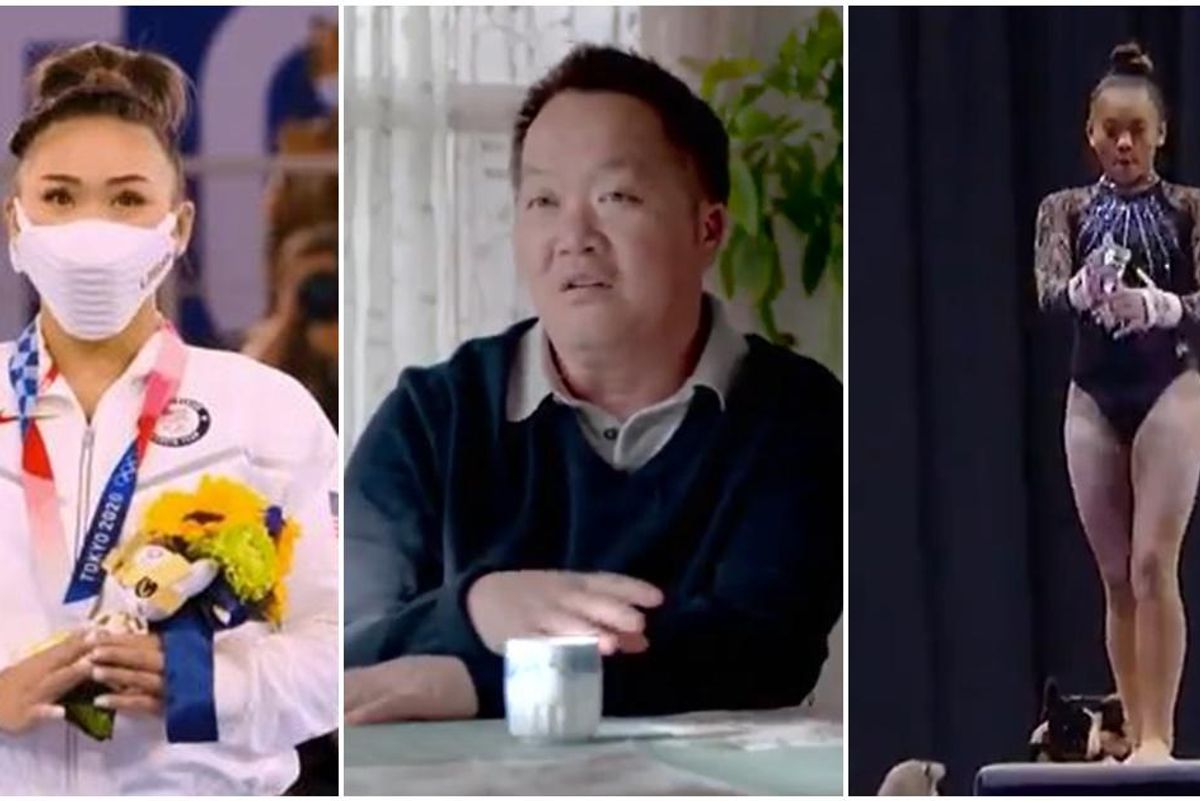 via Twitter
Suni Lee, 18, a Team USA member from Minnesota, became the Olympic all-around gymnastics champion on Thursday night.

"It feels super crazy, I definitely didn't think I'd be here in this moment with the gold medal," Lee said after her win. "I'm just super proud of myself for making it here because there was a point in time when I wanted to quit."
Lee may be proud of herself, but she is just as excited to share the victory with the Hmong community and her father. Lee is the first Hmong American athlete to ever compete in the Olympics and the first Asian American to win the gold in the Olympics' all-around competition.
---
The Hmong people are a Southeast Asian ethnic group that lives mostly in southern China, Vietnam, Laos, Thailand, and Myanmar. After the Vietnam War, many Hmong refugees settled in America, with the largest communities developing in California, Minnesota, and Wisconsin. As of the 2010 census, 260,073 Hmong people reside in the United States.
Lee says that the Hmong community back home is "really close." She says that her success "means a lot to the Hmong community ... and to just be an inspiration to other Hmong people [means] a lot to me too."

The gold medalist also shares the victory with her father John Lee who built her a balance beam when she was a child because her family couldn't afford to buy one. The beam still sits in the family's backyard to this day.
SHE DID IT 👏 Suni Lee's family reacting to her gold medal is incredible 🥺 🥺 🥺 🥺 (via @Gia_Vang) https://t.co/ze0WJSjCp8

— SportsCenter (@SportsCenter) 1627565670.0
John Lee was injured in 2019 after falling from a ladder and became paralyzed from the chest down.

John's injury happened two days before his daughter was to participate in the 2019 U.S. National Gymnastics Championships. She almost backed out of the competition but her father encouraged her to continue from the hospital. She later told NBC that she thought of him "the whole time and it helped me a lot."
Gymnast Suni Lee's biggest cheerleader on her unbelievable journey to the #TokyoOlympics? Her dad. And now she's… https://t.co/oLJhZA1ZJl

— #TokyoOlympics (@#TokyoOlympics) 1627435541.0
"I wish he was here," she said on the Today Show Thursday after her victory. "He always told me if I win the gold medal he would come out on the ground and do a backflip. It's sad that he can't be here, but this is our dream, and this our medal."

"We both worked for this. He sacrificed everything to put me in gymnastics. Both my parents really have," said Lee, one of six children in her family. "This is my family's medal, my medal, my coach's medal."
Lee had stated publicly that her goal was to win the silver in the all-around because she was competing against teammate Simone Biles who is considered by many to be the greatest gymnast of all time. Biles withdrew from the all-around because of mental stress, giving Lee a path to victory.
Suni Lee just did that… She's now the All-Around champion!!! https://t.co/L4pZ22sUvz

— Tyler Roney (@Tyler Roney) 1627563657.0
On Thursday, Lee seemed to nail every routine with a sense of ease like it was practice, not the greatest competition of her life. She performed exquisitely in the floor exercise, even though her coach, Jess Graba, added new choreography that morning.

Rebeca Andrade of Brazil won silver and Angelina Melnikova of Russia won the bronze in the all-around.
"I didn't even think I'd ever get here," Lee said after her victory. "It doesn't even feel like I'm in real life."