Family
Grateful mom shares video of hiding surprise cash in diaper boxes and formula cans at Target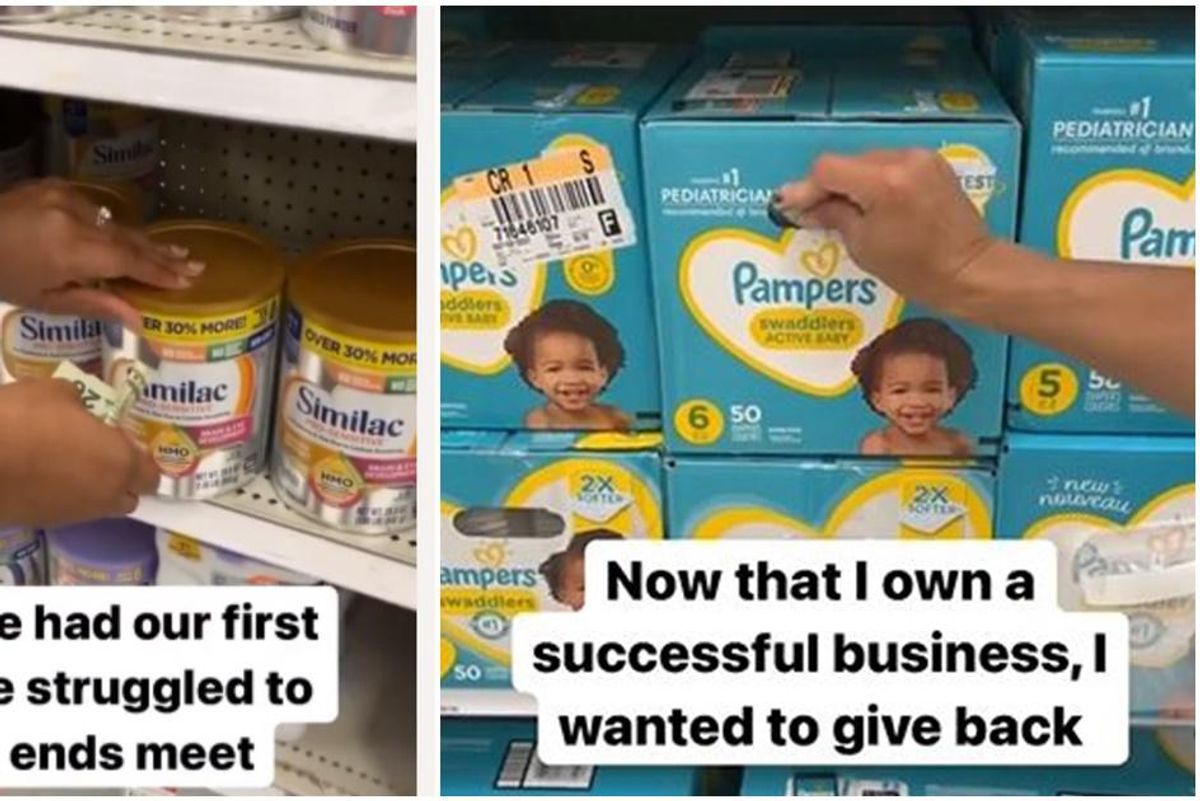 via Krystal Duhaney / Instagram
New parents are under an incredible amount of stress. It's hard to get a good night's sleep, you're constantly worrying about your newborn, and the diapers and formula put a real strain on the family budget

Self-described "Momprenuer," Krystal Duhaney, has two children and is a board-certified lactation consultant so she knows how hard it can be for new parents. Six years ago, she started Milky Mama, a company that provides lactation products to help new mothers produce milk.
After finding success helping new parents, she and her husband have decided to pay it forward by surprising new parents with a few extra dollars to get by.
---
The couple stopped by a few Target locations in the Los Angeles area and slipped money into diaper boxes and formula cans.
"Being a parent can be tough!" she wrote. "So, Hubby and I went to various Target stores in Southern California and hid money in baby items. We hope that the parents that purchase these items have a brighter day when they find our gifts."
This isn't the first time Duhaney has given back to her community. Last year, she started a scholarship to encourage Black people to become certified lactation consultants.