Joy
Welcome to The Sports Bra—the first bar for women's sports only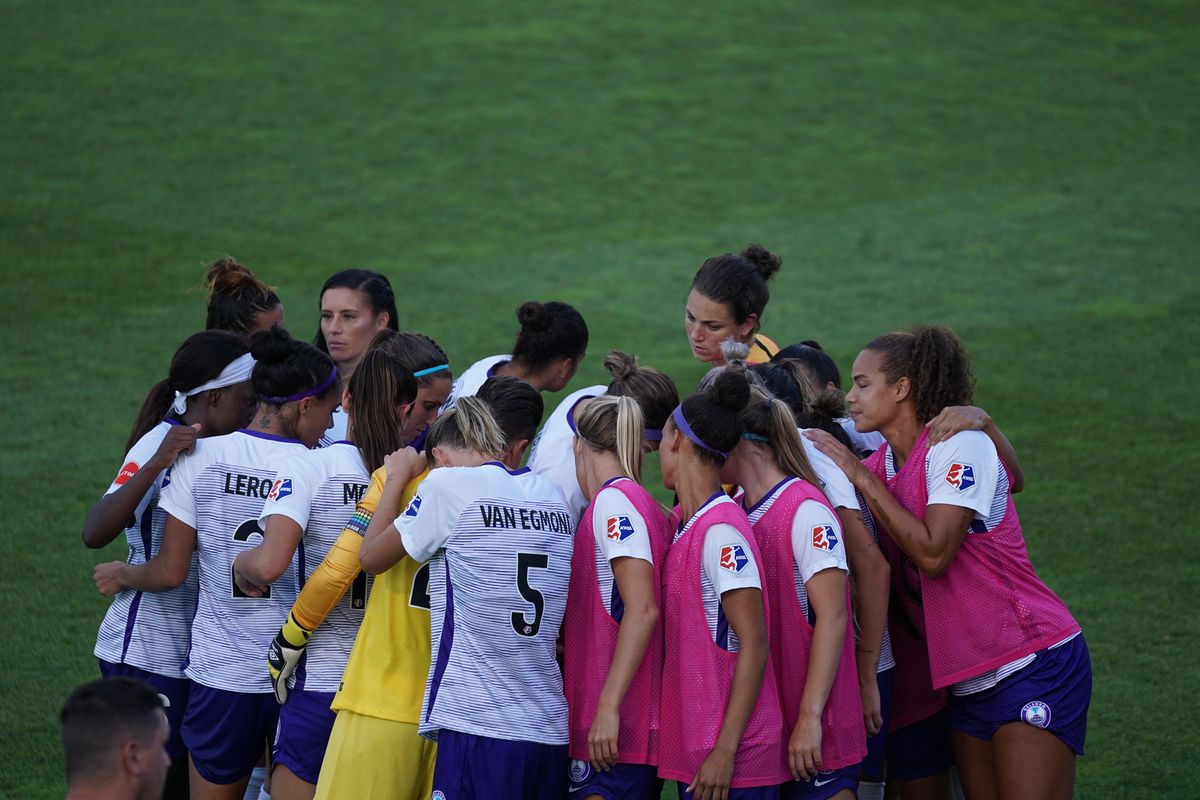 Sometimes you wanna go where everybody knows your name … and also where women's sports finally get the attention they deserve.
Welcome to a bar that finally has both.
At this Portland pub, the TV screens are dominated by female athletes, whether that be in gymnastics, basketball, soccer, you name it. The drinks served come from a women-owned distillery and have clever sports-themed names, like the GOAT (gin, orgeat, aperol, tangerine juice) and the Triple Axel, a nod to Tonya Harding's signature move.
The spot is aptly named The Sports Bra. Because yes, it supports women.
---
According to a Unesco study, 40% of professional athletes are female. And yet, women's sports make up only 4% of all sports coverage.
Founder, owner and sports fan Jenny Nguyen told The Guardian, "Our approach is to take that 4% that is showing and put it on blast."
Nguyen came up with the idea after watching a championship women's game on a tiny TV—the only one in the bar—with no sound. She knew the only way she'd ever be able to watch a game with all the fanfare would be to create her own space.
Her unique establishment aims to not only shine a light on the gender imbalance of sports coverage, but to tip the scales as well.
At The Sports Bra, there's really only one winning strategy at play: "belonging, acceptance, and celebration for all."
The food menu includes much more than traditional bar grub to accommodate for vegetarian, vegan and even dairy-free folks (nachos are great, but choices are better), plus you won't be seeing a "women only" sign on the door.
Even kids are welcome, as the bar believes "exposing them to women's sports can have lasting impacts on their understanding of equity in sports and in life." It sounds like an oasis for the mom who just wants to eat some fried cauliflower and watch some WNBA with kids in tow.
Five television screens are mounted on the walls, along with framed jerseys and memorabilia from various women's teams. When there are no women's games available to play, the TVs will simply be turned off. Again, illuminating the lack of coverage available.
In making this dream a reality, Nguyen has been a team player. "It really has taken a village," she told Oregon Live, calling her staff "the best staff on the planet."
That village includes Nguyen's cousin Ayu, who painted the bar's giant sports themed mural filled with bold greens and pinks.
In terms of concept, execution and intention, so far The Sports Bra has been a slam dunk.
The bar had its grand opening on April 1, but the turnout was no joke. Crowds spilled out onto the sidewalk. Cheerleaders waved pom poms. The Kickstarter campaign had already raised $100,000 from backers. People happily waited for hours just to take a peek inside. Safe to say, they were betting on the bar's success.
It might be the only one of its kind for now, but hopefully that will change soon. In the meantime, we'll be cheering Nguyen and her team from the sidelines.