More
Kony 2012 took the world by storm, making Joseph Kony Famous.The campaign was an undeniable success, raising awareness of Uganda's plight to millions of people around the world. With that success came criticism. Really valid criticism. Which led Invisible Children to respond with a second video, addressing some of the concerns. But not all of them. Here's something you should definitely be concerned about.EDITOR'S NOTE: Directly below this infographic is Invisible Children's response to our criticism. Please make sure to read it.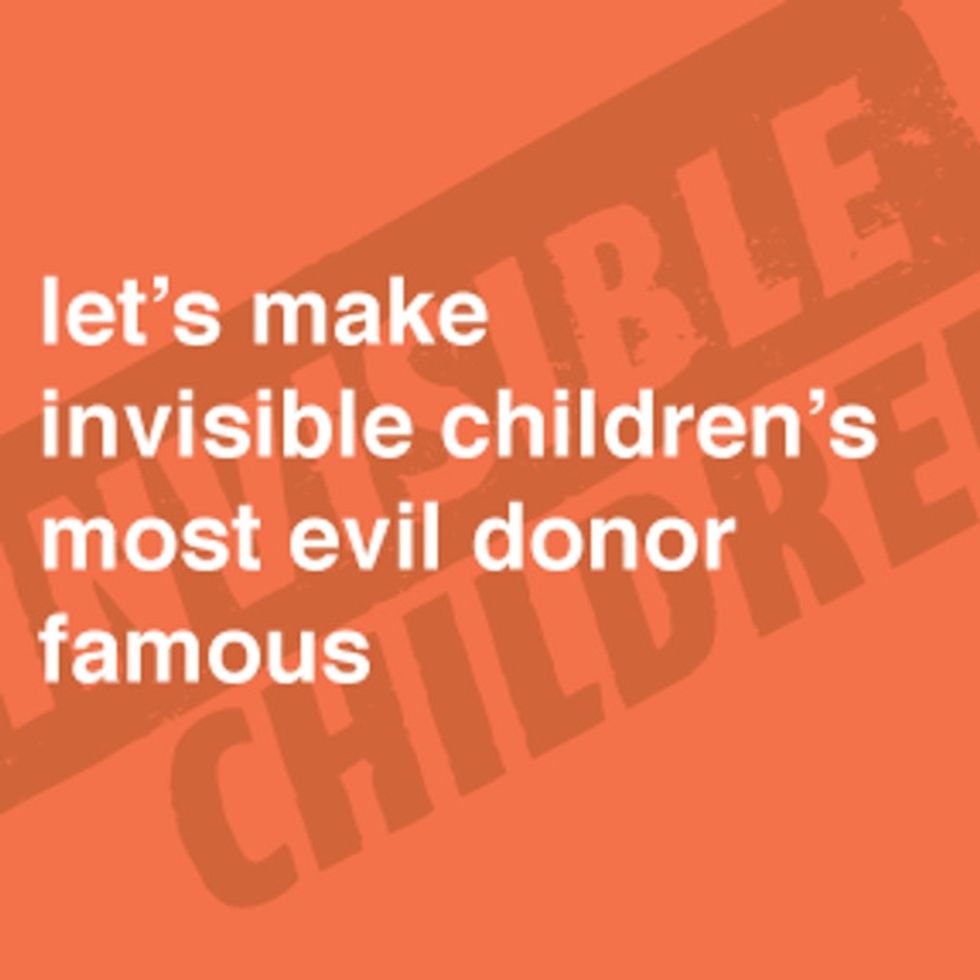 UPDATE: Invisible Children has made a statement in response:
Invisible Children believes in the equality of all people around the globe and is in no way an anti-gay organization. We stand firmly against any form of the Anti-Homosexuality Bill that has been proposed in Uganda, and commend the tremendous progress the Ugandan LGBTI community has made in showing the world that gay rights are indeed human rights. We are deeply saddened and troubled by recent attempts by some to associate Invisible Children with a pernicious anti-gay worldview. We believe that hate in any form is detrimental to our mission and that the liberty of all human beings is bound together.
Continue reading
the full statement here
.
LGBTQ Organizations in Africa that could use your help (from the Advocate):
Centre for the Development of People • Gay and Lesbian Coalition of Kenya •Freedom and Roam Uganda • Uganda Civil Society Coalition on Human Rights and Constitutional Law • Sexual Minorities Uganda

If you want to learn more:
Truth Wins Out • Bruce Wilson • Boing Boing - KONY, IC • The Guardian - Part I, Part II.
Harper's Magazine - The Fellowship (AKA The Family) .


Thanks for making it all the way through this. If you really do want to do something,
try clicking the share via twitter button below
. It will ask the question that needs answering, directly to the CEO of Invisible Children.