popular
Ruth Bader Ginsburg says her pancreatic cancer didn't get in the way of her workouts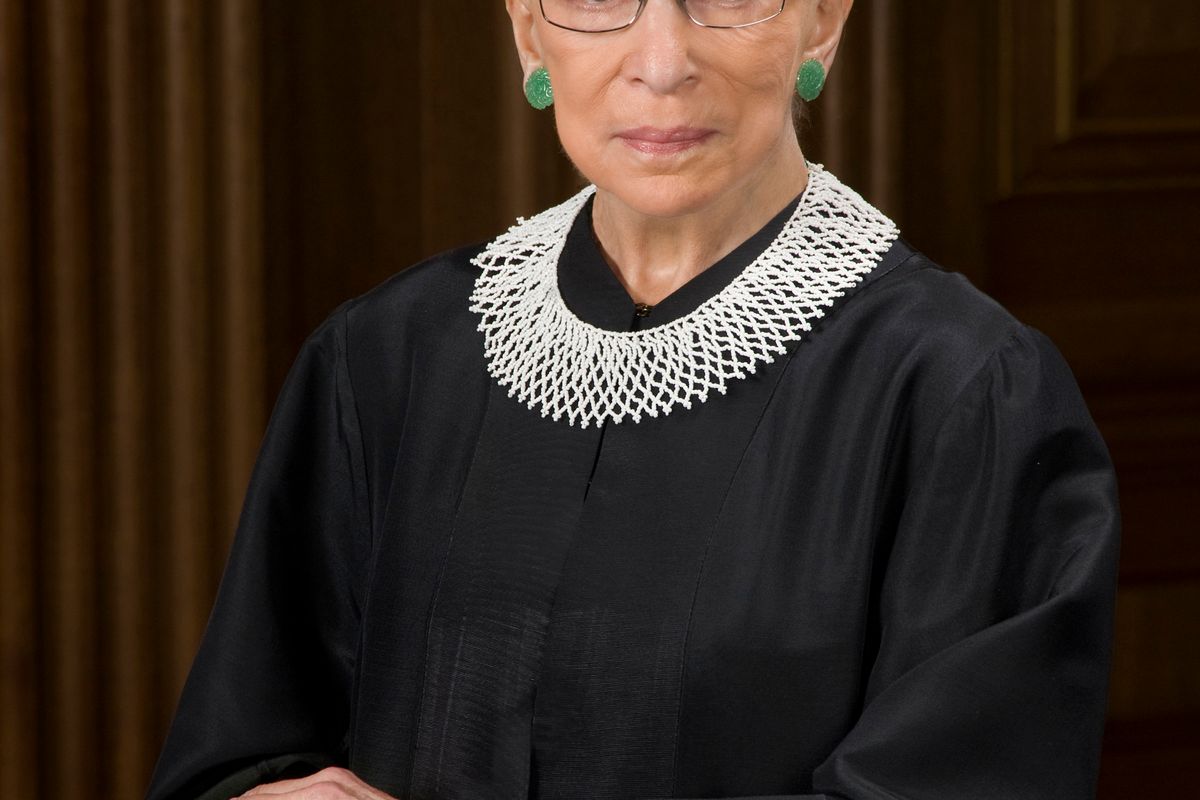 Ruth Bader Ginsburg is famous for her workouts. When the documentary RBG came out, the trailer started with her pumping iron (or rather, hand weights). In 2017, her personal trainer, Bryant Jonhson, even wrote a book about her, entitled The RBG Workout: How She Stays Strong ... And You Can Too! And when she did her fitness routine with Stephen Colbert, he struggled. The 86-year-old Supreme Court justice still gets her reps in, even after her recent bout with pancreatic cancer. Like that's going to stop her?
Stephen Works Out With Ruth Bader Ginsburgyoutu.be
---
The Notorious RBG mentioned her physical fitness while speaking at the University of California – Berkley School of Law. Ginsburg was part of a lecture honoring the school's first female dean, Herma Hill Kay. Ginsburg was asked if she still hits the gym after receiving three weeks of radiation treatment for a tumor last August. "I never left it," she replied. "Even in my lowest periods I couldn't do very much, but I did what I can."
Ginsburg told the audience she's doing "very well," compared to how she was six months ago. It's almost an endorsement of picking up the weights, because the one-year survival rate of pancreatic cancer is 20%, and the five-year survival rate is 7%. It's still considered largely incurable.
How do you get a body worthy of the highest court in our country? Ginsburg's workout routine includes planks (instead of sit-ups), weights, and both front and side pushups with her feet (not her knees).
Ginsburg began working out after a battle with colon cancer in 1999. Her husband was concerned about how frail she looked, so she started working out twice a week. Twenty years later, she's still at it. "When I started, I looked like a survivor of Auschwitz," Ginsburg said in an interview. "Now I'm up to 20 push-ups."
Ginsburg has been treated for cancer four times. Ginsburg also had pancreatic cancer in 2009, and at the end of 2018, doctors removed two cancerous lumps from her lungs. Ginsburg was absent from the bench for the first time in her career while she recovered. She's not planning on going anywhere. "If you've survived cancer, you have a zest for life that you didn't have before, that you count each day as a blessing," Ginsburg told the audience at Berkley.
At this point, she might just be immortal because of all those planks.