Pop Culture
Pete Davidson nailed why you can be mentally ill and in a healthy relationship
Pete Davidson gets it — because he's lived it.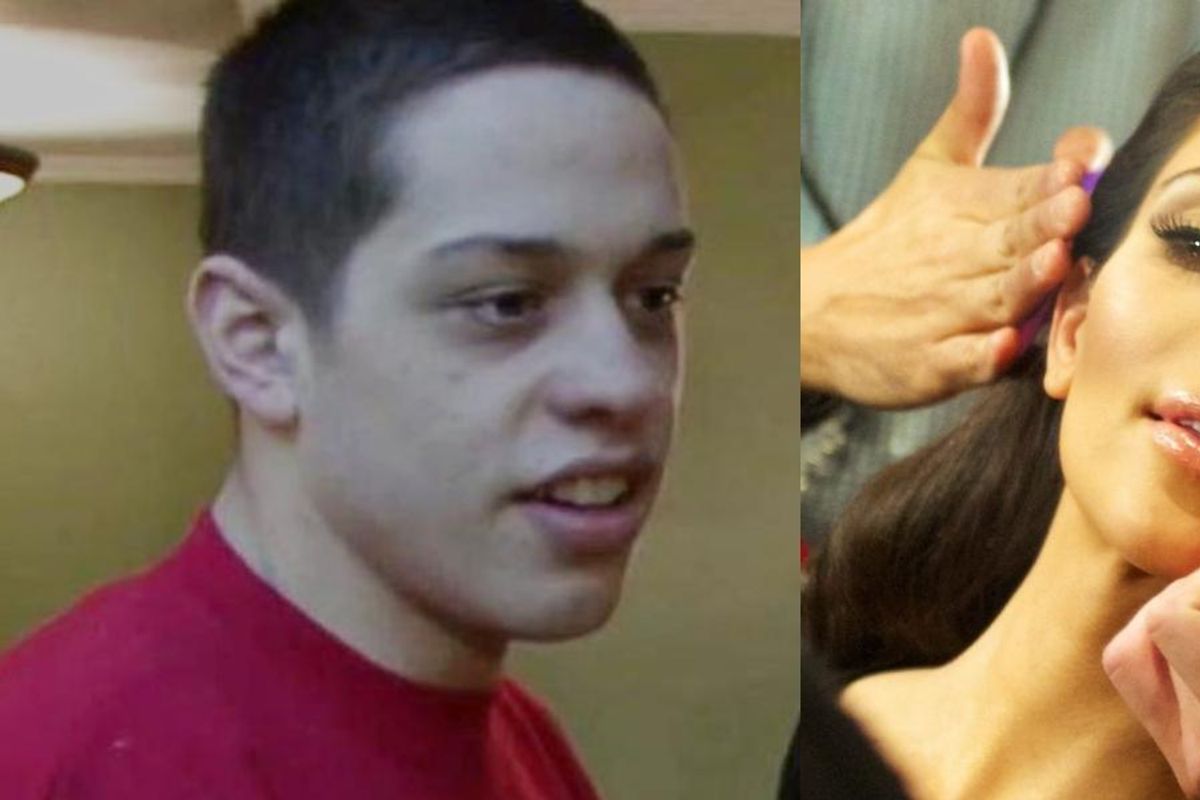 This story originally appeared on 05.25.18

Singer Ariana Grande and "Saturday Night Live" cast member Pete Davidson were dating back in May of 2018.
Neither star had confirmed the relationship outright, but their reps weren't pushing back on reports claiming the two had linked up either. The singer and comedian's playful interactions on Instagram certainly suggested to fans the romance was budding.
---
While many celebrated the news, it inevitably came with a side of backlash too. Some of the criticism, however, crossed an unfortunate line.
Trolls began pointing to Davidson's history of mental illness to suggest he couldn't be in a healthy relationship.
The comedian felt it necessary to shut that down. Fast.
"Normally, I wouldn't comment on something like this cause like, fuck you," Davidson wrote in a note he shared to his Instagram story. "But [I've] been hearing a lot of 'people with BPD [Borderline Personality Disorder] can't be in relationships' talk. I just wanna let you know that's not true."
Davidson said he was diagnosed with BPD in 2016 after having lived through a "nightmare" year that involved rehab and grappling with the ups and downs of diagnosis. The comedian has also spoken openly about living with depression.
"Just because someone has a mental illness does not mean they can't be happy and in a relationship," Davidson wrote. "It also doesn't mean that person makes the relationship toxic."
After noting there are many life-changing treatments available for people like him, Davidson emphasized the importance of combating stigmas associated with mental illness.
"I just think it's fucked up to stigmatize people as crazy and say that they are unable to do stuff that anyone can do," he wrote. "It's not their fault and it's the wrong way for people to look at things."
Davidson has been praised by mental health advocates for using his celebrity to humanize his illnesses — and poking fun at himself along the way.
In one "SNL" segment that aired shortly after he went public with his diagnoses, the comedian spoke candidly about his mental illness with "Weekend Update" host Colin Jost.
"If you're in the cast of a late-night comedy show, it might help if they, you know, do more of your comedy sketches," Davidson joked about ways others can help him get through his dark times. "I was born depressed, but it might make me feel better if I was on TV more."
Like many comedians, Davidson often uses brash and cringeworthy lines as a form of therapy to overcome trauma. His father died on 9/11, for instance, and the comedian's folded the devastating loss into his routine with a comedic spin.
Laughter may not be the best medicine, but it certainly can help.
Davidson ended his message on Instagram clarifying why he decided to speak up in the first place.
"I'm simply writing this because I want everyone out there who has an illness to know that it's not true [that you can't be mentally ill and be in a relationship] and that anyone who says that is ill and full of shit," he wrote. "Mental illness is not a joke; it's a real thing."
"For all those struggling I want you to know that I love you and I understand you and it is going to be OK," Davidson concluded. "That's all. Love to everyone else."